Review of UrbanDazzle.com – Online Shopping site.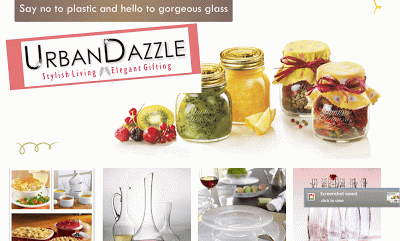 A screen grab of the site
Urbandazzle.com was co-founded by Mr. Rajesh Agarwal, who has spent
close to 10 years in the home decor business. Agarwal has successfully
launched a few private labels in this segment. The great thing about
this company is that it is a bootstrapped startup and works with a very
small team currently. They also claim to have the largest catalog
available online.
What I bought I received a 1.2k voucher from UrbanDazzle.com and I decided to use it against a set of Cristal d'Arques The Longchamp candle stands that have been on my wishlist since ages!
They were a bit over my coupon allowance, but I really wanted them, and it was a great opportunity to evaluate the payment part of the transaction.
The Site Design and Browsing Experience Urban Dazzle is moderately well-designed and user-friendly. I say moderately because while browsing I found myself wishing that the images were bigger. There was no Quick View option either, so it meant going into each product page to get a decent glimpse of the product – time consuming, and too much leg (finger?) work if you ask me! Here's a screenshot of the product catalog for the dining section. See what I mean.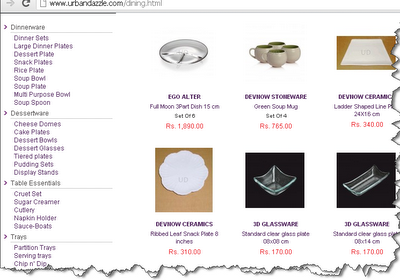 Also, the fact that some images had a black background, some a brown background, and still others had white. White, I personally feel is the best background for products. However, I do see that a black background sets off crystal ware beautifully. Still, uniformity is so important, and I am throwing this in because I feel strongly about it. I like to look at a site, and see large, clean and sharp images, and this site just didn't indulge me
With the above layout, sifting through the site takes ages. However, once you have identified a brand, then you could use the Search by Brand feature to narrow down your search. Their Search by Type, Search by Price and Search by Design are also very helpful (I can't emphasize this enough!!) when you want to narrow down your choices.
I also find that the search box didn't do a great job. I typed 'candlestands' and it did not show up any results. I was dead-sure they had candle stands but I know for a fact that many prospective buyers will get turned away if this happened to them. I tried again using the search string 'candle stands' and found what I wanted.
However, the home page is very well-designed.
Actual Registration and Shopping Cart Maneuverability
Quite a good experience here. Easy registration, No hassles, no sudden "lost" items, no quantity goof-ups. Everything was smooth.
Checkout
Perfectly satisfactory – the payment gateway did not crash in on me. A big thumbs-up for UrbanDazzle! I got the standard email thanking me, I got the standard SMS from the bank, and everything was cool!
Curation
I can't help feeling sorry for the merchandisers and curators of UrbanDazzle. I mean there is no doubt they are brilliant at their jobs – the products are top-notch and classy, but the site design undoes all their hard work! Poor product display almost makes you write this off as a poorly-curated site at first glance.
Customer Service
The customer service with UrbanDazzle was helpful (Pune being an Octroi city, I had some O-tax problems with this shipment – all sorted out satisfactorily in the end) and timely. In fact, if you too live in an Octori city as well, and the courier slaps you with an Octroi tax, do not pay, but call up the UD customer support people, and they will sort it out for you!
However, let me be honest here – the customer care executive did not seem to have the soft skills required of his job. I had to ask him to repeat himself several times during the conversation. I reiterate that he was very helpful, and called me up twice to check if the shipment had reached me. Despite that, I felt that him being the face (voice?) of the company and all, it just didn't work (for me)!
Shipping and Delivery
Unfortunately, I received the parcel with a huge damp stain on the cover. I was quite worried, especially because the dampness seemed to have seeped through the first layer of packaging.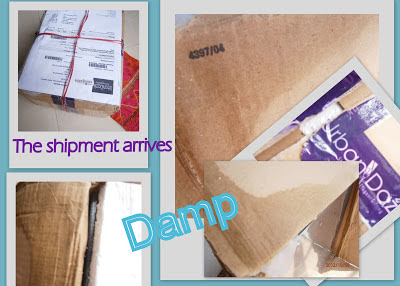 But, to my relief, the box inside was fine as the pics below will testify!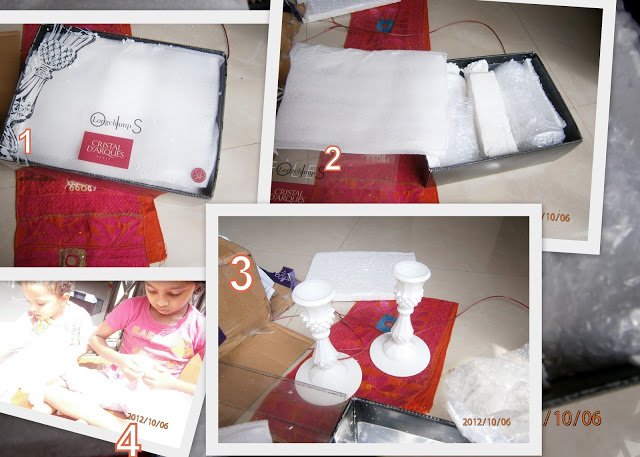 Clockwise: 1. All unwrapped! 2. The first layer of buffer packing is taken off, and I am really pleased with the layers of protective wrapping! 3. All opened up, gosh! 🙂 I like 'em! 4. The kids have a ball popping bubble wrap!
As you can see they reached me in excellent condition and I was really thrilled to note they looked even better than I expected!
Now, I haven't yet told you where the candle stands will be placed.
I have this antique altar in my home. Below it is a sort of a console in matching dark wood where the Bible, prayer books, rosaries and decorative lanterns are placed. This is what it looked like before the candle stands came in.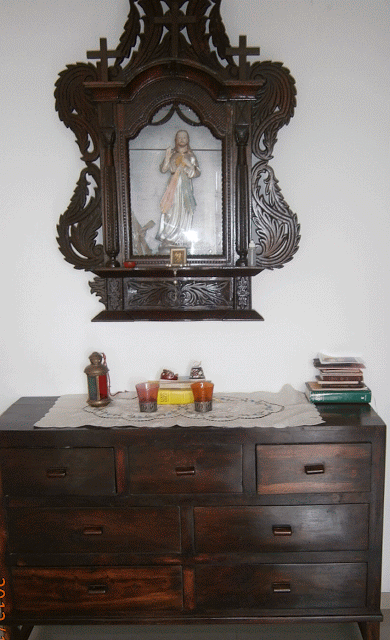 A close-up of the altar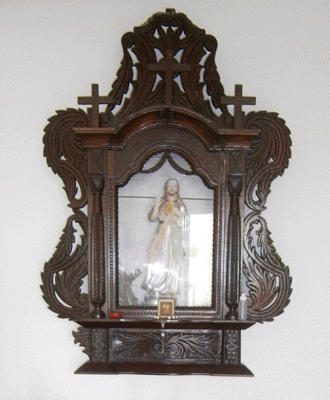 ..and a close-up of the altar console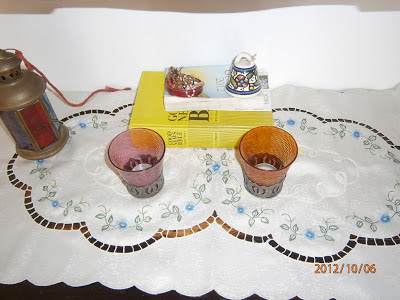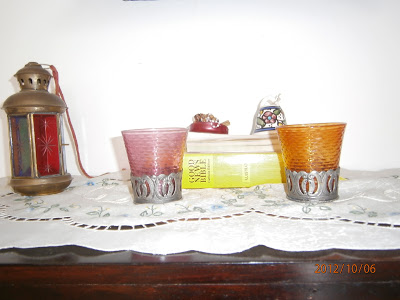 So when the candle-stands arrived, I knew I needed a darker runner to set them off…and I had just the right stuff – something I had picked up from Kanika's very first Anek Designs exhibition in Pune!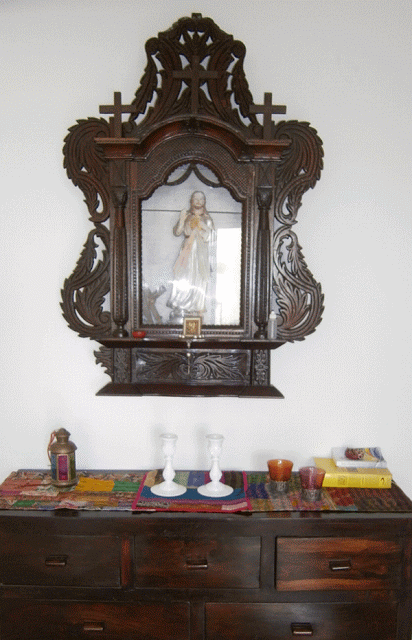 Here are more images!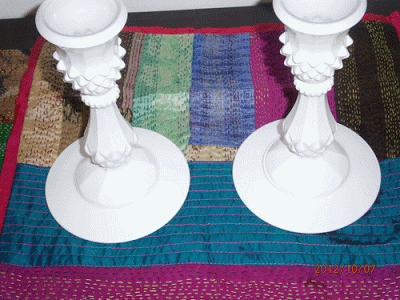 A close-up of the Longchamp candle stands
on Anek Designs fabric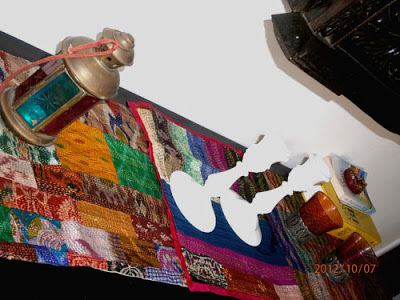 So here's how Urban Dazzle scored overall!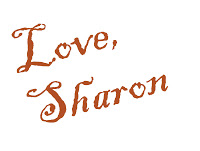 Please note: This review was completely honest and unbiased. It was based on 1 shopping experience at Urban Dazzle.com. However, I take no responsibility if you shop on the site after reading my review, and end up with a really bad experience. Do tell me about it, though 😉
Linking in to the party at Colors Dekor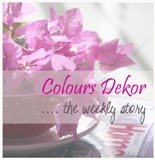 Also see Review of FabFurnish.com