The Home Label, Sussanne Roshan's maiden retail (online only) venture debuted recently.
The collection is tasteful, exclusive and versatile.
Though the products are few, there is no doubt that they are carefully curated.
Here are a few products that caught my eye.
Vintage cake stands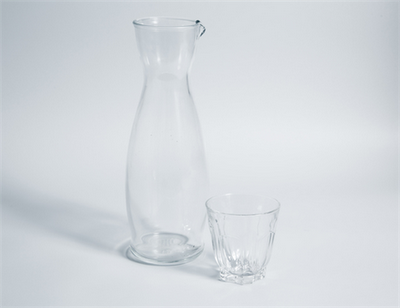 Glass Decanters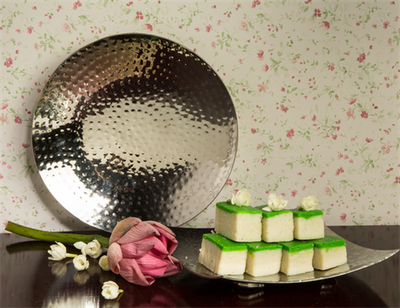 Hammered silver plates
I asked Sussanne a few questions, and here's what she said.
1. Your products are lovely, and so is your online store. Is a brick and mortar store likely to follow?
Thank you! www.thehomelabel.com is an online offering and it's honestly too nascent to be thinking of a brick and mortar store, but I think the very fact that these products are available online and can be ordered with a few clicks, would make it far more accessible than a physical presence.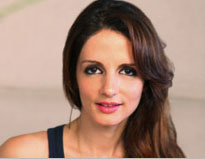 2. Could you share a couple of festive decor tips with my readers – many of who are based abroad, and would love easy ideas to do up their homes this Diwali.
Lights, colour and flowers – three simple ways of , giving your home the Diwali look. Whether it's the traditional diya or the Moroccan lamp and Red Glass Luminary from our collection, or fairy lights in your balcony – lights are the essence of Diwali.
Introduce colour in the form of a Rangoli and for those who can't follow the traditional powder rangoli, try water colours and better still, try to make it a fun activity for the family by involving your children and letting them paint a rangoli.
Lastly, my favourite – flowers! I feel flowers just add that little extra touch of thoughtfulness and can make any room look festive instantly!
3. The cake stand is this blog's favorite product from The Home Label. Which products are you particularly partial to?
As a look, I'm partial to hints of 'vintage' as a trend in home décor and that explains the genesis of the cake stand J.
The 'Cushion Chat' range is also close to my heart. Each individual saying is something I have jotted down over the past few months as and when the thoughts have occurred to me.
I do hope you enjoyed Sussanne's decor tips for The Keybunch readers. In our quest to make this Diwali week interesting, we have some great stories lined up. Did you read Rekha's curated post on Diwali decor yesterday?

The Festive Hamper Giveaway from Zansaar is on. Do participate and spread the word!
Coming up next is a lovely tour of a home with an eco-friendly design that you simply shouldn't miss!