This is one year where the hangover of the Holiday Season will never leave us. 🙂 Pantone has announced Marsala as the Color of the Year, and this wine-soaked hue is quite heady! When you first think about using it in your decor, it does seem quite difficult to pull off, but it complements a host of other colors and I have curated some really stunning Marsala'd pics to inspire you.
But first, get the shade right – Marsala is not to be confused with Plum, Wine or Burgundy! It's different! 🙂 This is the banner Pantone released when it introduced Marsala as the Color of the Year!
A beautiful hue that appeals to both men and women, Marsala looks lovely on clothes as well as walls, accessories as well as on skin (makeup)! It goes well with teals, shades of the sunset (yea~ check out The Keybunch font on the banner above for proof), and Pantone also advises you to pair it with duller colors such as light blues, shades of grey and creams!
Marsala by itself is a lovely color – sophisticated and toned down at the same time, this color trend, to quote Pantone,
"Whether in a flat or textured material, or with a matte or gloss finish, is a highly varietal shade".
Here are pictures curated from Pinterest to give you some Marsala Inspiration!
The Keybunch Recommends
If you don't want to go the whole hog and paint an entire room Marsala, or buy an expensive couch in the color, opt for an accent chair upholstered in Marsala – it adds a touch of sophistication, a bit of warmth :). How about an accessory such as a luminous glass vase in this gorgeous color? The options are many!
Marsala is as much an Eastern color as it is of the West! It looks beautiful in Arabic, Asian and Indian decor too! Have a look at these beauties!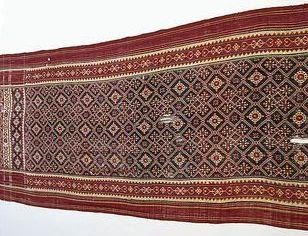 Marsala is truly a versatile color for home decorators – it looks great in every room, and on the floor, walls, ceilings, accessories. And I am hunting for a dinner set in Marsala – if you see something interesting, please alert me!
Pic courtesy: The Internet, mainly Pinterest (If you are the owner of any of these images, please contact me, and I will be happy to give you the credit!)