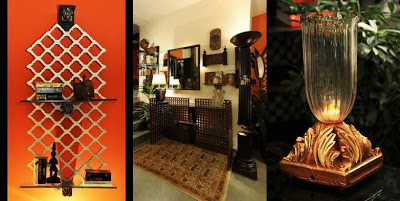 I am always looking out for functional home accents that stand out of the crowd and make interesting conversational pieces. If you are like me and love unusual and eclectic stuff, this post is sure to delight your senses.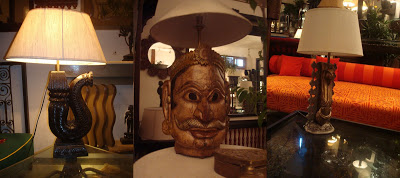 Khoj is an annual exhibition that features original pieces of living tradition and is much awaited by its loyal patrons. What makes this exhibition exclusive and unique is the fact that the exhibition is held only for two days during the Navratri period and no two pieces are replicated.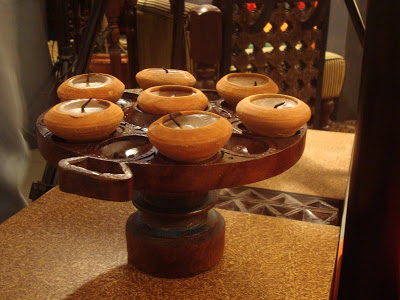 Khoj is the brainchild of Akhil Kumar, an architect who puts his passion for reinventing and re-crafting old wooden furniture for modern day living into its best use. The range includes furniture, mirrors, bars, bookshelves, lamps and many household accessories.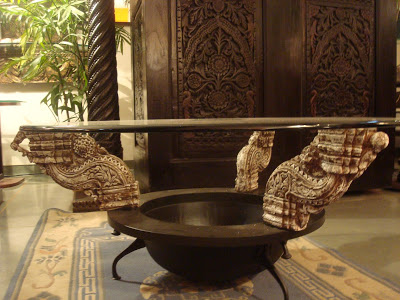 Here is what Mansi Kumar of Khoj had to say….
"Khoj originally started with taking old pieces of wood sourced from Gujarat and re-designing them for modern contemporary usage. Over time the mediums for redesign have grown to include cast iron, cane, silver, ancient fabrics, painted glass, original art, metal, stone amongst others. The underlying philosophy remains the same – taking any piece and redesigning it to create something completely original. The products combine an Indian sensibility with a modern approach to make comfortable, stylish and usable home products. "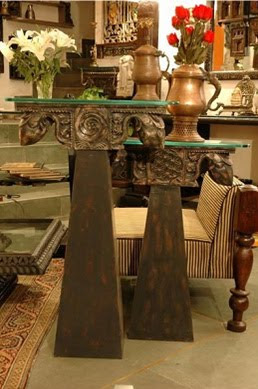 I could get lost drooling over these exclusive pieces…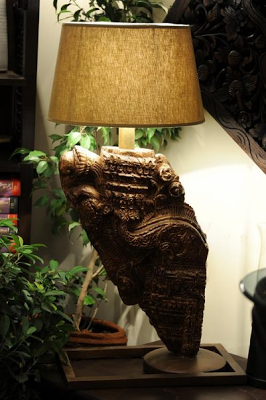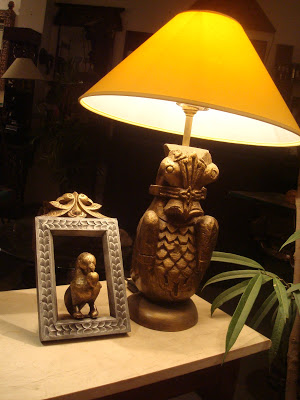 Don't know why, I simply love this piece….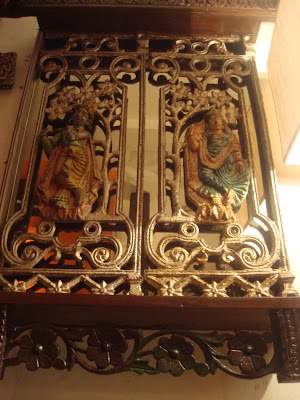 Oh, I could wait for an year to get hold of one such exclusively handcrafted pieces, would you? If you are lucky enough, you could catch the 2010 Khoj exhibition in Gurgaon on October 15th/16th. If you can't make up, check out theitr work on Facebook
here
.