I was delighted when I recd these pics from Anpu. She is a versatile cook, and it shows in her kitchen! I am officially on a break, but hey! when I get kitchen pics like these, I would rather be blogging:)..Over to Anpu!
————————-
Hey everyone…When Sharon & Rekha invited me to participate in the "Cooks Nook" event…I was a little hesitant, as I have a simple kitchen and though I love to cook and try out new recipes, I do not spend more time than necessary in this area. Now the area, I actually spend quite a bit of time is the breakfast place, that overlooks the garden…
When I moved in last year, my aunt came over to help me organize the place. As both of us have a similar style, we had a good time, putting together the pots & pans, arranging the plants, and the little accessories everywhere.
Check out the pictures and feel free to drop in a comment…
Breakfast nook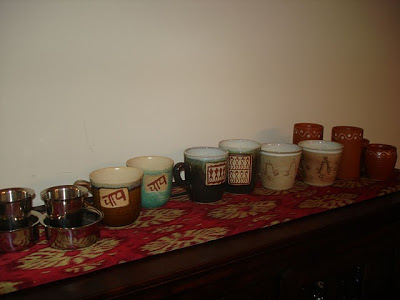 My collection of Indian chai cups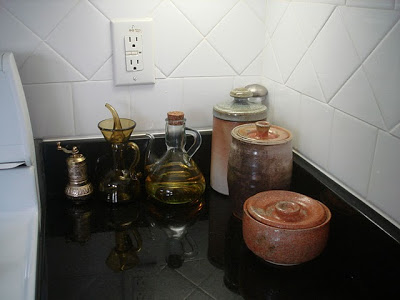 Chai, sugar, salt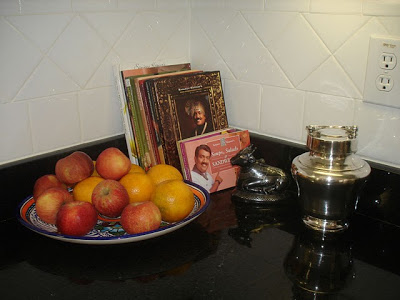 Cookbooks and Bidri Nandi bull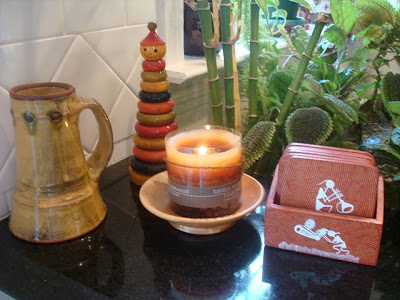 Corner fun stuff – My pottery creation – which works as a plant holder.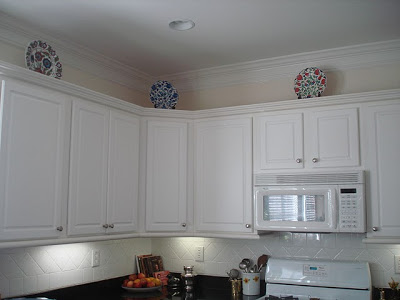 Iznek Turkish plates from Istanbul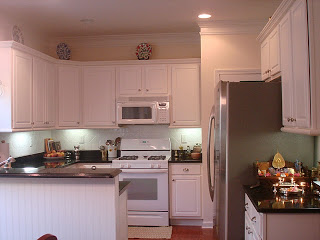 Full kitchen view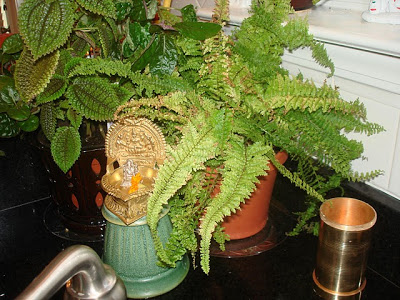 Kitchen sink corner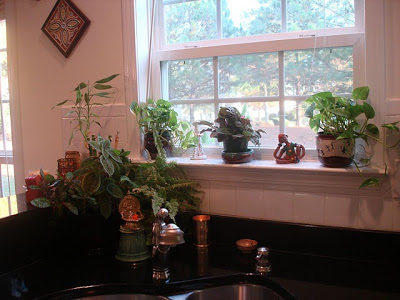 Kitchen window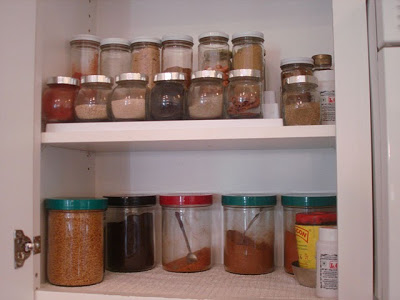 Masala cabinet
Glass cabinet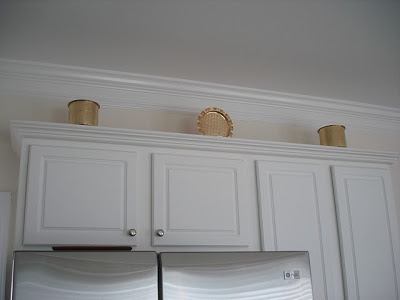 Brass vessels – Antique family Brass vessels that was gifted to me by our neighbour in Mumbai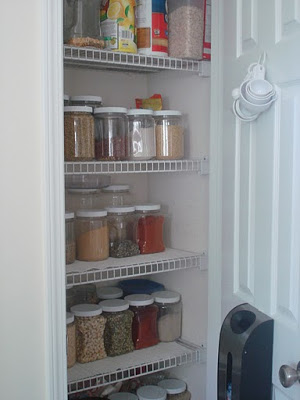 Pantry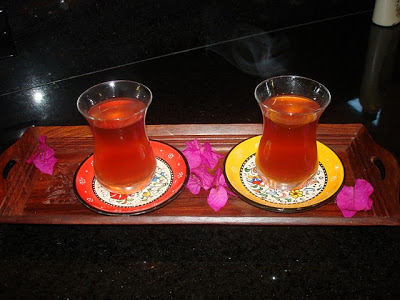 Turkish Chai glasses: Want some apple tea?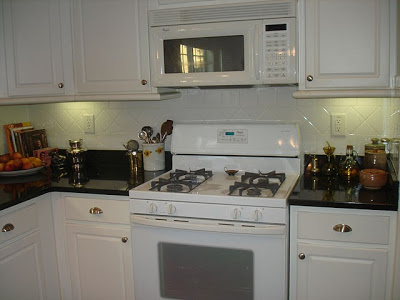 Kitchen work area
Thanks Sharon and Rekha for the wonderful opportunity…
Anpu.
———————-
The pleasure was ours, Anpu. We loved your lovely kitchen in white and black, and the great personalized accessories!
Your pics have joined the lovely collection of kitchens on our October Blog Carnival.