I'm sure you must have met Mr. Prick, Mr. Mind It, Mr. Big Head, Mr. T. Ray, Mr. Elevate and Mr. Striptease before. They are of course Toy Designer/ Play Strategist (how cool!) Suhasini Paul's little band of house assistants. Here they are, in case you haven't met them!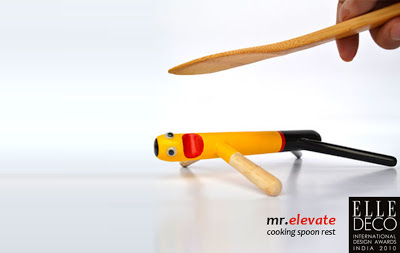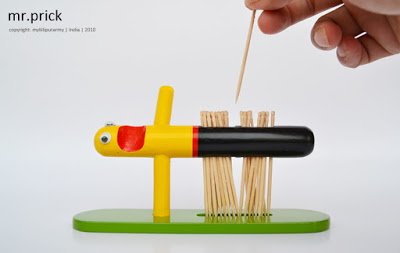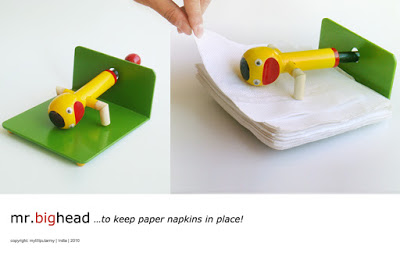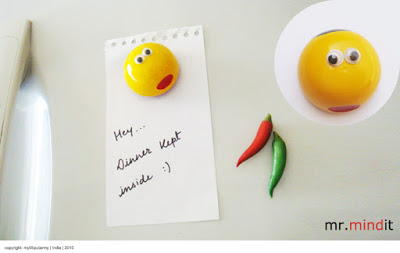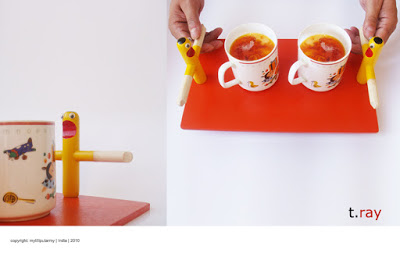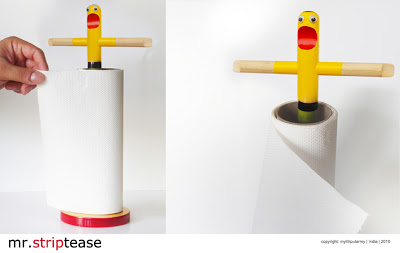 Now that you know what each of them does, don't you think these are super cool designs? They are useful and have great looks – no wonder My Lilliput Army won Suhasini the Elle Decor International Award in 2010!
Suhasini Paul post-graduated in Industrial Design, and specialized in Toy Design and Development, National Institute of Design, India.
She says, "India created the world's first recognized board games: Parchesi and Chess. However, surprisingly Toy design as a profession is still at its nascent stage. My drive to reinstate India's claim of being the originator of board games gave me the impetus to serve the Toy Industry as a Play Strategist."
Just after post-graduating from NID, Suhasini began her journey as a design entrepreneur in 2005, hunting opportunities for design intervention in the toy sector. Ever since, she has been actively involved in spreading awareness about Toy Design, the new profession in India, by giving lecturers in design Schools like IILM school of Design, NIFT Delhi and NID Delhi cell.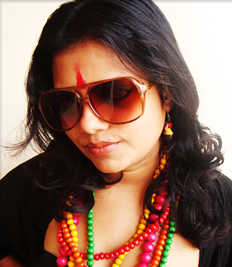 "Within a period of 5+ years I have been able to serve quite a number of toy manufacturers, helping them accelerate their business growth and now I am on my way towards creating my own Brand" – Suhasini Paul
Suhasini is often seen on the NDTV chat show – 'Bringing up baby', where she offers advice on choosing and buying appropriate toys for children. In 2005, she was honored by the Chief Minister of Gujarat Shri. Narendra Modi as the first lady 'Designprenuer' of India. The same year, her "Dialogue" – communication aid toy was selected as a top finalist at the Business World Design Excellence Award.
Suhasini's list of achievements is long and impressive. The Lilliput Army is just one of her creative and innovative contributions. She is married to Paul Sandip, 2 times red dot award winning product designer whose work has been featured internationally over the past 6 years. He specializes in contextual innovation, likes exploring forms with fantasy and loves story telling!
India needs creative designers like Suhasini who has a depth of creativity backed by sound training, and the will to succeed.
Images Courtesy:
http://mylilliputarmy.blogspot.in/ http://www.pinkelefant09.blogspot.in/