The world over, Indian decor is becoming a part of personal living spaces. While most Indian spaces by non-Indians contain the stereotypical Jaipur souvenirs, bedsheets or Lucknowi chikan incorporated into decor, there are some that have managed to take the true essence of Indian and use it to stunning outcomes.
Anyway, it is lovely to see the various interpretations of India through their decor, and this is what I present to you today.
An colorful assortment of joothis framed, a distinctly Indian piece of furniture
with brass and other items displayed atop. I wouldn't mind a pic like that
in my home actually! Pic via
The sandy frame suggests it is part of the same beach-house (?)
depicted in the previous pic but I really love those box mattresses,
and the shelf with colorful earthen-ware! Pic via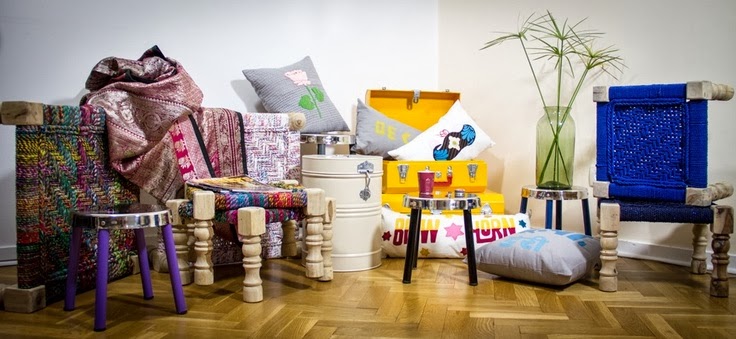 This one's from a store selling Indian things, but I love the moolah they have
collected – very modish! Pic via
Give me paisleys and chances are I will love the space! 🙂 The coral wall-paint
makes a lovely background for the cream paisley design! Pic origins: not known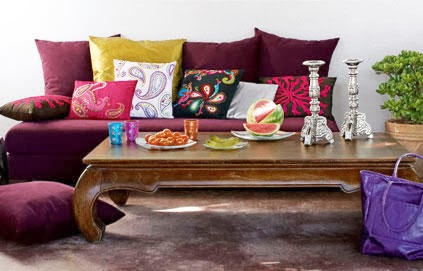 This pic is from the catalog of a French store that
sells Indian stuff. I rather liked the whole composition! Pic via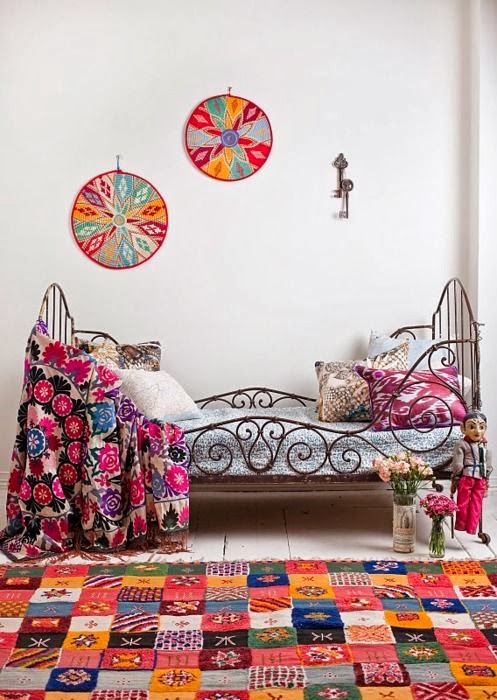 One of those overdone spaces I was mentioning earlier, but
I do love the bed and its clothes, as well as those bottle vases! Pic via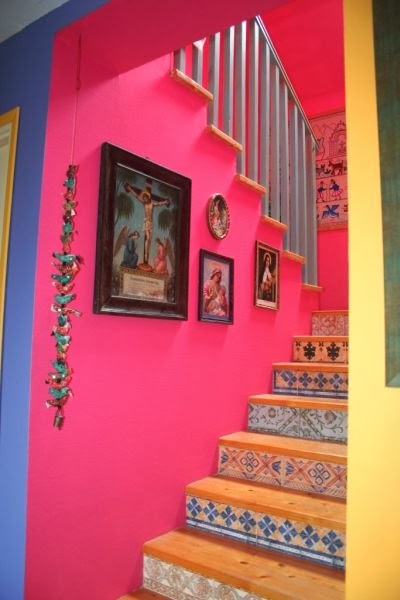 Seems like Goa and Jaipur blended into this one. Again
I like the whole burst of color, and I would incorporate parts
of this like the tiled stairs, but I would never be able to
live with this whole look! Would you?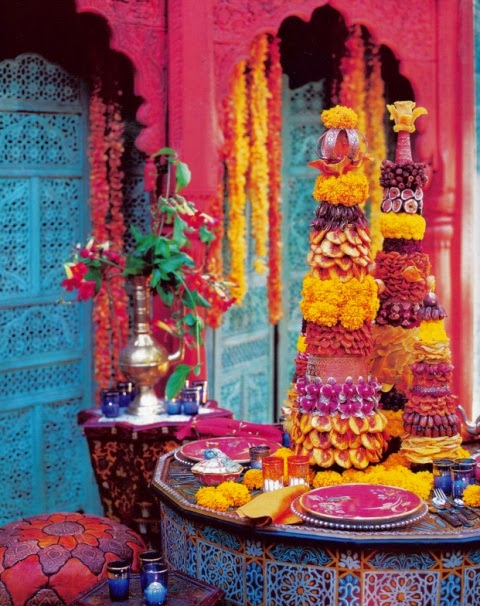 This is quite a dramatic tablescape. I love the way typical Indian flowers
like marigolds form the centerpiece of the table, the plates are gorgeous,
and the typically Moghul frames and walls suggest that this
could be an Indian restaurant. What do you think?
Did you like these dramatizations of Indian decor from around the globe? What were the best elements according to you, from these pics? Leave me a note here please, because in the midst of all those FB comments, it is so thrilling to get responses through the blog's own comment box!