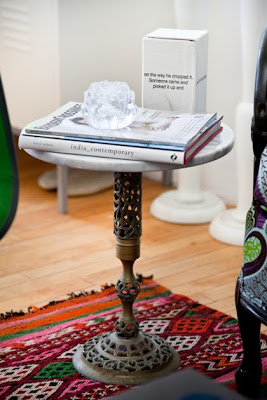 Toronto-based Meera Sethi is a popular artist, designer and photographer still rues the fact that she had to leave her beautiful 750-sq foot open plan home-studio loft. She had to leave because the 100-year old building it was housed in was a piece of Toronto history. Meera had decorated it in a unique style and when I asked her if she had any pics of the old place, she readily sent me a folder-full of them, which I am sharing with you today Says Meera, "My home is inspired by a "third world" eclecticism and a strong sense of color that comes from my Indian Punjabi background."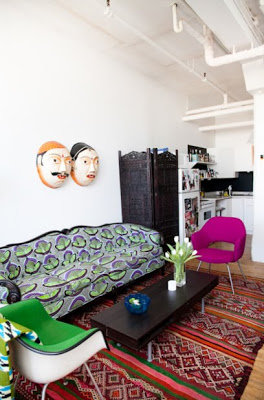 You will love the way Meera had done up this space. She kept it open and multi-functional on purpose, rearranging furniture and decor on a whim. Because it was so old, you will notice unconcealed plumbing, which Meera preferred to keep that way because it added character to the place. There is loads of inspiration here for those of you who live abroad and want to keep a bit of India in your decor.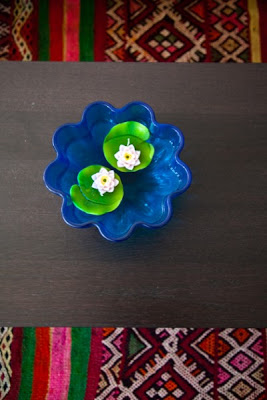 The pieces she has collected are from various travels, but most are from antique stores in Toronto and trips to India.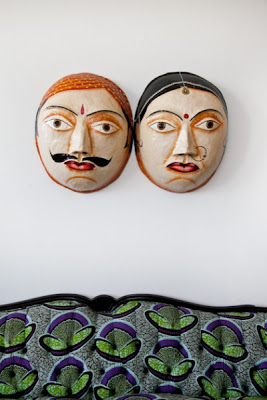 The two paper mache masks are from the Mehenghar Fort in Jodhpur. They were the largest masks on sale and Meera says it was love at first sight! She loved the scale and playfulness as well as the very typical Rajasthani faces. Meera says she has a particular love for masks both in her work and in her life.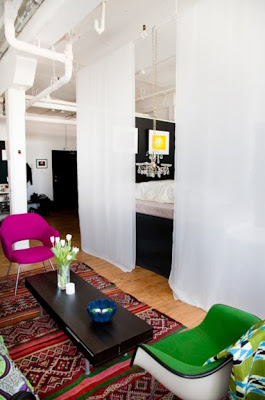 The brightly colored kilim was from a Moroccan interiors store in Toronto that is no longer in business. It was actually an old rug that was languishing in a dusty corner of the store. The loud, bright colors caught her eye. She shook off the dust, bargained and bought it!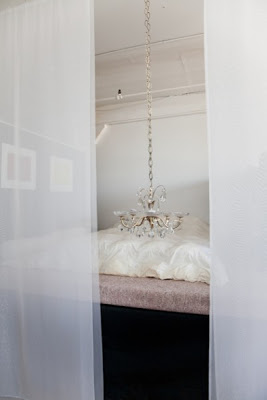 The clear crystal chandelier was from an antique dealer who sets up his shop on the street on warm days. It was an electric chandelier that she turned into a candle chandelier.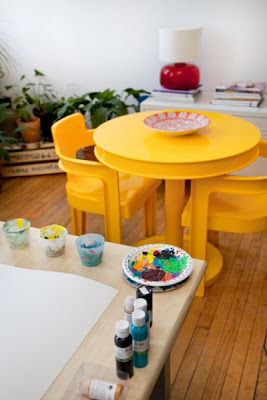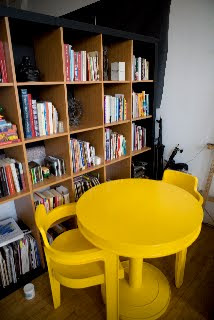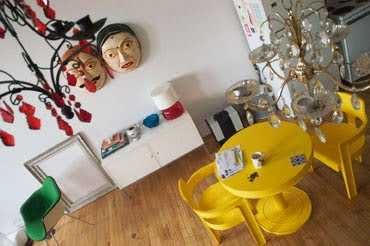 The yellow table and chairs are from another antique store in Toronto that has since closed. Meera says, "I was walking home during "golden hour", that time of day when the setting sun lights up everything in its midst so beautifully and lo and behold, in the sun's path were these objects of bright yellow! Once again, it was love at first sight!"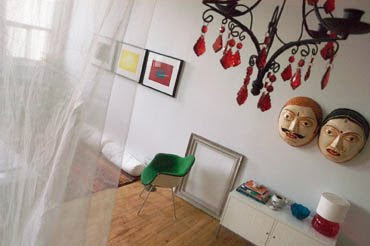 The red chandelier (I simply love it!) was a find from a discount chain store in Toronto called Winners. The three paintings on the wall are Meera's own work from her "Nataraj" series. The green chair is an original Herman Miller Eames chair. It was slightly damaged in a mini flood in her loft a year back, but the green is still bright as ever!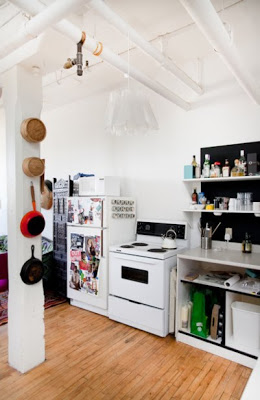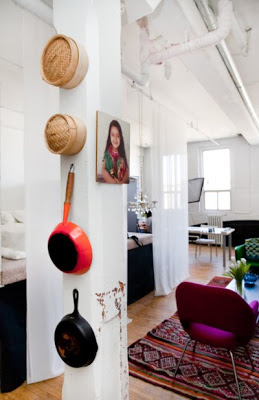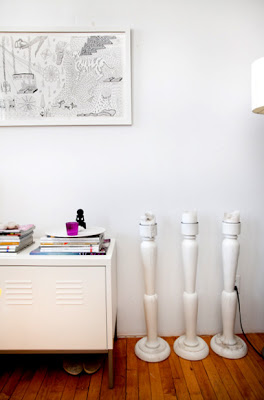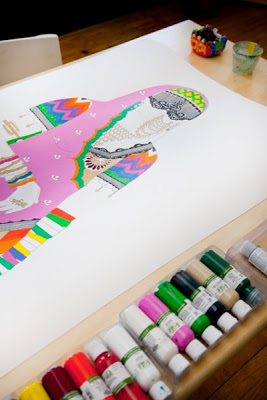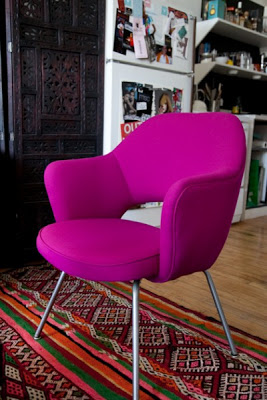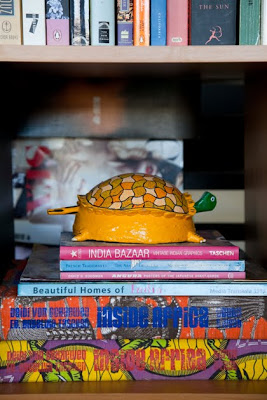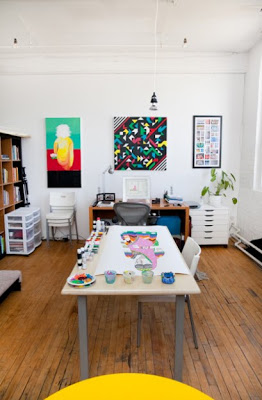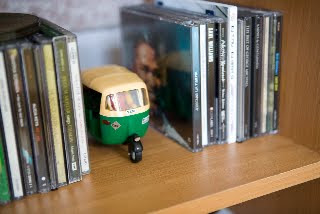 Pictures courtesy: Juli Daoust, Geoff Fitzgerald, Meera Sethi