The Austin, Texas home of Subasri Pillai is a delight to the eyes. The home successfully blends Indian accessories and other finds from different parts of the world into its predominantly western, open longhorn architecture.
It's inhabitants – Subasri and her husband, and their 2 lovely daughters have all contributed towards the decor. Most of the art work has been done by Subasri and her younger daughter. While her husband's contributions include installing terracotta tiles at the entry way, track lights in the kitchen and painting custom wall colors. Her older daughter creates handmade pottery and her work – bowls and vases, adorn the corners of this lovely home. With a wonderful mix of traditional and ethnic collections ranging from Mexican pottery to Moroccan lamp shades, the Pillais' style is very personal and simple.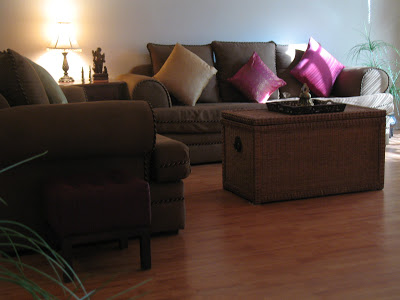 The living room is predominantly Indian. A wicker chest is used as a coffee table for storing all the family board games. Some of the antiques are family heirlooms and some are travel finds.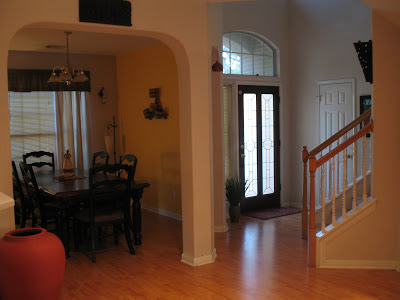 This terracotta pot has seen 16 coats of paint to get the right hue.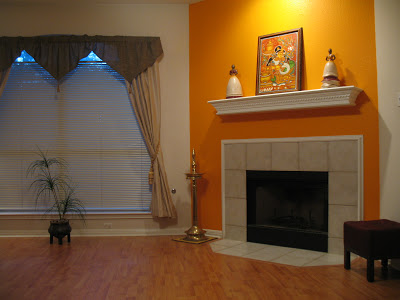 An original mural painting from Kerala adorns the fire place mantel along with South American dancing beauties. The planter seen in the picture was used in Subasri's grandfather's house for measuring paddy.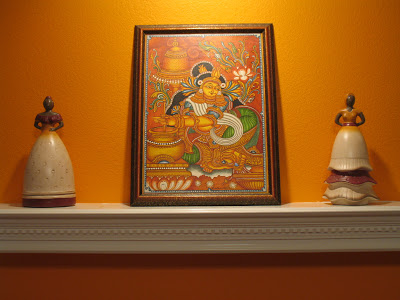 A closeup of the Kerala mural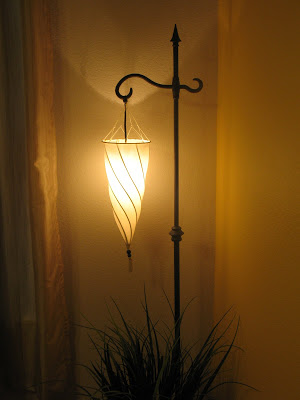 Morocan lamp in the dining room corner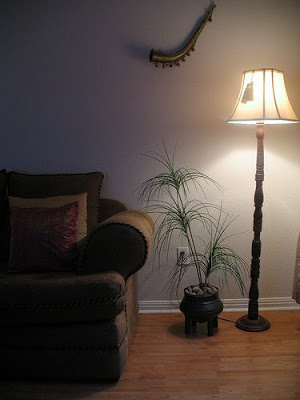 An antique Indian horn in the living room corner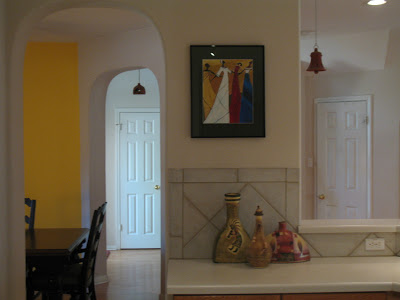 A corner of Sri's kitchen – the painting is her latest art project.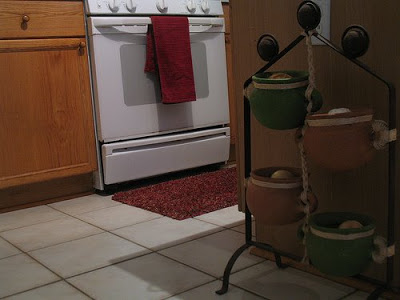 This onion and garlic holder in the kitchen was picked up during a holiday in Mexico.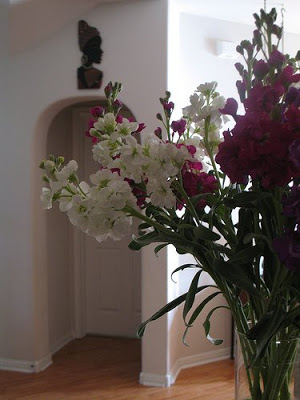 Another view from the kitchen (I simply love the flowers and the arch)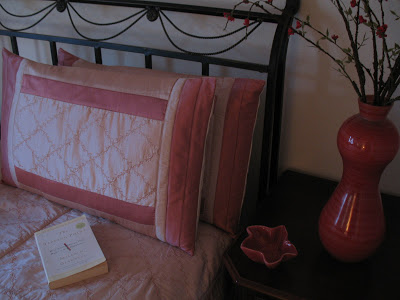 A corner in one of the bedrooms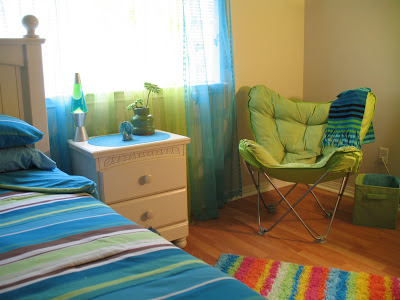 Older daughter Akshara's bedroom (It's so well co-ordinated!)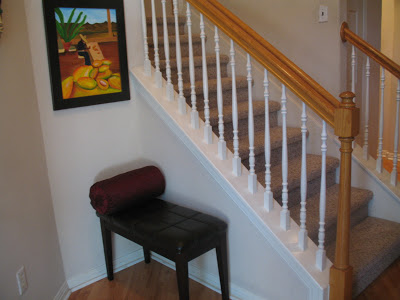 A niche near the stairway has been utilized well.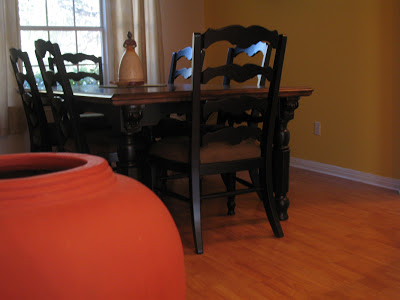 The striking contrast of an old world dining table against Ralph Lauren's "hatak yellow" wall color.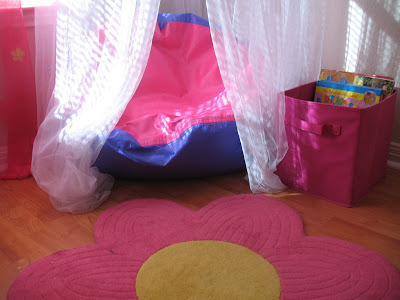 "Princess" the younger daughter's room.
That's a pretty reading nook with a detachable canopy, created by Sri.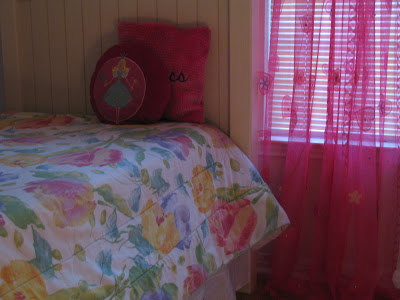 The curtains were made using rolls of fabric, and hand embellished by Sri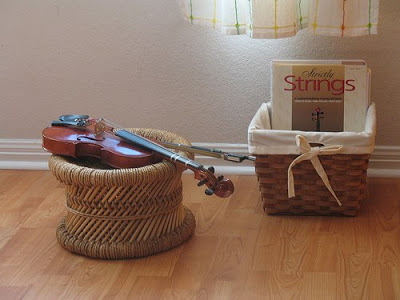 A lovely space to practice the Violin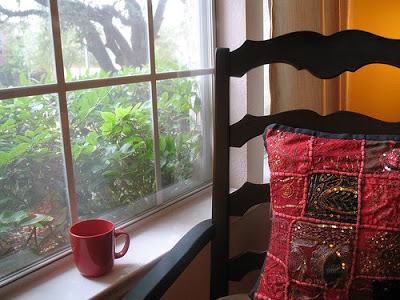 ….and finally, a beautiful seat by the window, to relax with a cuppa and just watch the world go by.
And oh, before I go – I just wanted to let you know that we have enabled our "Followers" feature. But it looks so silly there saying "zero followers". Won't you add your name to it, and brighten up my our day? 🙂