It's been a brilliant anniversary month for us, entirely due to the efforts of our talented guest bloggers who really made our blog look great! Thanks also to Kalyani for her great giveaway, and to all our viewers who encouraged the bloggers with their feedback and comments.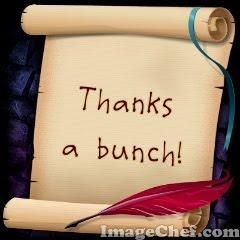 Now, down to the real reason behind our anniversary celebrations. Firstly, yes it was a unique way of celebrating our first year of blogging. But beneath that, we were also keen on bringing bloggers together. It was lovely to see the level of co-operation and back and forth appreciation that went along with the guest blogs…goes to show that the sorority of interior and design bloggers are a fun lot, doesn't it? Thirdly, yes it was a pretty cool way for The Keybunch team to take a whole month off from blogging, while getting our blog updated…(we are kidding, that really was not our intention, but come to think of it, a happy side effect of the month-long celebrations!)
Well, it's time now for us at The Keybunch to get our act together. After all those great posts from the guest bloggers, we sure have some impossible benchmarks set for us! Thank you Prachi, Manvi, Patricia, Meera, Madhavi, Kalyani, Aarohi and Sridhar. When we asked you, you accepted right away, and went out of your way with really super stuff!
So people, it's been an enjoyable month, and as usual, it's all your doing! Thank you 🙂
– Rekha and Sharon