There's nothing like a painting to add character to a bare wall. Kamini from Saffron and Silk is hosting a lovely giveaway of her recently completed dry pastel drawings. Also, I love that she was so very thoughtful and is offering separate giveaways for her readers in India and the US!
Here's what you could win if you are based in the United States and enter her giveaway
…and this is what you could win if you enter from India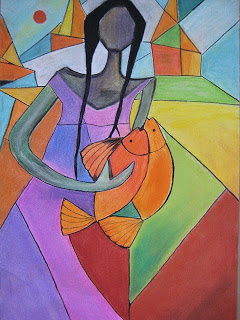 I love her work (in fact I already have one of her paintings in my living room) and I really love the way it brightens up one of my corners! If you are eying one of these, then you better hop over to Kamini's blog real quick and participate! Good luck!