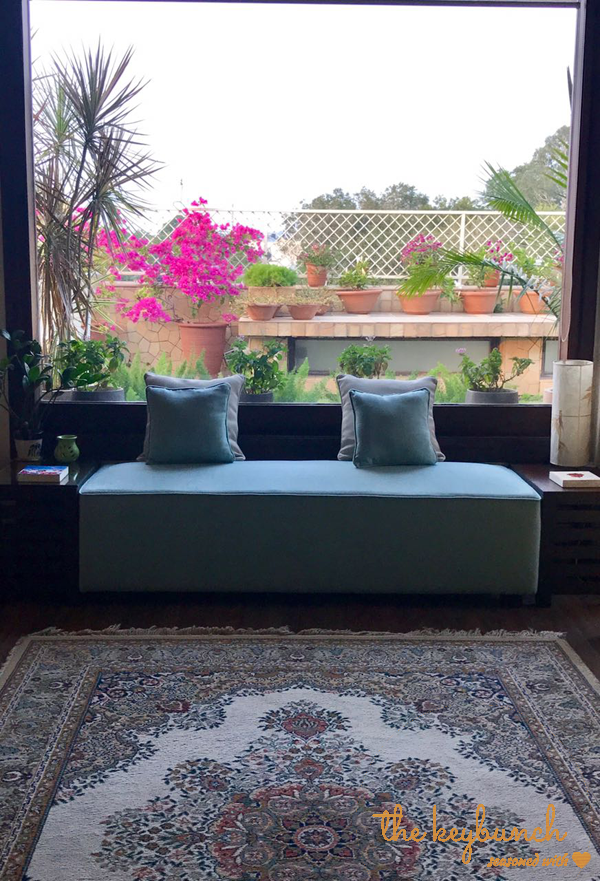 An army family decided to build their home in such a way that they could see greenery and garden space from every room. Read more about this amazing home tour!
Life is indeed simple when you know what your home should or should not feel like. Landscape architect Geeta Singh and her husband tore down their old home and re-developed it to reflect their love for gardens and greenery.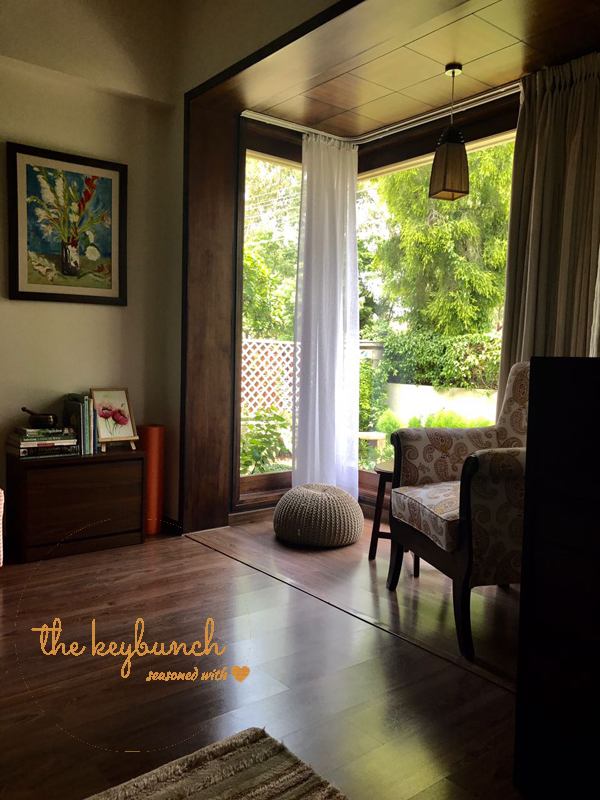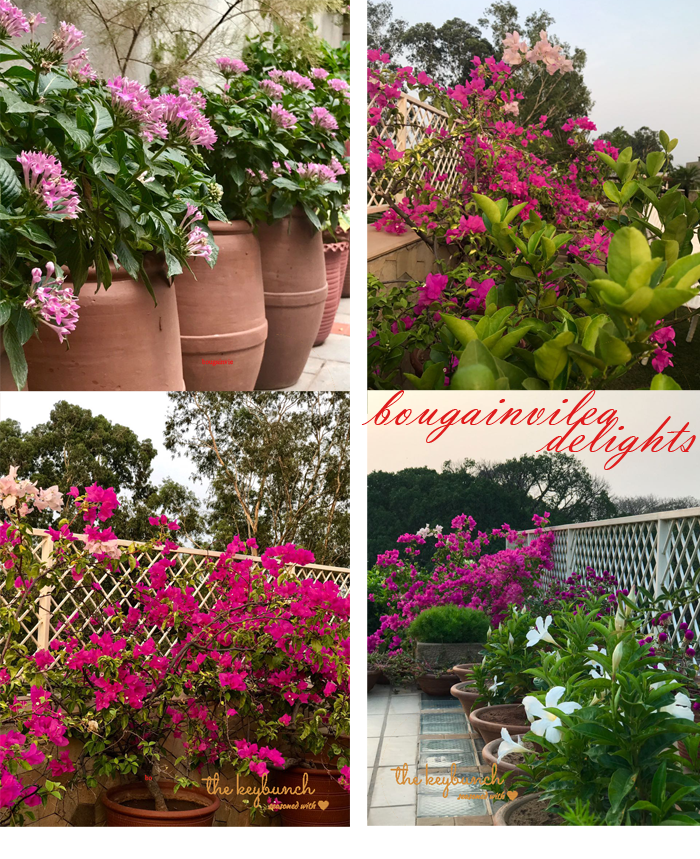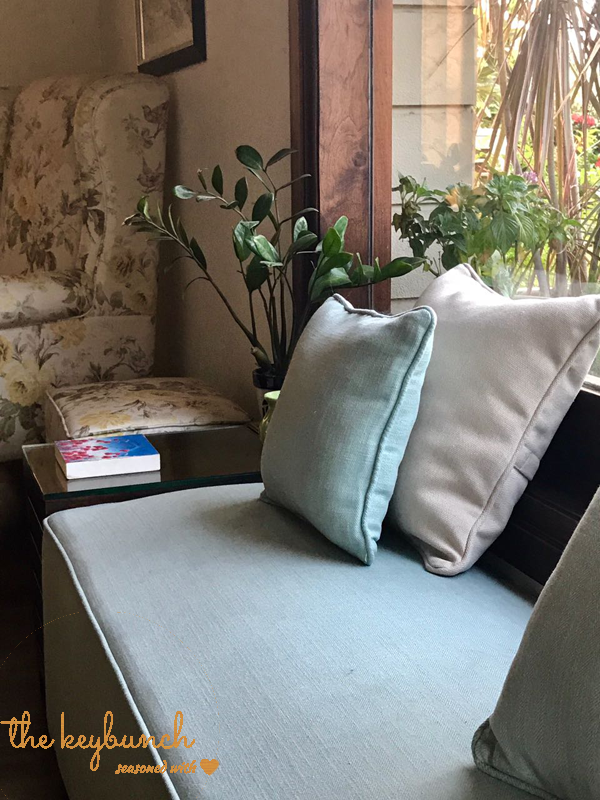 But that doesn't mean the interiors are neglected. They are styled to perfection, with quaint seating areas, corners and vignettes bringing the place to life.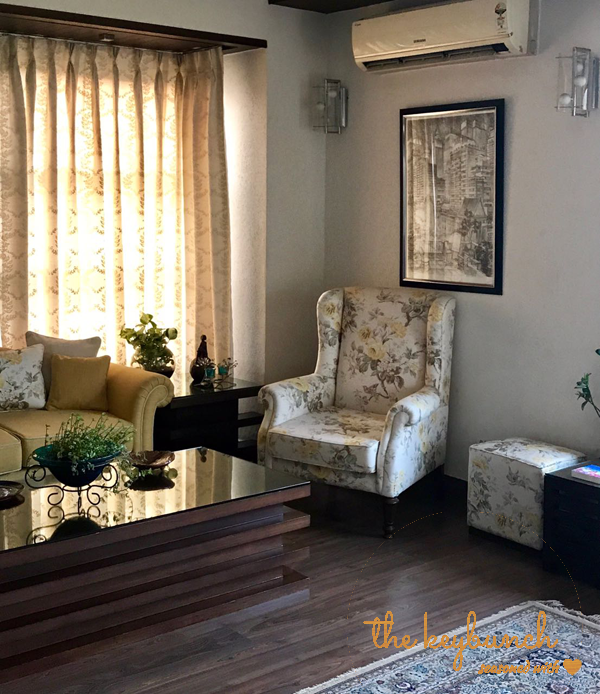 As you can see the choice of soft furnishings and decor speaks of Geeta's impeccable taste and discerning eye. The carefully styled corners, the choice of colours and the attention to detail are very evident in this warm and comfortable, yet very stylish home!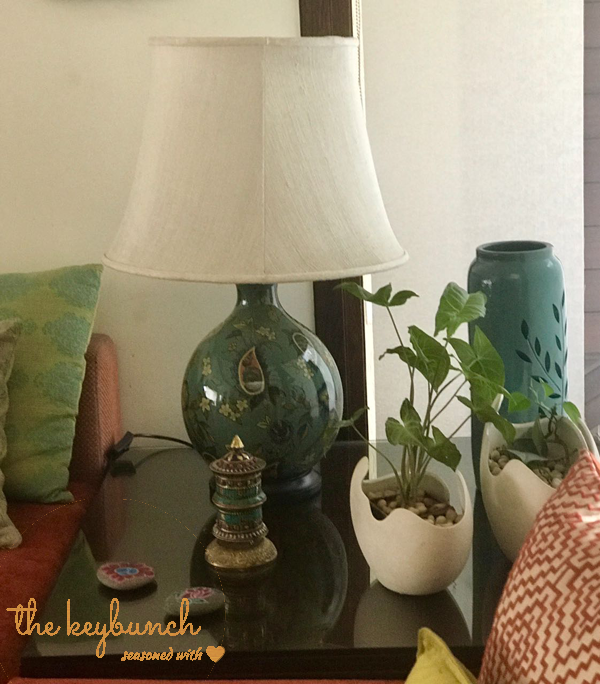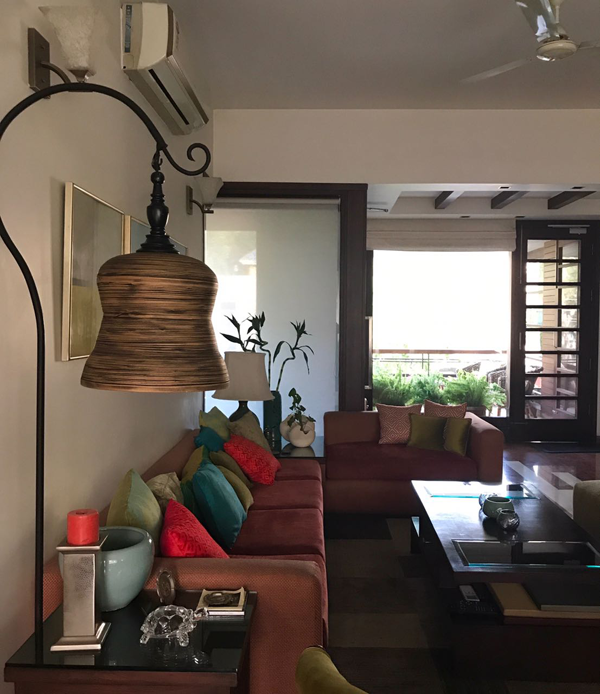 Says Geeta, "I have brought out my own homegrown aesthetics in our home. We brought down the old house and rebuilt it 8 years ago. It's a double storied house with 5 bedrooms – 2 on the ground floor and 3 on the 1st floor. On the top floor is a terrace garden, an indoor / outdoor sitout and a jacuzzi steam and massage room." Yes, Geeta put in that last luxury for visiting guests, and she says they have a great time enjoying her resort-spa hospitality! Have a look!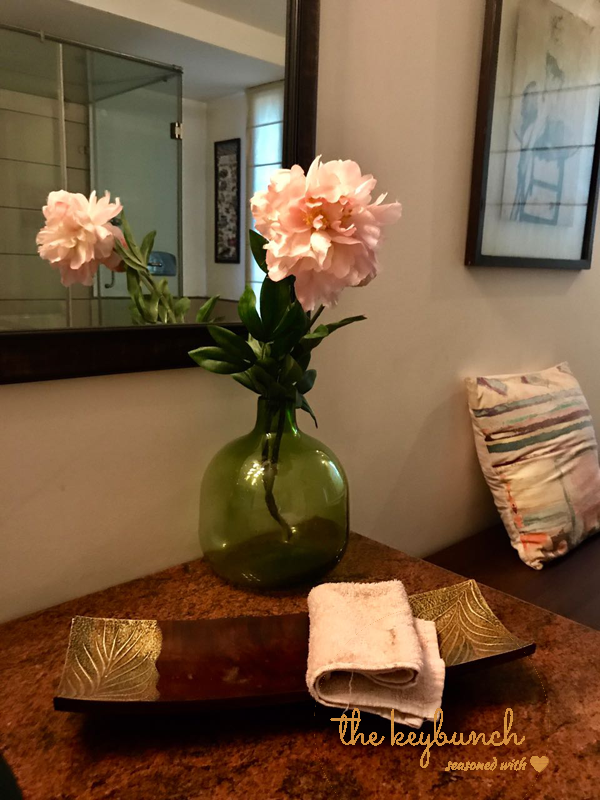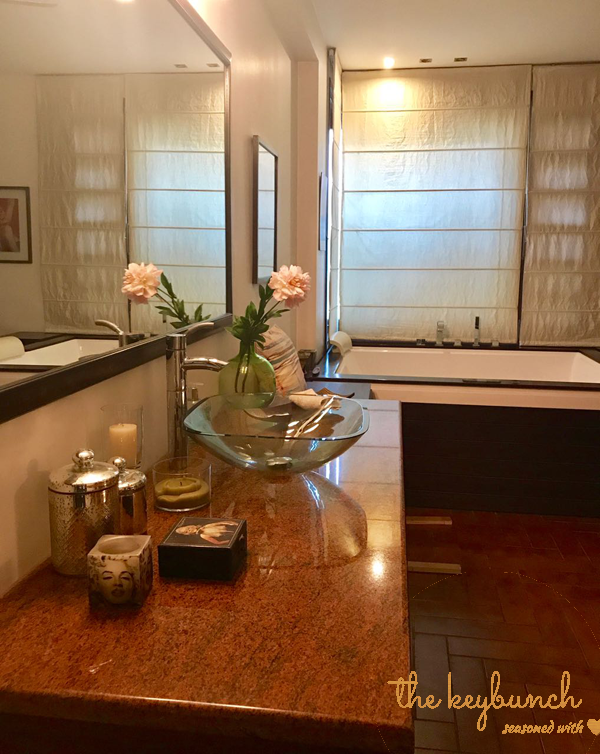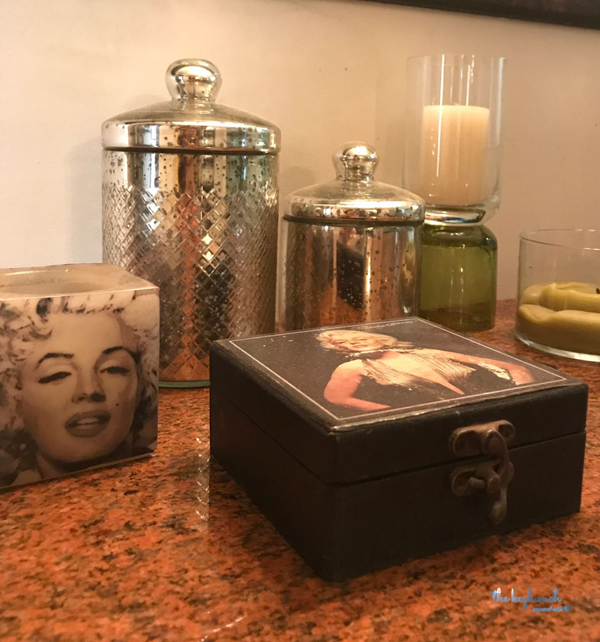 Those pictures of the spa are so inviting! And her garden is just as alluring!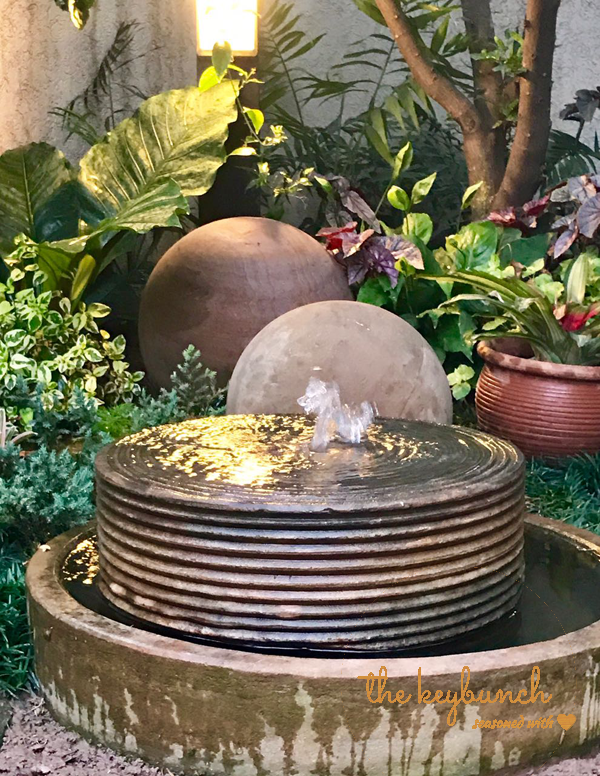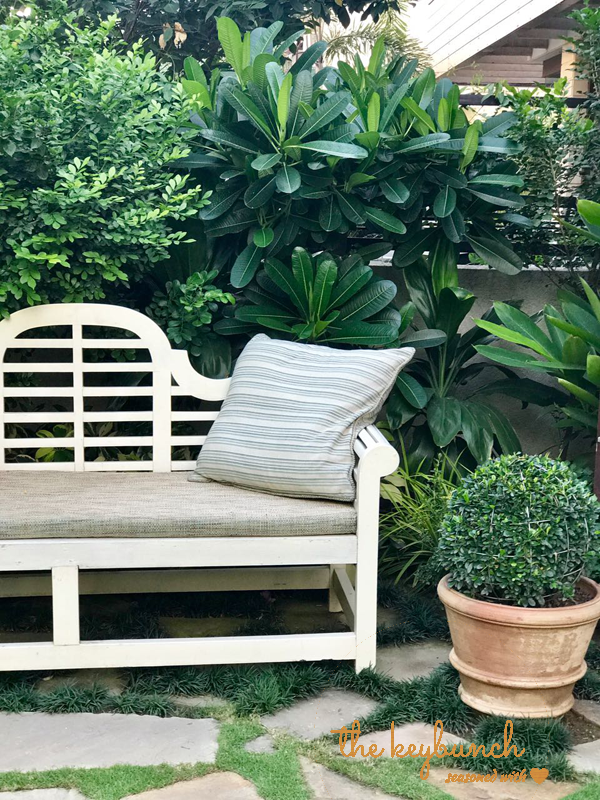 The little seats speak volumes about this green-loving family who obviously enjoys parking themselves at various corners of the garden for some peace and calm!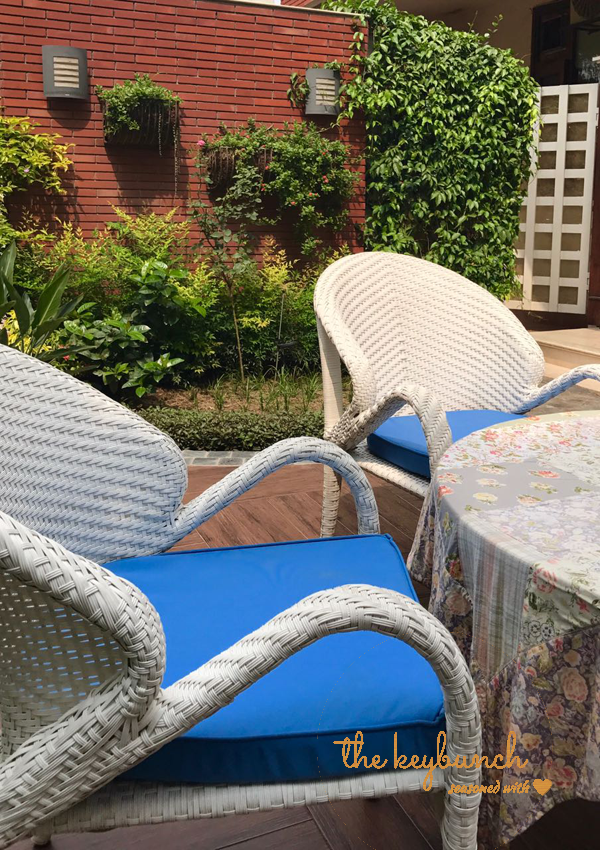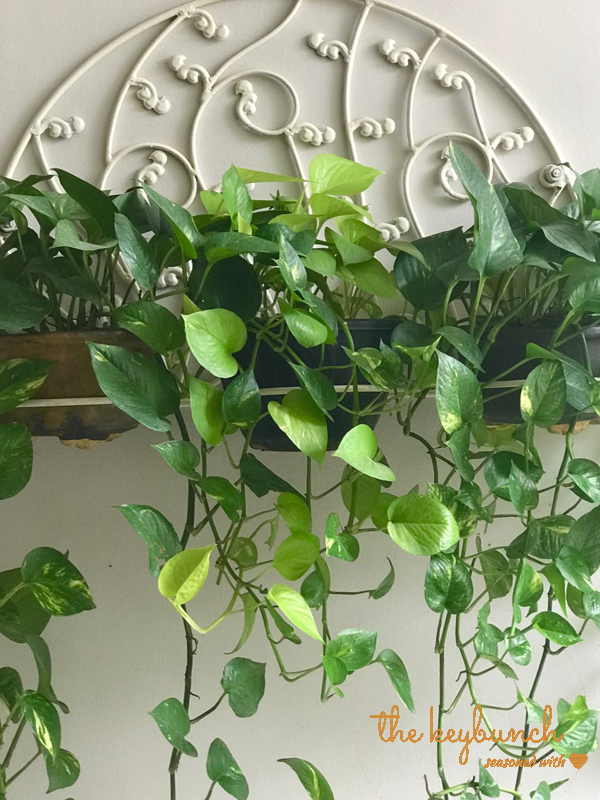 More pictures of styled corners follow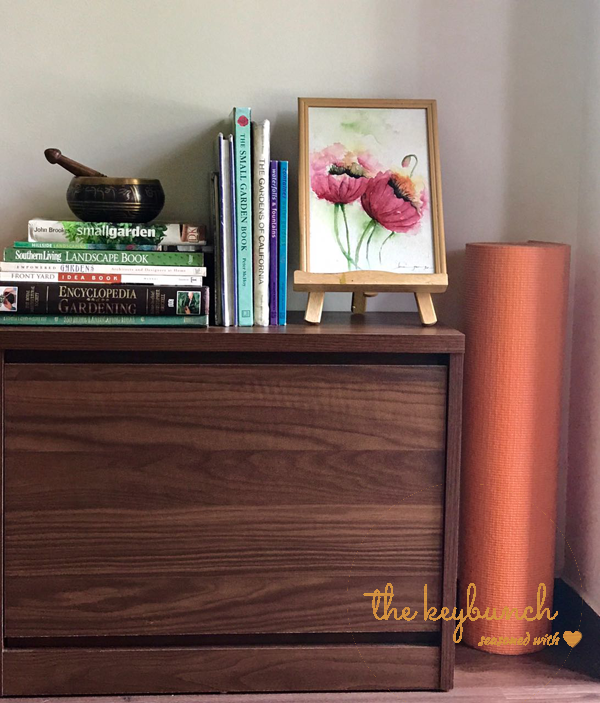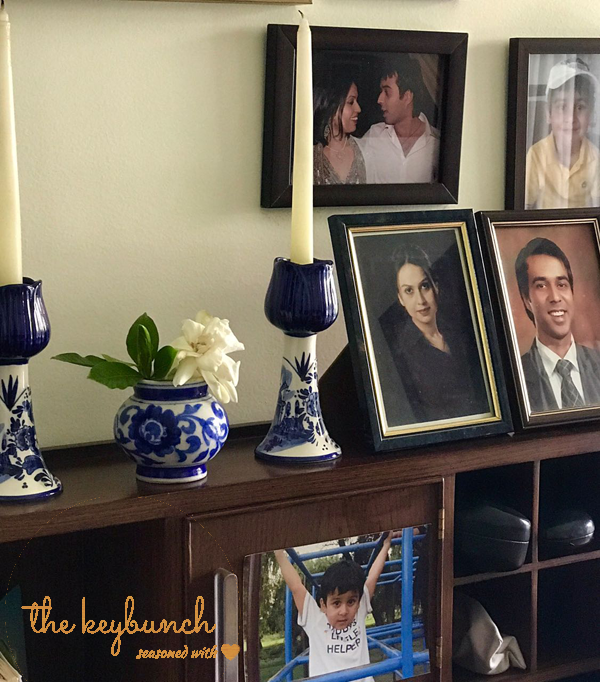 I asked Geeta where she buys stuff from for her home, and she says that though Fabindia is always her go-to store, she has also picked up a lot of stuff from her travels both in India and abroad.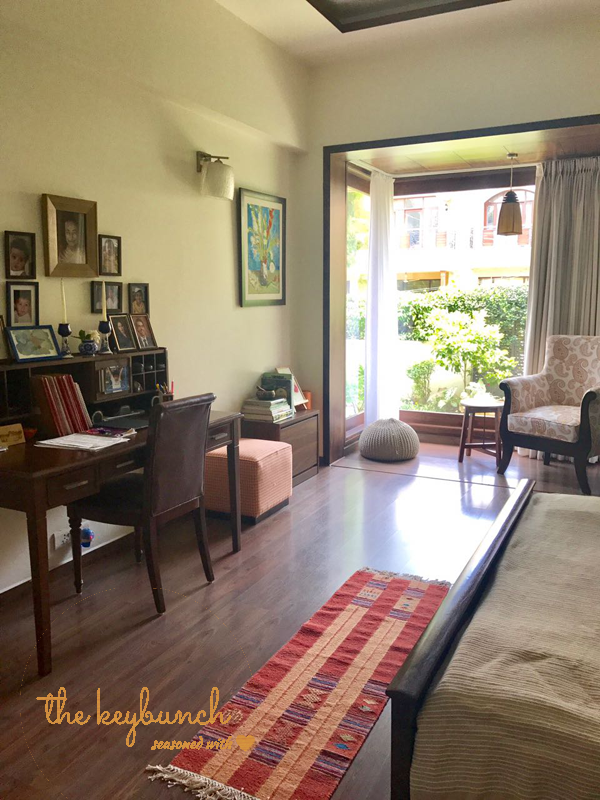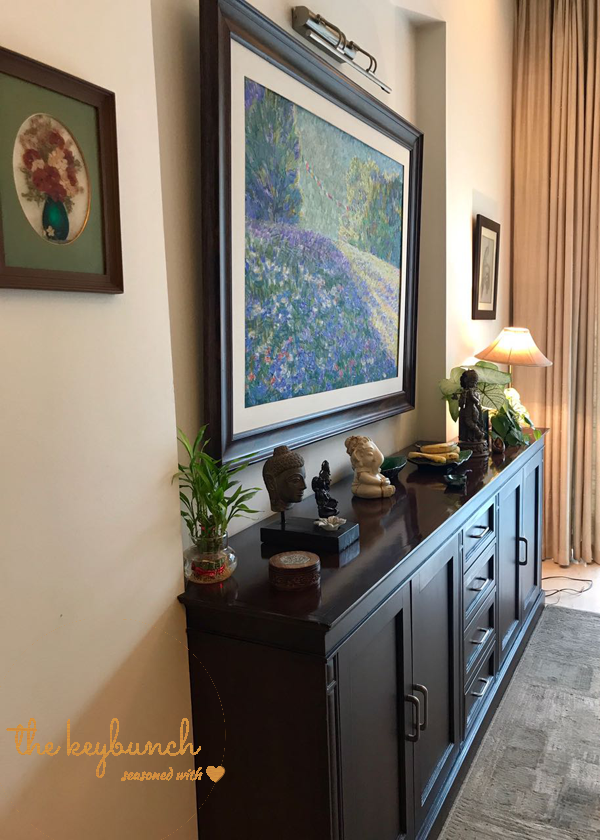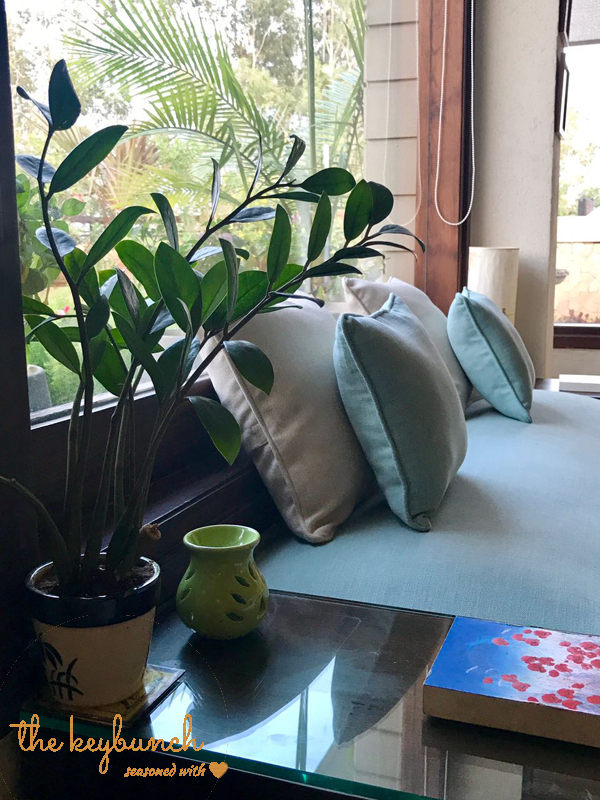 Thank you Geeta Singh and your family for letting us feature your home on this blog. I first spotted Geeta's home on my decor community page DecorDrama! We are about to touch the 10k member mark on Decor Drama despite choosing our members carefully and deleting spammy profiles. We are also on Instagram now, so do follow us for amazing decor updates from Indian homes around the world!
---
Also check out this Home Tour, Seema Singh's eclectic home in Bangalore!
---
Connect with The Keybunch for home styling and decor services for our readers!