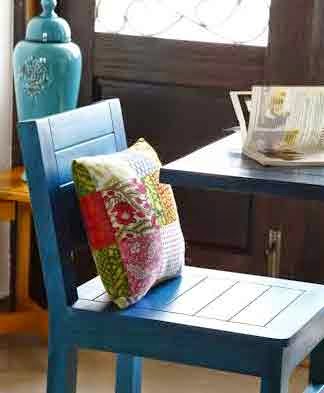 Imagine walking into a room and being pleasantly assaulted with color where you least expect it – not on the walls, or the accessories, not on the curtains or on the upholstery, but on the furniture itself! While most hardwood furniture comes in varying shades of brown, one particular company decided that 'Color in our life should be as omnipresent as our emotions'.
And that led to a beautiful color-inspired range of furniture, quite aptly called Furnicheer!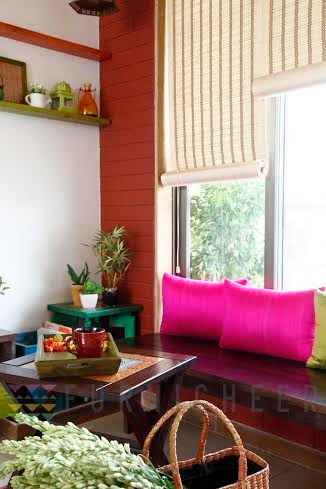 Though just about a year old as a brand, the brain behind Furnicheer, Subhangi Vaidyanathan, has been in the business of decor and interiors for more than two decades.
"My passion for handicrafts, the need for modular furniture in urban spaces and love for solid wood are the inspiration behind Furnicheer".
-Subhangi Vaidyanathan


Crafted out of good Mango or Sheesham wood this range of furniture is exquisitely designed, pleasing to the eyes, can be assembled with ease, and is quite compact, making it very suitable for urban homes facing space constraints. But the main reason you should buy it is, its looks of course.
I am in wonder at the way the PU finished stains have added vibrancy to furniture yet managed to retain the natural grains of wood. Folk paintings, handmade tiles, etc are some of the infusions in the furniture adding an Indian-ness to the furniture. It is upholstered using a medley of silk fabrics in bright playful hues.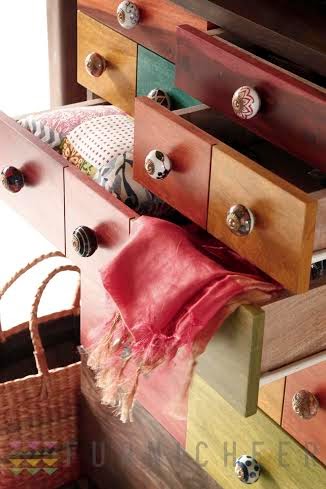 Furnicheer is located at:
127, Bhoomi Mall, Sector 15,
Palm Beach Road, Belapur,
Navi Mumbai – 400 614. India.
More ways to get in touch
Ph.: 022-27570736
www.furnicheer.com
All images in this post are the copyright of Furnicheer