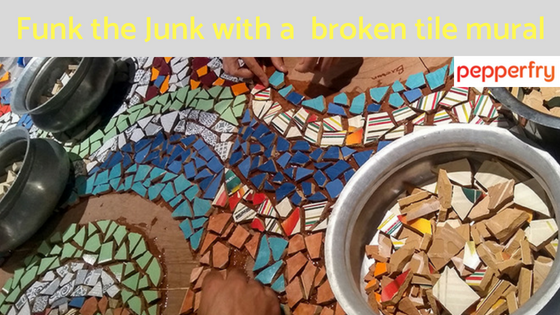 Jazzing up old junk is my forte. Or so I thought. Until I attended a workshop this weekend at Pepperfry Studio. In honour of World Environment Day the furniture brand best known for its remarkable delivery reach even in Tier 2 and Tier 3 cities, held a series of workshops across its studios in the big cities. In Pune, they organized a Funk the Junk session helmed by architects Ketaki and Veena.
Ketaki and Veena led us through the process of creating stunning mosaic mural with old and discarded tiles. Here is a photo feature with little tidbits of what I learnt at the workshop.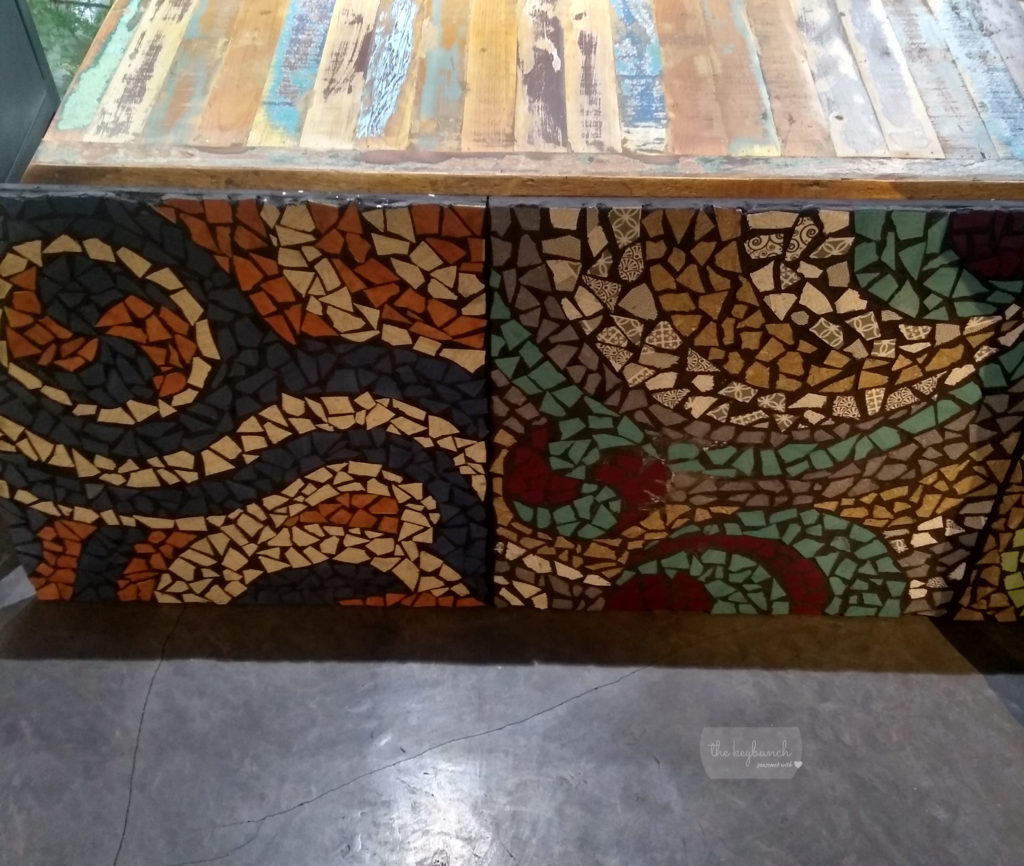 First, this (above) was the result we were aiming at. Preparation includes sourcing old tiles and beating them down to form tiny bits. The tinier the better, but we started with fairly large pieces because that's a good start for beginners.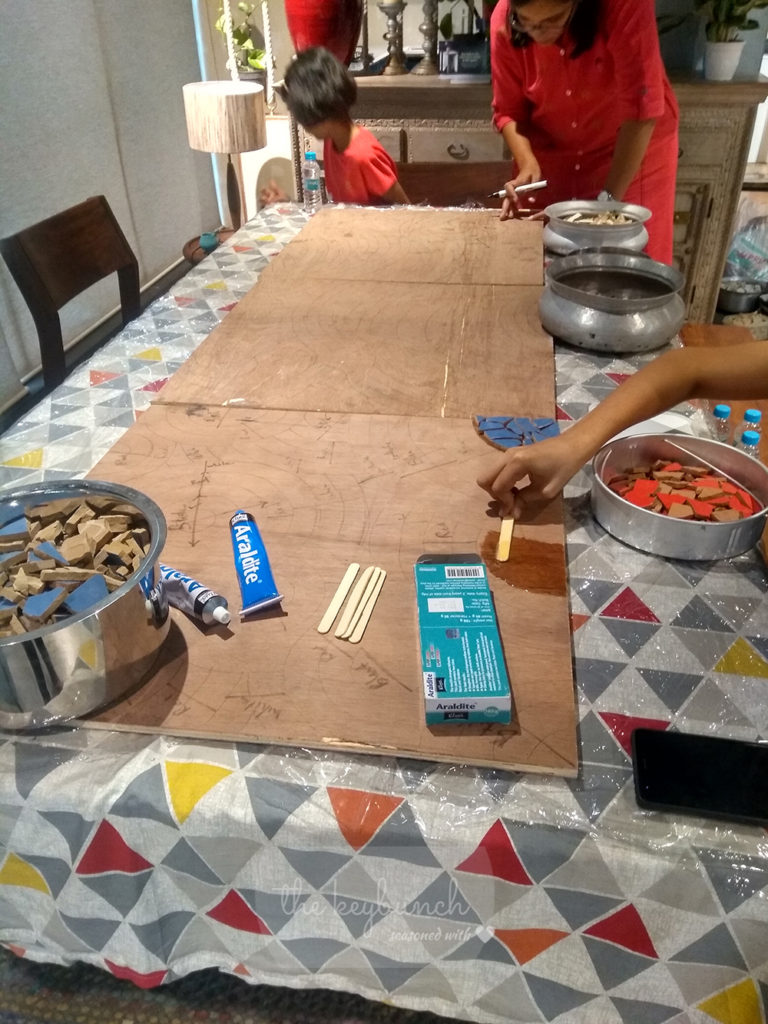 You will need a
– A flat surface or protected word table
– Pieces of plywood or particle board as your canvas
– Marker pens to draw out your design
– Araldite Epoxy Adhesive (a set of resin and hardener in one pack)
– Broken tiles (but of course)
– Grout – either in the background colour of your tile, or in standard black or white.
– Candy Sticks to apply the adhesive
– Patience (lots :))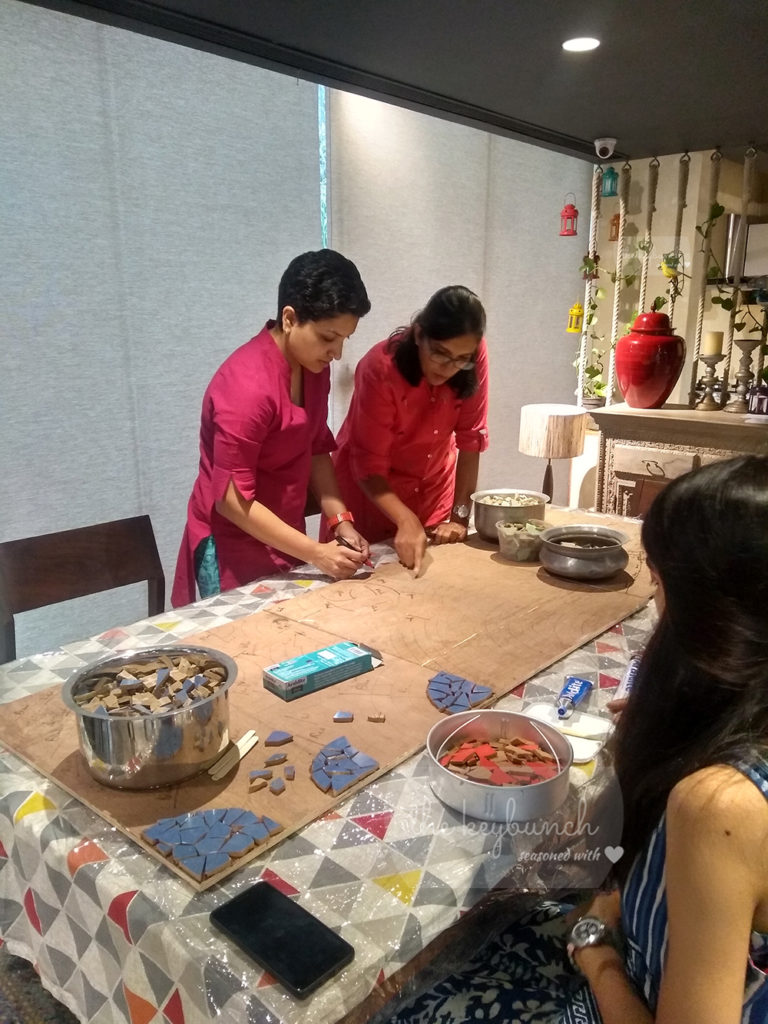 The picture above shows you most of the steps in one frame. Ketaki and Veena are on the far right, working out the design and drawing it out. They have also put codes for each kind of tile, so that it's easier when you start laying. On the left, one of the participants has already mixed up equal portions of the epoxy and hardener that come in the Araldite pack. It is mixed and spread with a wooden candy stick, and the tiles are carefully added. The participant seems to be tackling the blue tiles first, and she has filled in spaces marked for the blue tiles.
This image below shows more progress – with the design filling up.
And the mural comes alive.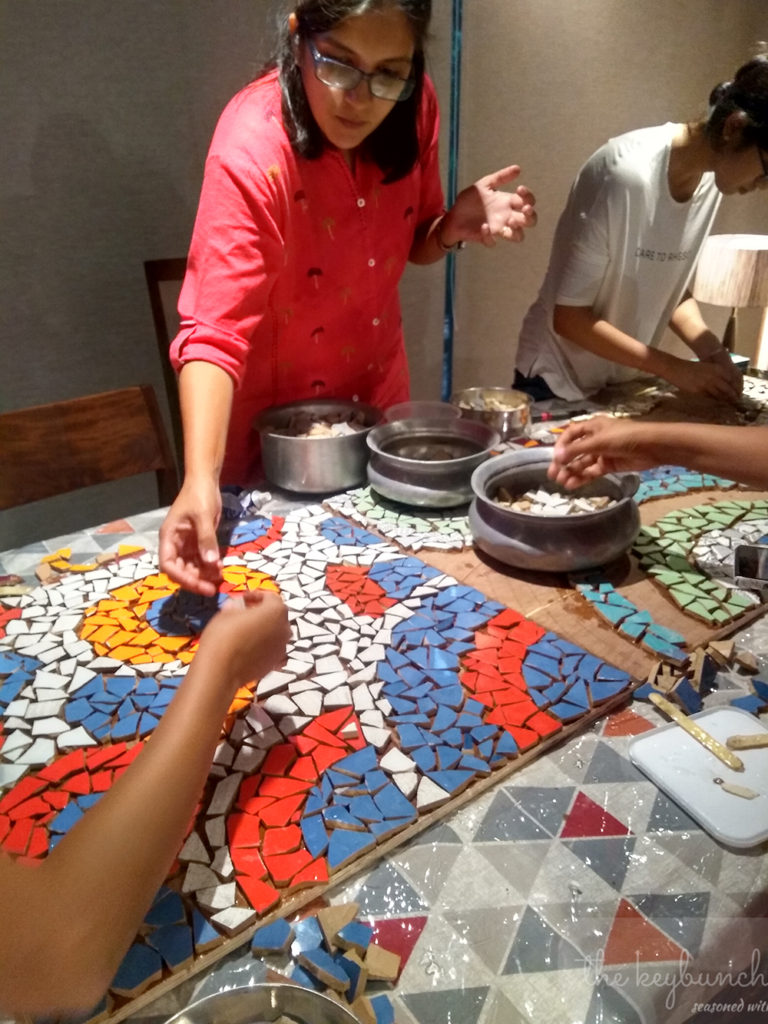 Ketaki adds the finishing piece. Once this settles down giving the glue time to harden after adhering the tiles, the spaces inbetween are filled with grout, and the design is complete.
=====================================================================================
That was the tutorial. While at the workshop my eyes couldn't stop admiring these really old vessels. They belong to Veena and I love how she brings them out during moments of necessity, like today! 🙂 Beautiful, aren't they?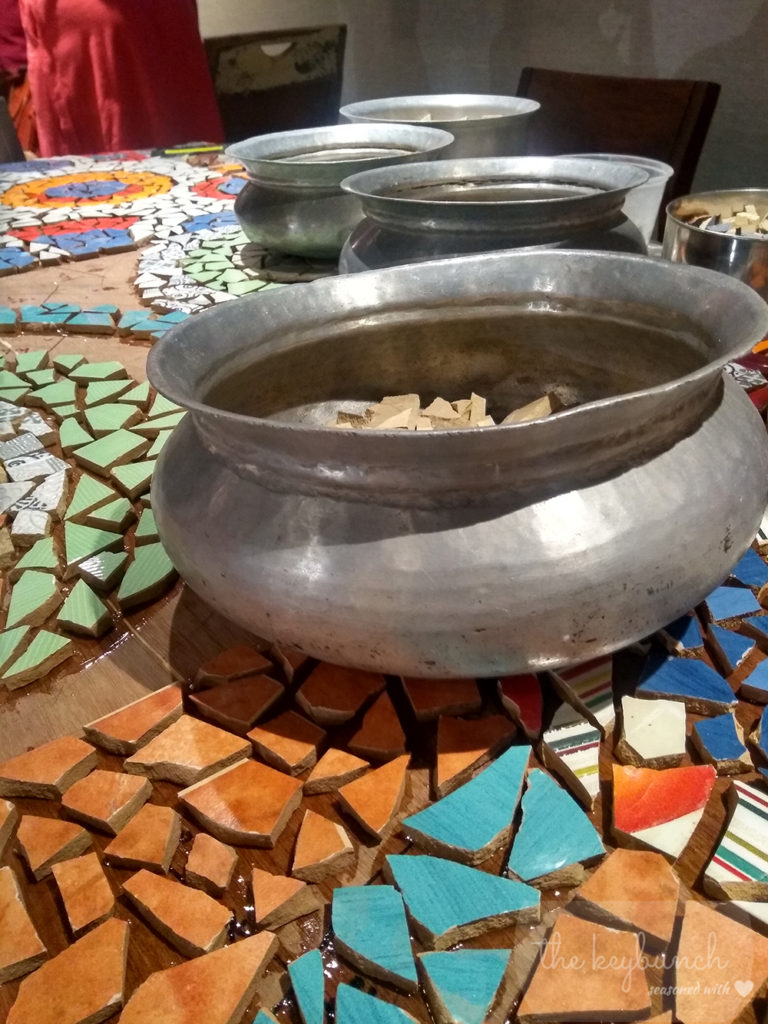 More about Ketaki and Veena Ketaki and Veena have been united through workshops for enthusiasts in design and architecture. They have dabbled around with training students in Claymation and Ceramic pottery and other mediums. During the last 10 years they have conducted successful workshops in colleges and social welfare organisations and corporates.
Studio Pepperfry is a concept store & furniture design studio that showcases curated range of furniture & cutting edge furniture designs. I attended this workshop at their Pune, Koregaon Park branch.
And I leave you with this awesome image of Pepperfry Studio, with the lime-finish walls, the beautiful sideboard with the big red jar and the candle stands set on top of it, and a beautiful Marrakech motif mirror adding a great deal of interest to the composition. We had the perfect backdrop for the workshop as you can see!