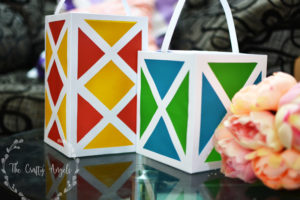 We have an avid DIYer guest posting for us today. Angela Jose is a very creative person, and I am delighted that she agreed to share her DIY lantern tutorial on The Keybunch! Over to Angela who will guide you through the process herself!
—————————————————————————————————————————————————————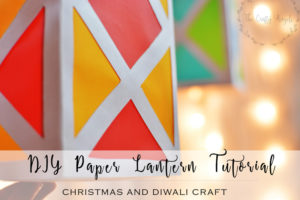 ---
It is the festive season in India right now and there is nothing more elegant than creating something handmade to decorate your home. I made these colorful paper lanterns using simple stationery supplies and I loved how they turned out!. There is a little work behind the calculations of measurements but once thats done, its pretty simple. To make it easier, I have made the template in printable form and also one with measurements marked so that those of you without ready access to a printer (like me) can sit and draw the template yourself. Lets dive right into the tutorial then.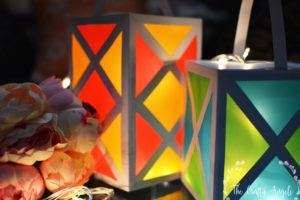 Materials required to make Colorful paper lantern:
• Cardstock in white (from local store)
• colorful vellum paper (I sourced it from thecraftshop.in)
• paper knife
• glue
• pencil, eraser, scale etc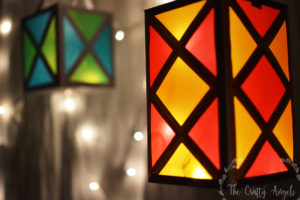 Method
Refer the template. First reach for your cardstock. All the measurements in the downloadable template are for an A4 sized or larger length of cardstock. The paper lantern is in a rectangular cuboid form so for a single lantern, you need two numbers of the templates printed.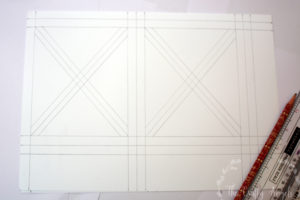 Start by drawing out the measurements with a ruler and pencil on your A4 sheet. Alternatively, just take a print out of the template on your A4 sheet. For those of you drawing it out, there is a simple trick to draw – mark the measurement on all edges of the paper first and then draw lines to join them. For the lines on each of the panels where the colored paper are going to be fixed, first draw a diagonal line from corner to corner and then using the markings on your ruler, draw parallel lines above and below these to get strip of paper that will finally become your frame.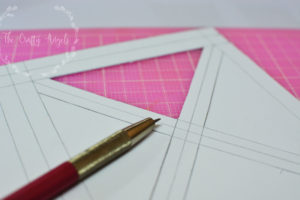 Once you have your template complete on the A4 cardstock, using a paper knife and ruler, cut out the areas marked in the picture so as make something like a window. The choice of these windows are totally up to you and you can make any pattern you want by meddling with the lines and measurements. I used a precision knife that I purchased a while ago and they are so handy especially because they can be held just like a pen!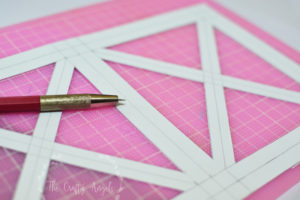 When I made these paper lanterns, I made almost 5 of them to get things right and this tutorial describes the best way of making them. As you can see from the photograph, I have pasted the colored vellum sheets first and then folded them along the markings but I would suggest that you make all folds first, stick both the panel edges like as per the picture below to get a long panel.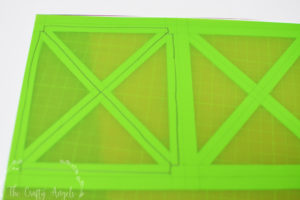 Place your colored vellum sheet over the template (on the side where the grids are marked) and with a pencil trace out the triangles or whichever is your shape to be cut out.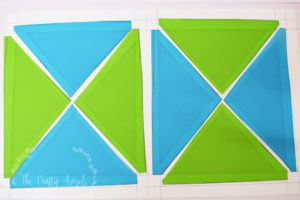 I chose complimentary shades like red+yellow, blue+green etc for each of my lampshades. The reason why I said stick the panel first and then the vellum is because as you can see the order of colors that I have used in each side of the paper lantern is different just for an added detail.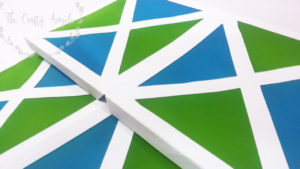 If you do not stick the panels together first, there are chances that you will end up with two adjacent panels with the same pattern.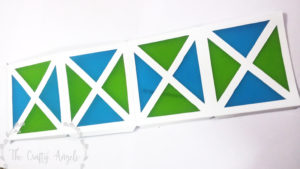 Please do not apply too much glue because your cardstock is going to end up wavering when it dries! Once your colorful windows are dry, stick the open ends of your panel to make a box shape. Be sure you have folded all the lines properly because after this stage it become a bit difficult. Once it dries, the lantern might be skewed or wobbly and not 100% perpendicular but don't worry. That will be alright once we fix top and bottom covers.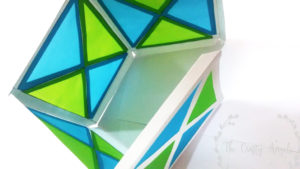 If you want you can make similar colored windows for bottom as well. To be honest, I was so fed up cutting for 5 paper lanterns that I left the bottom just white! So you have the folded wings from the side panels, just stick this on it but be sure to hold it straight till it dries else it will tend to get skewed. For the top, I fixed a paper strip as a holder and also made a little hole to insert light. You can avoid the paper and instead use twine/wire /ribbon etc as well by putting a hole either on top or on the sides.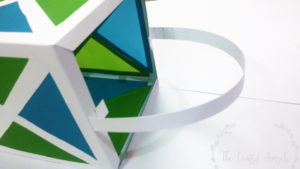 Although the first time I took quite a lot of time to make this paper lantern, by the time I did my 5th, I finished it under 2 hours. Amazing right? This paper lantern is not fireproof so be careful while you keep light inside the lantern. If you want to put bulb, please make sure you get fireproof paper to make these or at least make it little bit bigger to avoid getting near the side panels.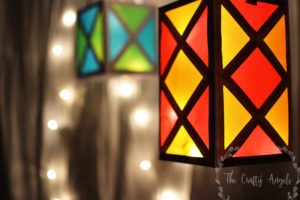 Hope you guys enjoyed this paper lantern tutorial. For my friends outside of India, this could be a great addition to your thanksgiving decor. My Indian friends, hurry up before diwali and flaunt your creativity in front of your family and relatives 🙂
rectangular-paper-lantern-printable-template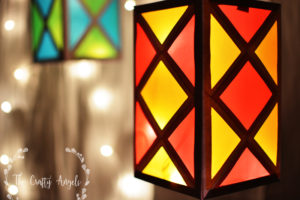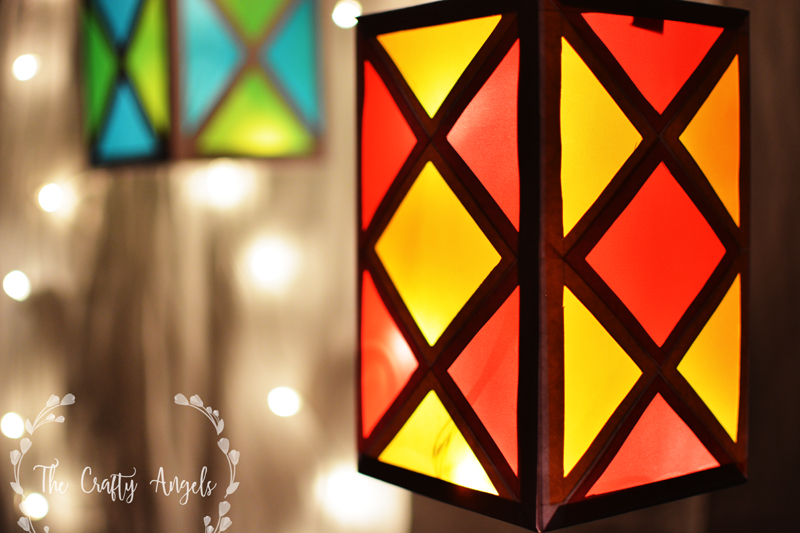 Print out the templates:
Printable template with measurements for rectangular paper lantern (red/yellow colored)
Printable template with measurements for square paper lantern (blue/green colored)
xoxo Angela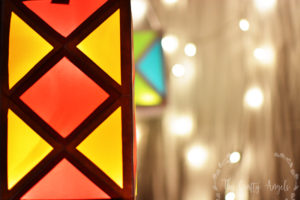 Thank you Angela, for sharing this DIY tutorial with The Keybunch readers. Folks, do have a look at Angela's blog The Crafty Angels
Do check out our shop on Facebook
[metaslider id=5687]