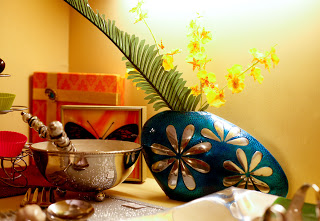 Enameled vase
I kept bumping into some beautiful décor products uploaded by Sujatha Giri on Bangalore Shopping group on Facebook. I couldn't resist getting in touch with her when I saw some of her gorgeous Diwali stuff to find out more about her products. Well, Sujatha was pretty quick in responding to my queries.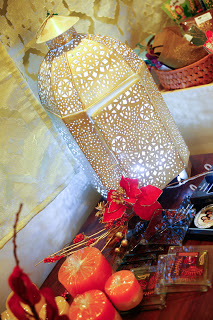 Candles and lamps
Sujatha Giri owns Home & Style, a décor store in Chennai. She says the store came out of a need to find personal creative expression. "These ideas are homegrown zero maintenance and primarily working with recycled or available material or just simply put looking at things differently."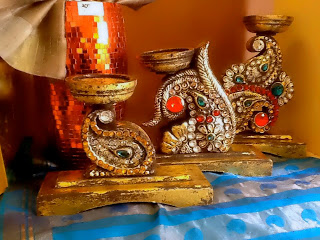 Votives with Kundan Work – Aren't they gorgeous?
"The store layout is the first of it's kind in Chennai in that it offers customers a "touch-feel" real time interactive visual experience with the merchandise. Given that we are putting together a "retail home", the volume of products on display are in proportion to space available and not the traditional "rack and stack" layout," She adds.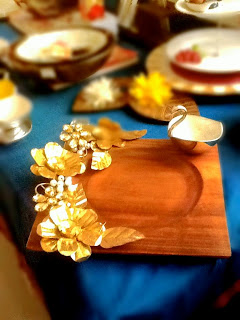 One of my favorite products
After a year of functioning and with constant urging from Clientele, Home & Style has branched out into further space to launch SG Ligne a juxtaposition of colonial furniture & contemporary wall decor.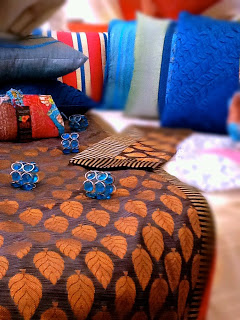 Furnishing range at Home & Style
I was curious to know where she sources her stuff from and this is what she had to say "The products are sourced / manufactured from all over India with a few exceptions. India produces extraordinary stuff. It's a veritable treasure trove like Aladdin's cave. The products are extremely pocket-friendly in keeping with the concept of making a style statement and affordable luxury."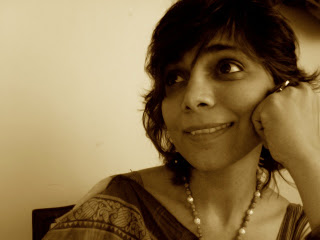 Sujatha Giri – Brains behind Home & Style
She attributes her success to her mother and husband who are her supporters and toughest critics. I love the fact that some of her products are really unique and you are unlikely to find them on all over the virtual stores. Apart from the brick and mortar store, Sujatha sells her ware online through social network groups as well as her own Home & Style Facebook page. Do check them out.