Does India have a Fall Season?
Fall in India?
You must be joking! No we are not. If you have trees in your country, then you have fall. Because Autumn and Fall are nothing but the beautiful season in between the monsoons and winter, when trees shed and the weather is lovely!
India does have an autumn/fall season. End of September to early November. So what are you waiting for?
Let's 'fall' headfirst into this gorgeous season!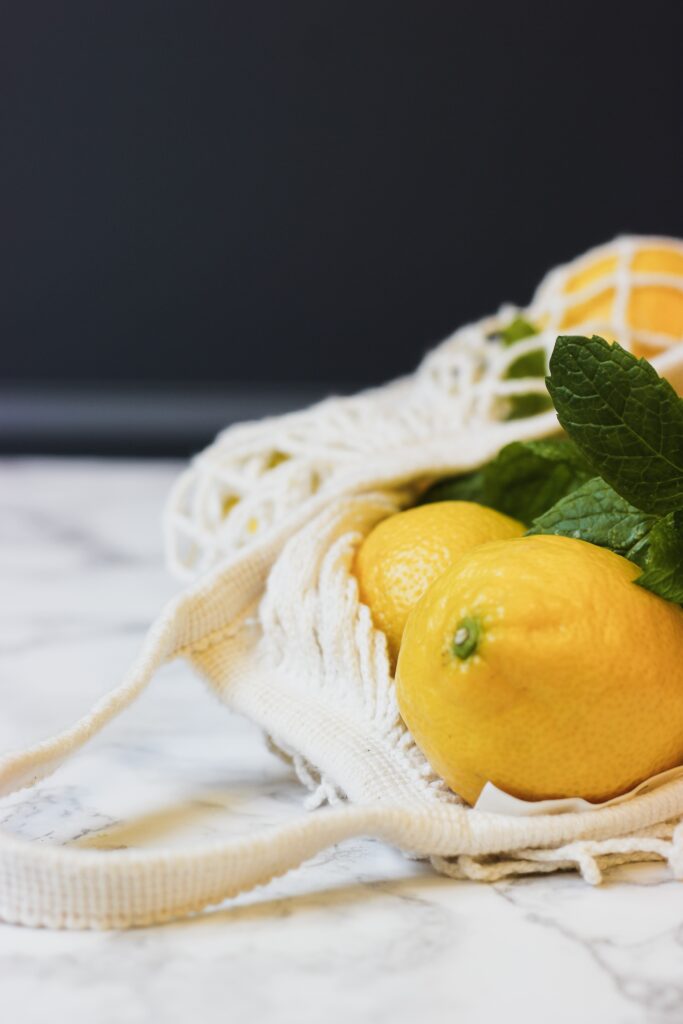 How to decorate for the Indian Autumn
We need not look to the West to decorate for 'our fall". A blessed country like ours has tons of outdoor beauty to draw inspiration from the the colours and decorate! Look around you and see what inspires you. Here are some original ideas.
Dry flower arrangements and dry leaves are the best things to put in your vases this season!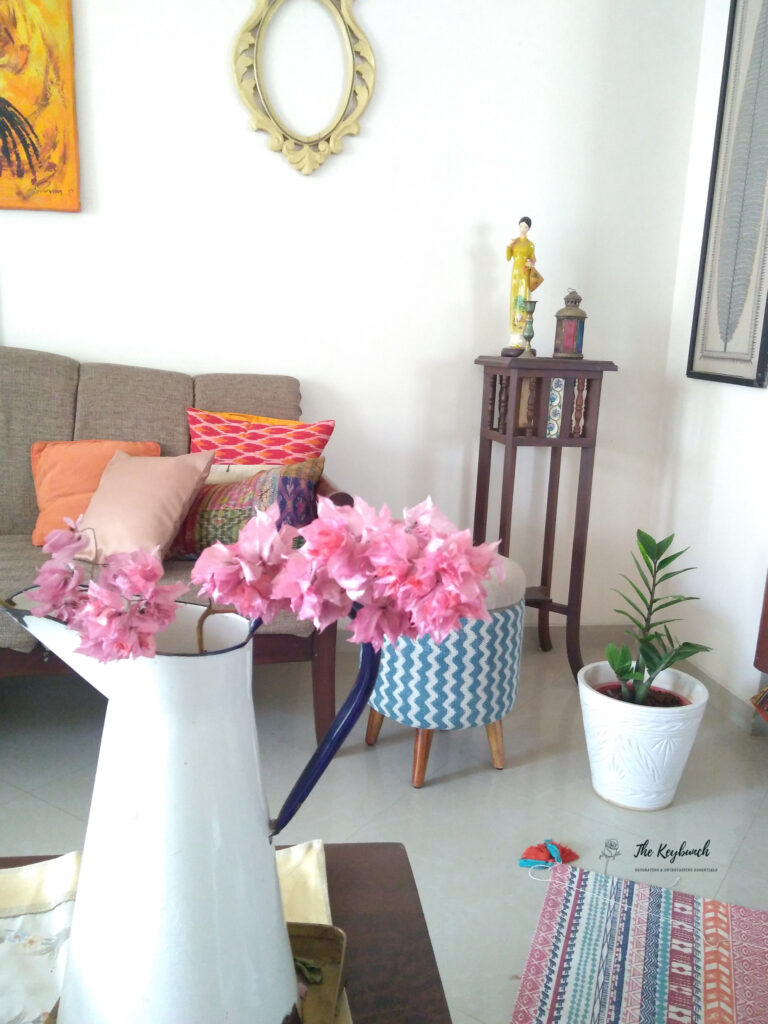 Warm tones in your upholstery and furnishings, and light, 'happy' drapes!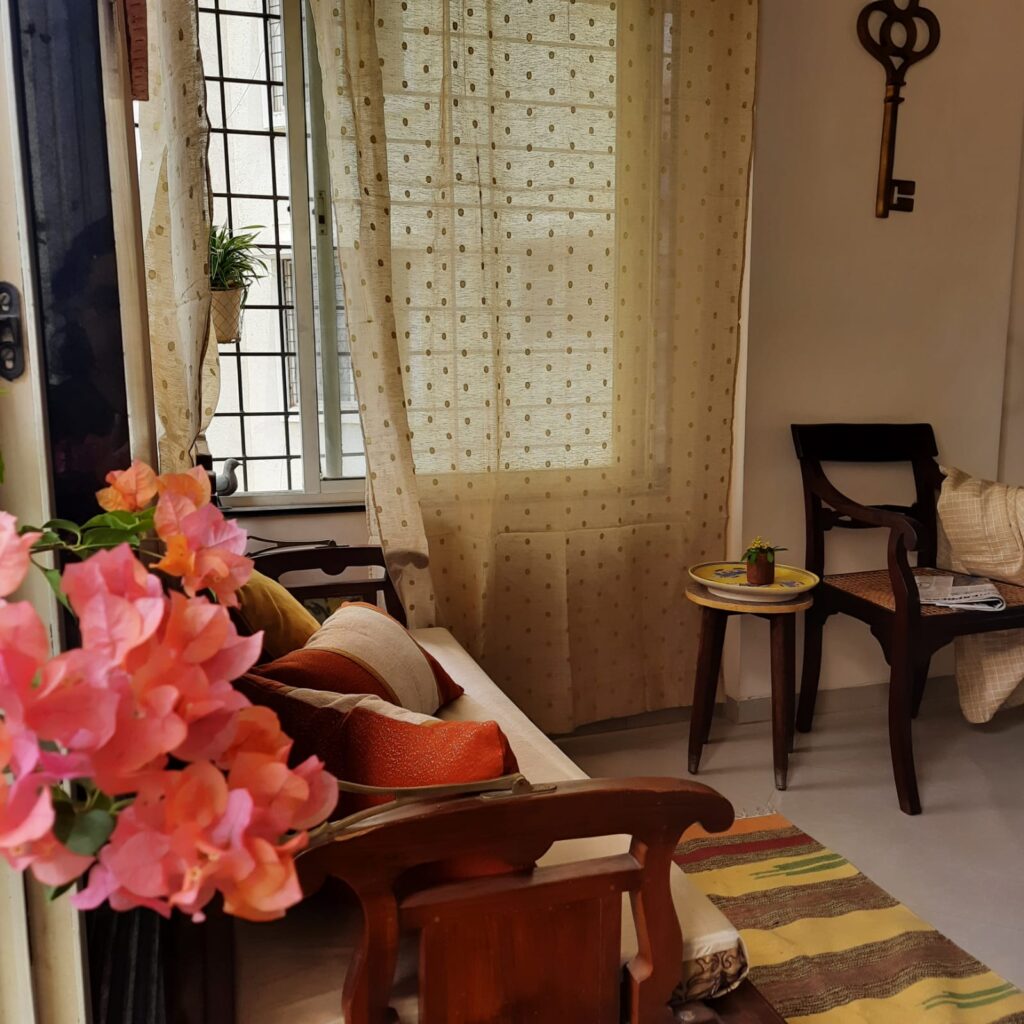 Mix Florals and pastel solids, and add something orange in every room!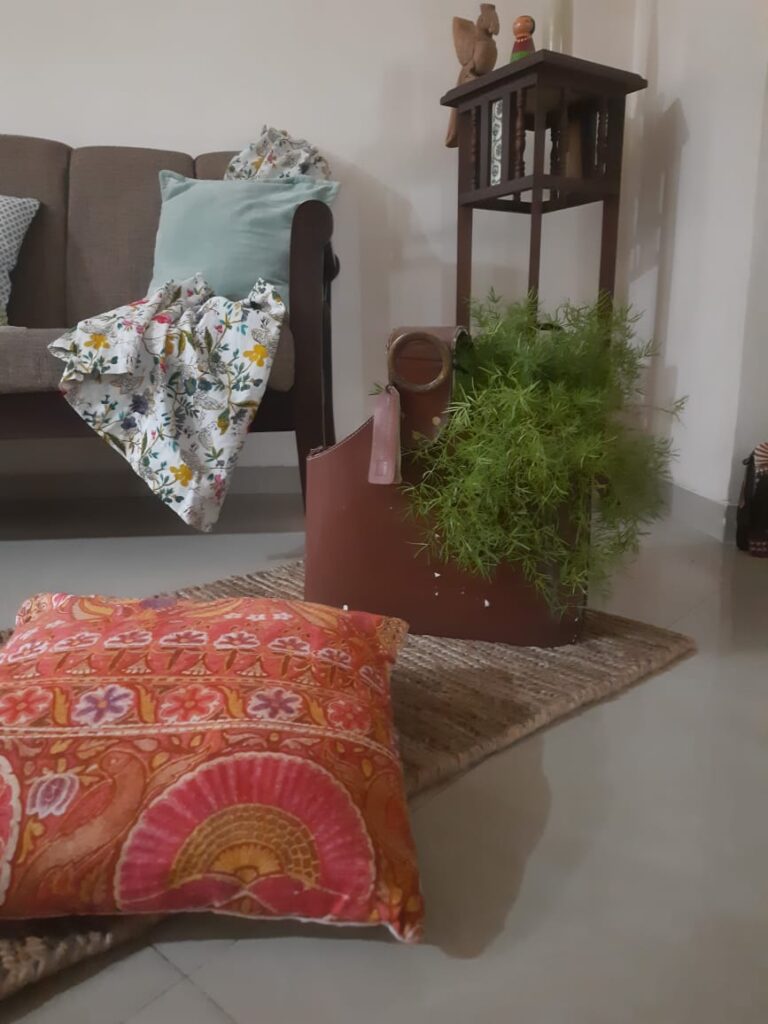 Place a bowl of citrus fruits on table tops for that unmistakable fall feel
Serve up baked goodies when you have guests over. They truly embody the food of fall!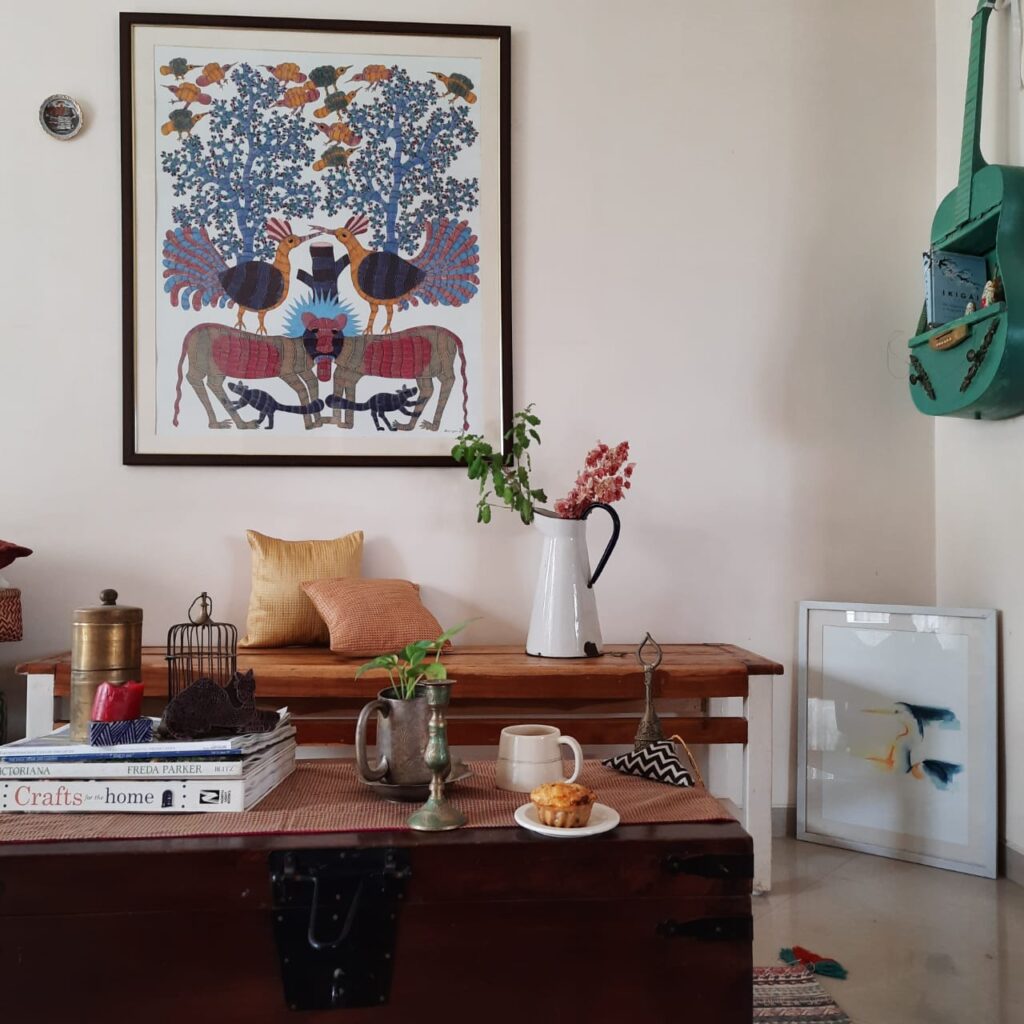 Place produce or flowers in sustainable containers. Use linens in earthy browns and tans for some amazing autumn vibes.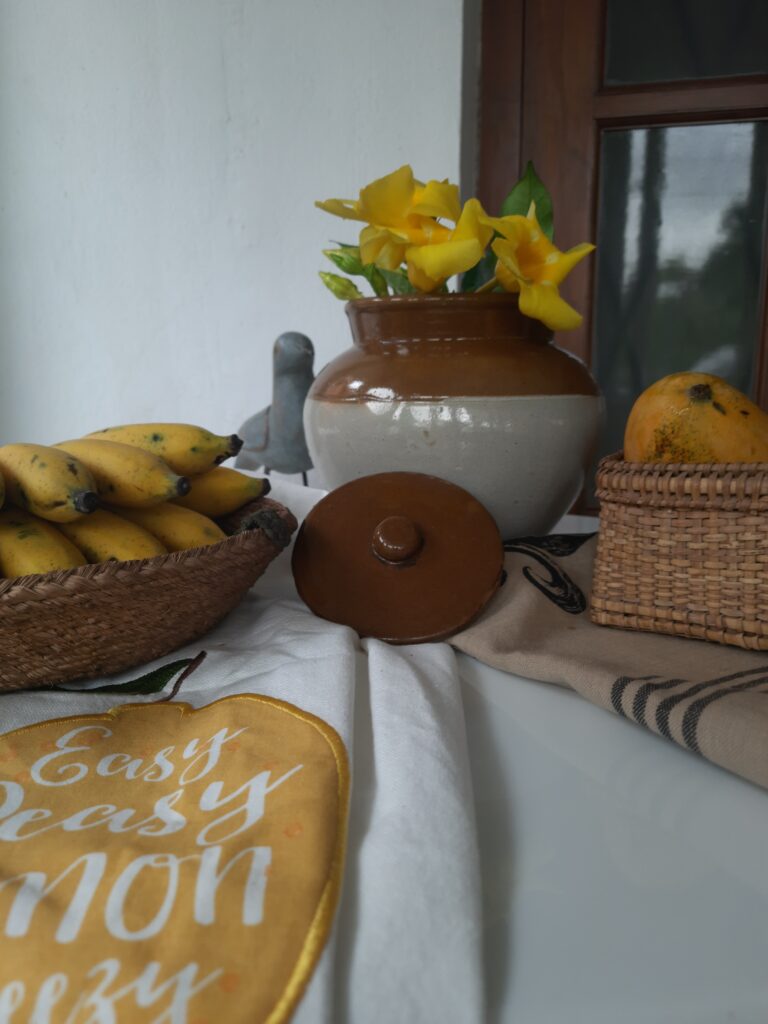 Keep beautiful embroidered pieces in trays around the home, for that cozy feeling.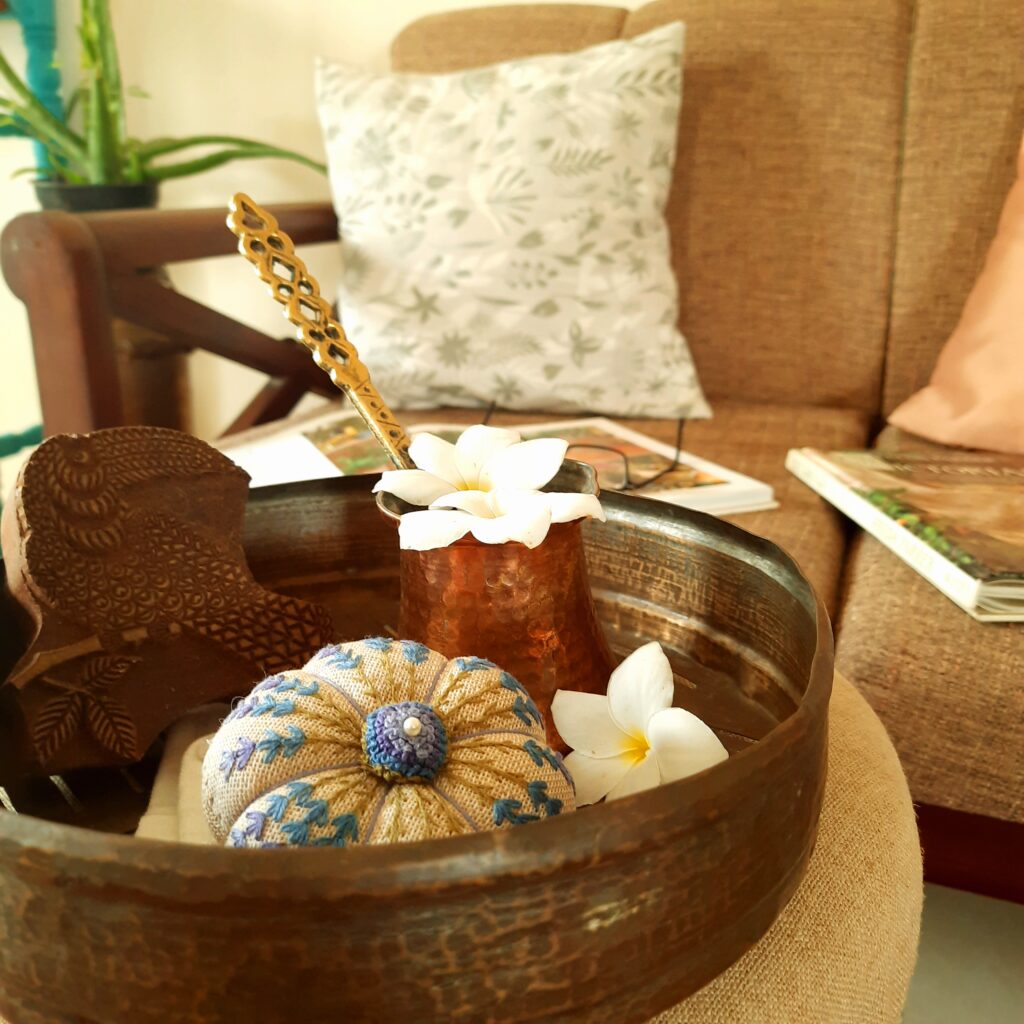 Ceramic or wooden birds and pigeons in corners and on sideboards are a beautiful ode to the beauty of fall.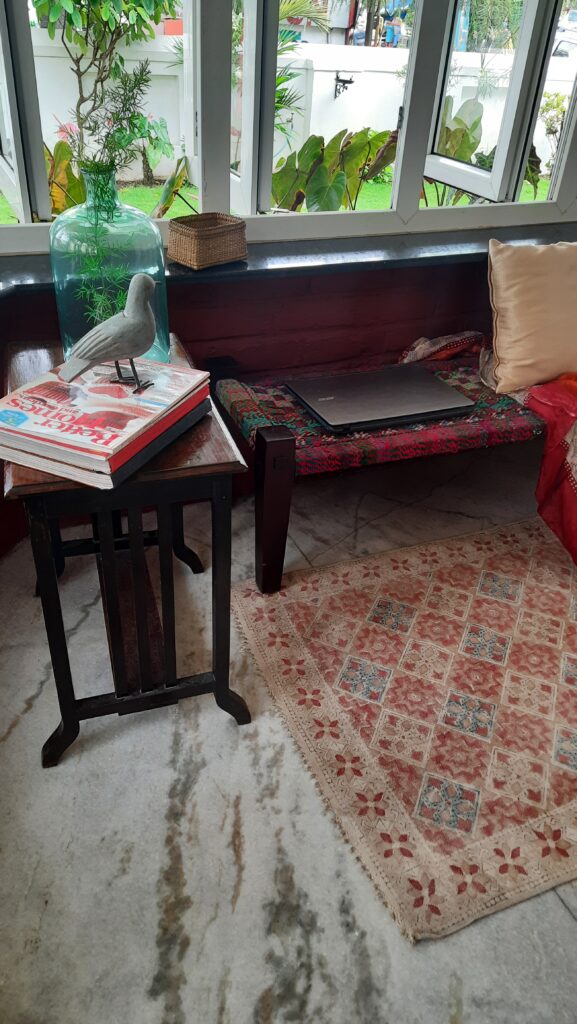 If you are looking to source a demijohn in India, preorder yours here.
Use beautiful vintage containers like this farmhouse basket, to add to the feel of fall.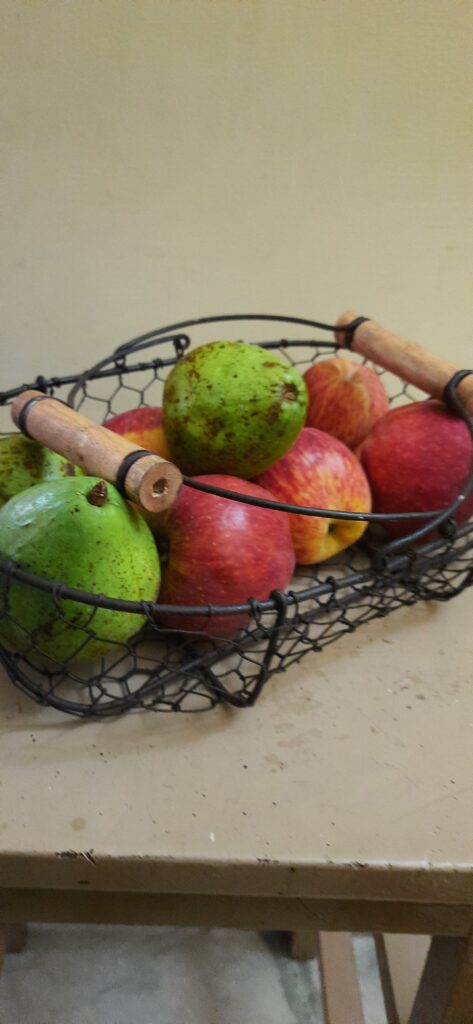 Use gourds instead of pumpkins, and lots of lemons and citrons. They are quintessianlly more Indian!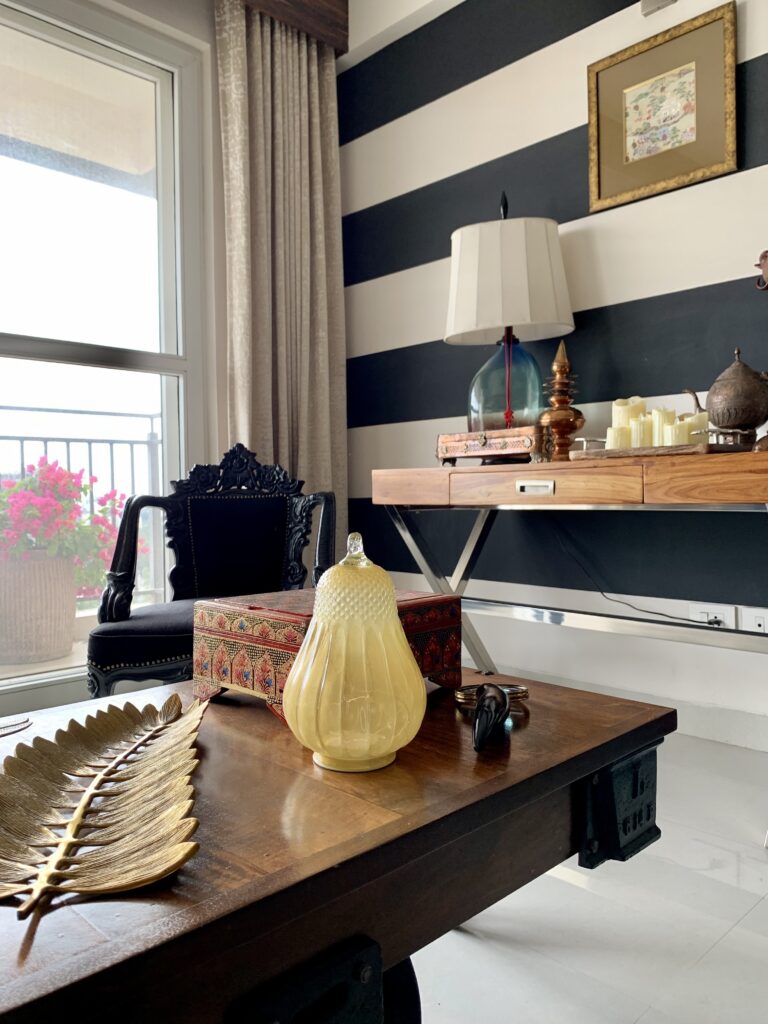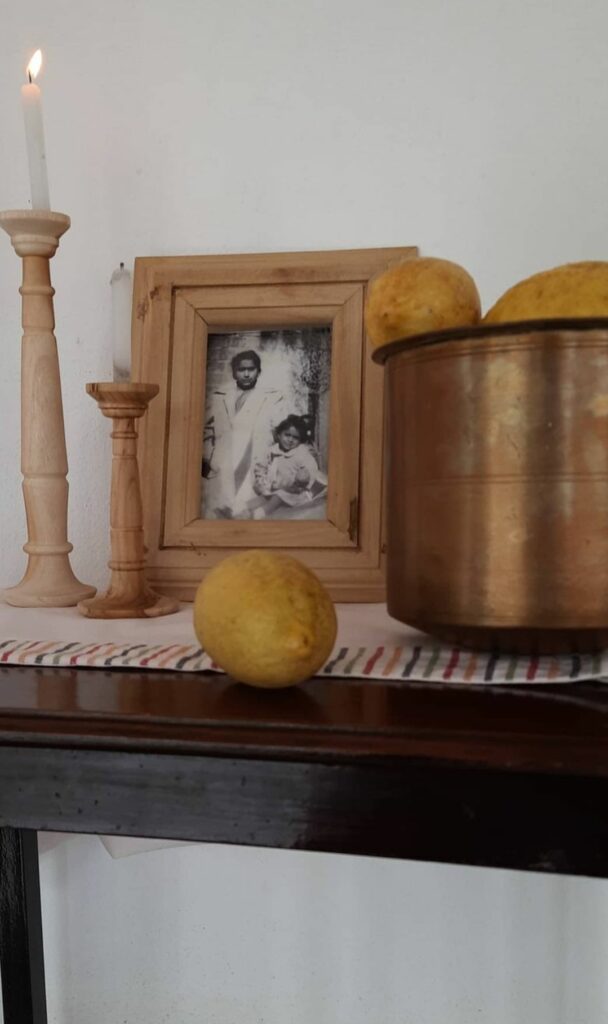 Autumn weather is marvelous, so ensure you keep the windows open as much as possible, and create spaces where the indoors and outdoors merge!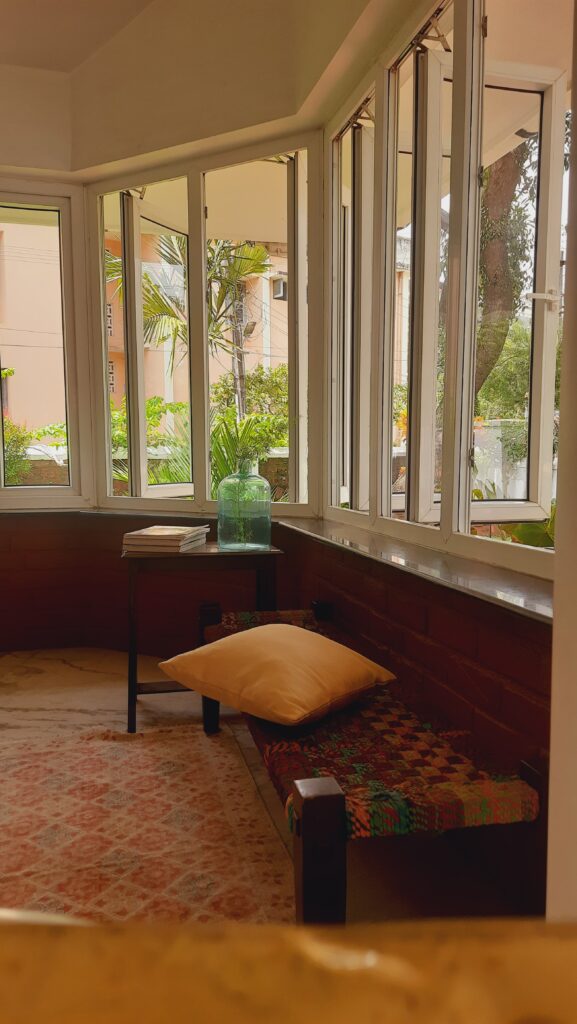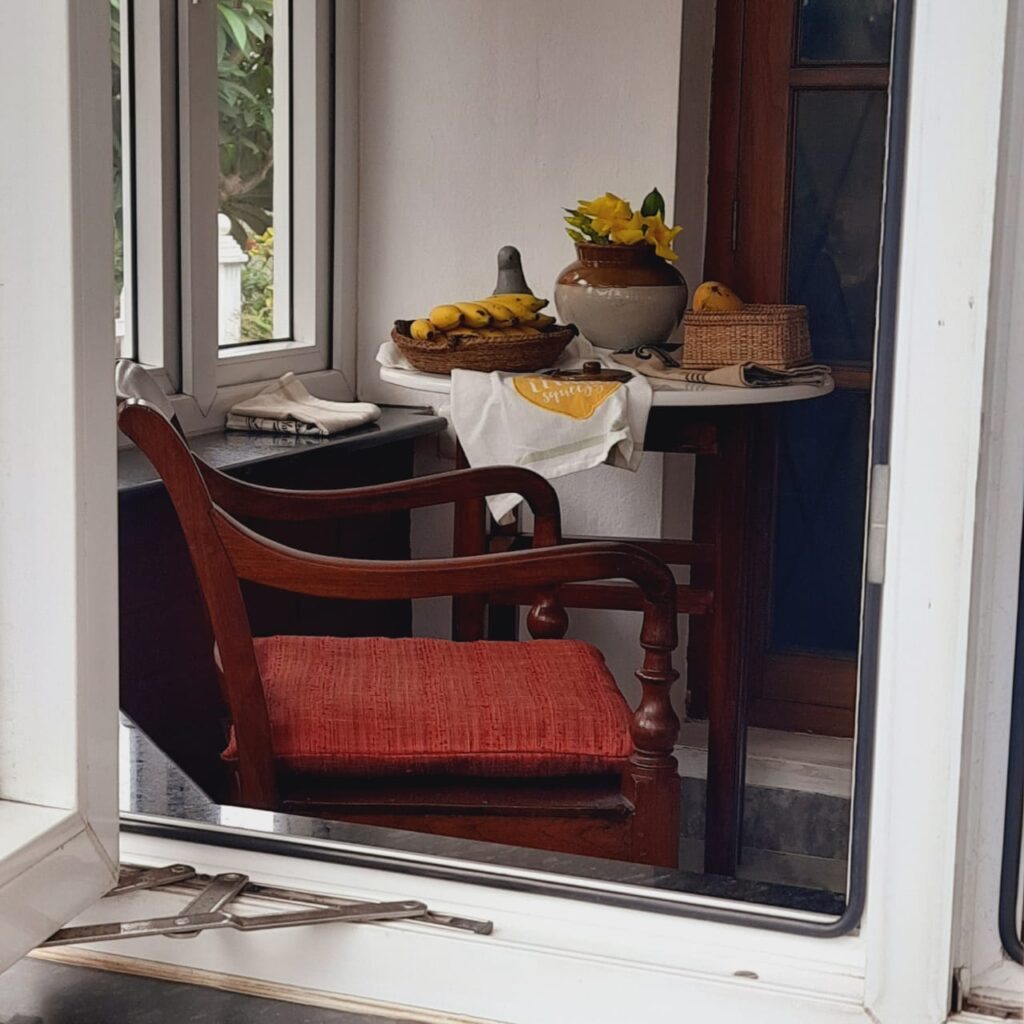 Use lots of muted orange, crimson and yellow in your decor this season.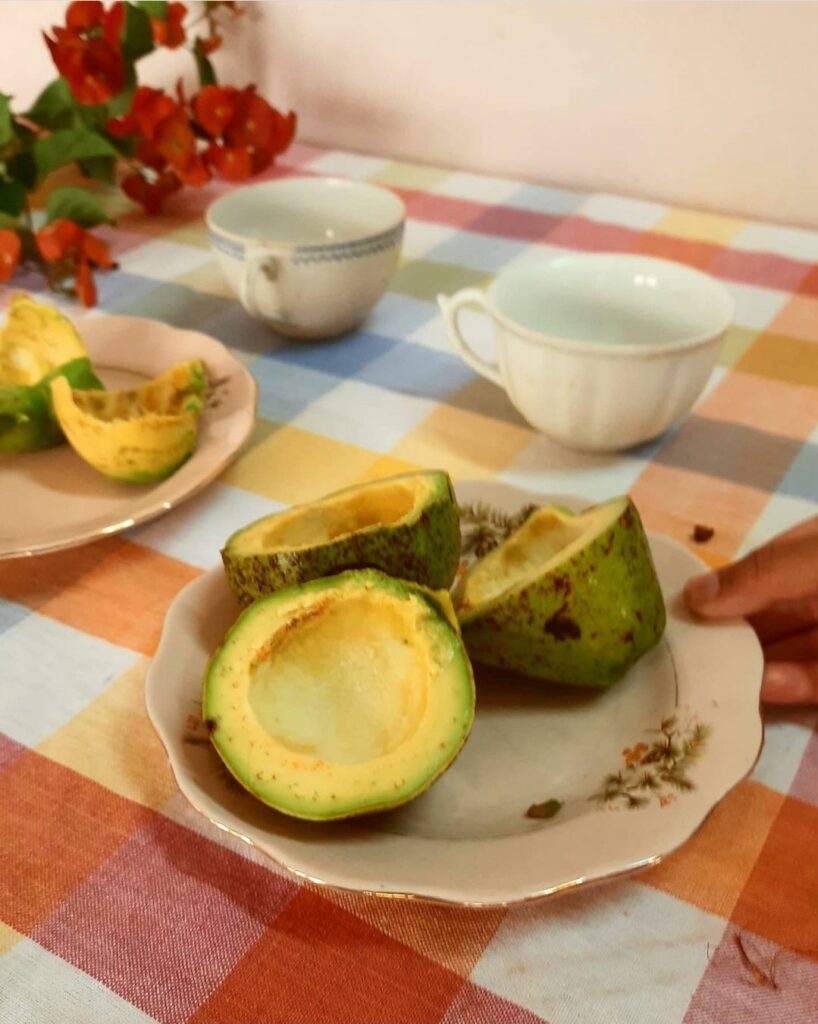 Fall in love with fall! It is a legit Indian season now!
All these Fall pics are making me want a vacation! If you are in the same situation, then join me for a virtual vacation in Goa's quaint seaside town, Betalbatim.
Head to our Pinterest board – where we have all these images already pinned!