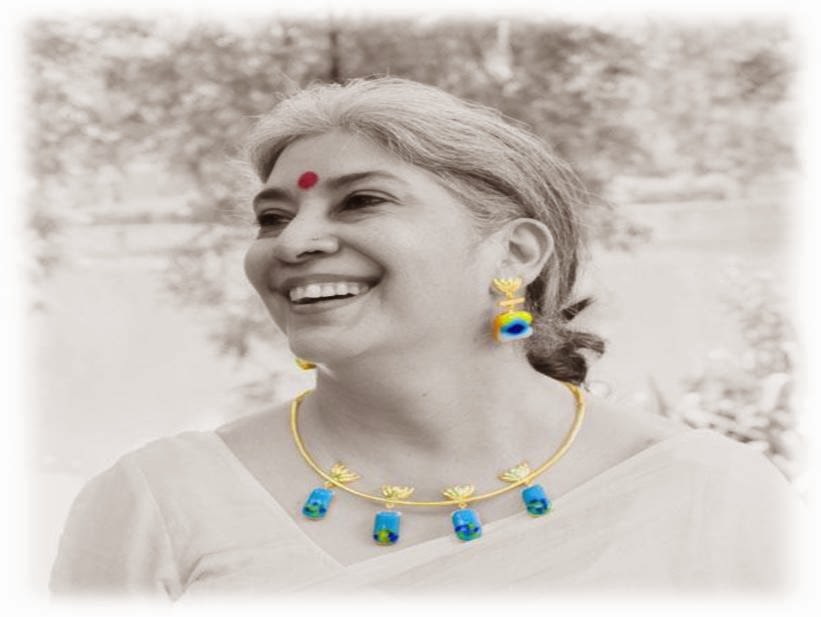 I am loving the recent wave of east-west fusion products. I embrace it because times have changed, and contemporary styles are not desi but desi-global – styles that will not look out of place in a concert hall in Germany, a drawing room in Venice, or at an arty do in New York, but still fit right into your cousin's Mehendi function in Mysore.
Murano glass – more Indian than you think!
Ikroop Dhillon is a glass artist who has an evolved an east-west glass fusion technique, where she has successfully married ancient European art styles (like Murano) with Indian karigari. Along with her business partner Pooja Roy Yadav, she sells them under the brand name.'Bangdar Sarali', what they claim to be India's first fusion accessories brand.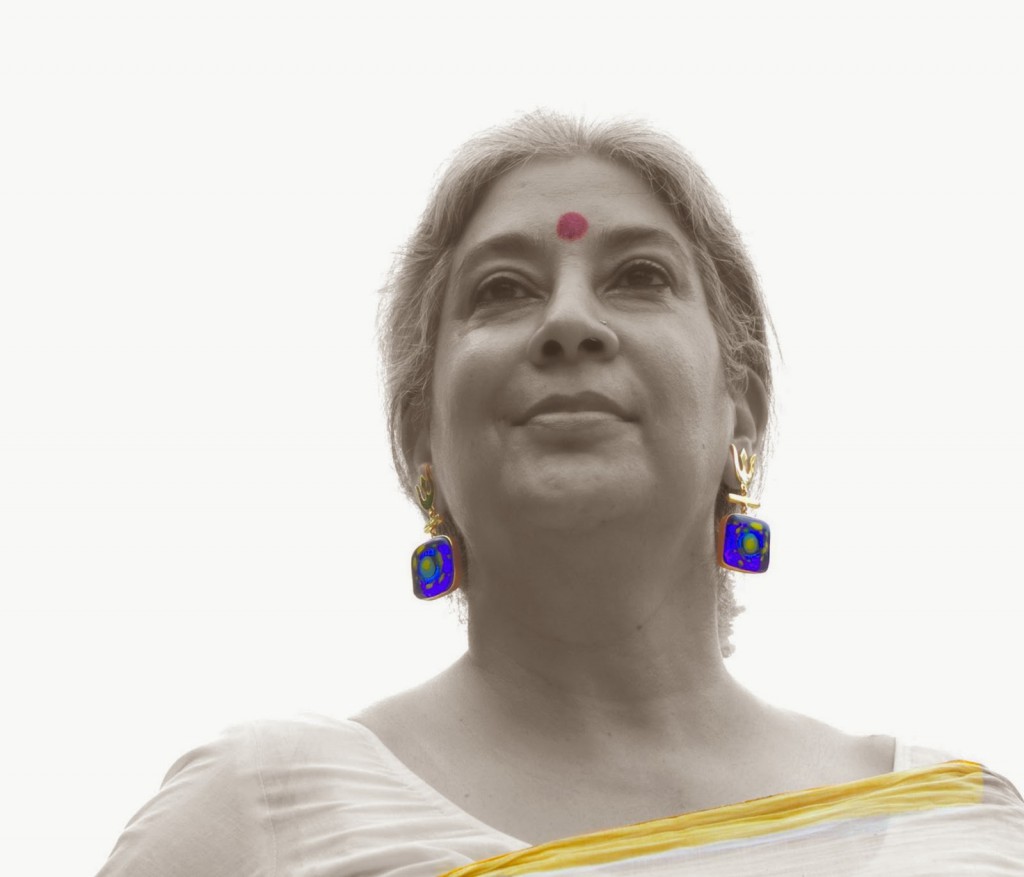 When I saw the beautiful pictures she sent me, I had to ask her a few questions – and for all those who want the "Story" behind this beautiful brand, this mini interview will give you the answers.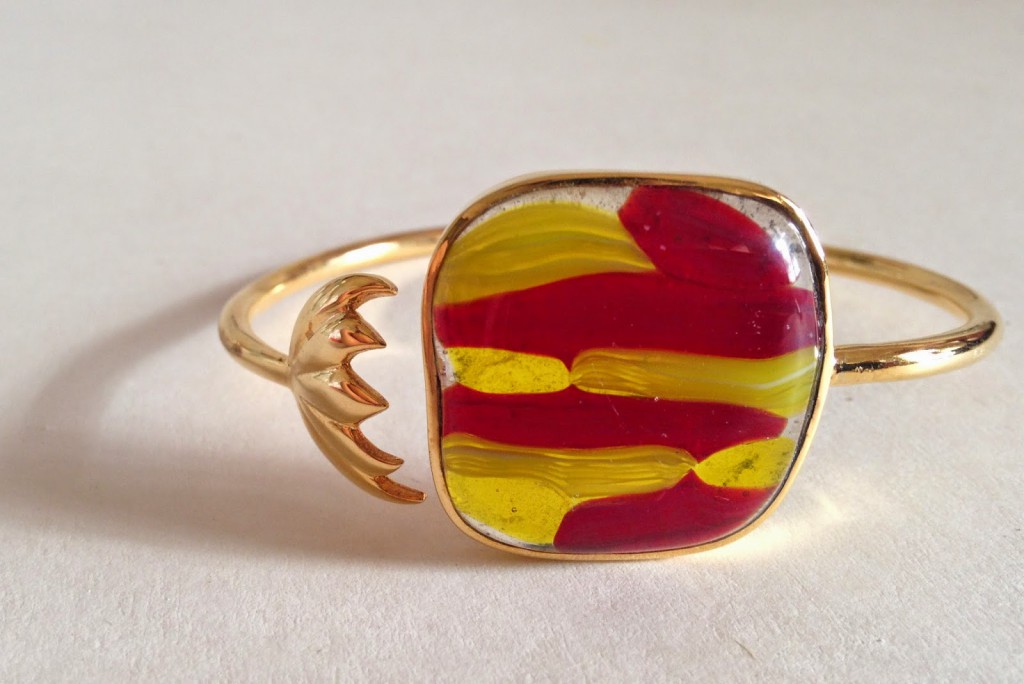 The Keybunch Ikroop, what does Bangdar Sarali mean?
Ikroop Dhillon Well, Pooja and I were room mates in hostel during out college days and have been friends for more than a decade. When we decided to start our own brand, finding the right name was a battle. Since the technique used was the ancient European glass art technique called Glass Fusion we knew it had to represent that and at the same time it had to represent the two of us. While brainstorming we went back and forth on the name and in casual banter, which involved humorous references to her Bengali heritage and to my being a Sardar, something clicked and we froze on Bangdar Sarali, which is a play on the 2 words Bengali and Sardar. (cut two words in half, and swap them to get the brand – also the perfect fusion :))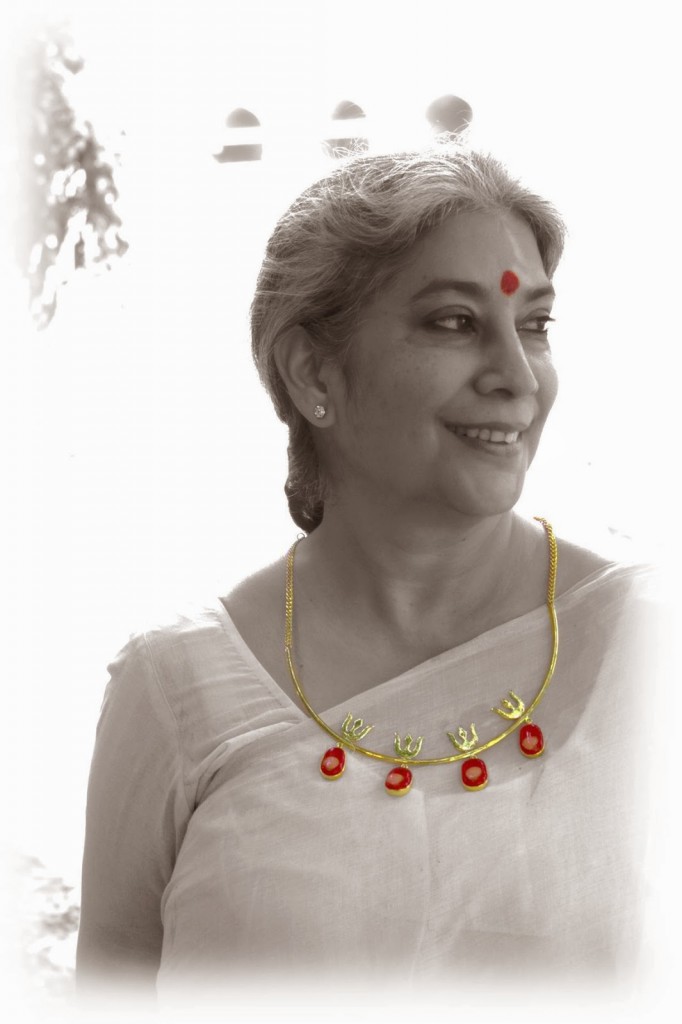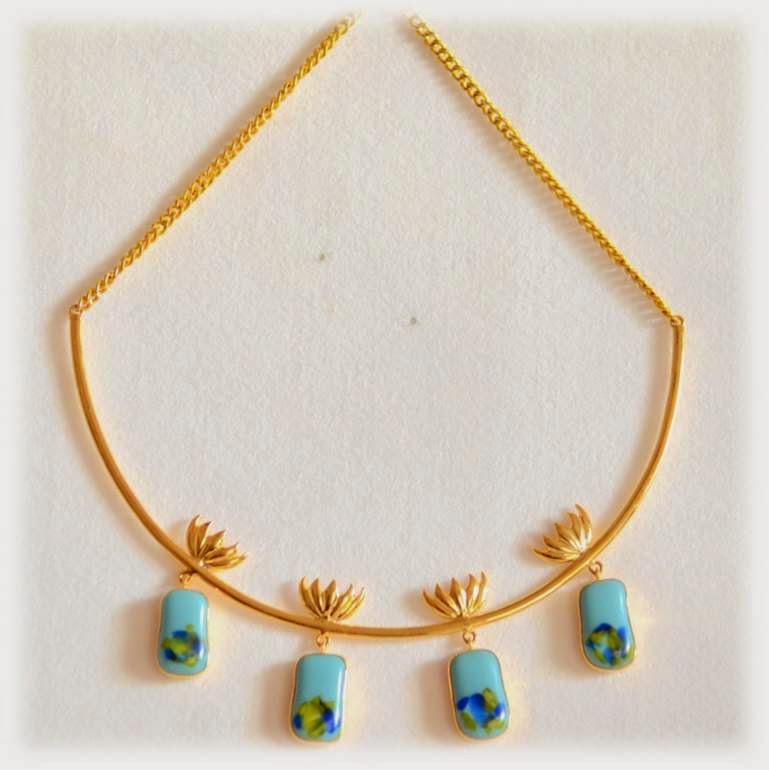 The Keybunch Wow, how cool is that! And who is the gorgeous model?
Ikroop Dhillon The model is my beautiful mother-in-law who agreed to go ahead with the shoot which was held outdoors in sweltering Delhi heat and she braved through gracefully.
The Keybunch Is this line specifically meant for the older Indian woman?
Ikroop Dhillon Not at all, the idea to use her stemmed from two thoughts-one was that with the way the fashion jewelry scene is exploding in the country, we wanted to demonstrate that unconventional jewelry does not need an unconventional look, it's something everyone, of all ages and styles can embrace and look great in. Unconventional doesn't need to break conventions; it can simply compliment it too. Secondly, we wanted to highlight the element of colour in our jewelry. Something which isn't seen too much in jewelry worn by women over 20s, in the hoard of crystals, gold, silver, it's mostly monochromes with the play of a few stones maybe. High street Jewelry which is common with young girls still does have a bit of colour play but that is not that space we operate in and we wanted to clearly communicate that.
The Keybunch Nice! Where do you retail from?
Ikroop Dhillon We are currently at Ogaan in Delhi, Nimai in Delhi and Neon in Bangalore. We are also going to retain in Goa and Mumbai by the end of next month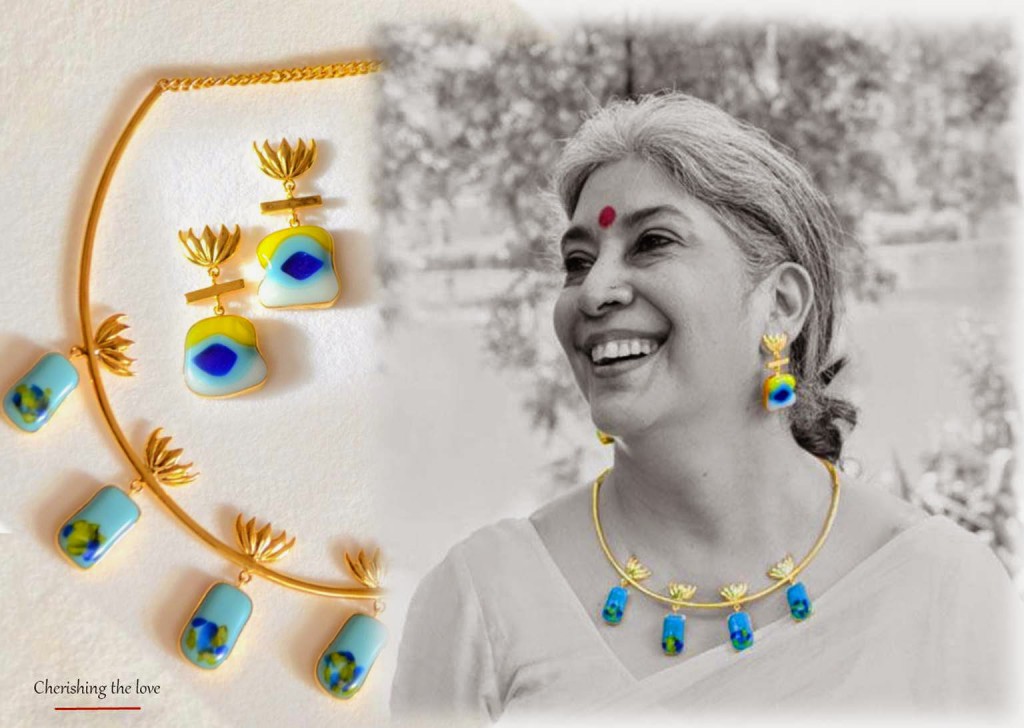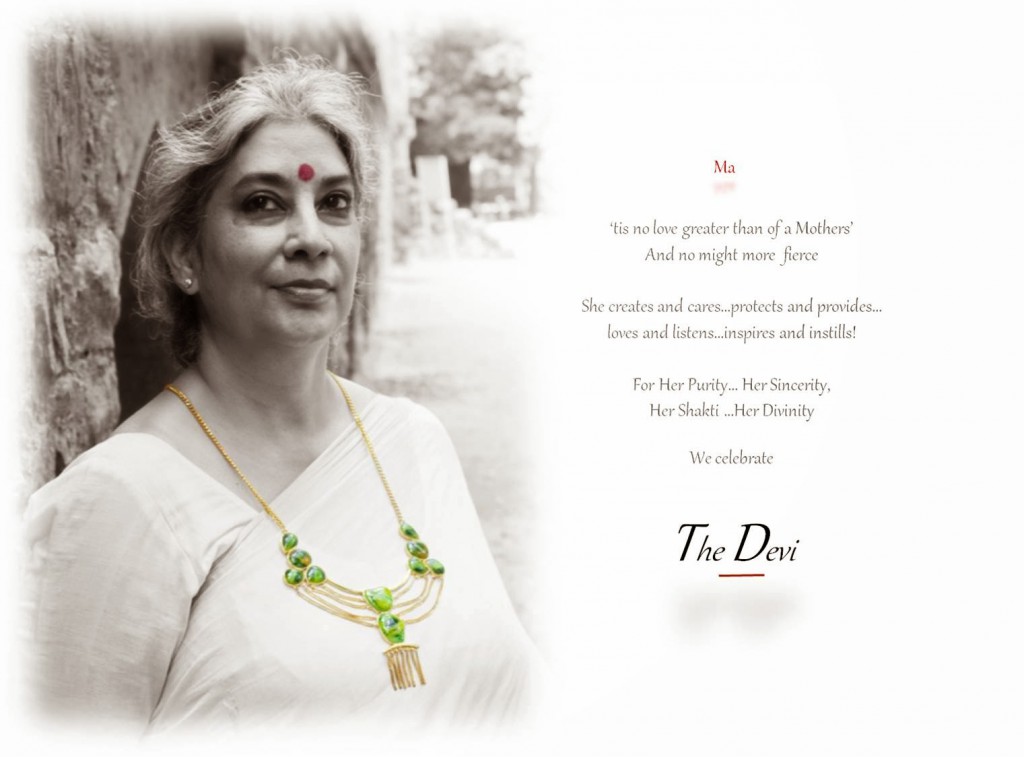 Says Ikroop,
"Each piece is hand crafted in my studio, and with the nature of the medium kicking in only at 1000 degrees, it means that no two pieces that are created can ever be identical."
THE INCEPTION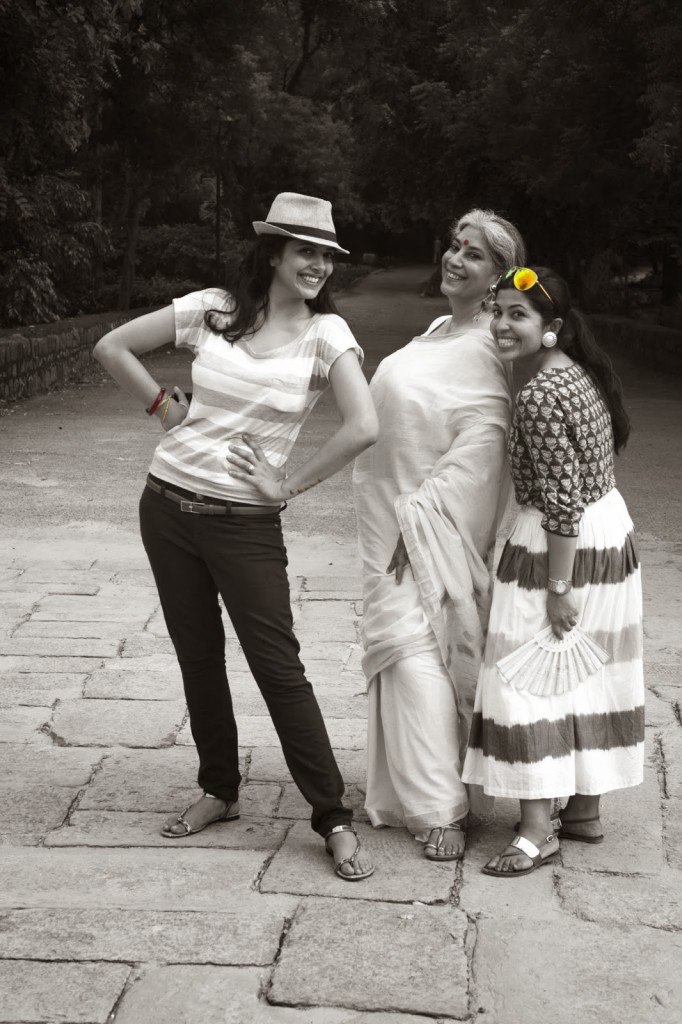 Model Gita Karwal flanked by Ikroop on
her right and Pooja on her left.
It all started with a simple conversation between two friends.
Both had quit their regular jobs to pursue new creative aspirations – one was training to become a Fused Glass Artist and the other was testing her new found skills as a Jewelry Designer.
One enjoyed the complexities of forms and the vibrancy of colors in fused glass and the other was drawn to the art deco, structural shapes, materials and metals in contemporary jewelry.
One used a fire kiln to play with glass and the other honed her skills with a pair of pliers, a box of colors and a sketchbook. Before they realized it they were channelizing their creativity together to experiment with fused glass in jewelry!
Together they embarked on a journey of creating exclusive Experimental Fused Glass Jewelry – Art that can be worn – 'Wearable Art'
Did you like these pieces? Would you wear them? Do share your thoughts in the comments box below.
Ed Note: This brand is now known as IKROOP ART GLASS jewelry.
Here is a link to an airline's TVC that also talks about "fusing" together two cultures to serve the globe better.
This post is my submission to Indiblogger's contest 'More Indian Than you Think' in association with Lufthansa.