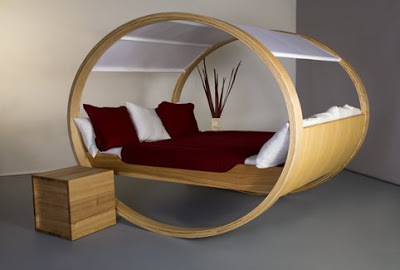 A bed that rocks you to sleep, lets you enjoy your reading or television time in the ultimate comfort and looks chic enough to make guests drool over…..How cool is that? I simply fell in love with the concept of a 3-in-1 bed, Private Cloud when I stumbled upon it on Inventor Spot.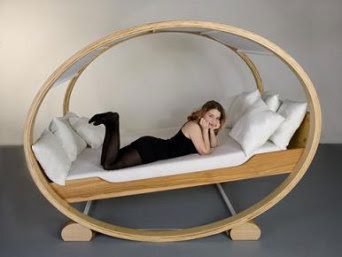 The bed by Manuel Klois is designed in such a way that it can transform itself on demand. It's flexible feet comes with an elastic band and a lock to keep it secure. So, you just tilt it enough when you want to read or watch television, unlock it when you want to use it as a rocker and lock it up for a good-night's snooze.
On the serious note, I wonder if one really has the patience to go through the entire process of locking and unlocking the bed when all you want to do is hit the pillow after a hard day's work. Your wallet gets lighter by $7,000 if you want this one.