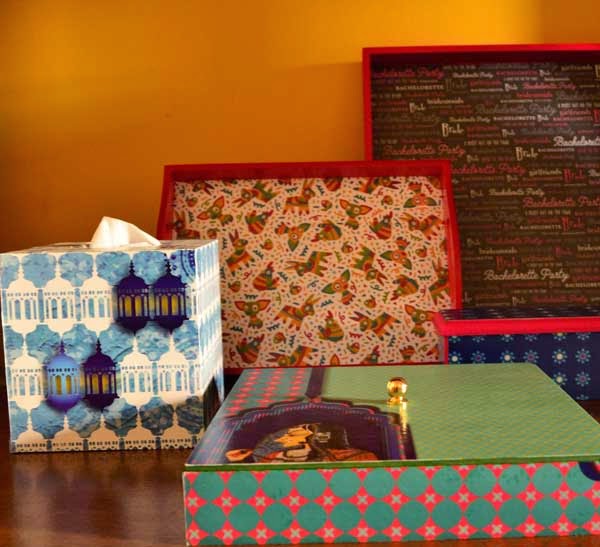 I was quite delighted when Mariam Walter emailed me last month, with pictures of some really gorgeous decoupages done by her! She is on a mission to up-cycle with the help of this beautiful art form, and she wants to share it with all of you! So here she is, with a beautiful tutorial that will give your old trays and other pieces a new lease of life!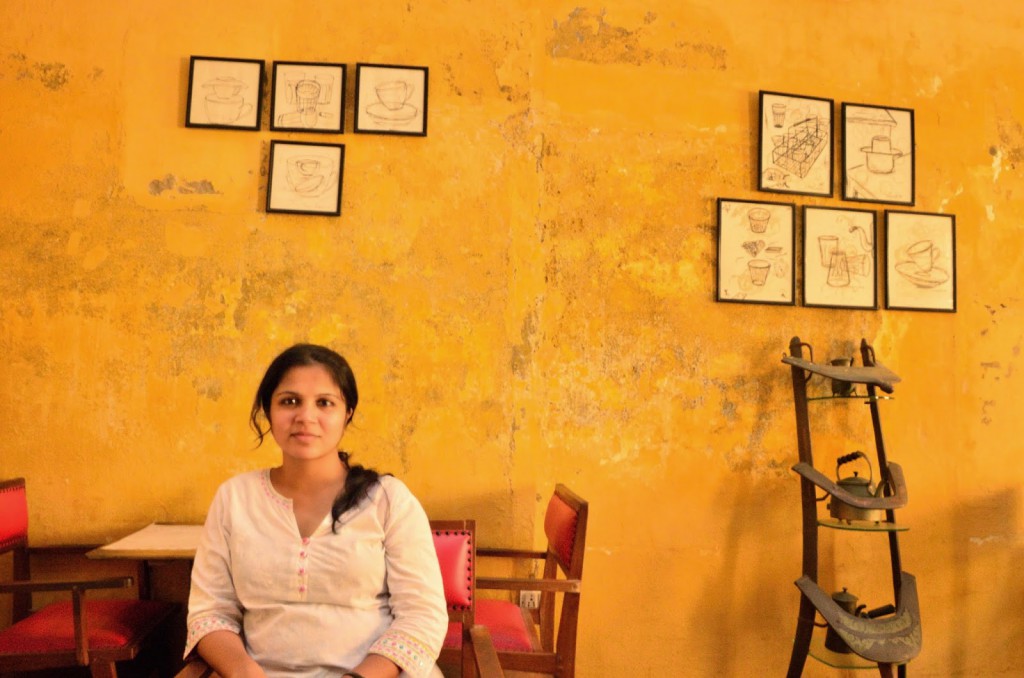 Decoupage artist Mariam Walter
Decoupage Tutorial
Items required
* Decoupage paper (you could also use photos, comic strips from newspapers, catalogs instead of decoupage paper)
* Mod Podge (a brand of modge podge or decoupaging glue available at shops such as Staples)
* Foam brush and flat brush
* MDF box (available at Craftslane) or use an old tray/ set of coasters
* sand paper *scissors/blade, *scale
* acrylic color (available at all stationery shops)
Method

If you are using something old, ensure you first sand it to a smooth finish.
Paint the box (or old tray) using the acrylic color of your choice (I have painted only the sides that will remain uncovered after decoupage). Let it dry. You could give a 2nd coat if required.
Using a scale measure the sides of the box and use those measurements to cut out pieces of decoupage paper using a blade (preferably because using scissors gives ragged edges).

I have cut out 4 pieces for the sides and 1 for the top.

Now apply Mod Podge evenly using a foam brush on the side of the box. (Keep a bowl of water and cloth handy to wash the brushes after use as Mod Podge dries off easily).

Paste the paper and smooth it out, work from the center to the sides to make sure that there a no air bubbles trapped in (use a squeegee/old credit card to push out the bubbles ). Repeat the step for all the sides. Let it dry for 15-20 min.

Use a sand paper to smooth out the edges of paper that are sticking out. Hope you are able to see the difference in the before and after pictures.


Before




After

Now apply Mod Podge on the entire box to seal it off. Let it dry. Apply more layers of Mod Podge as required. You are done!
Thank you Mariam for that wonderful tutorial! I loved the look of this box, and the colors used.
The idea is to upcycle so use this method and go crazy decoupaging whatever you want to revive! Here are some pictures of other decoupages done by Mariam.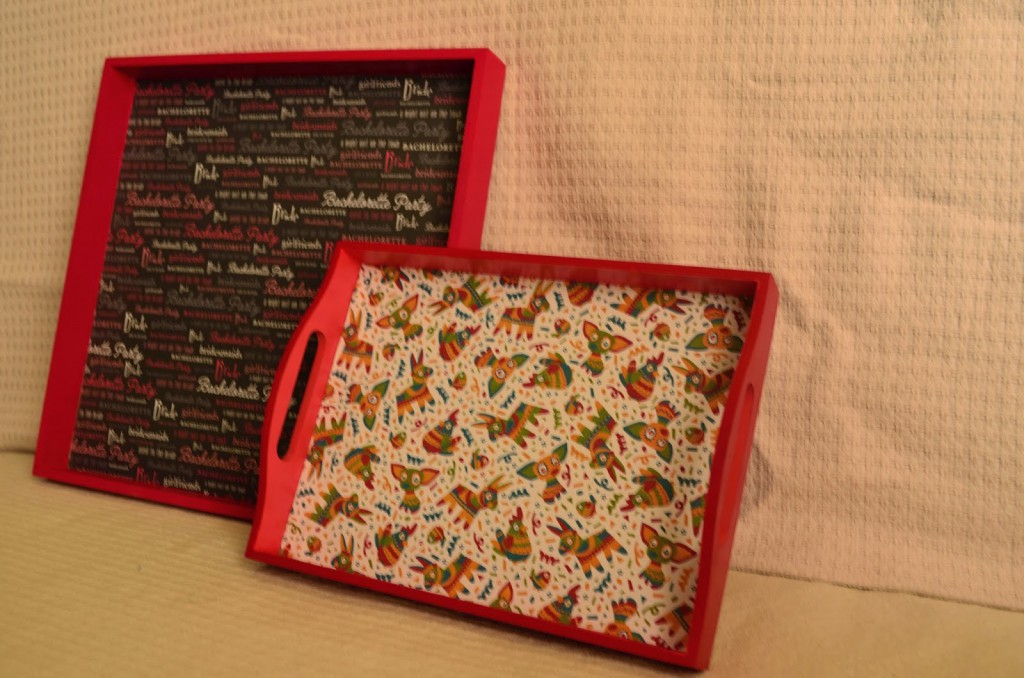 Aren't they gorgeous? Want to pursue this art and learn more from Mariam? Email me and I will put you in touch with her.
Want to see more Decoupage stories on this blog, including one on how to decoupage a tissue box? Click here.
All images on this post belong to Mariam Walter. Do not re-publish, download or copy without her permission