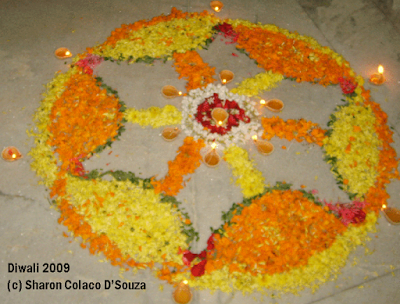 Happy Diwali to all our readers!
As promised, we are here with a fab giveaway for our dear readers to coincide with Diwali. The giveaway is a lovely set of handmade cushion covers from Kye (also see our May 2009 post on Kye here).
Like The Keybunch, Kye has completed a year too. Read on for the wonderful story of Kye as told by its founder Kalyani Ganapathy, have a look at the handmade covers they are giving away exclusively to The Keybunch viewers, and comment if you want to win them! The bottom of this post has information on what you have to do to be eligible for Kye's First Anniversary Cushion Cover Giveaway! Read on…
===================================================
This giveaway has ended. Congrats to the winner notyet100!
===================================================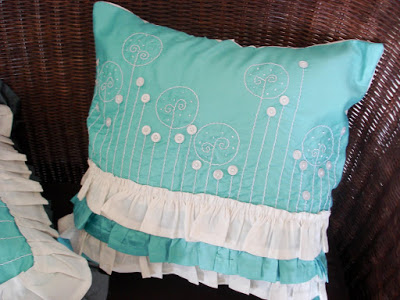 The Story of Kye
Psst… let me tell you a little secret. There is a recipe for creating a beautiful home, a lot of love and a dash of personality. That's where I draw my inspiration from. In the era of modern, touch of a button technology one often asks me if I am crazy using the methods of print making that I do. the answer is no, we have all become trend crazy addicts who have forgotten the simple essences of life. So in everyday work at Kye I pose two challenges to myself (i) redefining handmade (ii) creating an emotion within my consumers.
When I quit my job I had zero capital to invest in the business. All I did was buy a few basic things. It was amazing what I could do with a few meters of fabric, a sewing machine, skeins and a box of paint.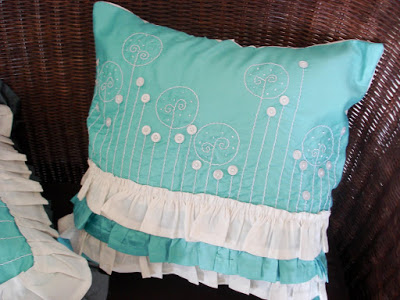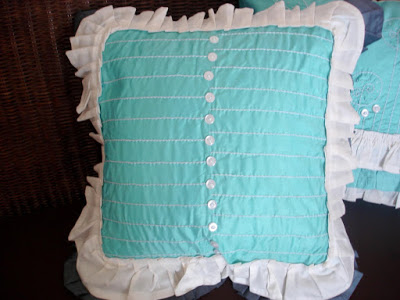 Okay, so I'll be honest my stuff was not flying off the shelves. But there were people who wrote in to me saying "I… blah blah blah". that was it. I knew that was the reaction I wanted. I made cushion cover after cushion cover, retailed on consignment at two stores, prayed that they would sell, I had no money to spend on PR. When things started selling, word spread.
Today a year later I am proud to say that my cushions sit on couches across India. I have sold wall art at the most basic prices, but to people who cherish having them on their walls. It has been a long journey, on the way i have had to earn trust, had numerous setbacks. But we still do everything by hand. (more pics of recent projects) After the success of my first venture, I hope to make 'kye' a recognized home furnishings brand, the mantra being freshness and love!
Love,
Kalyani
What you have to do to win the fab cushion covers:
Kye is all about 'hand made'. So for the contest, Kalyani wants to have The Keybunch viewers write in about their proudest hand made moments. Go ahead, we know each of you has some great stuff to share!
Make sure you leave a valid email id along with your comment.
The giveaway winner will be announced at the end of our Anniversary Celebrations.
Check out these amazing brass diyas, just so perfect for the festivities.