Last week the design community in India was treated to a lovely new online design mag Prismma. It is spear-headed by Rekha Nambiar, a well-known face in the world of Indian decor blogs. Here's an honest review 🙂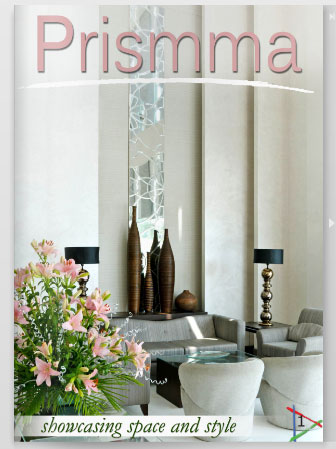 The cover page
A wonderfully put-together e-zine – As soon as I got my hands on Prismma, I abandoned all my other work and spent the next hour and a half flipping through its 240-odd pages of gorgeous pics, great content and delightfully styled interiors, artists, profiles and paintings…whew! for a new mag, this was one big-bang start! I was amazed that each issue has so many pages of great ideas, features and stories – this is a great concept!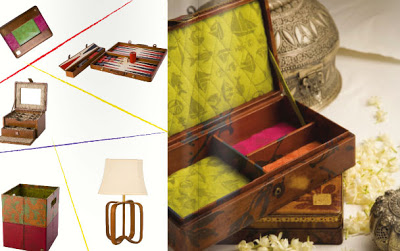 A wee disappointed with – the fact that the copy lacked polish in several places – noticeable typos, text color that didn't stand out, and the choice of font size and styles. Perhaps it's something others wouldn't mind, but because I am picky about language and text (blame it on my work as a writer/editor), it stood out like a sore thumb for me 🙁
Also, since it's an online mag, I would have loved to have a better navigation feature, perhaps a clickable Table of Contents on the left side to help me navigate through the pages better!
My first thoughts on Prismma – "Wow! This is such a cool idea, a niche segment – and they are doing almost everything right – way to go!!"
What I loved about it – The carefully chosen stories – a great mix of content ranging from home tours, to design bloggers' styling ideas, artist and designer features, new products, travel, food, entertainment and art – who wouldn't love this mag?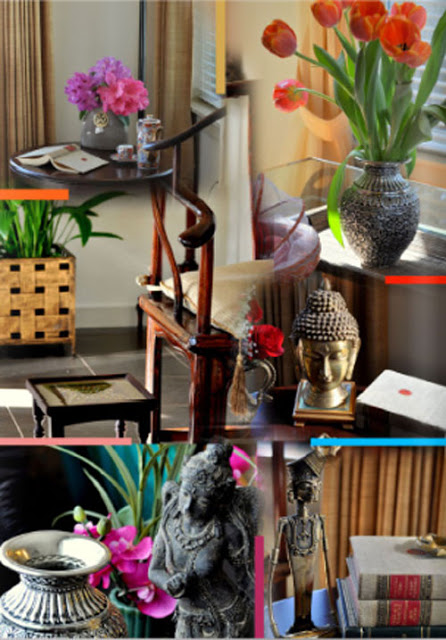 Blogger Anuradha Varma's feature on Prismma
I enjoyed reading about Bobby Aggarwal's serendipitous discovery of leather at Dharavi after which there was no looking back for him! I also enjoyed the Blogger Style Speak series, especially Anuradha's page. I have seen Anu's home in several features, but she still managed to share some unique pictures (see collage above) and a very interesting writeup 🙂
Kaveri Singh's fascinating work in "Brushstrokes of creativity', Sasi Menon's work, the story on Saundi Mitti and Sonia Sareen's breathtaking glass designs, especially her cold ceramic work' (pic below) were excellent features.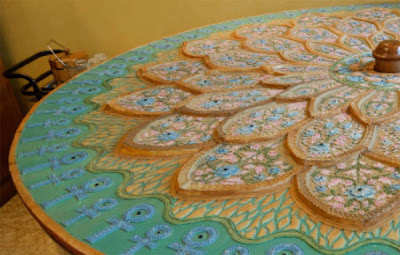 Sonia Sareen's glass wonde on Prismma
I love home tours, and when we pioneered the concept of home tours here on The Keybunch, they were well received. You can never go wrong with a home tour because it peeks into the personal spaces of people. Being design lovers, the (lurking) voyeuristic streak that we sometimes can't help but give in to 🙂 makes us lap up these personal pictures with glee! The home tours on Prismma are no less exciting. The Middya residence and the home-stay in Kerala were well- presented personal pieces and I thoroughly enjoyed them!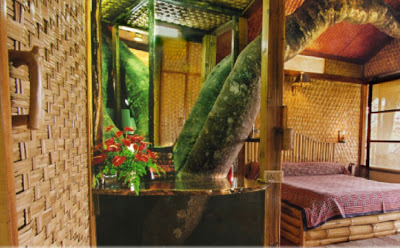 Tranquil resort in Kerala, tree house
My favorite feature(s) in this first issue – The features on Kaveri Singh, Sonia Sareen and the Middya residence.
My favorite pic on Prismma – It's difficult to choose just one, but if I had to choose – it would be this one of the Middya residence.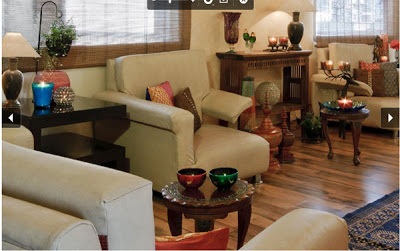 Home tour of the Middya residence
If I were to suggest one new feature to Prismma, guess what it would be? I think the synergistic team especially with the lovely styling skills of Purva Kaushal and excellent photographic skills of Ravi Dhingra can do so much more! I mean just look at what they have brought out – and this must be just a glimpse of their unleashed potential!! Check them out here…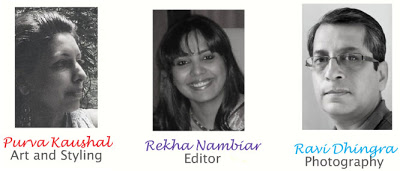 So guys, what I would really love to see in the forthcoming issues is more styling ideas from your team!
The Keybunch Verdict:
(4/5)
To see Prismma mag's first issue visit their website – http://www.prismmamagazine.com/
All images from Prismma magazine.