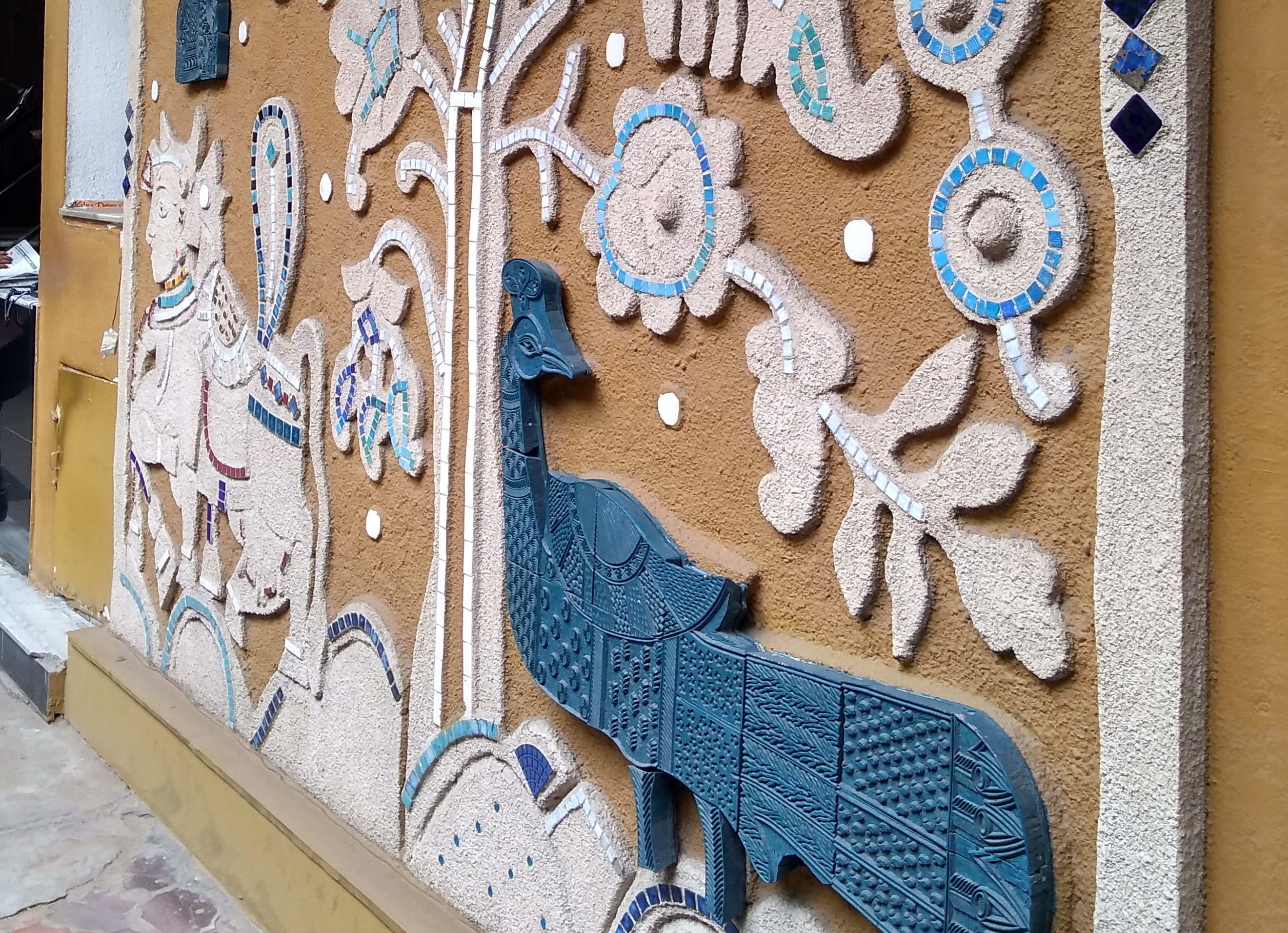 Decorating can be fun, but when you are personally hand-picking accessories and fabric, not to mention door latches, accessories, tiles, corner shelves, privacy screens; and you have only one day to do it, you just might have painted yourself into a very sticky corner. I almost did just that, as on a recent trip to Chennai, I was sourcing products to style not one but two homes simultaneously. I was wondering how to get from points A and C, back to B and then to point F (20 km away), from where I had to get back to B, then make a fresh visit to point E. I was just about to hire a cab for the full day, and was mentally cringing at the dent in my pocket that was sure to make.
However, I first took an Ola auto to my site as I had to meet the carpenter there, and decided to check out the best options once there. When I was booking my auto ride, the Ola app on my mobile prompted me to book a rental, and when I read more, I found out that we can now book cabs of our choice at amazing flexible hourly packages whenever/wherever we want. Packages start from 1hr onwards, and they are available at a very reasonable fee. It sounded too good to be true. I estimated my work to take around 6 hours, and this seemed a better option than booking a regular cab for 8 hours. Besides, since I had not booked in advance, the regular cab guys wanted me to take the car "now Madam" as they had customers who had booked the same cab for early afternoon. Deciding I didn't want to be rushed through my chores, I opted to give #OlaRentals a try; I made the booking, and waited apprehensively for the car to turn up.
It rolled in to the parking area near our site a good 10 minutes before time, and while I gave some last minute instructions to our site supervisor, I saw the driver Mr Abdul Rasheed K patiently waiting. He was also quick to jump out and open the door for me when I decided to step in. Now, this was good chauffeur service, and even though I told Rasheed that I didn't want him to open my door for me, I was secretly quite amused at the VIP treatment.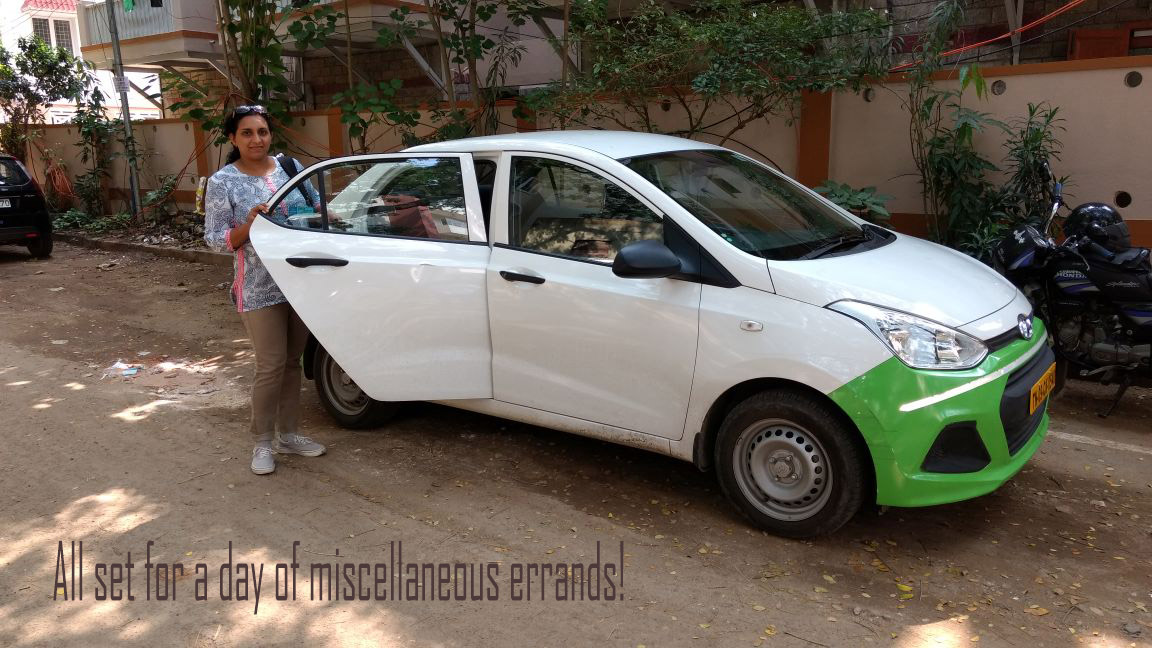 I was pleasantly surprised to step in to a clean, air-freshened car with plush seats and free access to their Prime Play. I didn't waste a moment tuning in to my favourite 90's songs, and my colleague and I had an eventful ride enjoying songs that we grew up listening to. So thankful for this little feature 🙂
I explained to Rasheed that I was fairly new to the city, and while I knew what was available where, he would have to help me figure out the route. He agreed and I handed over my list of places to him. He had soon worked it all out and looked to us for approval, but my colleague told him that we would just let him take over, as long as he could cover all the destinations on that list in 6-8 hours. With a smile, he agreed and we were off!

KalpaDruma (thanks to the recommendations on my decor group Decor Drama) on Cathedral road was our first stop. I was specifically looking for blue pottery plates from Neerja and since they didn't have it, I quickly walked out, only to be floored by the amazing art work on the side facade and to the back of the store. I had to tear myself away and remind myself that I had work to finish. I had a good look at the various fabric and drapery stores closeby, but since both my projects were budget decorating projects, I decided to give them a skip.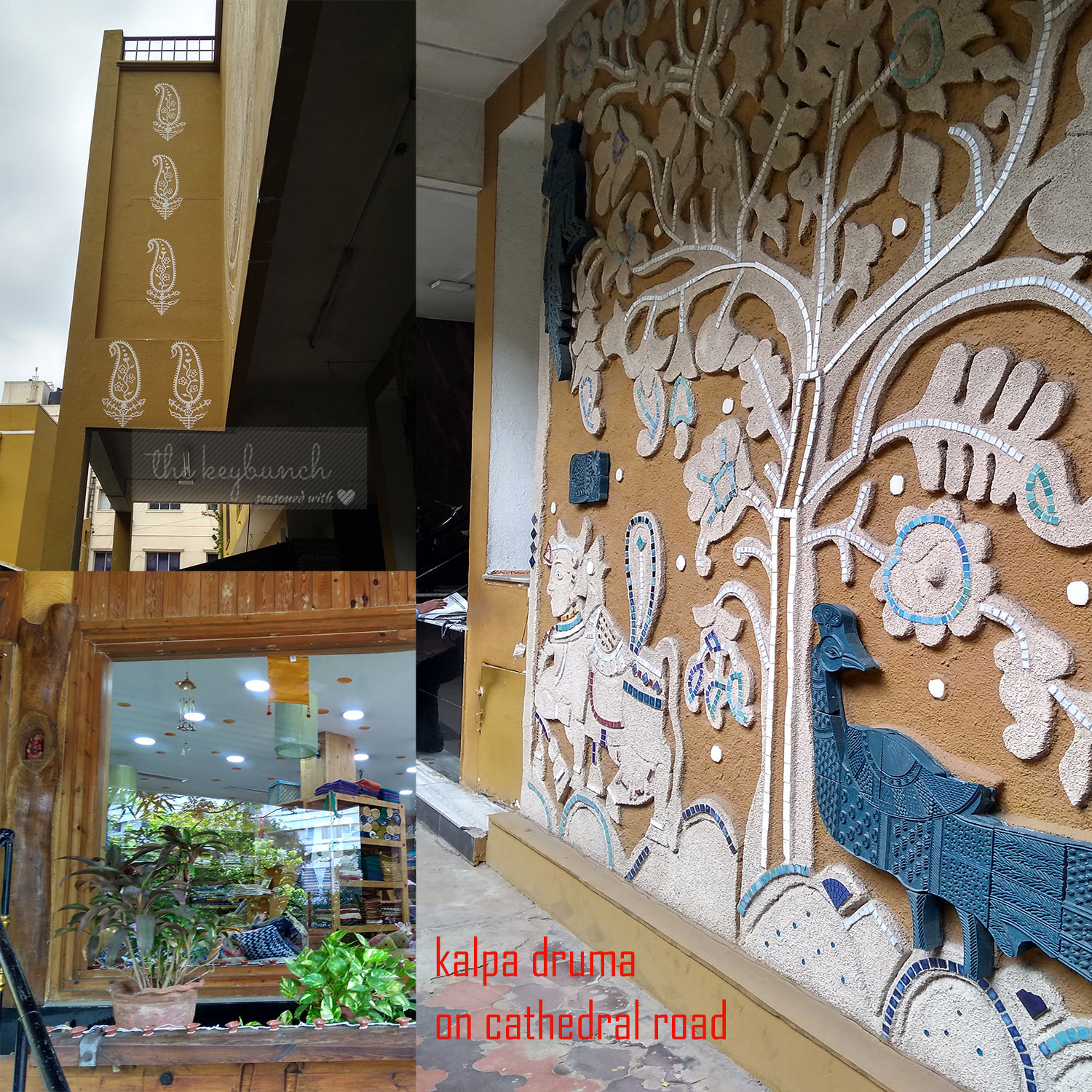 Rasheed was very helpful when I told him that these shops were expensive, and I wanted to make my purchases at Pondy Bazaar (also on my list). At Pondy Bazaar, he wasted no time in parking close to the famous A2B and pointed out a few fabric stores. In half an hour I had chosen various fabrics for both projects. I spotted two stores across the road that seemed like good stops for curtain rods and cushions, and sure enough, they were. I opted to go with Haryana Handlooms, even though Babu the chief sales guy confused us no end with his long explanation of 'pair cushions' and 'single cushions', we survived! A big thank you to Rahul, the store owner who went out of his way to ensure that we got the best possible service! That was two big items off our list – curtain rods and fabrics, including orders placed, appointments for site measurements made, and fabrics chosen and handed over for sofa seat cushions!
We informed Rasheed that we were done, and since we were ahead of schedule, we asked him to join us at A2B for a quick snack. He refused saying he had only just had his lunch and when we decided not to go, he urged us to go and eat! We reluctantly left him, and tried a number of things on the menu… nom nom! 🙂 When we guiltily traipsed back to the car and told him that he should have accompanied us, and we could still wait if he wanted to go get something, he assured us that he was not hungry.
The rest of the trip passed by quickly with Rasheed using his presence of mind and deviating if required in order to get us where we wanted to go as quickly as possible. So we managed to even drive over to Cholamandalam Artists village and spend a good half hour being amazed at the sprawling campus and the beautiful art, driving past Marina Beach with a drive-by salut to Amma, explore the maze of Parry's corner where I checked off another big chunk of purchases from my list.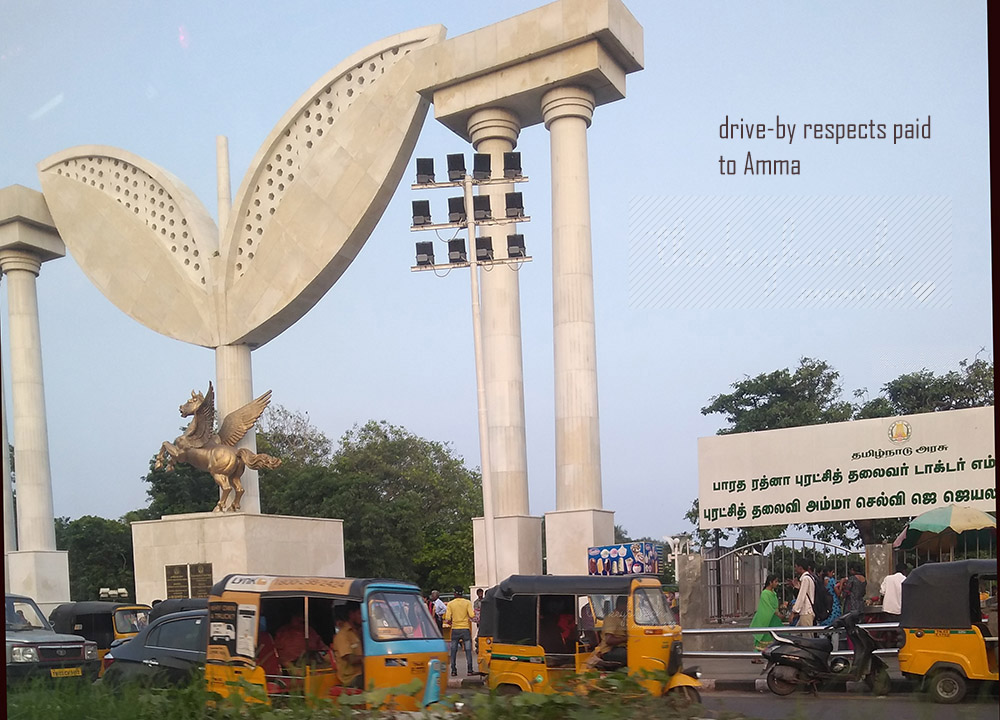 If you have some time do check out this video of these children playing with the cutest little pups at Cholamandalam artist's village.
And then, there's this one decor store that I want to dwell on a bit more. Sreya's on Bazullah Street was a serendipitous find when we stopped for a quick cappucino at Cafe Coffee Day. I had seen this store from the outside many times, and wasn't sure what was sold there. I casually mentioned to Rasheed that I wouldn't mind stopping there if we we passed by Bazullah street. Imagine my delight when the store turned out to be a treasure house of beautiful stuff, antiques, original paintings and more! Here too I managed to purchase something for a client, and I was tempted to indulge in this gorgeous painting for my own home. But practicality prevailed as buying anything meant having to lug it around three cities and that many flights plus an arduous bus trip.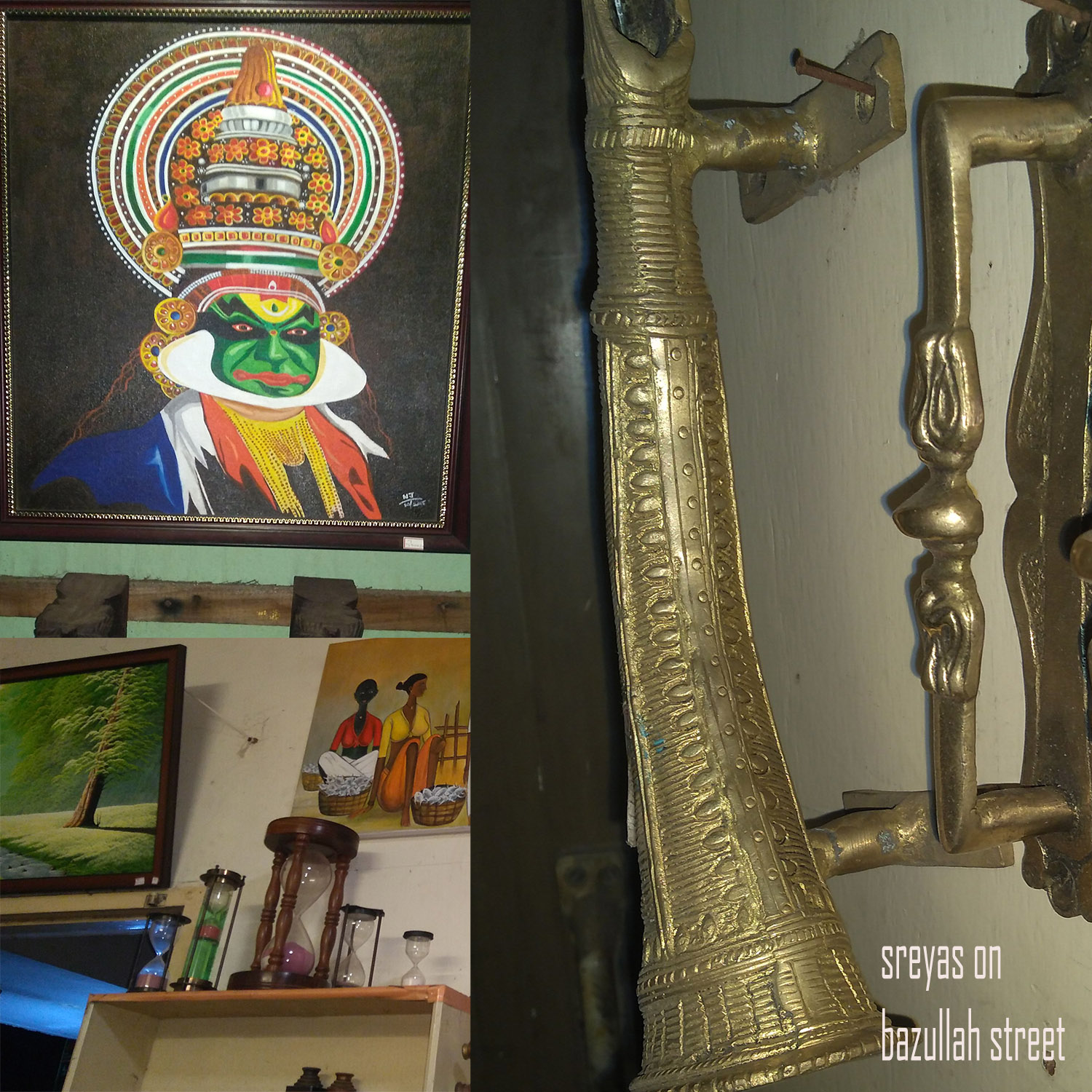 Our last work stop was the street with lighting stores off Whites Road, where we evaluated some economical options for one of our clients. The day was drawing to a close, and with our work all done, we asked Rasheed to drop us off at Thambi Vilas, where even though I have no Tamil connection, I was hit by a wave of nostalgia when the goli soda bottles landed on our table, for it was a part of my childhood in Mangalore too. So also the bhend sweet, which was quaintly sold from an old-world sweetmeat 'shop' within Thambi vilas 🙂 I carried a few home and enjoyed watching my parents and aunts relive their childhoods too!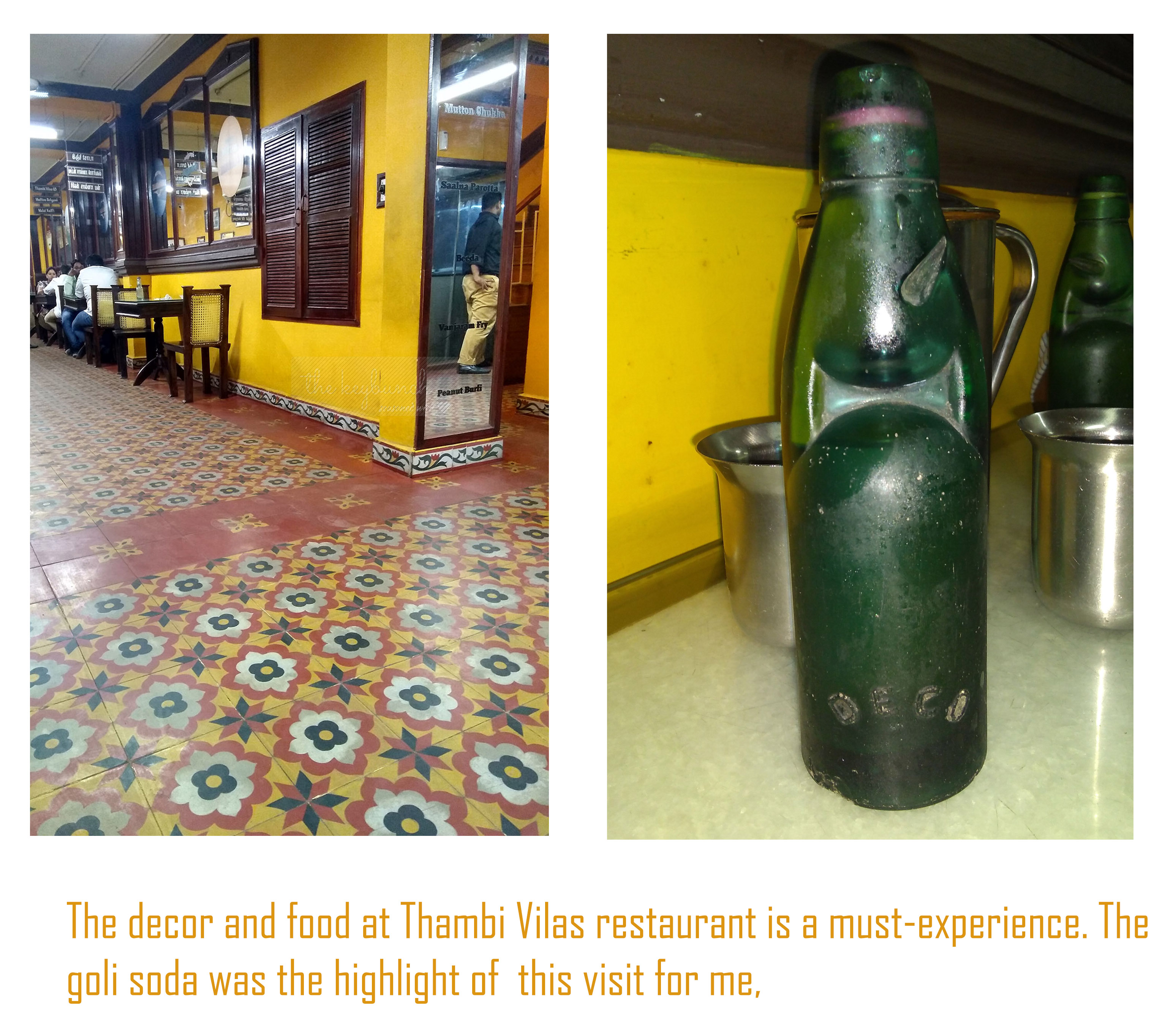 All in all, I was giddily happy with the way the day turned out, and I know it was largely due to the fact that I got the best car to travel thanks to OLA Rentals. And Rasheed, a big thumbs up to you too. Since Decor Drama is signing on projects in several Indian cities, I am glad that I can use OlaRentals in those cities too!