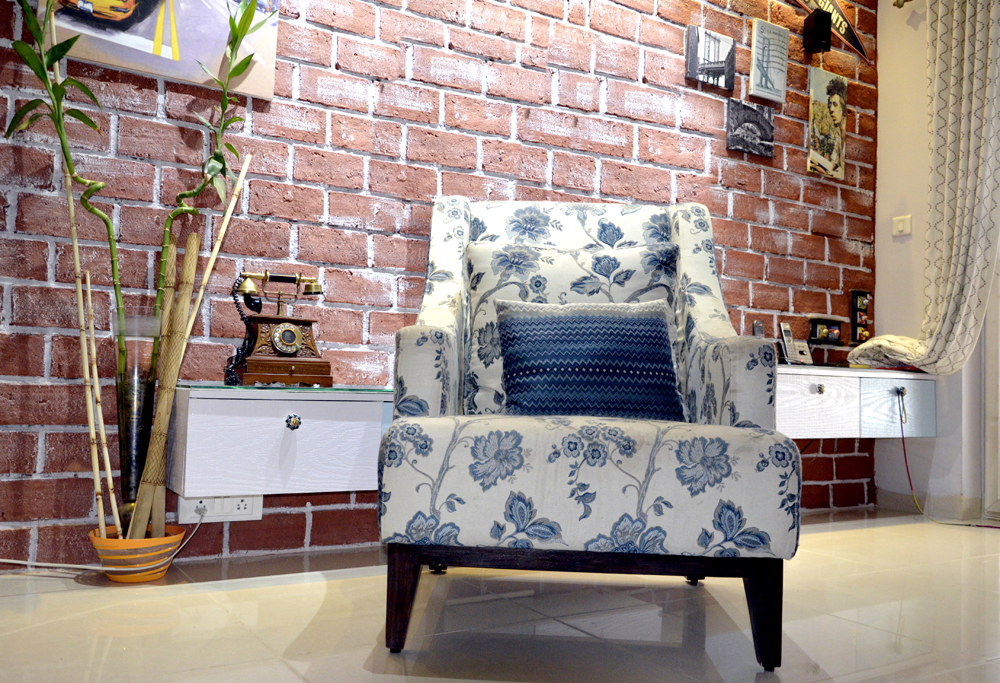 The Pink Chair is where you must go if you want an accent chair, or a unique, custom-upholstered one. This is a part interview, part feature; and you can feast your eyes on the chairs designed and made by Komal Sandhu while you read!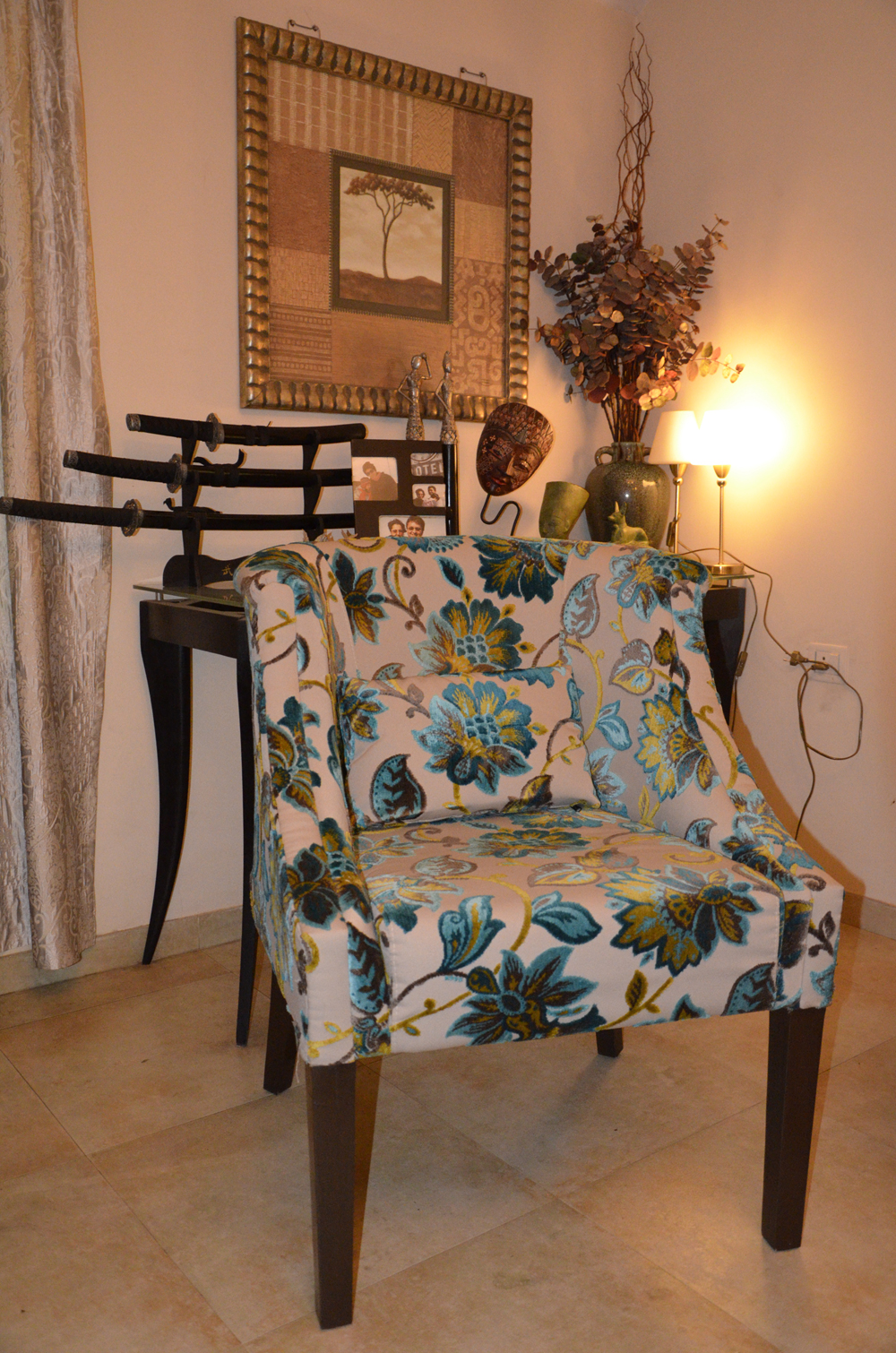 The Pink Chair is not just about getting a unique chair, though. Owner and designer Komal Sandhu has an eye for style, detail and colours. She mixes and matches designs, colours and styles, and because she is a perfectionist too, each chair is a work of art.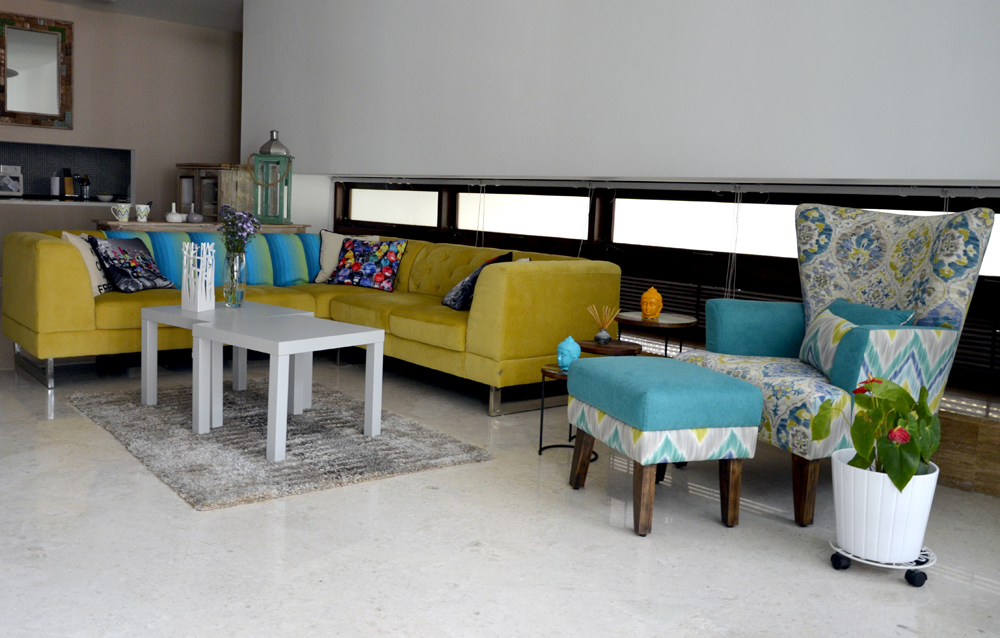 Komal is very particular about aesthetics and proportions. She added, "Textures and layering different patterns on different shapes inspire me. Contrasts of timeless and modern style and how you mix them with an eye for detail is what my furniture stands for!
What got you into decorating, Komal?
Sharon, actually, it was my own living room decor that was the catalyst. I began with a yellow and grey theme. A pretty mid-century patterned pink chair on one of the home decor sites caught my attention. When I got something similar done for my house I upholstered it in a dramatic retro yellow and black polka print (Ashley) to go along with the grey sofas, I knew it was the start of a business idea. From then onward I told everyone, think colour schemes, prints, accents, and break the colour barrier of browns and beiges.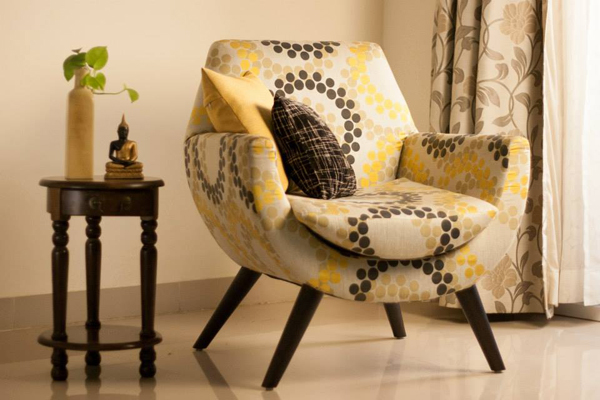 I wanted to work with accent furniture from then on. Exotic fabrics were already pushing me to think to start on my own.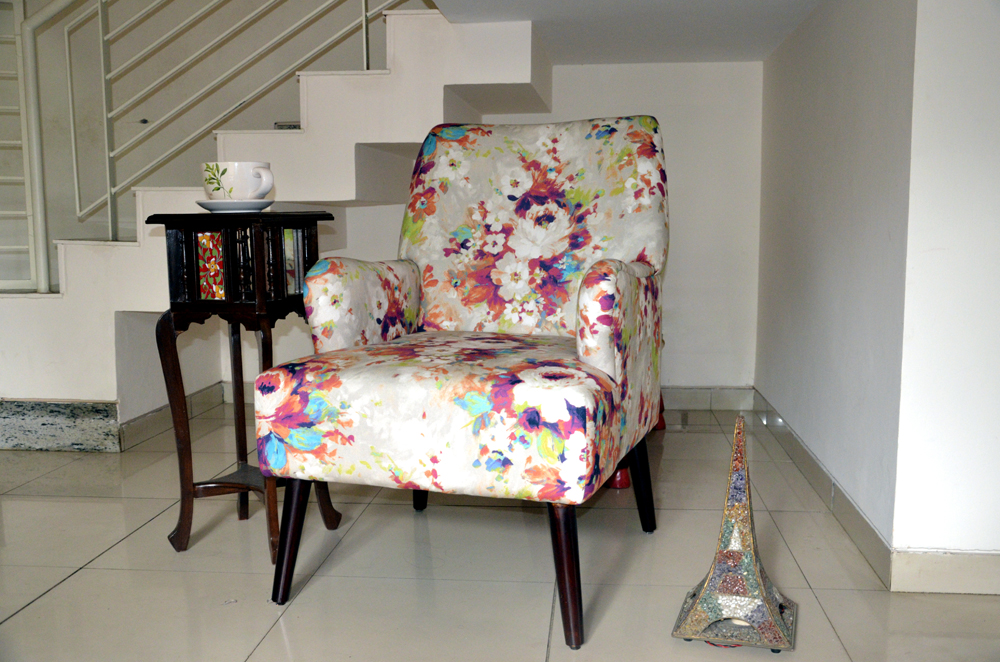 And you thought the market was good as well?
I knew back in Bangalore even in the high street showrooms I wouldn't find what my eyes would feast on and no single form of sofa and chair interested me. The traditional Queen Anne chair (the Chester Chair on my site) was made for our bar room in the house and they came out well and after doing this small project for my house I knew I had to start this for other people and get a fashion angle into furniture and make it aspirational for the discerning crowd. I knew custom made was the only way out to suit one's sense and sensibilities. I love all colors!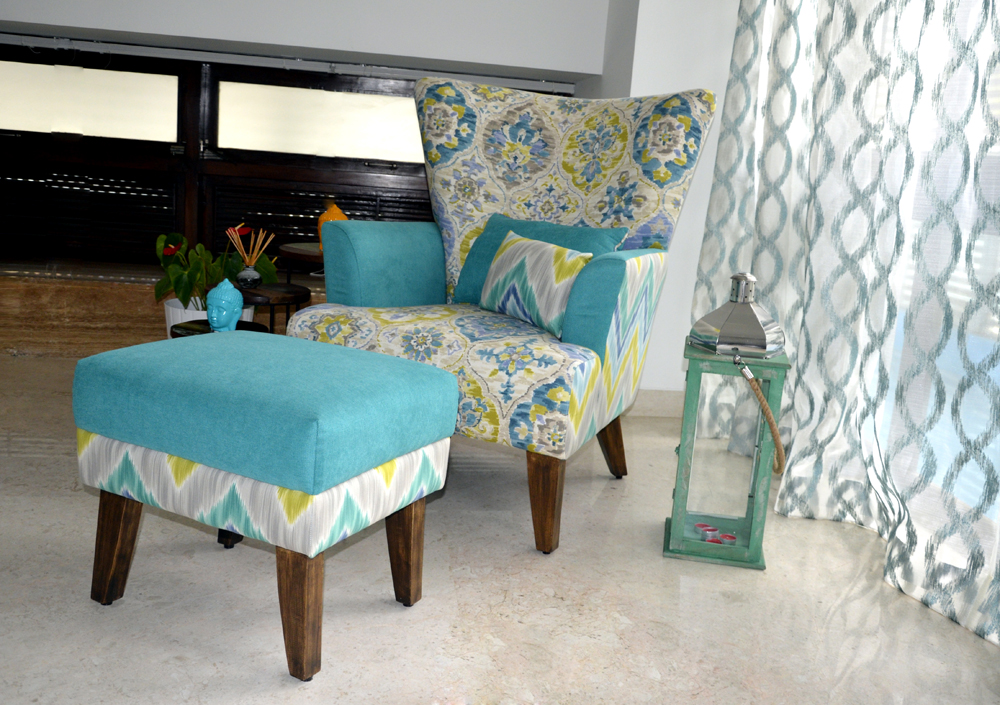 Where did your love for chairs begin?
I had worked as a consultant in Hunter Furniture, when me and my husband took a lifestyle break for a year and had moved to New Zealand. It was there, that I loved and admired the elegant aubergines and the pretty mint leather sofas and chaises while I consulted clients over a cup of coffee on designer accent chairs.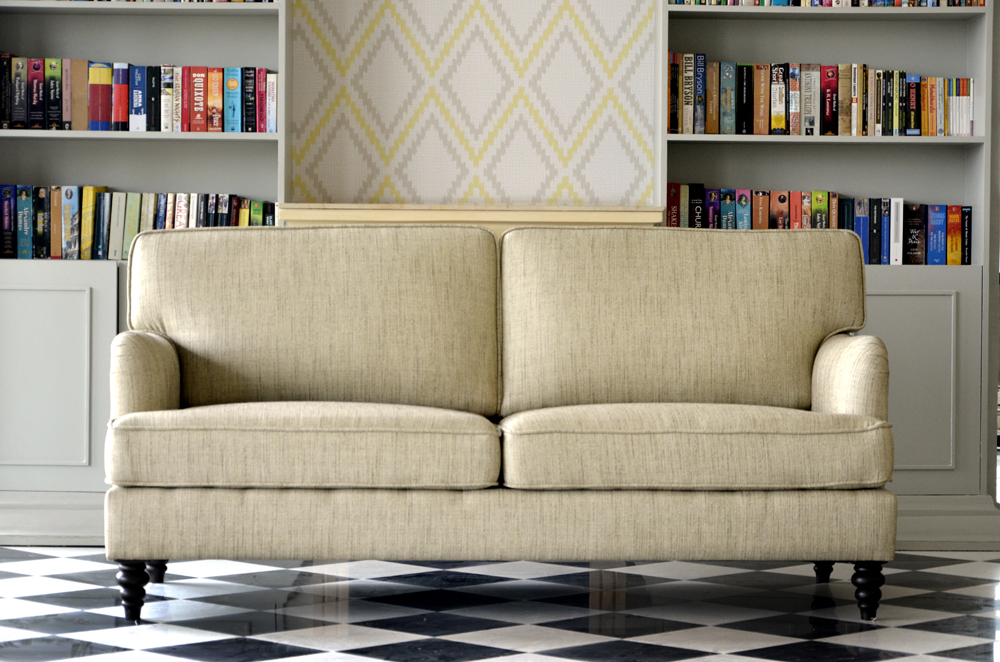 Indeed, Komal's chairs are very versatile. She has a range of chair models, and you can choose the style that suits your decor the best. She will then work with you on choosing the fabric. To see the chair styles visit her facebook page, and navigate to the photo albums.