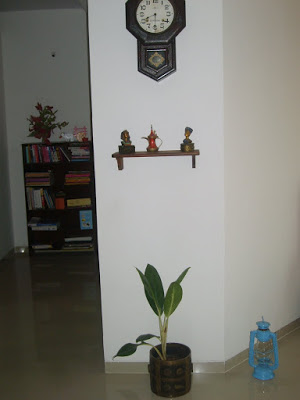 My new home is slowly taking shape, but with both budgetary and time constraints, things are moving at a snail's space. And oh! there are expanses of white spaces because it's a new construction and we would rather wait a couple of years before painting the walls in more interesting hues 🙂
So I had been mulling over painting a wall border design to remove the monotony, until I saw this lovely wall with a ceiling tile design at a new found friend's store Ra Lifestyles. It's such a simple thing to do, yet it looks so pretty, and really adds warmth to your rooms. Perfect for a weekend project!
Have a look.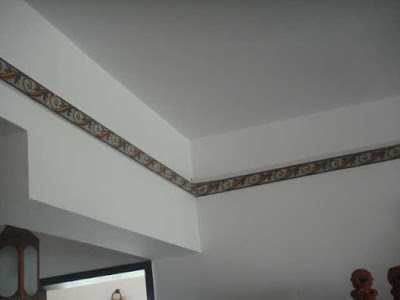 Here's another view.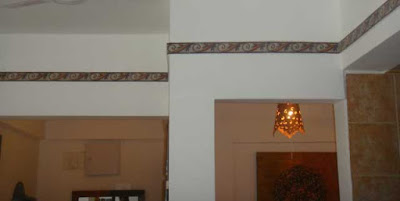 When I visited his store, the tiles immediately caught my fancy. I have seen loads of tiling in interiors, and this is the first time I have seen them on the higher part of the wall. They are usually lower down where the furniture is arranged.
This inspired me, and I am thinking it would look good along the top of this wall in my new home.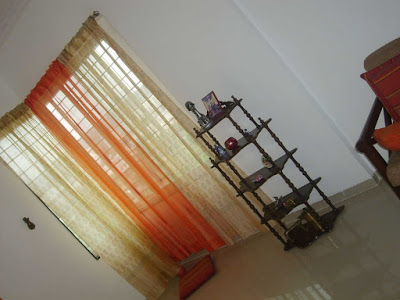 I am linking up with The Inspired Room and Simply Stacie for a Friday inspiration blog party!