Today, we will hop over to my ex-colleague Pallavi Rao's home, which is dressed up in Holiday finery. You will love the little DIYs and personal touches that she has incorporated into her decor. Pallavi is a lovely hostess, so grab a mug of your favorite winter drink, and relax while she takes you on a virtual tour around her home! Over to Pallavi! 🙂
Christmas is within pudding-sniffing distance, work is in low gear and that means it's time to bring out the tree! We spent last weekend at home, on that favorite annual ritual of ours…unpacking the ornaments, pulling out tinsel and bringing some Christmas cheer home.
I love candles, so I ordered some 6" red pillar candles off Amazon from Tvish Candles. The tea lights I got on Bigbasket.com are apple-cinnamon scented – always reminds me of Christmas. Tumble a few ornaments around them in a glass bowl or plate to make a little theme corner or table centerpiece.
Get a nativity scene together. I find the best ones can be found near any of the larger churches in the neighborhood (and not the department store!). It is also where I snag little knick-knacks like snow globes or ornaments to give away. We got real hay from our veggie vendor, but shred some brown kite paper for a similar effect.
Nothing says Christmas like a tree laden with baubles and a stash of presents waiting to be opened. Landmark has some lovely Christmas gift labels which we used for our presents.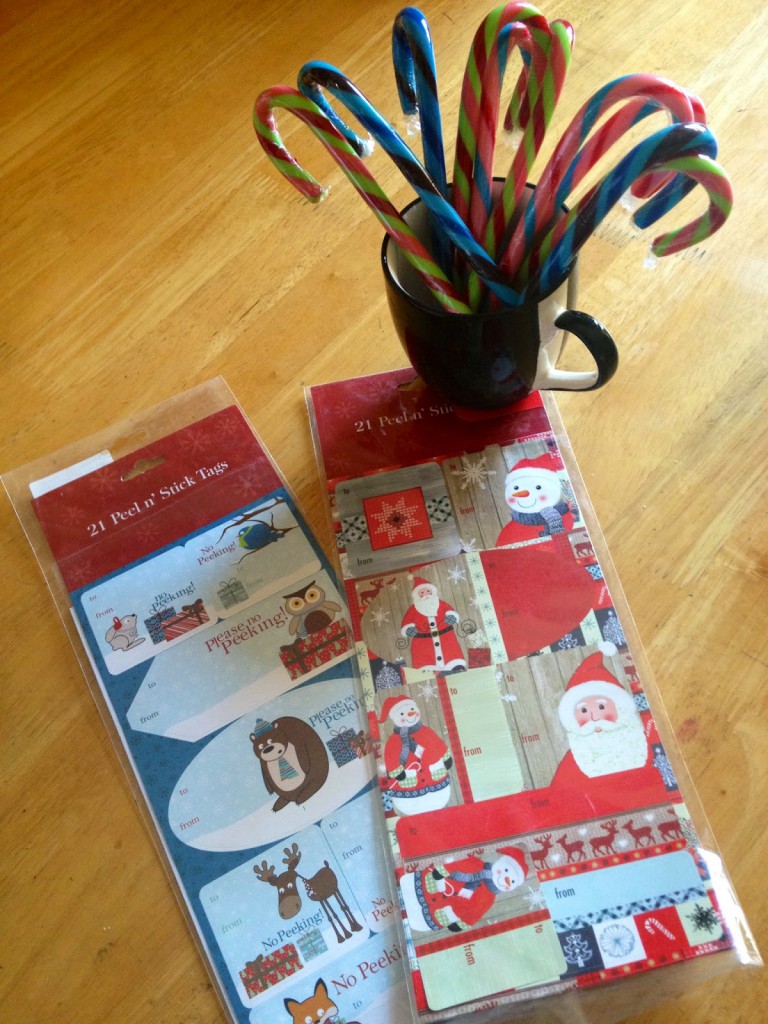 I have a lot of fun with Christmas themed quotes and rhymes which I slip into photo frames.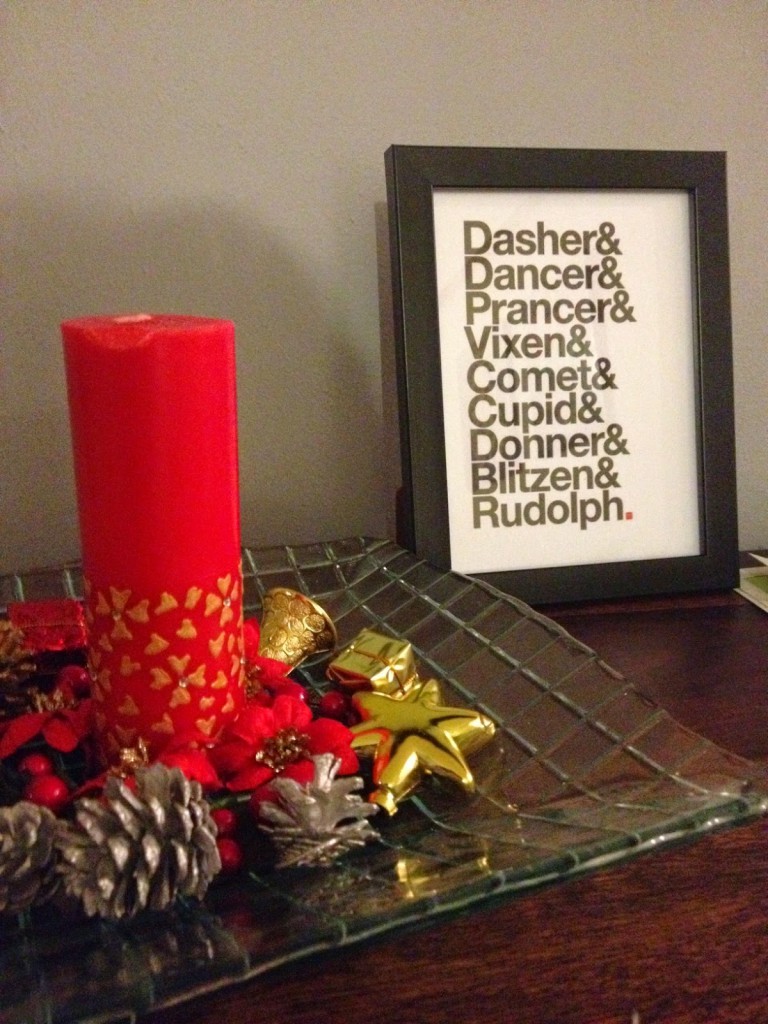 Having indulged the giant kid in me, I felt my little one needed her space to experiment too. She strung ornaments and lights on her room door and curtain rail and put cups full of spare ornaments to play with at her table.
She's big on Dr Seuss these days, so we hung some glittery Cat in the Hat paper ornaments up between lights.
My bookworm loves this advent calendar based on Eric Carle's Dream Snow (had to bring it in from Amazon UK). But next year, I plan to make my own using designs like this brown and red envelope Advent calendar or these.
Now all that's left to do is bake that Christmas cake and weigh the table down with an abundance of warming food to welcome home family and friends. Merry Christmas everyone!
Thank you Pallavi. We love the effort you and your little one have put into your Christmas decor. It was a pleasure having you over!
Pallavi has very generously offered to share her printable quote files. So if you would like them, leave a comment and we can send them over to you.