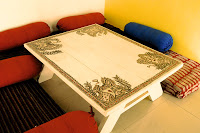 Ahmedabad-based Craft Canvas is giving us all a chance to bring expert artisans into our homes and do up a wall or two with their artwork. How cool! Nisha Vikram who founded CC tells me that she works with local architects who outsource the craft part of their work to her. She says, "Our first 2 projects have involved using Madhubani on the walls- one a farmhouse and the other is a very modern home. The artists' work fits in beautifully with the rest of the modern decor, giving us hope that people are opening their doors to craft and it is not a lost cause anymore."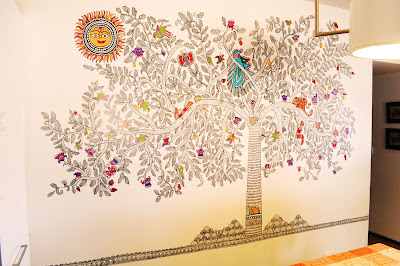 The Nehal residence in Surat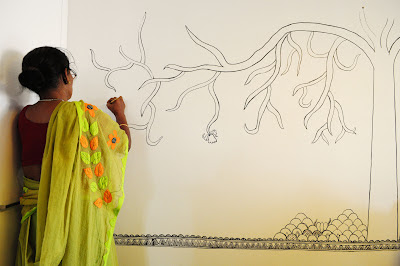 A close-up of the artist Shanti Devi and her work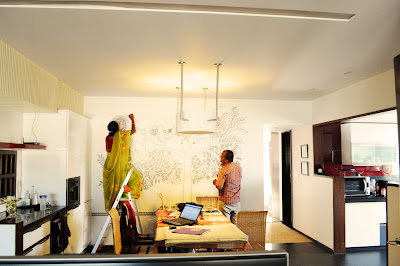 Work in progress at the Nehal residence
Nisha says, "We used black and white for the most part and added some colours that matched the upholstery. This makes it seamless across the whole living and dining area".
Sandesh Farms, Ahmedabad
The above work was done at a farmhouse in Ahmedabad. The work here is very
different and highly intricate to suit the client's brief. The wall was painted by Smt.
Shanti Devi and Vijay Jha (in the picture), both artists from Madhubani in Bihar.
Here are some more images of their custom work.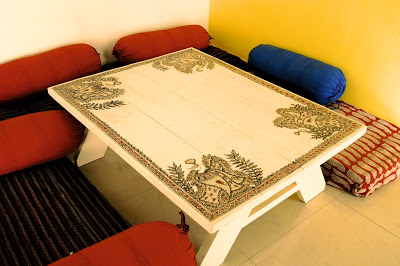 A table with Madhubani work done
by artist Naveen Kumar Jha.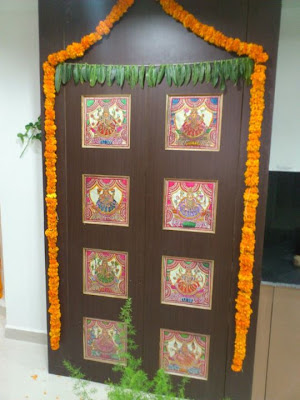 Charmakari (Ashtalakshmi door)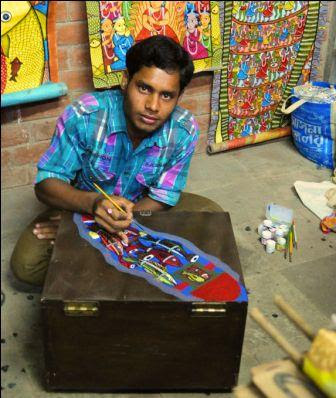 West Bengal Patachitra on a chest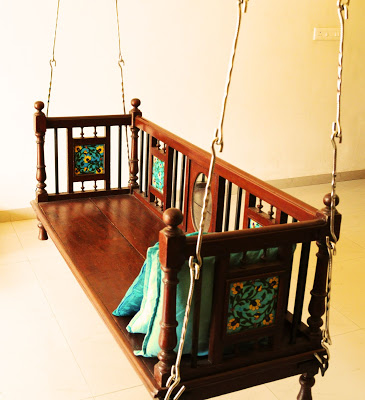 A Bhavnagari joola restoration project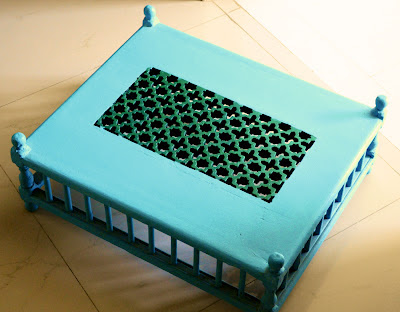 A centre table made from a restored cradle
Craft Canvas also retails items like cushion covers, and painted tissue boxes on Shopo.
Find out more here.