This combination has been on my mind a lot lately, but what triggered this post was a pic of singer Remo Fernandes' son's wedding. The backdrop in pink, orange and assorted ethnic colors was so arresting, that it re-ignited my color crush, and I immediately dug into my pink-orange folder to share these images that I hope will inspire your decor!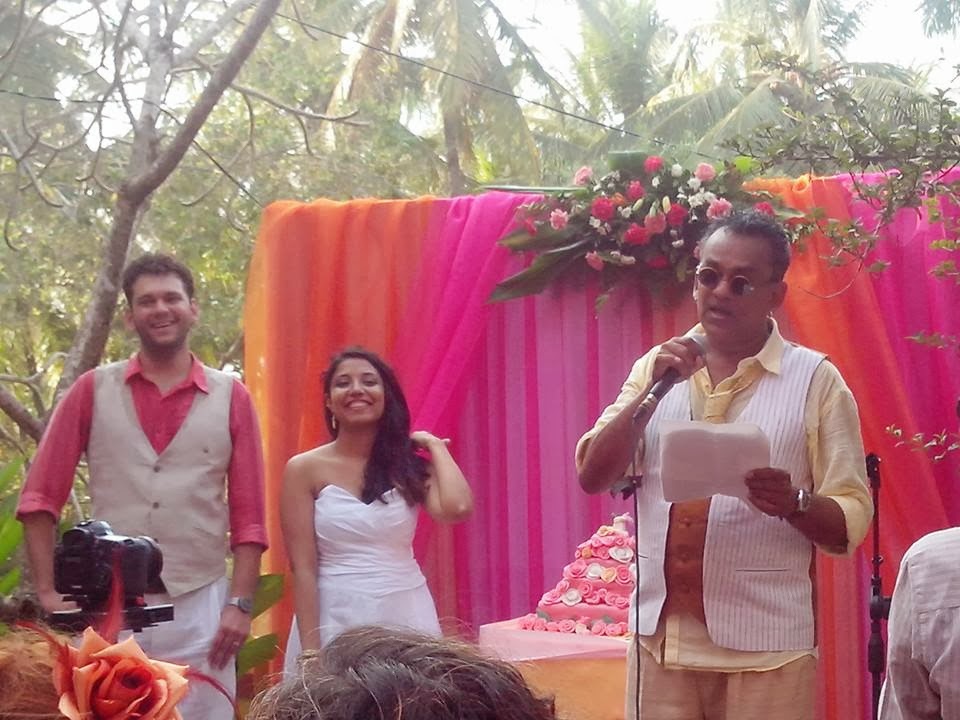 Orange-pink backdrop at Noah and Minu Fernandes' wedding.
The pink-orange combination was the bride's idea!
Pic courtesy: Remo Fernandes who we specially thank for
permission to use the pic on The Keybunch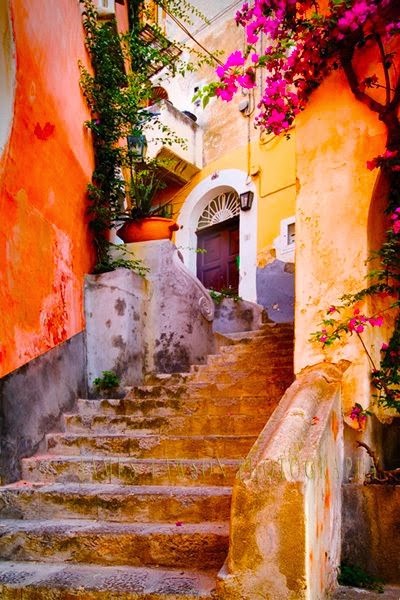 How pretty is this pic? Orange paint and
bright pink bougainvillea! Pinterest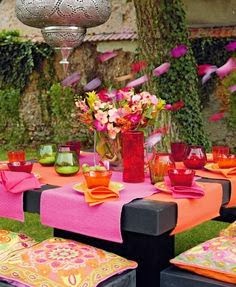 Pink-orange jugalbandi in an outdoor dining setting.
Pinterest
Unfortunately I don't have the pic source for this image.
In case you own it, do get in touch with me!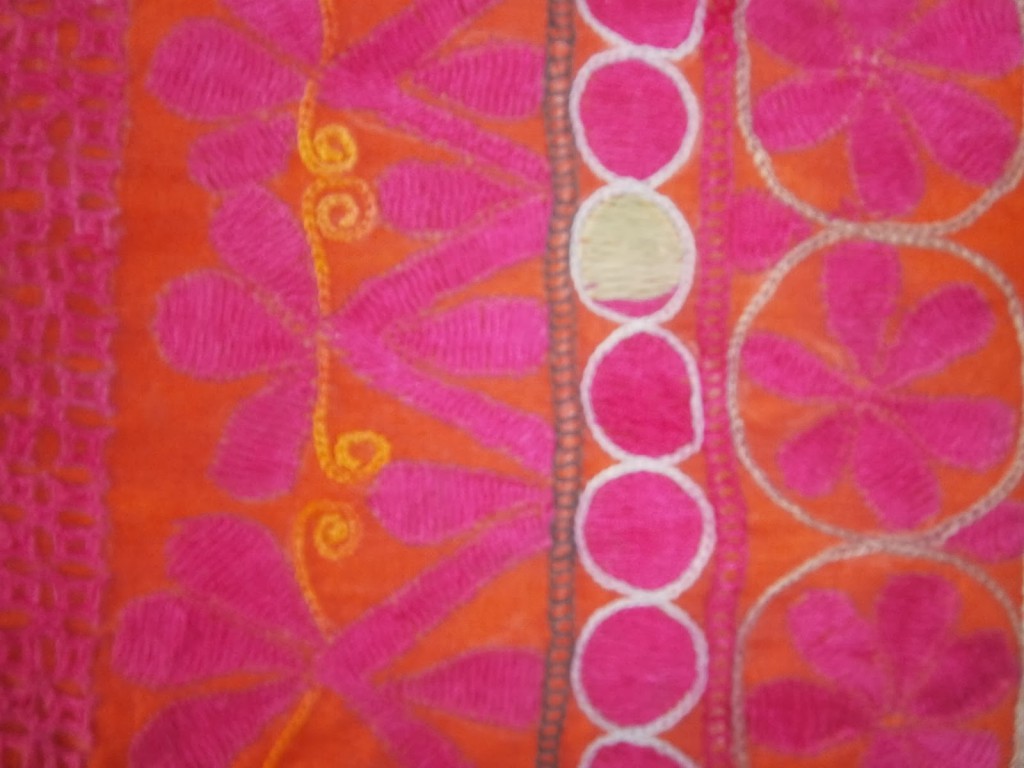 A pink-orange runner that I own, made by Gujarathi embroidery experts.
Pic credit: Me
RULES!
Yes, like everything else in the world, there are a few simple rules to help you carry off that orange-pink combination better.
1. Do include at least something pink-orange (even a simple board like the one on the left) in your decor this season. It is so fashionable, and will perk up your living space like nothing else can!
Head to Reshma's blog for some
really lovely decor ideas!
Pic credit: Reshma Sharma
2. Don't drench your entire room in pink and orange. Oh no! That would be a disaster. Limit it to one or two accent pieces – like a wall, a single chair's upholstery, pink-orange cushions on a neutral palette like black/white/blue…so make sure there are enough contrasting colors around to make orange-pink stand out!
Friend and blogger Reshma Sharma gets it right with her orange cushion and pink flowers in her Lucknow garden.
3. If all else fails, do dress your little girl in orange-pink – she will look adorable! :), and make her sit prettily on your neutral-colored sofa. Instant make-over!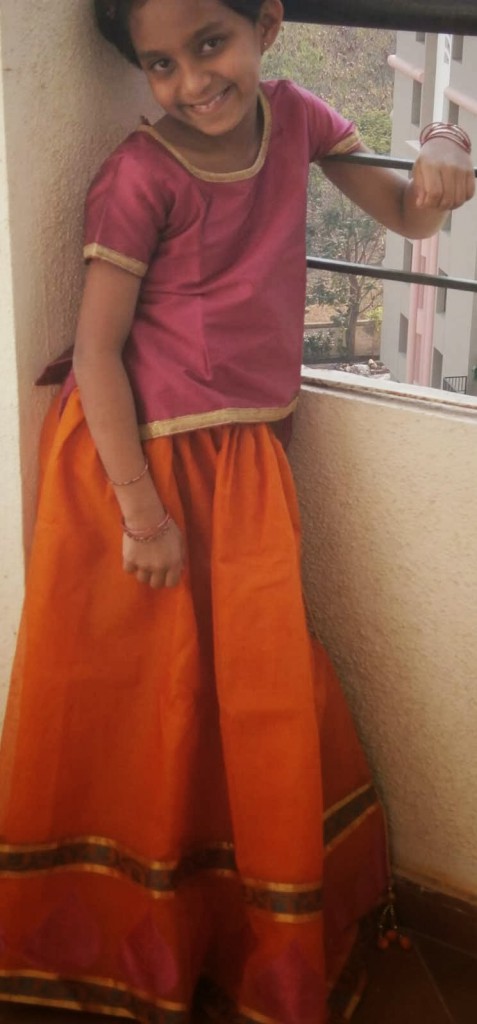 My little girl in a pink-range lehenga-choli
created by a friend. Pic credit: Me