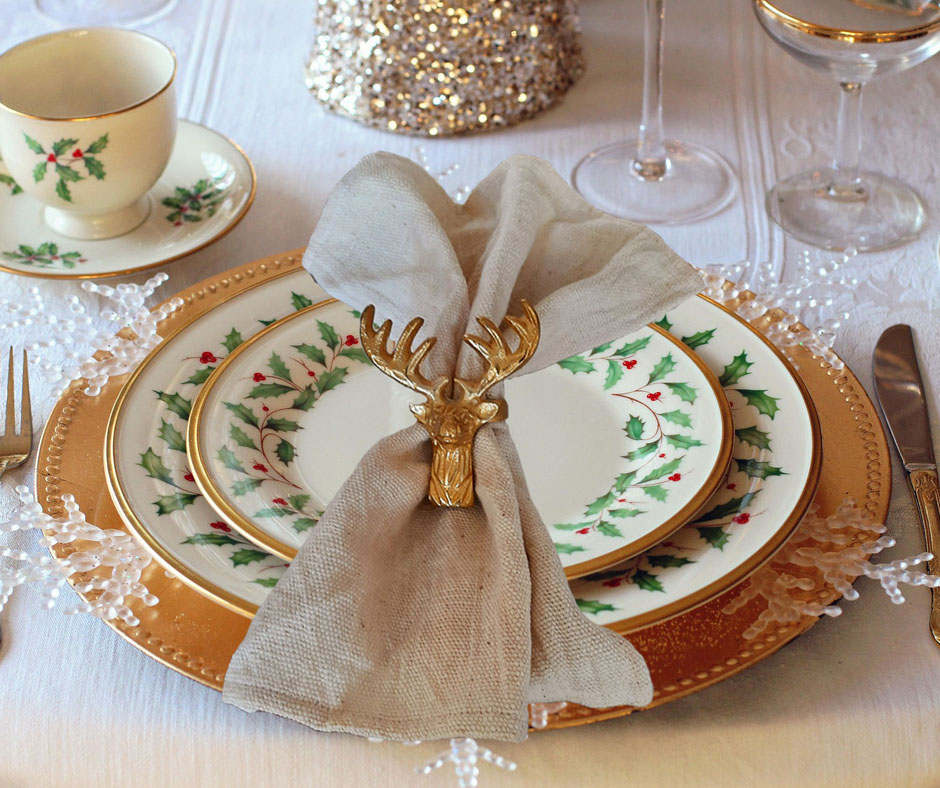 Christmas is no longer "that festival" celebrated by one section of the society only. The spirit of joy and giving appeal universally, and with the year-end attached to the Christmas week, Christmas gatherings are all the rage!
Besides, Christmas also gives us a fantastic opportunity to gather together and have a fun time in winter. Here are some great tips about the festive season to make 2022 your most memorable friends and family holiday season yet.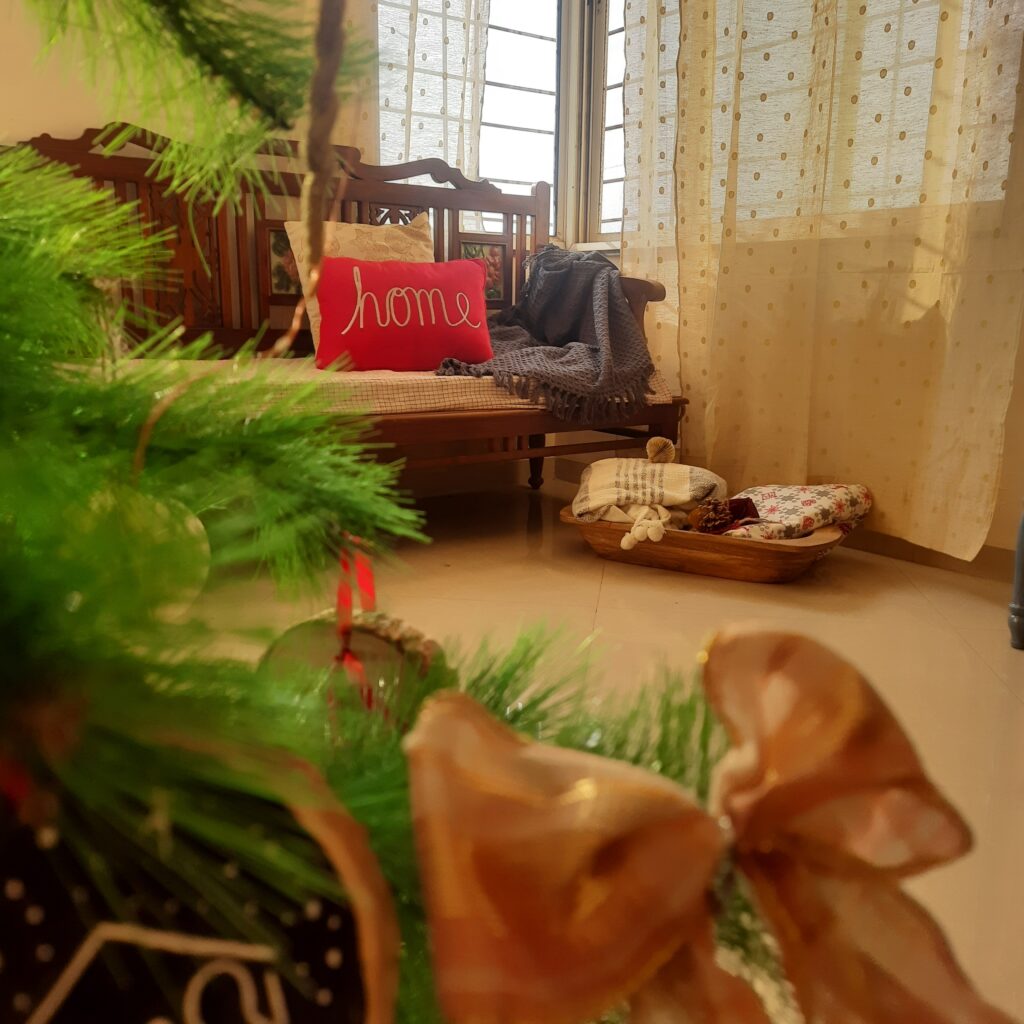 Create Seasonal Centrepieces for the Table
Decorating your table can be as simple or extravagant as you want. A few pieces of greenery in a vase or some ribbons will do if that's what you're going for. Do you want a more elaborate centrepiece idea? Make them from any number of items, from fruit and vegetables to sand-filled bottles and jars. The key is to make sure everything on your table has a purpose and is cohesive with the rest of your decor.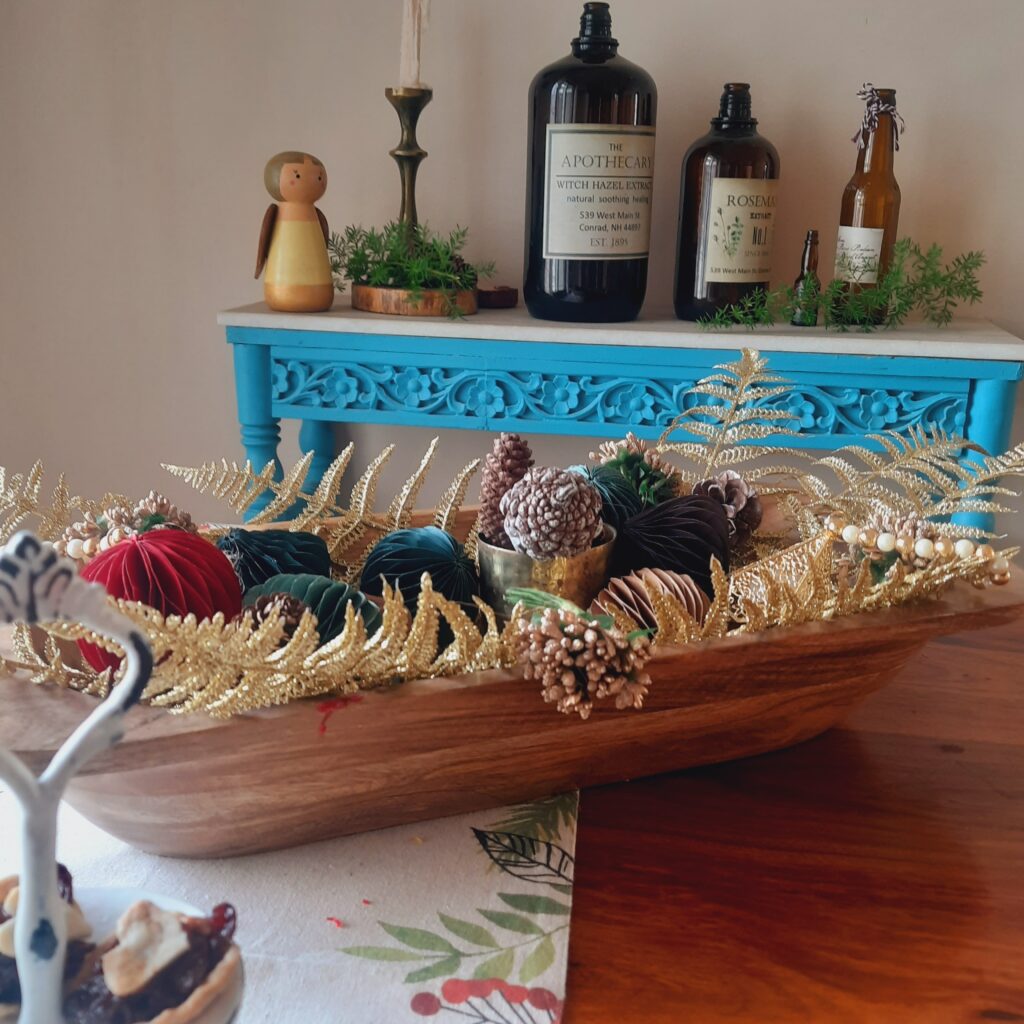 Doughbowls offer quick and easy centrepiece options. A wooden doughbowl can serve as a vessel for seasonal items, such as pines and needles, Christmas ornaments, and simple candle sticks.
It's also worth exploring gel bubbles or water beads, as they can help create amazing decor when placed inside a glass jar. Gel bubbles absorb water and become entirely transparent when wet. They can create a solid surface that looks like water but can keep objects suspended. For instance, if you want a playful addition to the table, you can suspend plastic candy canes inside a glass jar.
Garish decorations are everywhere during Christmas, but there is charm in buying something tasteful and adding your personal style to it. That is why at The Keybunch we have a range of Christmas products. Our reindeer napkin rings for instance are that tiny addition that will make a big difference! It instantly adds that Christmassy vibe without going overboard.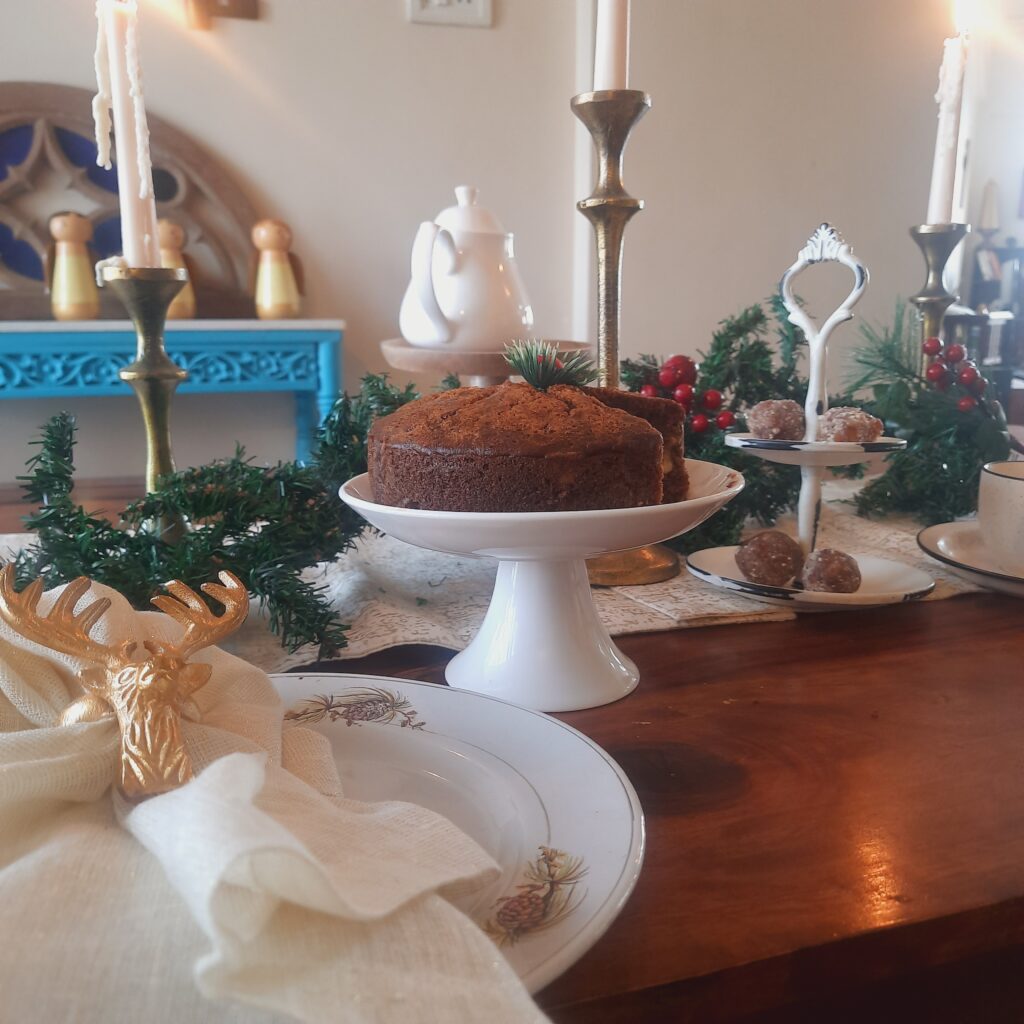 Check out our Christmas store, and you will love the selection of mindful, tasteful Christmas decorations.
Use Scented Candles to Set the Mood
Candles are a great way to transform your home decor and set the festive mood without breaking the bank. Whether you're looking for a spicy scent or something more seasonal, there's a candle that will suit your needs. Here are some of the favourite Christmas scents:
A soothing and rich ensemble of calming essential oils, including frankincense and sandalwood. The combination brings to mind the smells of a bonfire night or a winter log fire, which is perhaps the most Christmassy you can get. This is an especially great addition in households where it is far too warm to have an open fire. It means you can recreate the sensation without the discomfort of a burning fire in a warm climate!
Citrus and orange notes are a winner. These fruity-scented candles are best suited for the dinner table, as they are fresh and help enhance the food experience. It's best to avoid rich scents around the table. These could affect taste buds dramatically!
Winter spices with cinnamon, clove, and vanilla belong in the living room. A scented candle with winter spices is a fantastic addition to the post-dinner tea or drink. It will instantly create a sweet and pleasant atmosphere, perfect for a post-dinner chat.
Pine and eucalyptus scented candles can welcome your guests inside your home, letting them know that whatever the weather is like outside, inside, it is Christmas time.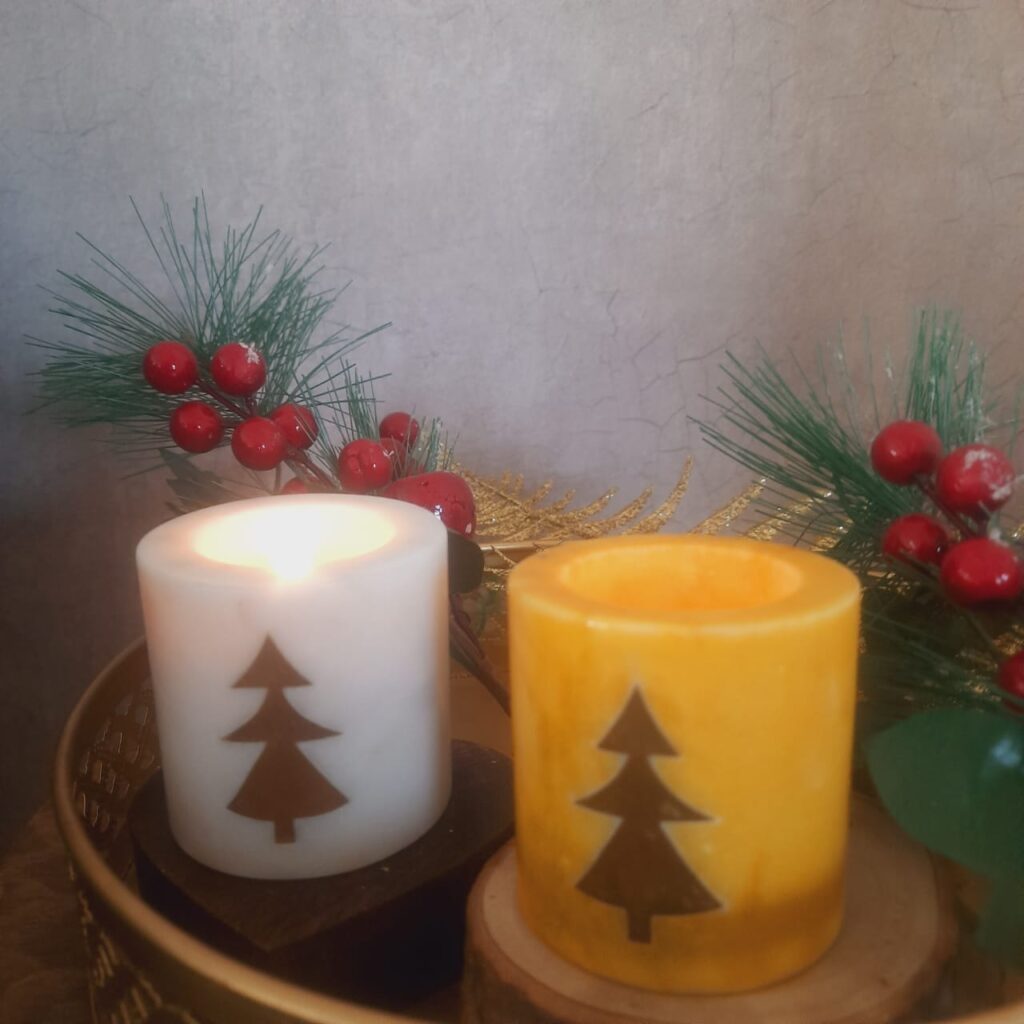 Upgrade the Colour Palette at Home
If you want to upgrade your home's colour palette this season, there are a few things you can do without breaking the bank. One thing you can do within your budget is create a subtle shift in the colour palette to represent some of the most commonly seen festive colours this season: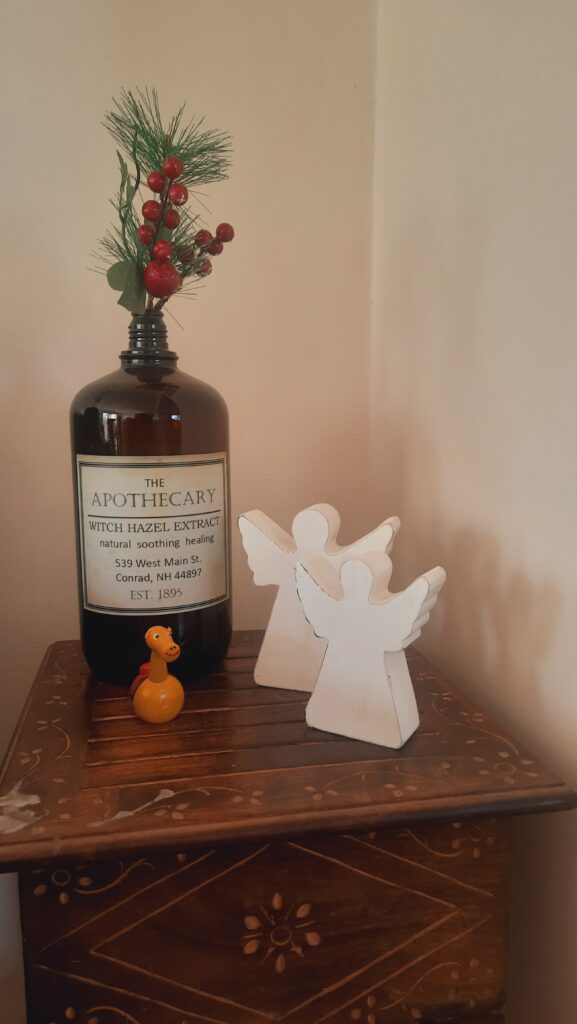 Red
Green
Gold and sparkle
White
Rich, earthy, and warm accents: copper, brown, etc.
You can dress up your sofa with some new throws and cushion covers that showcase your Christmas palette. Another subtle way of adding some more warmth to your home this Christmas is by adding copper accents – think copper candle holders and copper pots.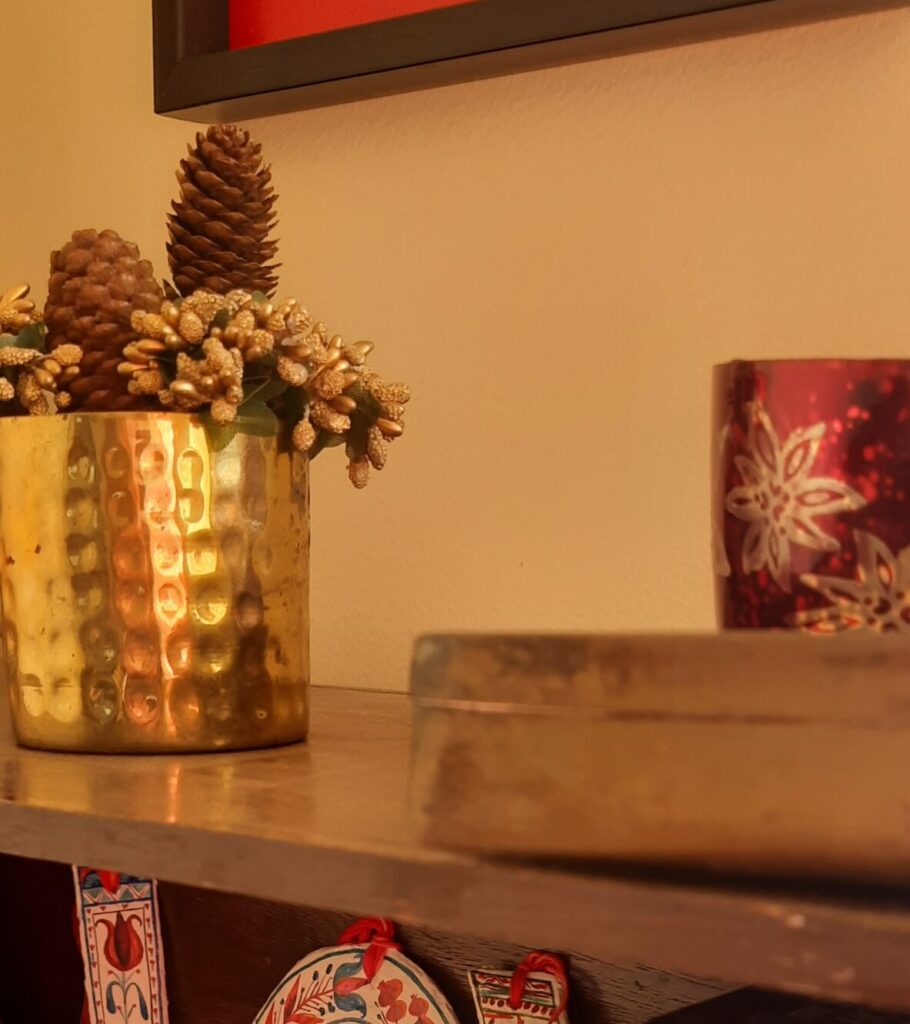 Dress for the Occasion as a Host
Dressing up as a host is more than just wearing your nicest clothes. It's about knowing what roles you'll be playing and what you should wear for each role. A house party is always a slightly more casual party, so casual trousers with a christmassy top should do the trick. But if you prefer something more traditional, a classic shimmery sari is both timeless and elegant. Go for a shimmery gray or black so its set off perfectly amidst the christmas decor too!
Make sure your makeup is just right too! You can shop online for quality lip liners that will keep your lips looking festive without a smudge. When it comes to eye makeup, you can be more creative by adding sparkle or glitter eye shadow, for instance, which can elevate your look, even with minimal makeup!
And lastly, why not add a touch of sparkle this season? Decorate with gold and silver baubles for an elegant holiday look.
Are you ready to throw a memorable festive party this Christmas? Referring to the Christmas spirit, even if you don't normally celebrate Christmas, doesn't have to be complicated. Think of it as an excuse to spend time with the people you love and share your favourite recipes.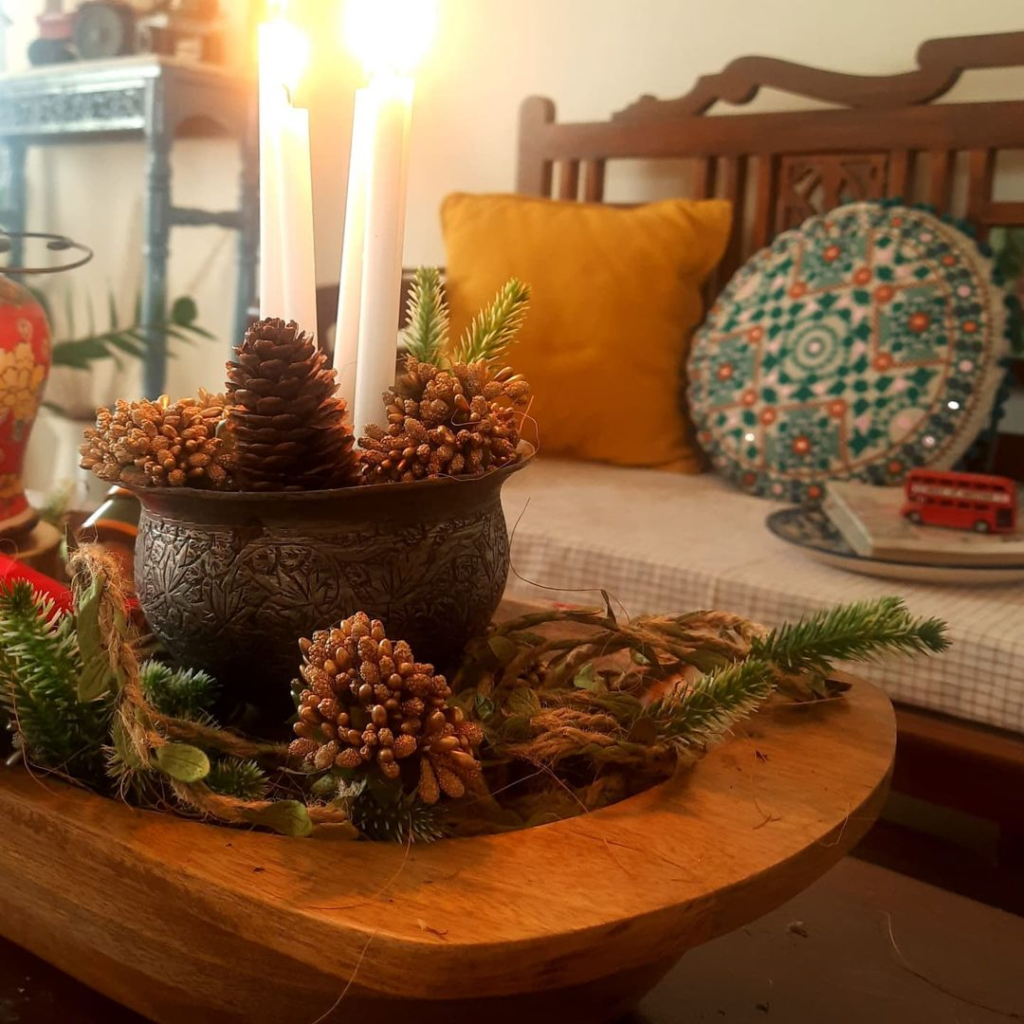 Follow us on Pinterest and Instagram for more ideas on Christmas!
Head to our Pinterest board – where we have all these images already pinned!