Hello again! I live in Europe, and the preparations for Christmas are already underway in a big way. My friends and neighbors have already made lots of things in preparation such as advent wreath, door wreaths, Christmas cookies, etc. Not to be left behind, I am here with a DIY wooden candle stand arrangement for Advent and Christmas
What you will need
a) For the Wooden candle stand:
– a wooden log
– wood carving tools
Or
if you intend to use tea lights, then a small branch is enough.
b) A tray
c) 'Mini green plants or artificial ones
d) Tiny elves and angels
e) Glass baubles
f) A string of tiny LED lights
g) Twigs
The candle base: I found a very beautiful piece of wood in our garden and decided to make it the candle base for this project. With a pencil, mark the position and size of candles. Start carving from center and move outwards slowly. Carve around 4-4.5 cm deep holes in the log. It requires quite a bit of elbow grease, so don't hesitate to take help, or if you are in India, just ask your carpenter to help.
If you don't have wood or don't wish to make it with wood, then you could just use store bought candle stands.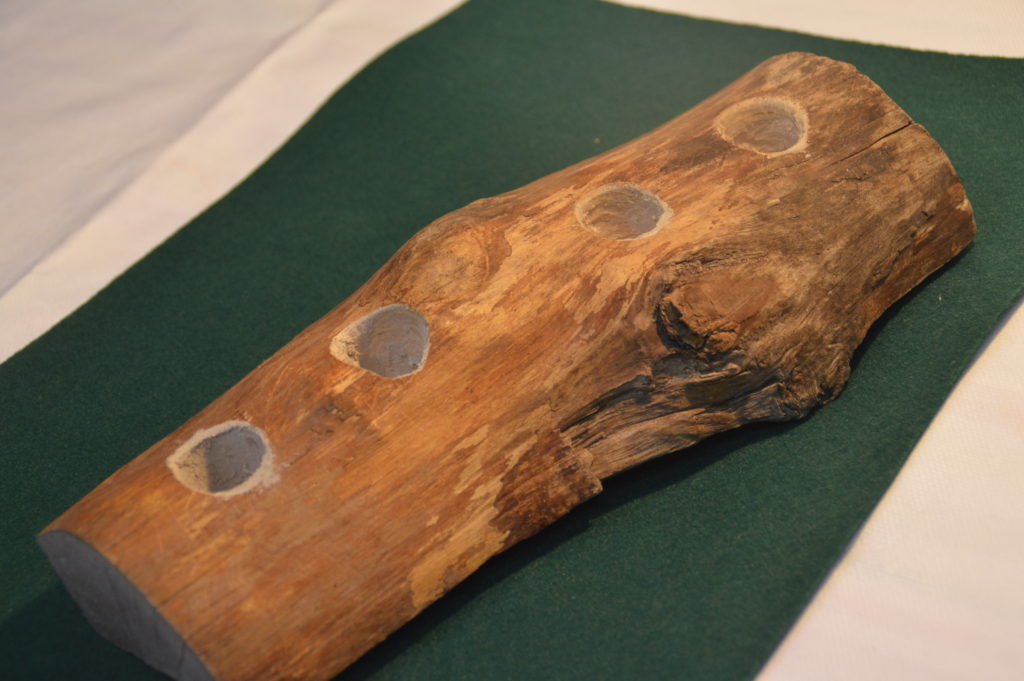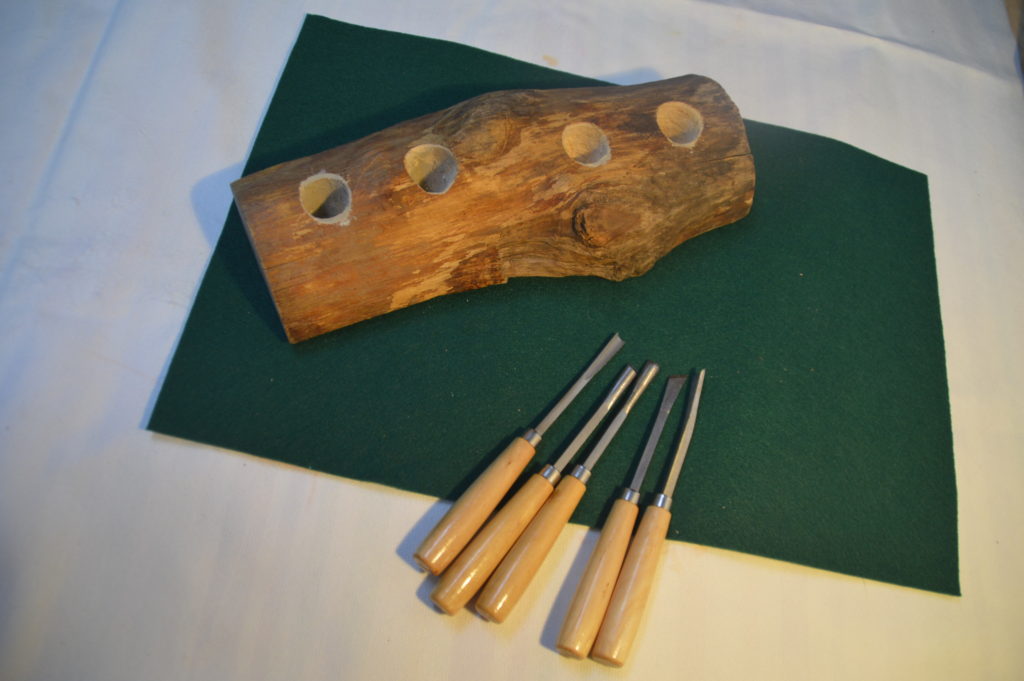 Elves and Angels: Knead a salt dough. Make tiny elves and angels. Make wings of angels with a gold or silver wire. Let the dough dry properly. Color them with water colors (or buy little elves from the store).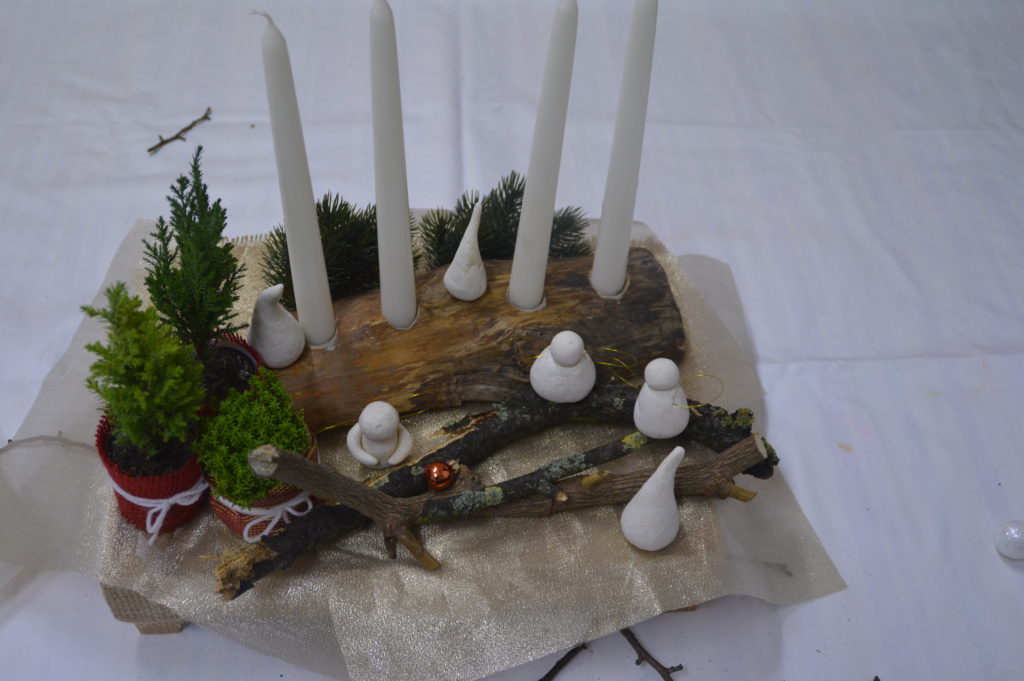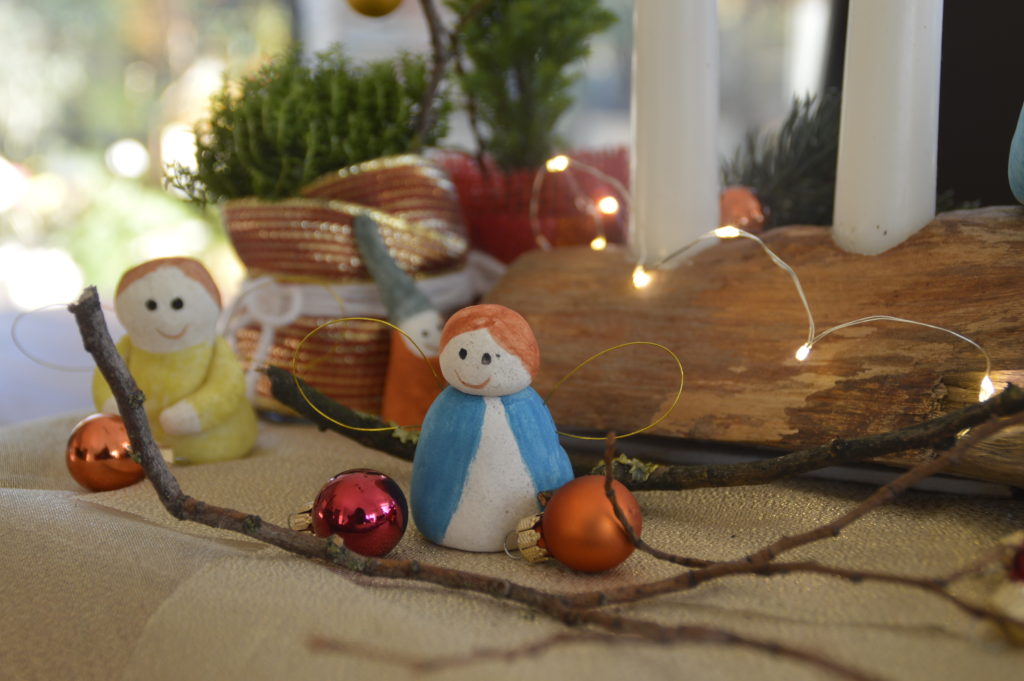 For the tiny plants, make pot holders out of plastic cups and wrap it with burlap or fabric with winter motifs. Don't forget a woolen or ribbon bow on the pots.
Now when all the components are ready, start arranging the tray.
I used a fruit crate and covered the the base with a fabric. You could use anything that you have around your home.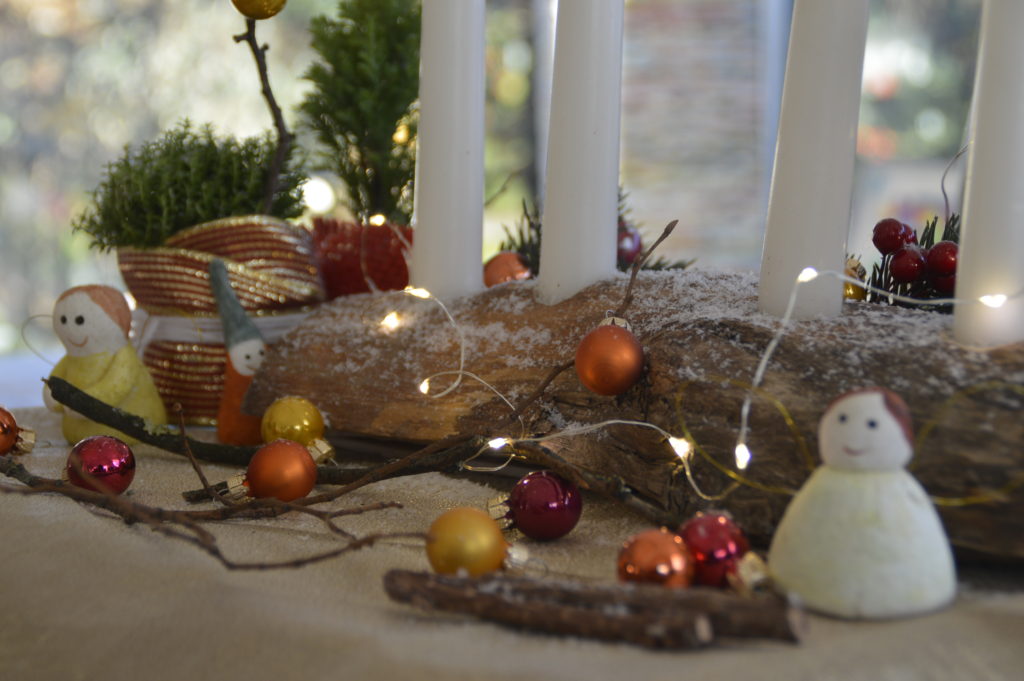 Place the candle stand at a desired place on the tray. Start arranging the mini plants andtwigs around the candle stand. Position the elves and angels on and near the twigs creating a tiny landscape. Throw in some glass baubles. Spread a tiny string of LED's over the twigs.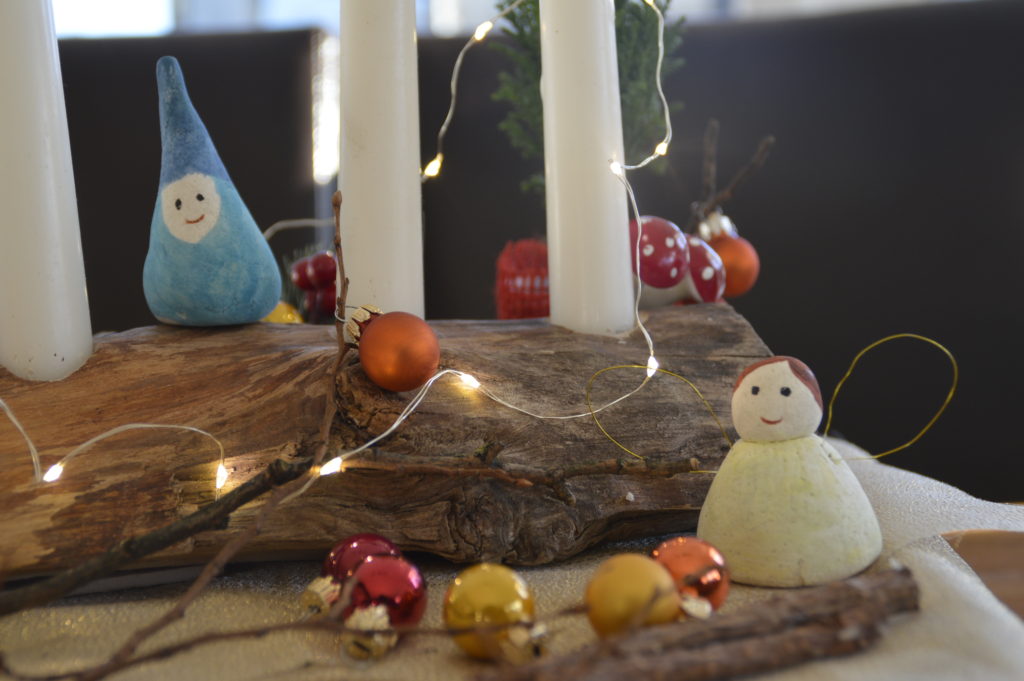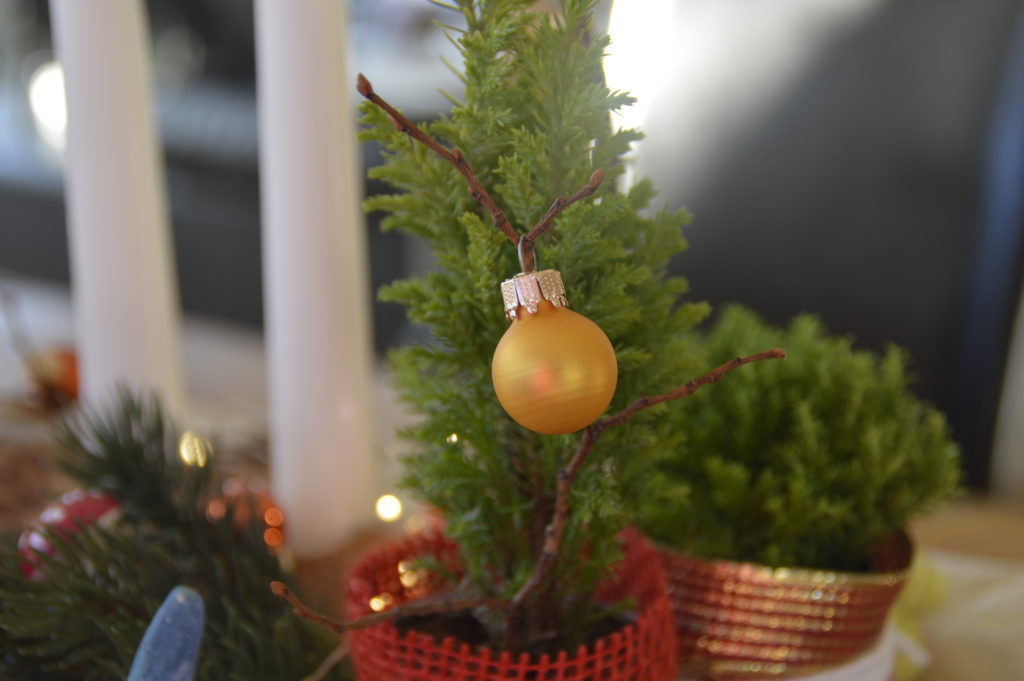 When the nights become colder, when tiny lights twinkle everywhere, when the smell of baked cookies fill the house, and when the Radio plays "Last Christmas, I gave you my heart", this little DIY of ours is sure to warm our hearts with the homemade glow it provides!