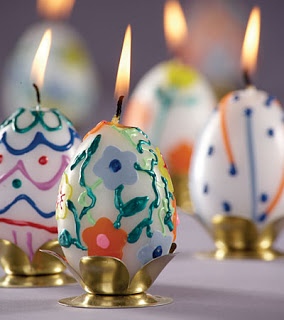 First off, the Mumbai terrorist attacks have saddened all us Indians and I am sure all you readers from across the globe too. It was such a gloomy day watching the news networks, and I almost didn't feel like posting this one.
On to the post. Here's a great way to keep your kids occupied, and get them to do some beautiful candle decorations for your home, this holiday season. When we were kids, my grandmother used to get us to do these egg-shaped candles when we were bored. Because of frequent power cuts on her coffee estate in the Western Ghats, there always were leftover bits of candles in the house, and it used to be such fun hunting for them, and making these candle decorations.
Make your egg-shaped candles
First of all, you will need to make the egg-shaped candles. This is how you do it. Make a small hole in an egg, and empty the contents. When it is completely drained, it is ready for the project. Don't worry about the sticky eggy residue.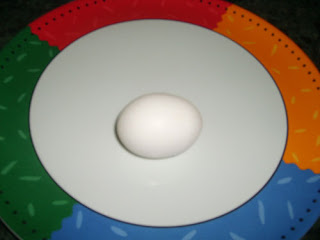 Then melt wax and pour it into the shell, or use a fountain pen filler to pour warm wax into the tiny hole. Make sure the wax is not too hot.
For the wick, you can use a thick cotton thread. Just place it into the hole as soon as you have filled in the wax. Now keep the egg shell in cold water until it is cool.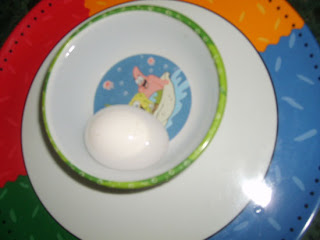 Break the egg shell, and you have your beautiful egg shaped candle. Use different colored wax to make colorful candles. You can also make layered ones by alternating with different colors.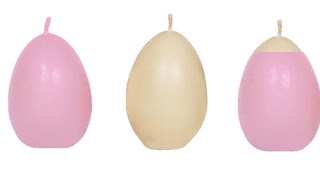 Decorate your candles
We used to melt additional wax in different colors and stick them on to the candles when they were still warm, to decorate them. However, this can be quite time consuming, and there is an easier way out 🙂 . Use the candle decorating kit from The Hearthsong. It comes with waxes and pens. All you have to do is let your imagination run amok, and dream up your designs to create your own beautifully decorated set of egg shaped candles.