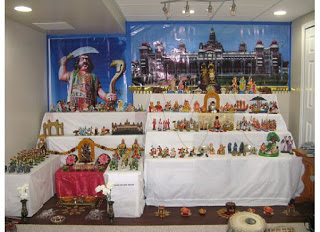 Gombe Habba – Mysore Dasara as theme
Dasara marks the beginning of month long festivities. Festivals give us a chance to bring out the Indian artefacts that are stacked away in the attic. Rupa, a trained vocalist and an interior design enthusiast put up an impressive 'Gombe Habba'(Doll Festival) at her home in Michigan and sent us the pictures. Gombe Habba is the time to get creative and think different. Choosing the theme and putting together things that blend with the theme involves time and effort.The preparations begin a month earlier.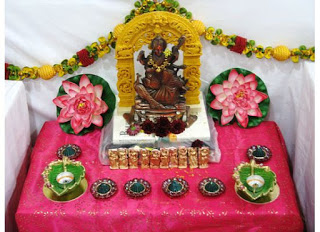 Saraswati – the Goddess of Knowledge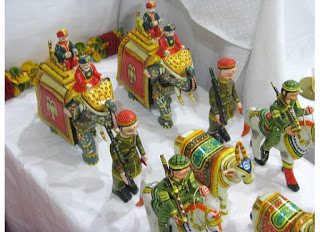 The Procession
Rupa chose Mysore Dasara as the theme. She set up the whole procession as it happens in Mysore Dasara with Mysore Palace and Mahishasura props as the background. You don't really have to be in Mysore to experience the beauty of the festival. Take a look at Rupa's pictures. Don't you love the colorful dolls?
"A Bit of India in Every Home" doesn't end with the blog party, you are welcome to share pictures of your home any time with us.