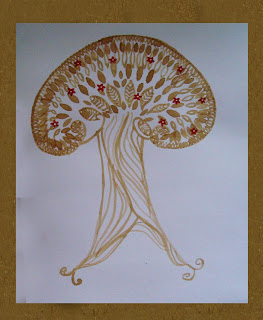 Coffee Art – Smells Divine!
I met Indu Harikumar, a very talented and versatile artist online when I was doing some work related research. She works as a children's writer, illustrator, and a craft teacher and blogs at conversationcompiler.
Believe me, I was completely bowled over when I saw the work she has created. Give her any any junk/discarded stuff and she will come up with a stunner. Some of my favorites are matchbox book, threeway bag and the ciggie book.
I have been following her work for quite some time now and felt it's time to introduce this talented artist to The Key Bunch readers. I requested Indu to share the coffee-art tutorial on our blog and she gladly agreed. The tutorial is so easy that you may want to try it ASAP!
Over to Indu now…
——————————————————————-
If you love the smell of coffee, get ready to deck your walls with the aroma of coffee. Here's how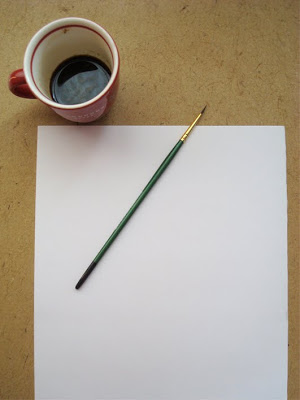 Black Coffee, Paintbrush, Paper
What you'll need:
1. Black coffee
2. Paintbrush
3. Paper
Make some nice, warm, aromatic black coffee and get started. Remember not to make your coffee too watery, unless you want a smudged effect.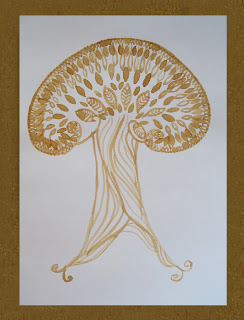 Step 2 – Paint Outlines
Dip your paintbrush in your cuppa and paint the outlines. For a darker tint, go over your lines.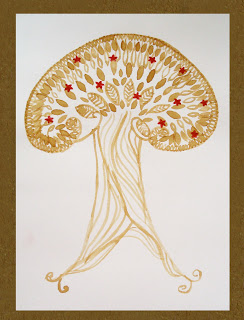 A dash of vermilion to add zing!
I decided to go with a single layer and to add a little bit of colour I added a dash of vermilion (Sindoor). This mixture works best when thick.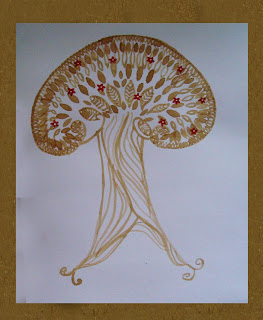 Final Effect
Once done, I couldn't help smelling my painting! 🙂
——————————————————-
Now, wasn't that easy-peasy…why didn't I think of this earlier? Do remember to catch up on Indu's work on her blog.