Help the handicapped to help themselves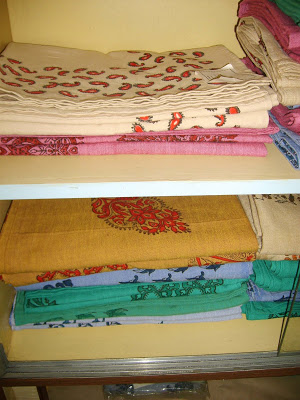 Growing up, I remember playing with a cool jumping jack (a wooden handcrafted toy that "jumps" at its joints and has the kids laughing with delight) at my grandmother's place. I also remember her lovely block printed linens and curtains. I knew where they were from, and at my recent visit to Mangalore, I decided to make time to go and check if they still made all that charming stuff!
When I visited the Rehabilitation Unit at the Fr.Mullers campus in Mangalore, I was delighted to learn that they still had some of their older designs, and a lot of new ones too! The unit exclusively employs cured leprosy patients and the physically handicapped. It trains and helps them to earn and lead a normal life; to give them full social acknowledgment in their families and communities. Since 1965, the unit has been producing charming and delightful hand made and hand crafted products.
Sr. Prabha who is in charge of the unit, was kind enough to show me around, and explain the products and techniques to me. The products include Batik work on wall hangings and greeting cards, decorated jute, cloth and gunny bags, block print (yes, block print!..and they are delightful pieces, my favorite in fact), hand printed silk shawls, accessories, lovely wooden toys for the kids and charming jumping jacks for your walls! The unit also does screen printing on handmade and recycled paper, makes beautiful files and folders, and a lot more! Block printing is more or less the forte of this unit,and they often get large orders from other local institutions and overseas customers for their products.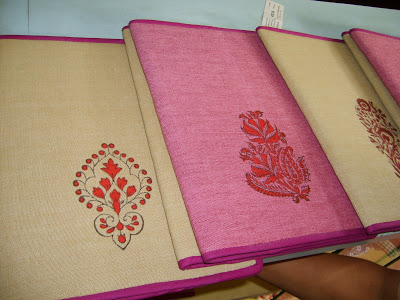 Folders with block print designs on cloth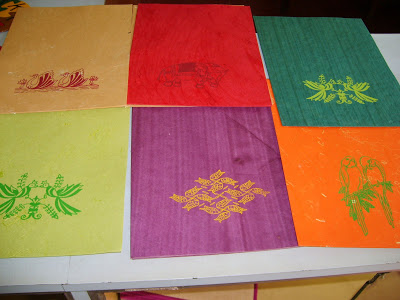 Folders with block print designs on recycled paper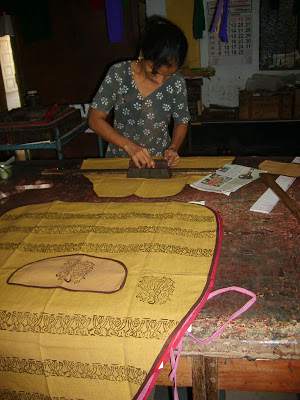 These lovely block print aprons were being readied
in preparation for an export order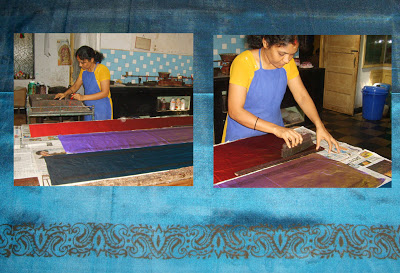 Block printing on silk – the process and the end result.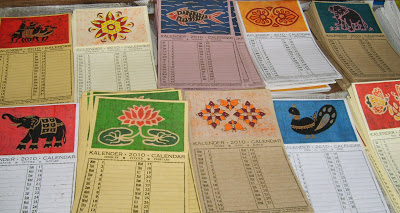 These calendars are different. They come with 12 different designs
– batik, hand painting, block print, screen printing, etc
and you will love that once the month is over, they can be
cut off, and used as greeting cards. Yes, they come with 12
envelopes made from recycled paper too. Novel idea, ain't it?

Craftsmen at work (cutting out the design, and then painting
patterns on them) on the wood 'memory' games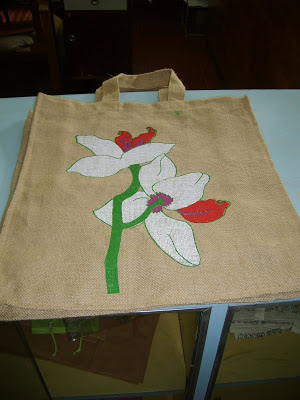 Pune will soon be plastic-free (hopefully) and with the
strict ban on plastic shopping bags, I picked up
lots of these pretty bags made from gunny sacks
for my friends in Pune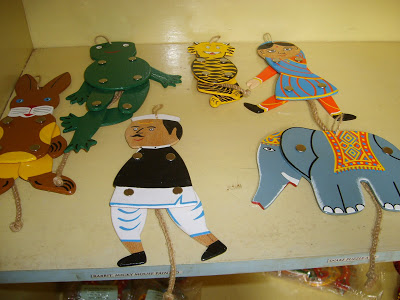 These are the jumping jacks I was talking about. Just pull the
rope, and their legs and hands fly high – quite comical! I picked up the
man and the woman, couldn't find the boy design
from my childhood 🙁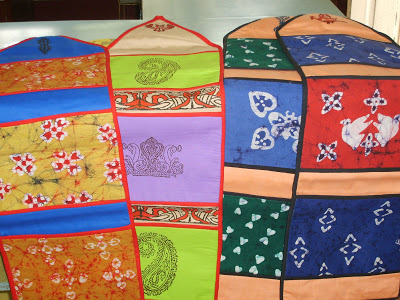 Colorful wall organizers.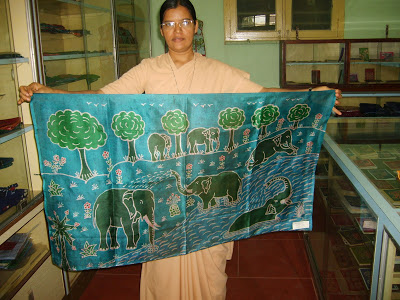 Sr. Prabha holding up a beautiful silk piece.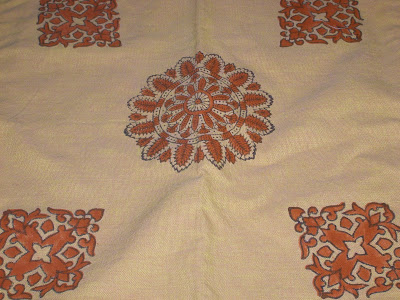 Close-up of a block-work table cloth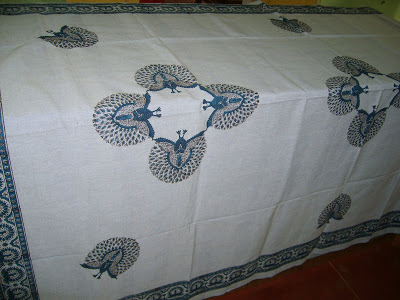 Another block-work piece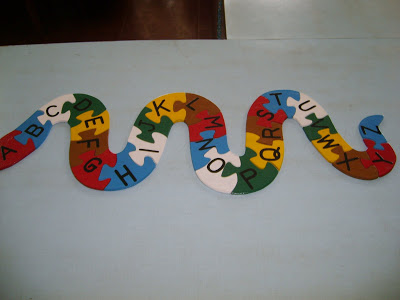 The alphabet jigsaw snake – my daughter spends
hours playing with this one!

Liked their work? Sr. Prabha has plans to sell their stuff online. In the meantime, if you are interested in contacting her for orders, she would love to receive an email from you. Write to her at
rehabfmci[at]yahoo(dot)com
To know more about the Fr. Mullers Charitable Institutions, visit their website.