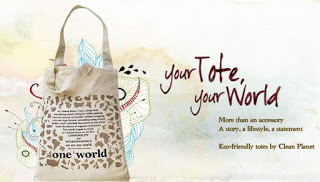 This Cool Tote can be yours!
It's time to reward our readers who have been encouraging us through comments, suggestions and feedback ever since The Keybunch was born. The second blogversary month was great fun with so many of you 'Saying it with Flowers'. Obviously, we can't end the celebrations without a giveaway, right? So, here is your chance to win a cool tote from Clean Planet.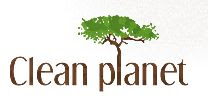 Clean Planet is the brainchild of a group of designers, marketers, and all-round good people who are committed to creating products that are both stylish and eco-friendly. These enthusiastic group of people are committed to make a difference in the world by spreading awareness in the virtual world through their blog and showing that eco-fashion need not be boring by designing stylish products. I love the tag line of Clean Planet which says 'No one can do everything, but everyone can do something'.

As we go through life we all find nuggets of wisdom that shape our lives, liberate us, and bring us joy. All you have to do is share your nugget of wisdom with us and in turn we'll give our nugget of wisdom – The Wise Tote – to the one that inspires us the most :).

Now for the rules:
– Any wise nuggets will do, just share your nugget of wisdom from your experience..
– Blog, tweet and promote this giveaway on your personal spaces to up your chances at winning this giveaway. Make sure you share the link with us.
– Contest is open to all The Keybunch readers. Hurray!
– The last date for entries is September 30. Team Clean Planet picks the winner.

Get going and share your nugget of wisdom. Who knows, you could be flaunting this stylish new tote soon! Oh btw, don't forget to check out the Clean Planet blog and connect with them on Facebook.