This is the anniversary month of this beloved blog and there's so much happening with us! Rekha will be taking a break from the blog for a while, but don't worry, she has promised to post as often as she can!
I will soon be launching Styleradha, my online decor shop for handmade, hand-painted products, and also products that are highly creative, and made with love!

Here are some of the things we will be selling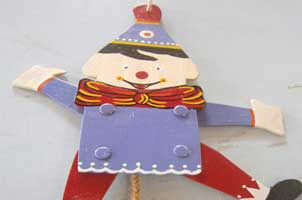 Jumpin Jack, clown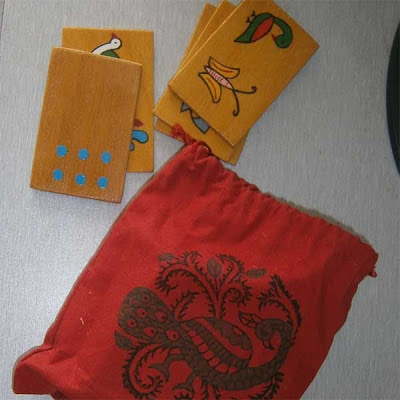 Birds and butterflies – picture dominoes,
handmade and wooden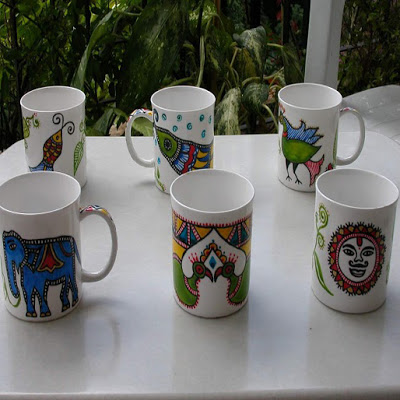 Madhubani mugs, handpainted on ceramic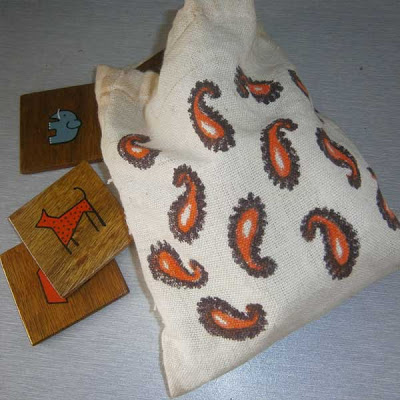 Memory game wooden, handpainted
Picture dominoes – animals; handpainted and wooden
Some of these products are made by the disabled, some are painted with immense patience and love by dedicated artists who work from their homes. I will also be stocking delightful prints of the work of well-known artists and cartoonists in India. The site is still under construction, but I would really appreciate it if you could go to my Facebook page and Like it (if you really do like it, that is).
To move on, this blog is going to see some action! There will be new home tours, and a few store features. There will also be an online store review. I will also be occasionally posting recipes, as I spend quite a bit of time baking 🙂
And finally, here's the giveaway. I will be giving away this lovely Picture Dominoes game. It is handpainted on wood, and you and your family will enjoy many happy hours with this game! It comes in a lovely block-printed drawstring pouch. Game rules are included in the pack. Read on for the contest rules.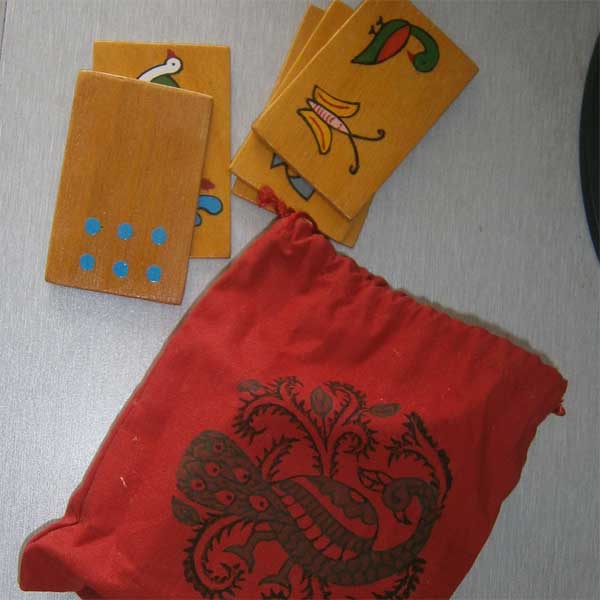 Birds and butterflies – picture dominoes, handmade and wooden
for ONE lucky winner
Here's what you have to do:
Bonus points for sharing
Leave a comment here telling me which products you like the best!
Last date for submitting entries is 20th September, 2013
Come back soon, there is a home tour of a lovely Bengaluru home coming up next!
This giveaway has ended. Thank you all for your participation.
Congrats to the The lucky winner ~ Shilpa Kamath!