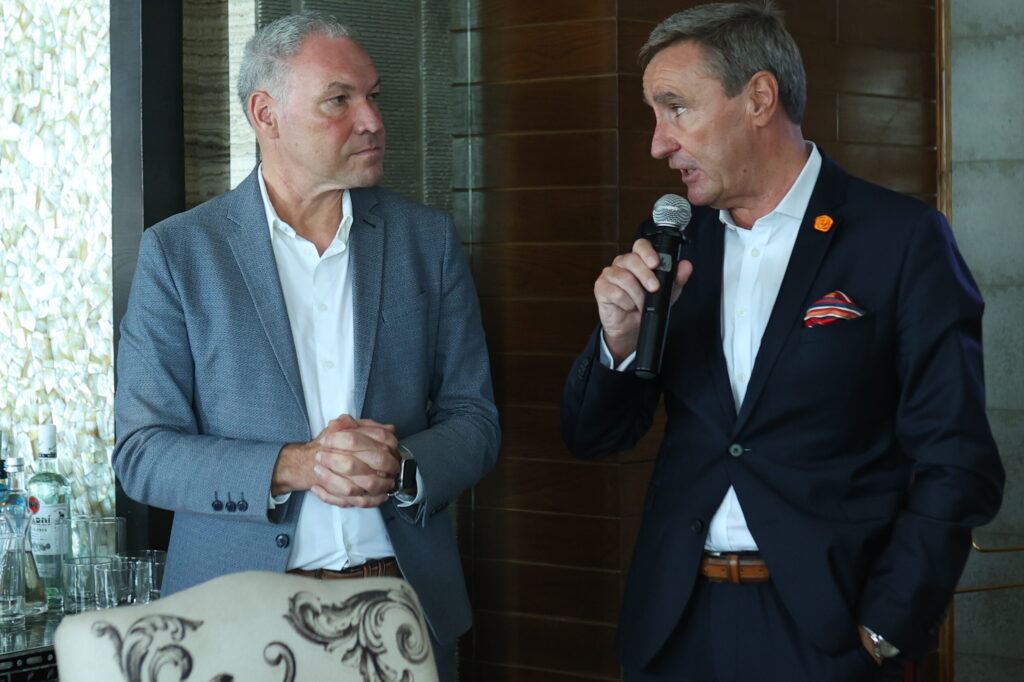 The consumer goods (and for me, the Mecca of global home decor trends) tradefair, Ambiente (2023)will be back after its 2-year covid-induced hiatus. The fair is scheduled for 3 to 7 February 2023 at its usual venue in Frankfurt, Germany. At an exclusive press networking luncheon held in Mumbai recently, Stephan Kurzawski, Sr VP, Messe Frankfurt (Ambiente) and Olaf Schmidt, VP – Textile & Textile Technologies, Messe Frankfurt presented the blueprint for the upcoming exhibitions – Heimtextil, Ambiente and Christmas World.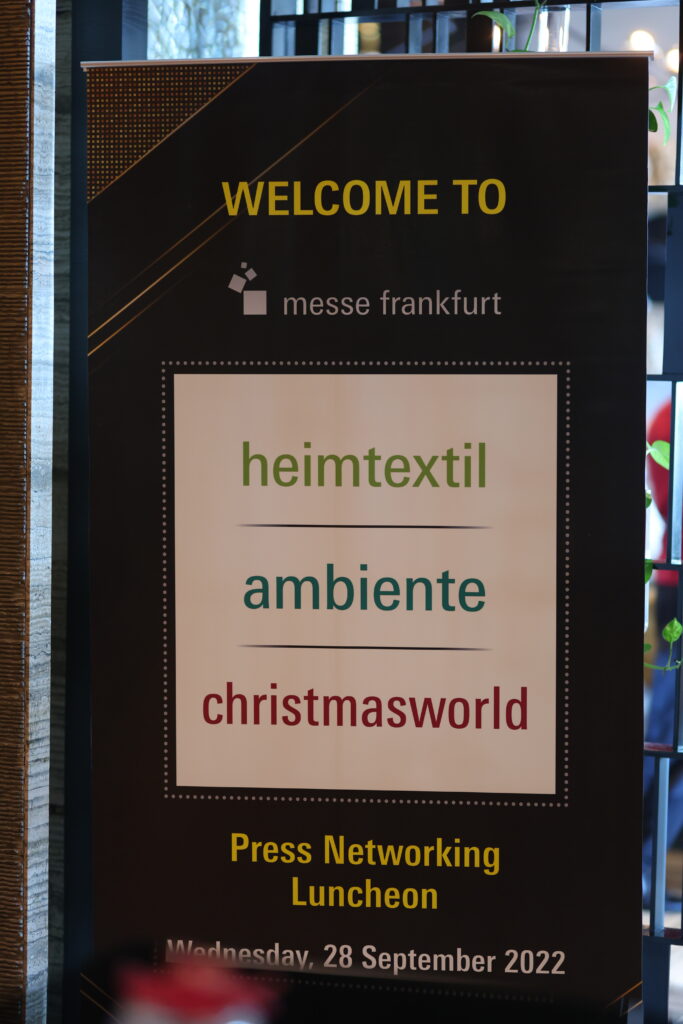 3 major trade fairs to be held at one single venue, simultaneously
For the first time, Christmas World, Ambiente and Creative World will be held simultaneously at the same venue in Frankfurt. It promises to be a mega fair, with a footfall that cannot be projected, only imagined! Ambiente, famously associated with its Dining, Living, Giving and Working product areas covers the entire market, including special themes such as contract business, horeca and sourcing. Christmas World as its name implies, is all about the seasonal festival of Christmas; winter decor, lighting, holiday gifting and so on. Creativeworld is the world's largest and most important trade fair for the DIY sector. Holding all 3 at a single venue will be great fodder for a business case study about the power of 'compound interest' for fairs.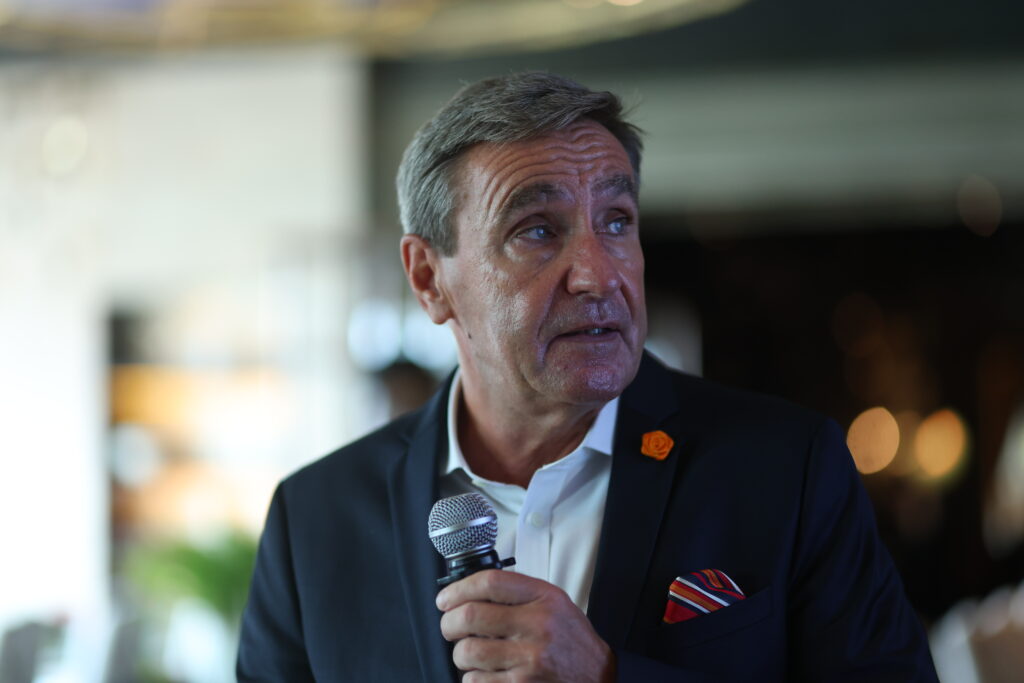 We see: The demand for personal encounters is extremely high. Networking, ordering and inspiration at our fairs is irreplaceable "live."

Stephan Kurzawski, Sr VP, Messe Frankfurt (Ambiente)
As a past visitor to Ambiente (check the links to my coverage of Ambiente 2019 at the end of this post), I am personally very excited, because the audiences for these fairs, overlap to an extent, and instead of traveling separately to 3 different fairs, they can benefit from time and cost savings – a sustainable solution too!
Sustainability in the spotlight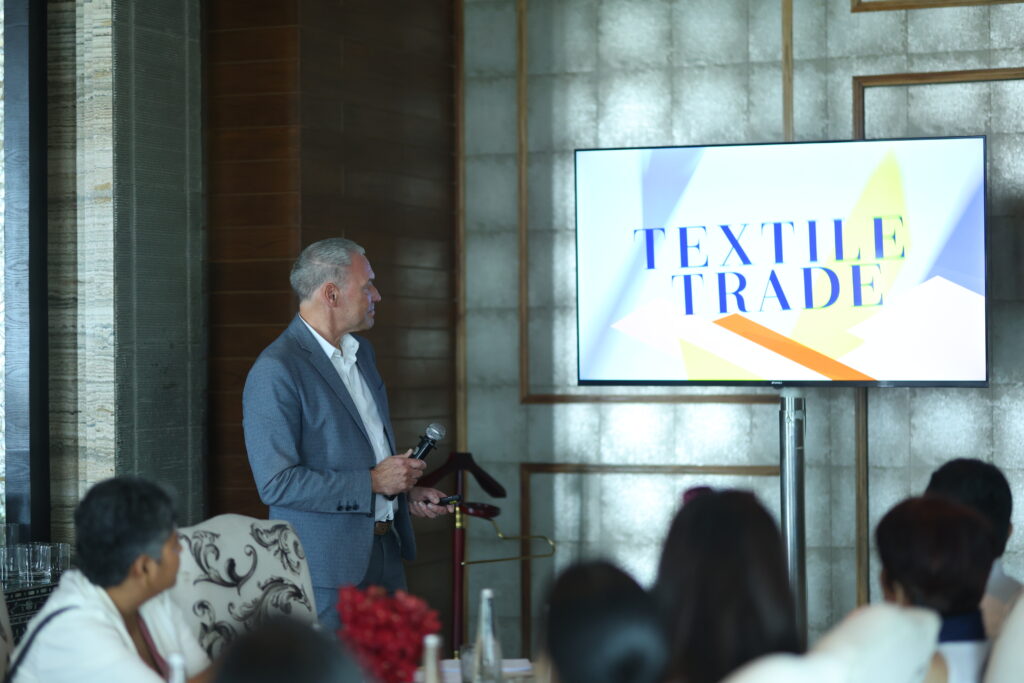 Speaking of sustainability, this topic is, to my delight, the focus of the Ambiente, Christmasworld and Creativeworld fairs. People are now mindful and critical when shopping; usually well informed and they always ask about the origin, manufacturing conditions as well as materials and background of the products on offer. During the presentation, Mr. Stephan Kurzawski spoke about the importance of features such as circularity and recycle value. Presenting about Heimtextil, Mr. Olaf Schmidt also spoke about the importance of a circular economy from origin to disposal – of textiles. Overall, the idea of rewarding exhibitors who have their sustainability blueprint in place, is a great way to introduce more sustainable products globally.
Rewards and Recognition for Sustainable brands
With the Ethical Style programme, in which Christmasworld and Creativeworld exhibitors can now also participate, there are spots on the exhibition grounds, which put the spotlight on sustainable products in all their diversity. As a curated selection, Ethical Style draws attention to suppliers who make a special contribution in the field of sustainability. Every exhibitor at Ambiente, Christmasworld and Creativeworld can apply for the programmes.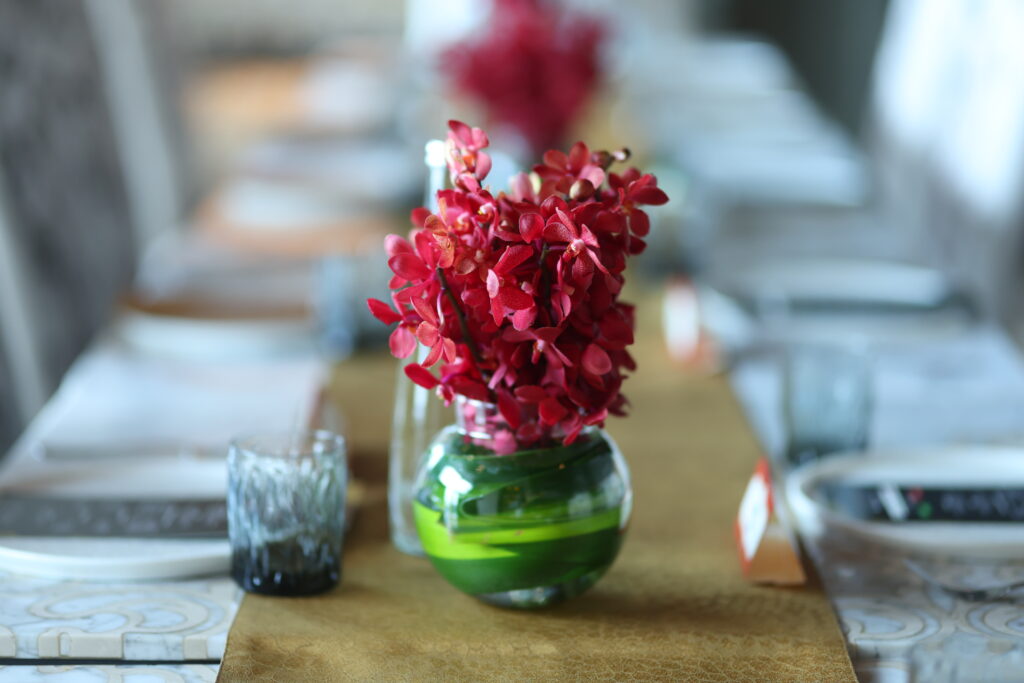 Ecologically and socially responsible exhibitors selected by a jury on the basis of their application will receive an Ethical Style mark in the online exhibitor search as well as a mark on their stand on site. The focus is always on the aspect of diversity in sustainability, which is implemented and shown by small companies as well as top brands in the industry. At the same time, it is encouraged to create a transfer of knowledge and to open up new business contacts for the visitors.
Ambiente & ChristmasWorld Trends
The specific key areas and typical product words that will be the common guiding principles for both fairs are Unknown Beauty, Strange +Gracious, Calming Presence with a focus on the unexpected\


Save the date!
Ambiente, Christmasworld and Creativeworld will in future be held simultaneously at the Frankfurt exhibition centre.
Ambiente/Christmasworld: 3 to 7 February 2023
Creativeworld: 4 to 7 February 2023
For more information please visit the Ambiente website
Some images from the Press Event