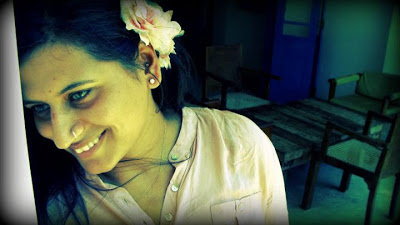 Artist Aarti Karwayun Chawda
India's rich Moghul heritage has often been depicted and resurrected in modern day art forms, decor ideas and even in our clothes.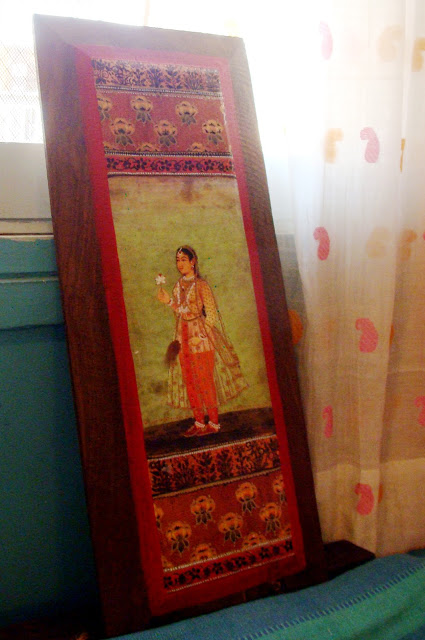 Bangalore-based artist Aarti Karwayun Chawda is also deeply influenced by Moghul art, architecture and styles. She grew up in Jaipur.
"I studied art in Jaipur. Rajasthan is where a whole lot of my artistic inspirations and learning are from. Then, my subsequent stint in fashion as a visual merchandiser has exposed me to the contemporary artistic expressions. So i can say, i have a great blend of both these worlds."
– Aarti
In an obvious ode to that early exposure to Mughul art and styles, Aarti has brought out a new series titled "wall:art love" – aimed to re:live and re:love art from the beautiful by-gone era.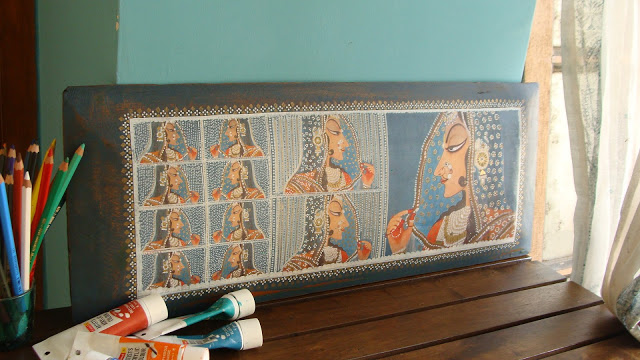 Inspired by the royal Mughal miniature form, enchanting Persian art, surreal floral patterns, earthy temple art, this is as much a home decor line, as a hardcore piece of art. Her work is partly hand painted and partly done using decoupage technique.
She says, "I have tried to bring in this elegance and artistic joy to people's homes and lives"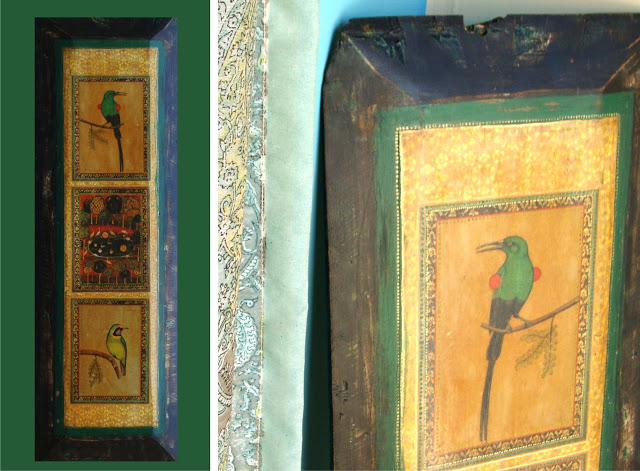 Aarti has used used/restored wooden panels and window frames from old homes and made them the canvas for her wall art.
About the artist: Aarti Karwayun Chawda studied Fine Arts in college and after almost 10 years of working as a visual merchandiser in the fashion and lifestyle industry, she followed her calling to be an artist. She now works as an independent artist.
If you want to get in touch with her, please email her at aartikarwayunatgmaildotcom
All images are copyrighted to Aarti Karwayun Chawda