It's been a while since I introduced to new products, but I was caught up with setting up my own product line. So what caught my eye this week? Some really interesting products, I assure you.
Scarlet Designs by Simran Khorana
Simran Khorana makes beautiful handcrafted products for home decor through her label Scarlet Designs. I am particularly enamored with her decoupaged trays, and this one caught my eye.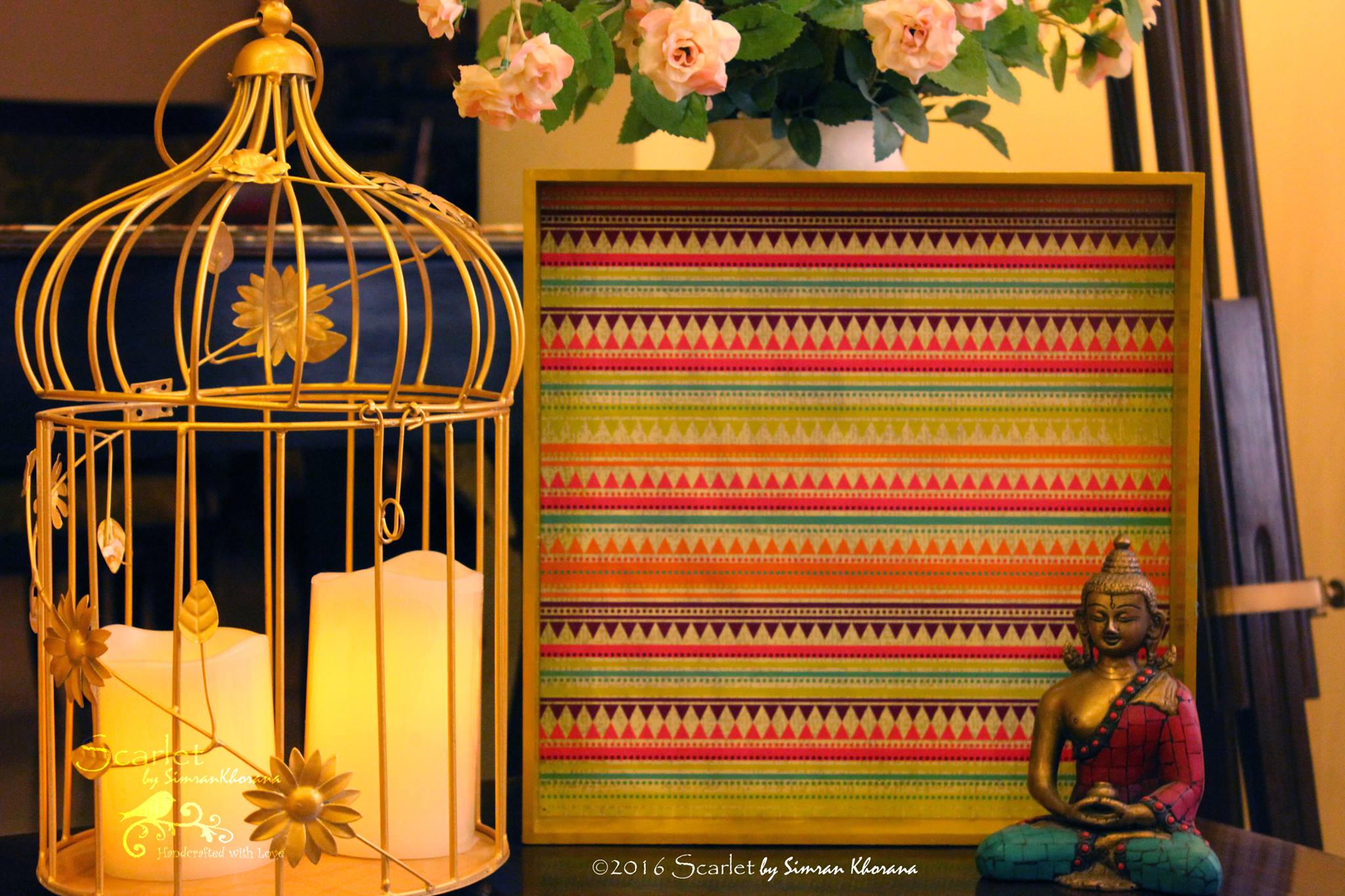 Simran also re-purposes old stuff or junk into something new and useful. Scarlet portfolio of handcrafted products included Trays, Tissue Box Holder, Paper Napkin Holder, Cutlery Holder, Keepsake Boxes, Placemats, Coasters, Photo Frames, etc. The idea is to help you make your home special. The products come with a promise of exceptional quality. They also customize orders, so check them out on Facebook here.

Per Inch
Shruti from Per Inch wrote in to tell me about their gorgeous new Insha collection. Per Inch, a brand she founded with Tamana Rahman was started in 2009 with the vision of creating timeless pieces. All their products are designed and manufactured in-house. Their forte lies in embroidered cushion covers that are uniquely designed and crafted.
I loved this cushion from their new collection!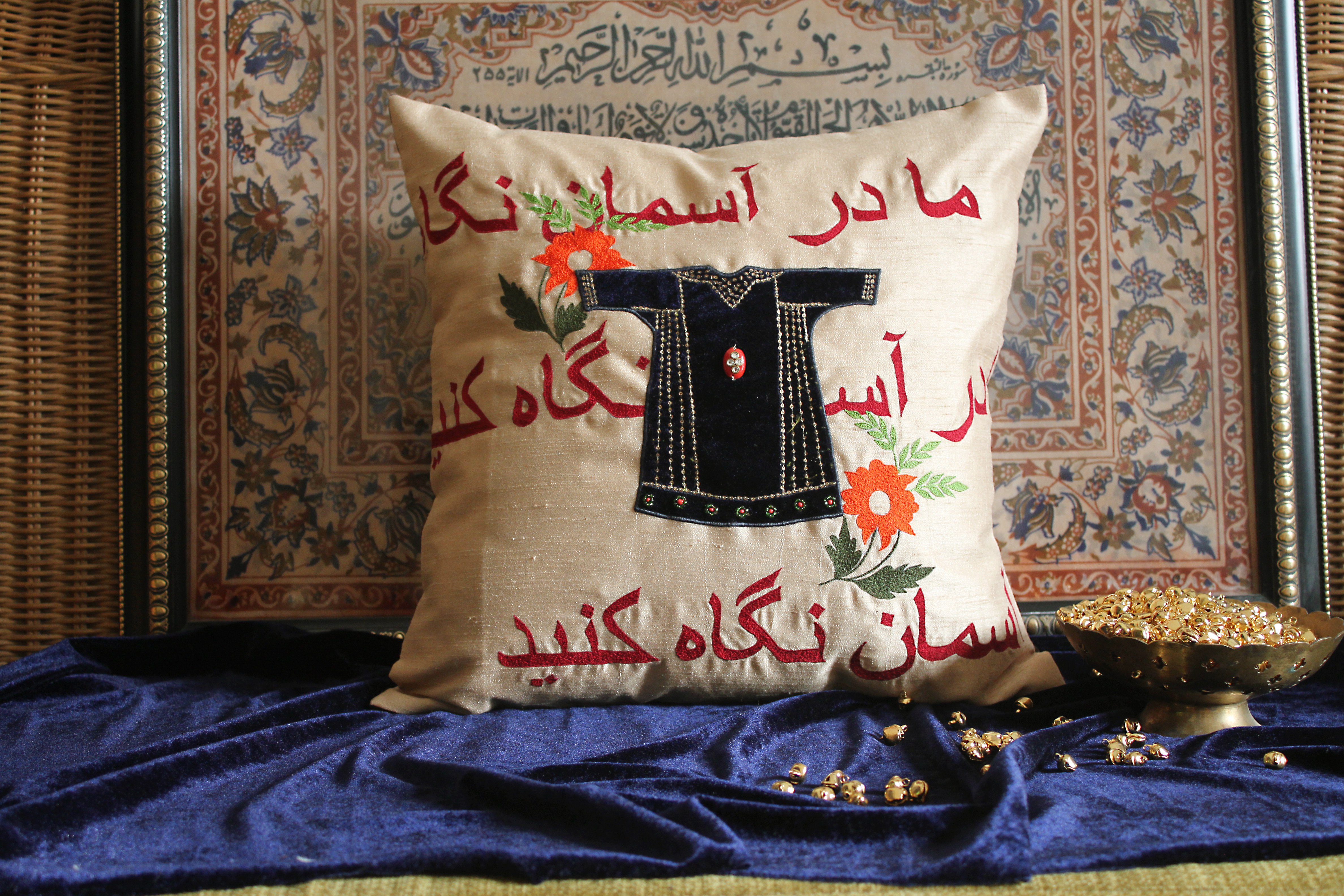 Says Shruti, "Our recent trip to Kashmir inspired me to create our new collection 'Insha'. It is heavily inspired by the phiran (the traditional outfit of the Kashmiri people), Urdu poetry and the sheer beauty of the paradise we call Kashmir." Well, this collection definitely caught my eye!
Connect with Per Inch on their Facebook page.

Style Radha by The Keybunch Decor Blog
Okay excuse me for being biased, but I have to feature my own products in the list this week. Yours truly aka Sharon DSouza has come out with a range of home decor products including frames, posters and cushion covers. As an avid recycling and upcycling enthusiast, I am now going a step further, and telling people – send me something you want to discard like an old tray, or a shopping card. I will chalkboard it and send it back to you. Contact Sharon with an image of whatever you want to upcycle into a chalkboard finished product.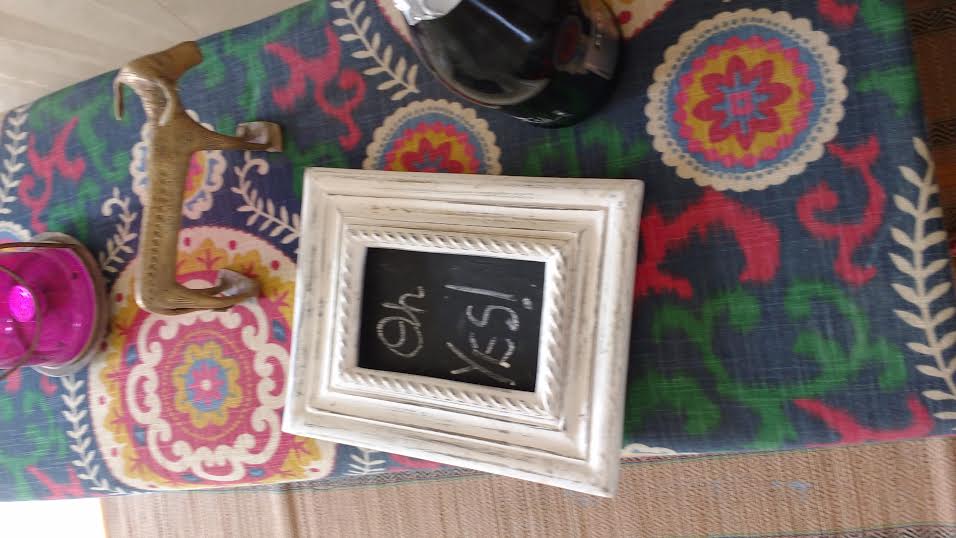 Style Radha is a decor and design brand, and is an offshoot of this very blog. The products are stylish, yet home grown, and I will keep bringing you delightful products for your home! To check my products out, head to Facebook or buy online at Engrave.

Decorative Yuka Plant from Fourwalls
If you thought artificial flowers looked tacky and gaudy, FourWalls will prove you wrong. This decorative Yuka plant caught my eye today, and you can be sure it looks real! Fourwalls is passionate about bringing out the highest quality artificial flowers, plants, and greenery along with stylish and trendy accessories. They source and curate their collection from the best in the industry.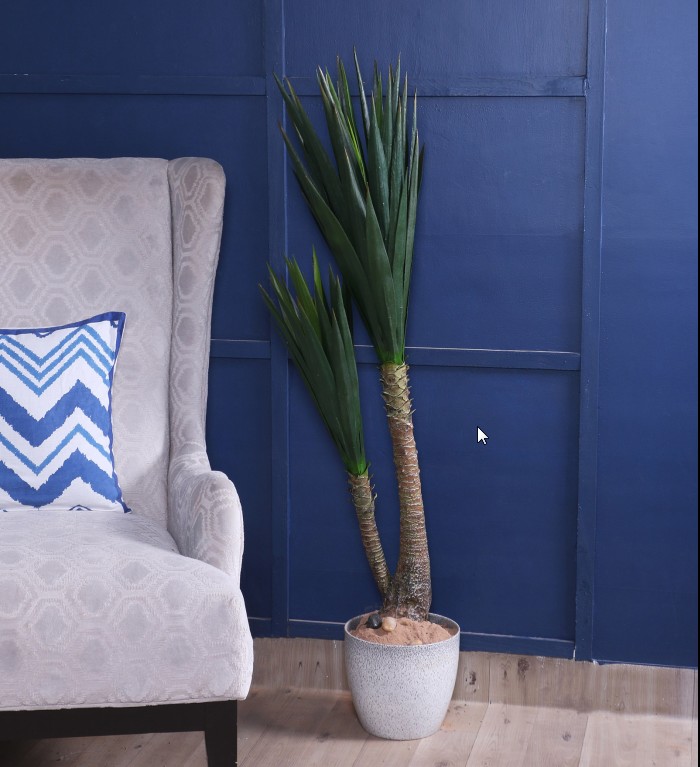 With a huge collection of artificial plants, flowers and creepers, I am thrilled at how natural they all look! This Yuka plant is one of my favorites and will totally rock your jungalow style decor!
Connect with FourWalls on their Facebook page.

Stag head from Eleganze Decor
My love for stag horns is well known, and when I saw this stag head on an Instagram post, I had to investigate and find out which shop it came from. Eleganze Decor is a Bangalore-based decor store that aims to bring elegance into every home. They have a range of exclusive artifacts, table decor, furniture & art collectibles, pottery, curios etc.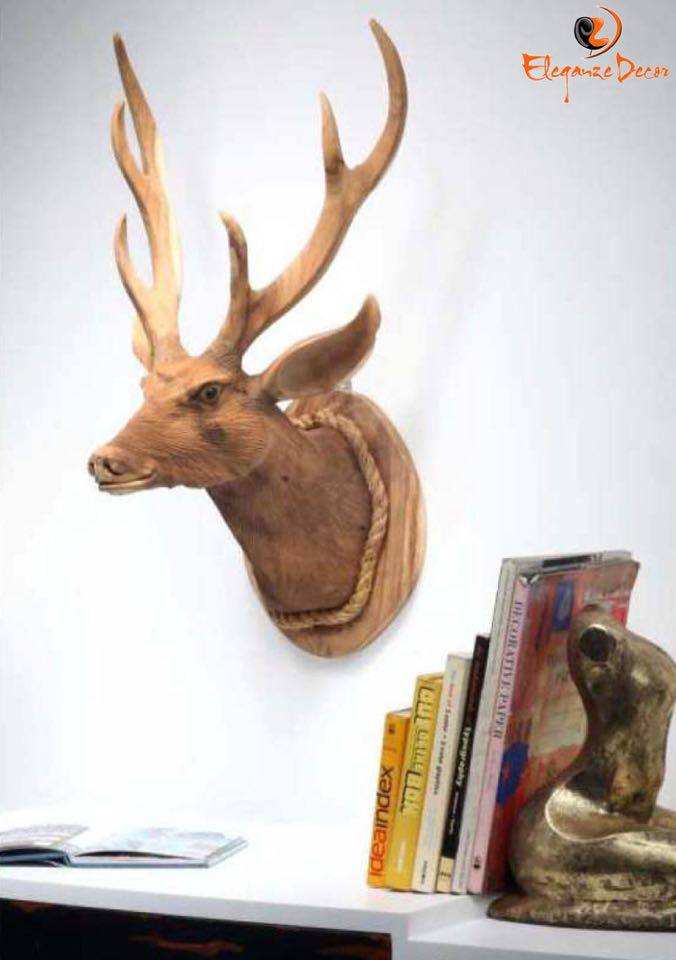 The stag head is made of teak wood. It looks eerily real, and will be a show-stopper in any space! You can connect with Eleganze Decor on Facebook here.
---
So what caught your eye this week?