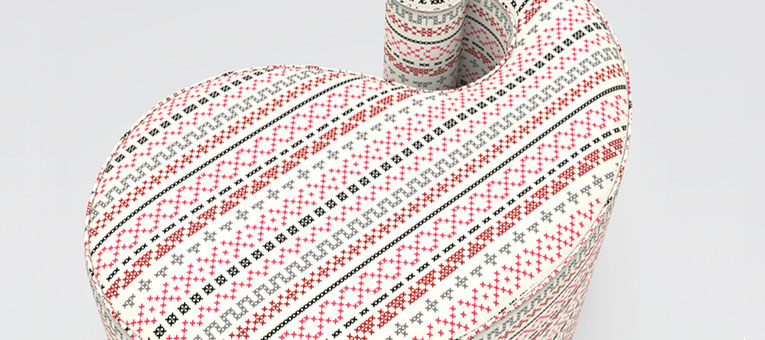 What an exciting two weeks it's been! I finally found the man of my dream*s – a carpenter who agreed to all my ideas, and even applauded me for saying I would do some of the work myself! Truly, a man I have been waiting for me all my life*! *with due apologies to the husband
Well, I will be sure to share more about this guy and his amazing work soon. But for now, it's time for another round-up of my best finds this week. And this edition won't disappoint you either!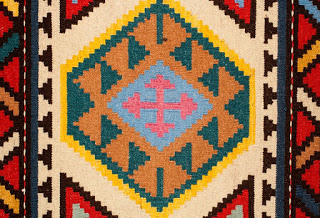 Kalavilasa
Founded in May 2012, Kalavilasa is a rug design company which works with the weavers of dhurries and carpets. It is committed to artisan welfare and sustainability.
The rugs they produce are handmade by craftpersons, working only with natural fibres and using a variety of techniques such as hand-tufting and dhurrie-weaving.
https://www.facebook.com/Kalavilasa
Aastha Handmade Guitars
Decor product or not, you decide. For me, a guitar or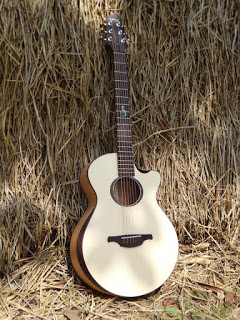 any musical instrument is definitely a decor product, as it adds so much of character to a room. And Aastha guitars are special. They are handmade in India.
This beauty pictured here caught my eye because it's from their first batch of guitars, a few rosewood, mahogany and Swiss spruce combinations but there are lots of different tonewoods available.
And…at the recent music festival in St.Gallen, Switzerland, the guitars caught the attention of quite a few people. They are in the middle of producing their second batch of guitars, so get in touch with them if you want one.
https://www.facebook.com/asthaguitars/
Simply Handmade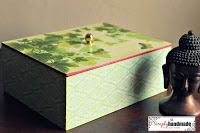 I know decoupage work is so common these days… everyone and their aunties are into this craft. However, this box by Simply Handmade caught my eye because the design (read choice of decoupage paper) was quite different from the rest, and the work is incredibly neat! The owner Piyanki does this work herself. These days it's all about the fabric and the material, and she does it right!
https://www.facebook.com/itsSimplyHandmade
Frescoes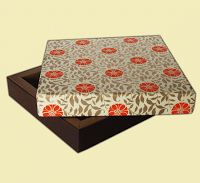 I found this one by chance. I was looking for invitations for an upcoming event in my family, and that's when I stumbled upon it. Besides invitations, they make the most gorgeous gift boxes. With the festive season around the corner, I am sure many of you are looking for interesting ways to present your gifts. Well, look at this chocolate box! Who wouldn't love receiving it, with its lovely Suzani-like print on the box? I would save it long after the chocolates are eaten; as a decor accessory of course!
https://invitationsbyfrescoes.wordpress.com
Design Gandhi Studio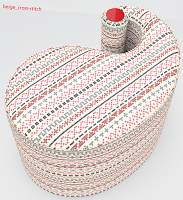 This 'Paisley' pouf from designer Hardik Gandhi's studio, is a lovely addition to any home. While they are available in many patterns and colours, this beige cross-stitch design really appealed to me.
It's true that good design should be functional as well as aesthetic. This pouf comes with an integrated coaster to place your wine glass or a coffee mug, as you comfortably sit atop the paisley. And for me, the paisley is very special – one of our earliest banners was a paisley print one!
https://www.facebook.com/Designgandhi
So what caught your eye this week? Email me, or connect with me on our Facebook page.