This week I am back with more recycled and upcycled products, and I am introducing you to a fabulous new service – artwork that is affordable (because you can rent it and keep changing your artwork). I also introduce to to a furniture rental company. But I urge you to absolutely not miss a special guest who is here with a very special request, right at the end, no.5! 🙂
RedMyna.com
In a fabulously revolutionary service, RedMyna offers you a chance to keep changing your artwork, by selling you affordable subscriptions to rent out high quality prints. I loved the variety of art genres they have in stock – whimsical, vintage, silhouettes, ethnic, street scenes – the classifications are as exciting as the variety! Here's a collage of some of the art pieces that appealed to me!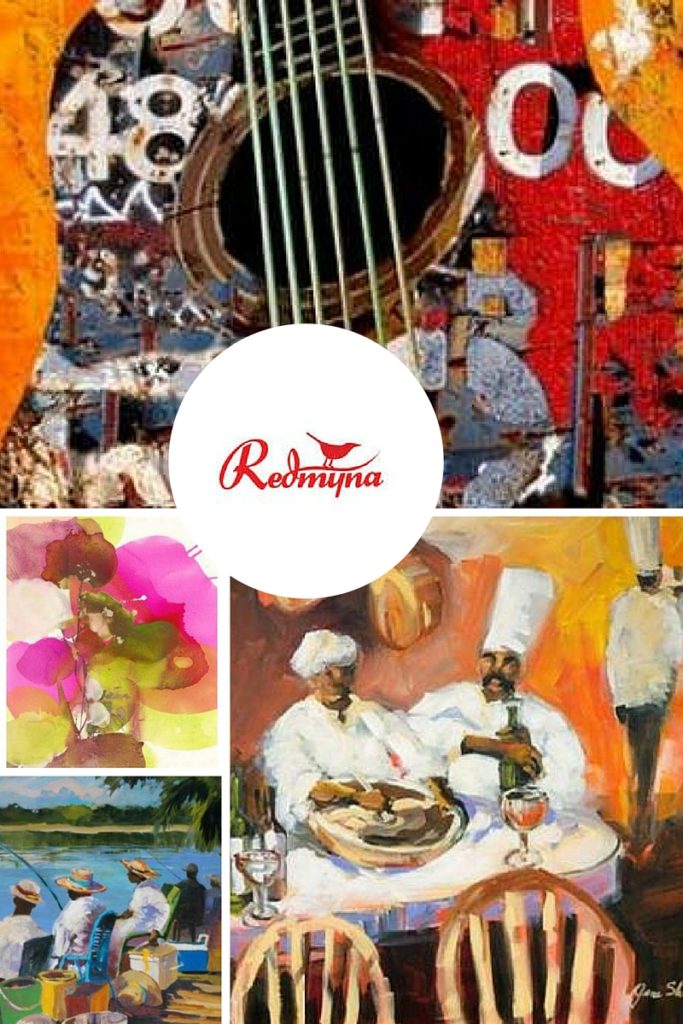 The first picture you rent out will be shipped along with the frame. Subsequent artwork is sent rolled up in shipping tubes, and all you have to do is swap the pictures, and return the old artwork back to them. They seem to have a wonderful system in place, and roundtrip shipping is free. You also have the option to buy artwork from RedMyna.
Visit their website www.RedMyna.com to browse through their art work and buy or subscribe!
ColorMeNew
Talk about sustainable living, throw in recycling, upcycling and all the green words you know. And you really have my attention. That's how an email from ColorMeNew caught my eye. It bleeped for all my keywords 🙂 So it all started when a house was bought, too much was splurged on some areas, and then the home owner Shwetha had no money left. So a cupboard converted into a 3-seater, a washbasin cabinet into a 2 door drawer, stray wood from cupboard into a book shelf, and a rusted throw away iron shelf into something more colorful, a flush door into a single bed. All this led to a new venture, ColorMeNew.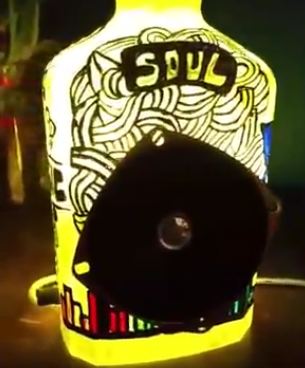 But what I am featuring here is their patent-pending BoomBox, and you guessed it, it's ecofriendly! An ecofriendly music amplifier. If you head to their facebook page, you will see a video of it in use. They describe it as, "One of a kind, trippy, and ecofriendly, it's a perfect addition for your musical high!"
You can contact them on www.facebook.com/colormenew where they are constantly updating not just information on products but other environmental stuff too!
LivelyWood
When you see colours from palettes you love, and when you see lots of recycled, heart-made, handmade stuff, you are naturally drawn to a business. And that's what drew me to Livelywood. I saw the heart in everything they displayed on their website. Sonia Sumant is an interior designer, and she also makes, remakes, refurbishes the most gorgeous furniture and decor pieces.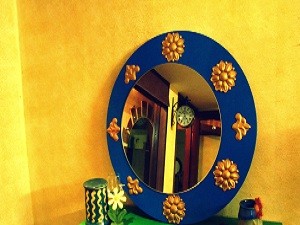 This particular mirror caught my attention because of the colours and embellishments. On the website Sonia describes it as "rich and deep blue is this mirror called Jaala inspired by my travel to Hampi (India). This mirror marks the infinite water reservoirs and the riches of the kingdom of Vijaynagara". The mirror is made with plywood with MS motifs hand-painted to look beautiful.
Browse through her website for more details http://livelywood.in
Furlenco
Furlenco just launched in my city, and I think it is an amazing concept. With a large floating population in our cities, this venture lets people move cities without worrying about selling furniture whenever it is time to move.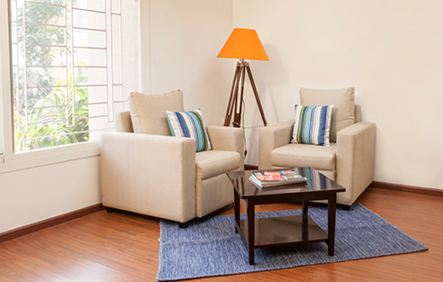 What I liked more was the fact that their furniture is very likeable. With pieces carefully designed by their inhouse team, it gives urban India a great alternative to spending too much money on new furniture!
Check them out on Facebook https://www.facebook.com/Furlenco
Crowd Fund Virsa while you Shop
Here's a lovely way to help a startup, help khadi weavers in Kutch, and get a load of products in exchange for your help. I have lent this space to Virsa's Vikram Nandawani, and I will let him tell you what to do.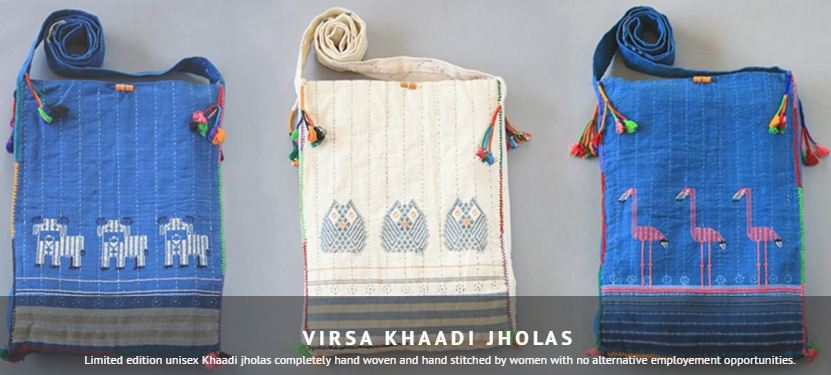 "We are immensely happy that Virsa, our social impact initiative, has been selected for crowd funding. It has been an enthralling journey for all of us at Verry India to bring this project so far. It is a small step towards revitalising traditional art forms on the brink of extinction. But… we can't do this alone and we need all your help and support to ensure that Indian artisans and the art forms get the respect they so truly deserve.
We are live on Wishberry starting today https://www.wishberry.in/campaign/virsa-untouched-machines/
---
So what caught your eye this week? I do hope you will take a look at Virsa, where you can help crowd fund them for as little as 1000, and get the coolest products as rewards!
And finally, have you downloaded your free issue of Châtelaine yet? Do try out the lovely summer recipes in there.

Did you know? Châtelaine's recipes have been contributed by 3 special people. Anuja Rajeev (summer cooler recipe) and Bilkiez Fatima (healthy oats and dates fudge) are my classmates from school. Finally, Rekha Sridhar who shares a lovely cake recipe, started this blog with me.
Click here to start the process of downloading your own copy of Châtelaine now!