We are back, with a fresh new series of '5 awesome decor products that caught my eye this week'
Red block print coasters from Chiguru
A venture by Archana Rao and Sonia Deshpande, Chiguru works with 6 lovely ladies from the livelihoods centre at Panchgani-based NGO Grampari. Their products (aprons, coasters, tablemats) are gorgeous with simple but eye-catching colours and blockprint designs. But there's more to Chiguru. It has a totally transparent pricing model, the women get paid per product (and not per hour) and the rate is decided WITH them. Also, their products are ethically sourced, eco-friendly, and the fabrics are all authentic. This happy set of red and green block print caught my eye from Chiguru's lovely range of products.
Connect with them on Facebook at https://www.facebook.com/chiguruproducts/
Blue distressed finish bench from Bohemian Soul Art
Quite aptly named, Bohemian Soul Art is owned by Sapna Naidu Franswah. She creates unique furniture pieces for her clients, and ensures that she works only with teak. Best of all, she prices her products very reasonably. This blue distressed bench is something she custom-made for a client, and it completely stole my heart! She also does interior decorating and styling for her clients, and also paints the most gorgeous paintings!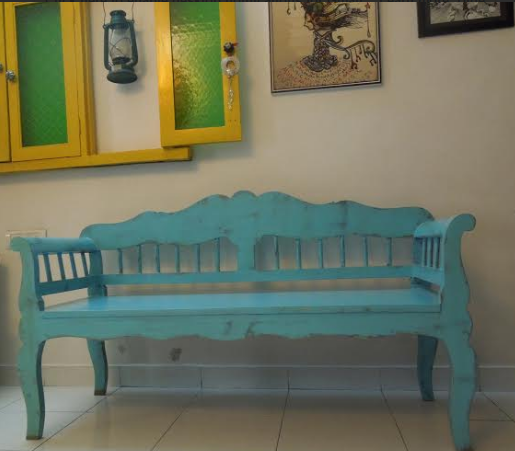 Connect with her on Facebook at https://m.facebook.com/Bohemian-Soul-Art-689663591112955
The Big Parade mirror from Scarlet Splendor
A brand founded by siblings Suman Kanodia and Ashish Bajoria, Scarlet Splendor is a brand for luxury decor products, and they often tie up with international designers. The products are revolutionary as you can see from the radical new styles, designs, and patterns on the products they promote. This framed mirror is christened the Big Parade and is from the Vanilla Noir collection, reminiscent of the black and white silent movies of yore.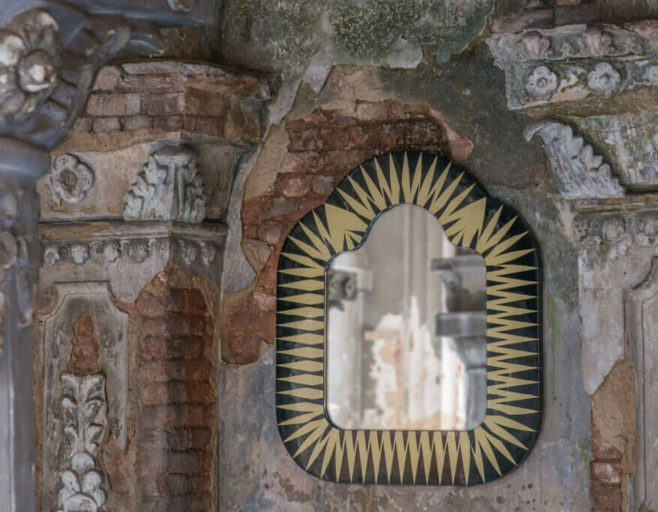 Connect with Scarlet Splendor on Facebook https://www.facebook.com/ScarletSplendour/
Minimalist Lamp from Studio Dhi
Bangalore-based architect Kavya Sundaram runs a brand called Studio Dhi where she makes gorgeous minimalist lighting fixtures as well as refurbishes furniture, and other interesting decor services. She also retails on engrave.in. This minimalist lamp stole my heart, and I would love to connect with her to explore the possibility of creating something for my home.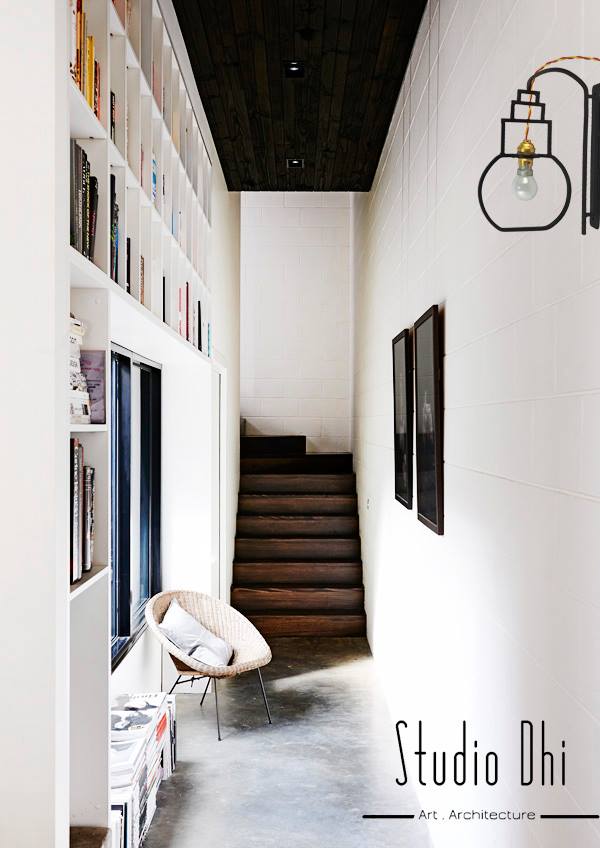 Connect with Studio Dhi on Facebook https://www.facebook.com/StudioDhi/
Rocking Horse in Bamboo from Alaya Designs
Alaya Design Studio has the most gorgeous artisanal handcrafted furniture. They also create home decor items (such as handcrafted copperware, Tibetan handcarving on wood, Kumaoni Aipan paintings) with the help of traditional artisan communities in the Himalayan region. Talented young designer Joshua Paljor Hishey is the principal designer, and Richa Ghansiyal is a partner at this business. I loved this rocking horse in bamboo the moment I set my eyes on it. Made from sustainable, natural bamboo, it is a great way to get your kids simplify their childhood and learn about environmental consciousness.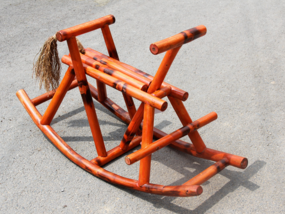 Connect with Alaya Design Studio on Facebook here https://www.facebook.com/AlayaDesignStudio
So what caught your eye this week? If you know of any interesting product makers do alert me. I would love to feature them here.