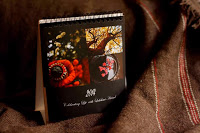 It's been an eventful year, and I thought the last day of the year should be a time for collating the year that was, here at The Keybunch! The year started with Lakshmi's
beautiful Photo Calendar
with breathtaking shots to take us through our days of 2014.
January also saw one of our most popular home tours – Komala Krishna's lovely Chettinad-style apartment.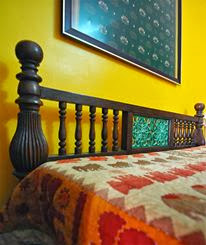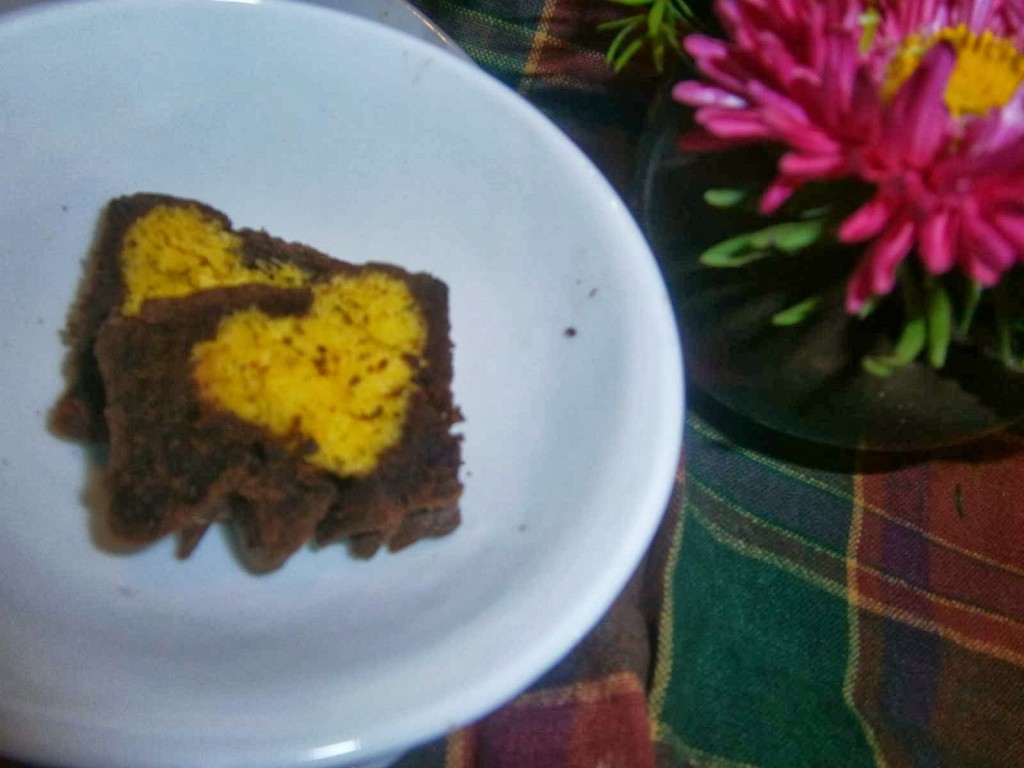 February
brought with it a special event for me and the blog. I attended my first-ever blogging conference
Win14
, a lovely event with accomplished key-note speakers, my first meeting with BlogAdda's fab team particularly Harish and Ankita, and of course meeting old friends like Sunita Mohan and this is where I forged new friendships. In February, I also posted a
Valentine's message
that I spoke from my heart, but the surprise was not this heart-surprise cake that I featured alongside the post, but the numerous emails that I got, telling me that the post touched them deeply, and was a very meaningful one!
I am still in love with the gorgeous hot pink-orange color combination that I talked about in February. Here's a shot that singer Remo Fernandes was kind enough to share with The Keybunch, featuring this lovely combination in the backdrop of his son Noah's wedding.
In March, I introduced you to Pattachitra (an art form) and the plight of artists in a village where every resident is an artist! Do go back and read that story here. I also shared my love for Suzani and devoted a blog post to India-inspired decor around the world.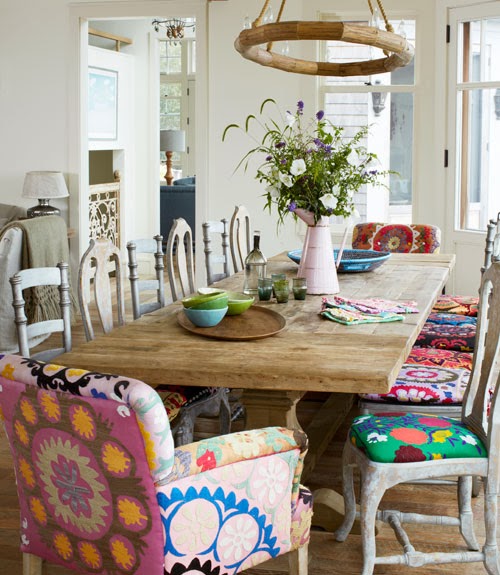 In April, I took the month off to go back to my hometown and spend time on my pet project – looking at, clicking pics and meeting the residents of beautiful old Mangalorean homes.
In May, I restored a lovely old Chippendale-style wooden mirror frame and alerted you to Ra's lovely cathedral-style (Gothic) bookshelf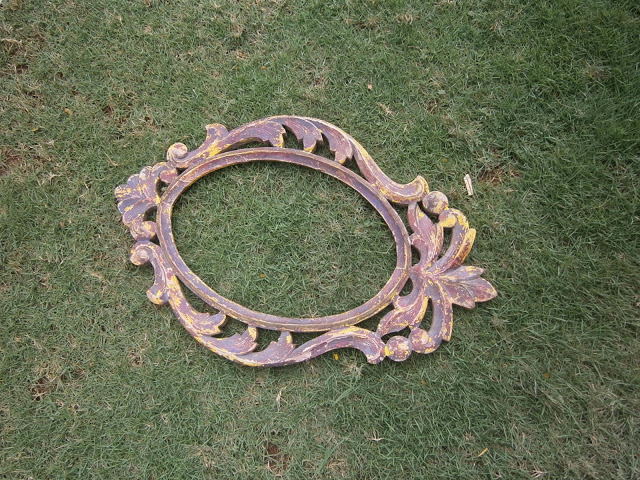 In June, I showed you a lovely old Mangalorean home that is now restored and houses a spa. This blog also made it to the I TB Listing as one of India's top blogs!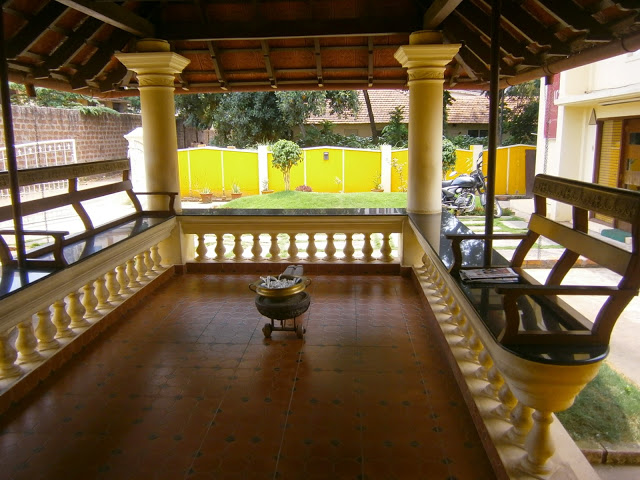 July was another lovely month for the blog. I attended a sponsored blog meet at Goa, and test-drove and reviewed the new Tata Zest. I also spoke about entertaining with classy metal-ware. Blogging about the Hastakala photoshoot for BuynBrag was a lovely assignment, especially because of the sweet little pug Shera and her pups!
August saw the debut of recipes on the blog, as I shared my flaky-pastry and sausage roll recipe. Aarohi Singh launched her new line of upcycled furniture. I also shared a Yellow painted stool DIY and of course Sarmistha Roy's gorgeous DIY about stencilling on chairs.
September is a lovely month, and the beautiful posts are testimony to this. I shared vignettes from Karishma and Anish's home in Korea, and we toured a beautiful Mumbai apartment styled in the world-ethnic look.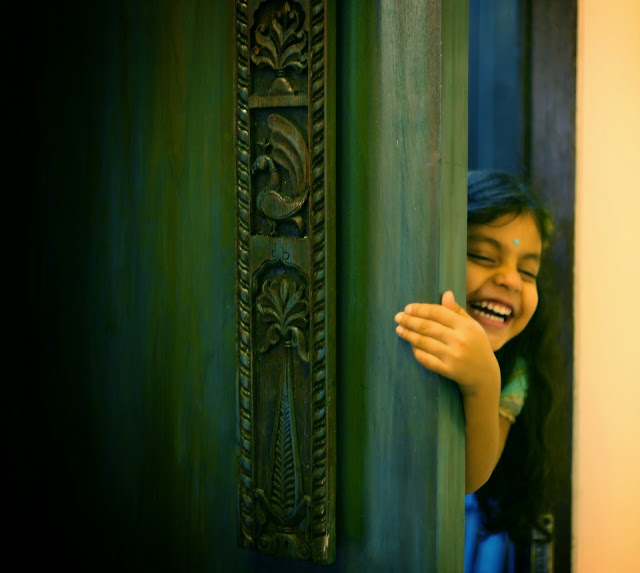 I also took part in a collaborative fiction contest with 8 other bloggers, and our team rocked! We stormed the leader board through the first 2 rounds, made it to the top 5 of the contest in round 3, and are now awaiting the final announcements with bated breaths! Wish us luck!
My home-office space was featured on We Work, and I also shared my recipe for Eggless chocolate cake with coffee cream on the blog.
October was a busy month on The Keybunch with a whopping 14 posts, most of them related to Diwali. Among them you participated in The Purple Turtles giveaway, and appreciated the lovely model of Bangdar Sarali! Award-winning food blogger Deeba Rajpal also shared her Shahi Tukda recipe on this blog.
In November, I shared my Fruit Soak recipe for the traditional Christmas Cake, showed you a lovely curated collection called Kedgree and the long overdue post on Jaypore. November also saw me writing for Portico India's blog.
Finally, in December, the blog wore a festive look, and there were lots of Christmas-related posts including my plea to help do your bit to put an end to hunger among India's school kids, my Christmas Cake Recipe and Pallavi Rao's decked-up Christmas home. On a sad note, I take time out to remember the kids of Peshawar – the ones who perished, and the ones who survived!
I also participated in the most amazing Christmas Blog Hop. Read an enjoyable collection of Christmas posts by bloggers.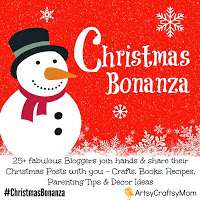 Hasn't it been exciting? I certainly enjoyed bringing you all these stories and posts. What would you like to see on this blog in 2015? Email me and thank you everyone for the love, and the wonderful year you gave me by being a part of this blog!
Happy New Year 2015!