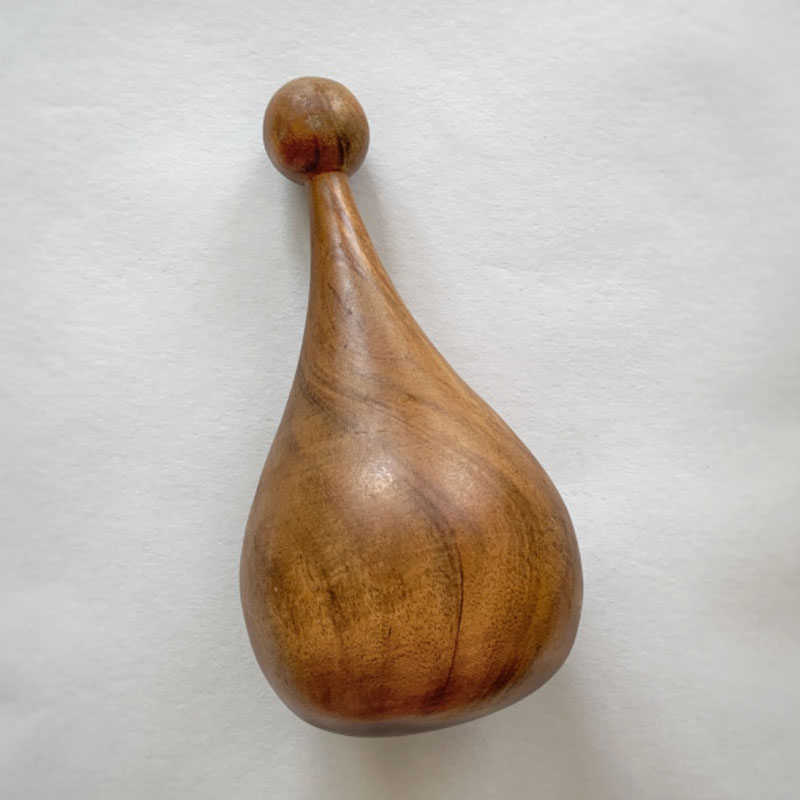 We at The Keybunch store sent out this Wobbly – a product that wobbles a bit and hence is quite interesting to decorate a space with – to artists across India. We gave them a free hand. Our only ask? Convert the wobbly into a dolly. The idea was to get unique art on them, and auction them with the money going to a deserving charity.

What is CommUnify?
Every year The Keybunch loves to donate to worthy causes. This year we are doing it through collaboration, and we love the vibes. We want to take it forward, and hence this is the beginning of CommUnify – our little way of unifying community members for a cause. Wish us luck!
We found a worthy cause to donate to!
We looked high and low for a deserving recipient for the proceeds of the wobbly dolly project. We have now zeroed in on Durgest Maravi. Here is a little write-up about the beneficiary, written by the team that helps him sell his work.
Durgesh Maravi – artisan story
The first thing that stands out about Durgesh Maravi is his positivity. Despite the woes faced by his craft and the overall industry, he remains an artist ever ready to uplift others by sharing his skills through teaching.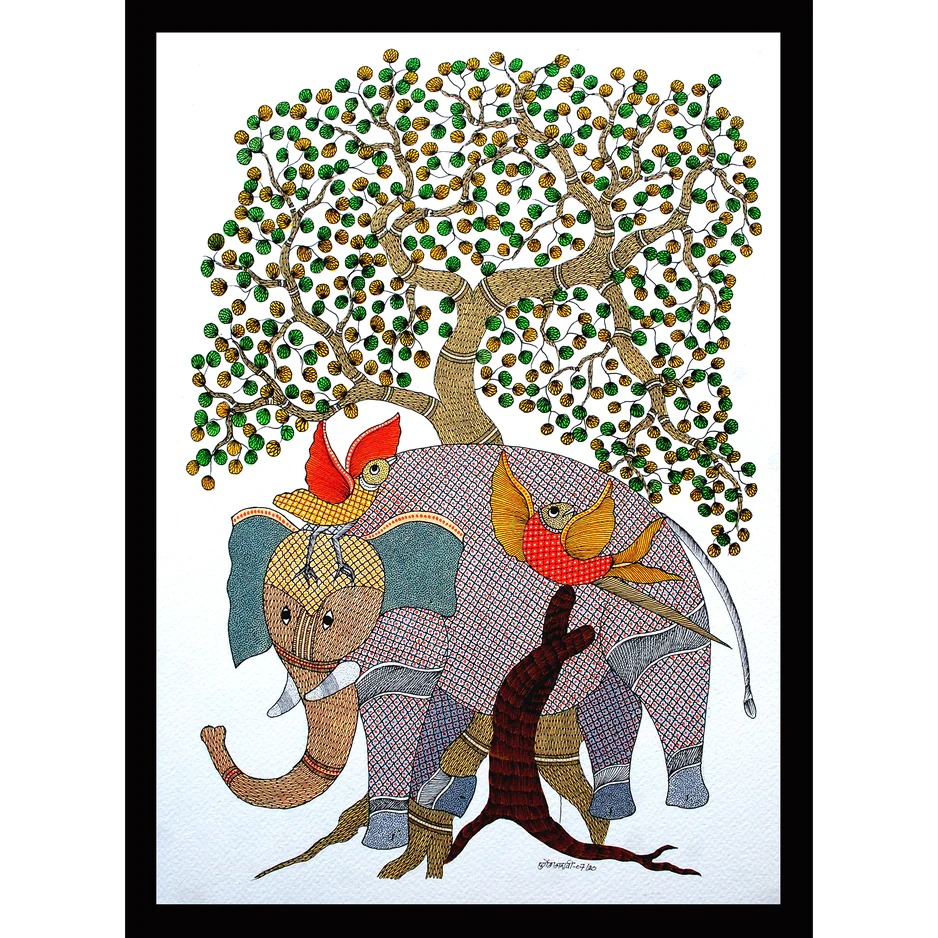 Gond is a craft inspired by nature and fused with an individual artist's imagination. Durgesh began practicing Gond at a young age when his mama and mami took him to Bhopal to learn the craft. "Initially, it was doing art. Then as I drew and painted everyday, it became a part of my mind." Durgesh explains. It's been twenty years since he began.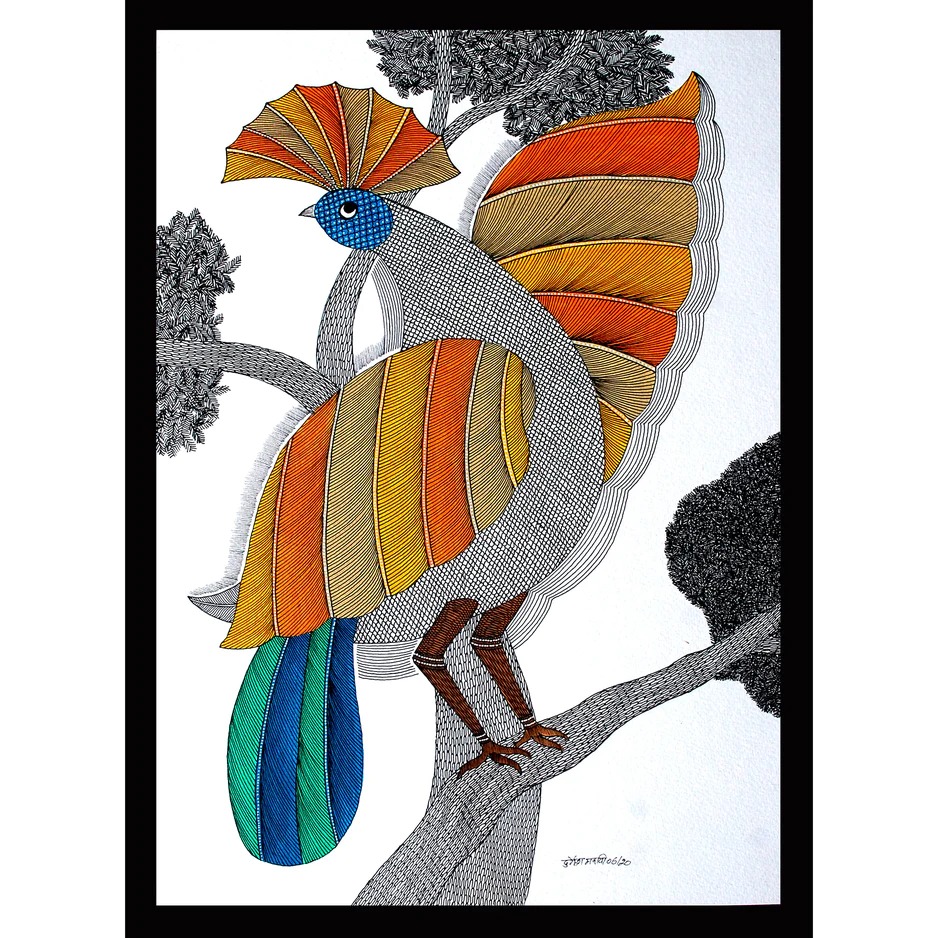 For ideas, Durgesh looks around and visualizes an alternate world or way of being. He thinks about an animal and wonders what else they could be. For example, if he sees a fish, he gives them wings.His best work is about human life when he depicts humans being re-incarnated into this form after taking 42,00,000 births as other beings.
Duresh works alone in Dindory village in Madhya Pradesh. He has studied till the 12th grade. During the monsoons, his family struggles as they live in an old kaccha house and water seeps through the roof. Even traveling for raw materials like pens and sheets needed for Gond becomes a challenge. He has to travel to bigger cities like Bhopal to get them and it ends up taking nearly four days.
He loves being an artist but due to the struggle to make ends meet, must work as a farmer as well. Durgesh switches between both. "It's hard because this constant switching takes a toll on me – physically and emotionally. I must work harder to make sure the quality of my art isn't affected. I am even ready to work for twelve hours straight to meet orders.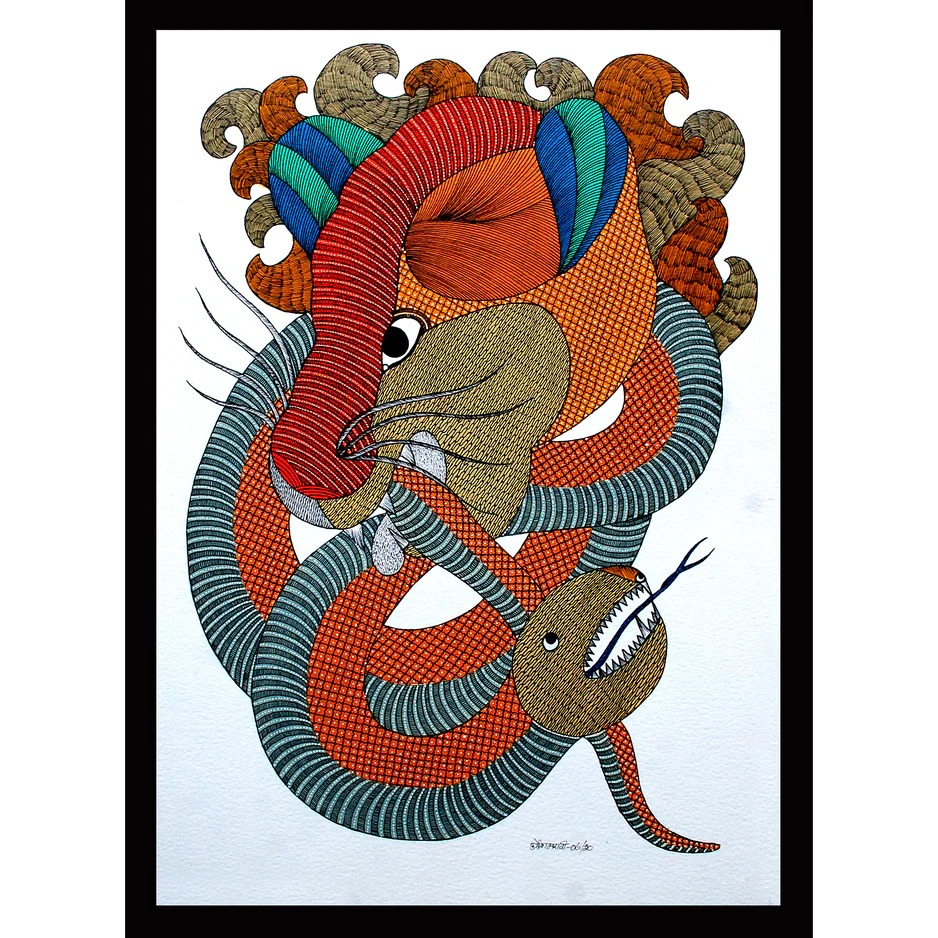 But Durgesh remains upbeat and is happy to teach the craft. "If more people do – why not? I am proud of it. I want competition so it will grow visibility."
Durgesh's son has sickle cell anemia. He requires regular blood transfusions. With negligible resources, it's a real struggle for Durgesh to keep up with his son's medical expenses. Durgesh does not believe in feeling sorry for himself and. "Positive attitude towards things and people makes a lot of difference," he concludes.
Wobbly Dolly Artist profiles
The art work we raise from the sale of Wobbly Dollies will go towards helping Durgesh. While the artists get busy with their work, in no particular order, here are the artists. Follow them on Instagram, and keep an eye on the dolls they are making.
Namratha
"Namratha strongly believes in the therapeutic power of art and loves exploring various forms of art such as painting, theatre and storytelling. Namratha creates quirky, whimsical pieces of art inspired by Indian Folk Art and global artforms, which are hand-painted! In addition to art, Namratha enjoys decor, travel and writing.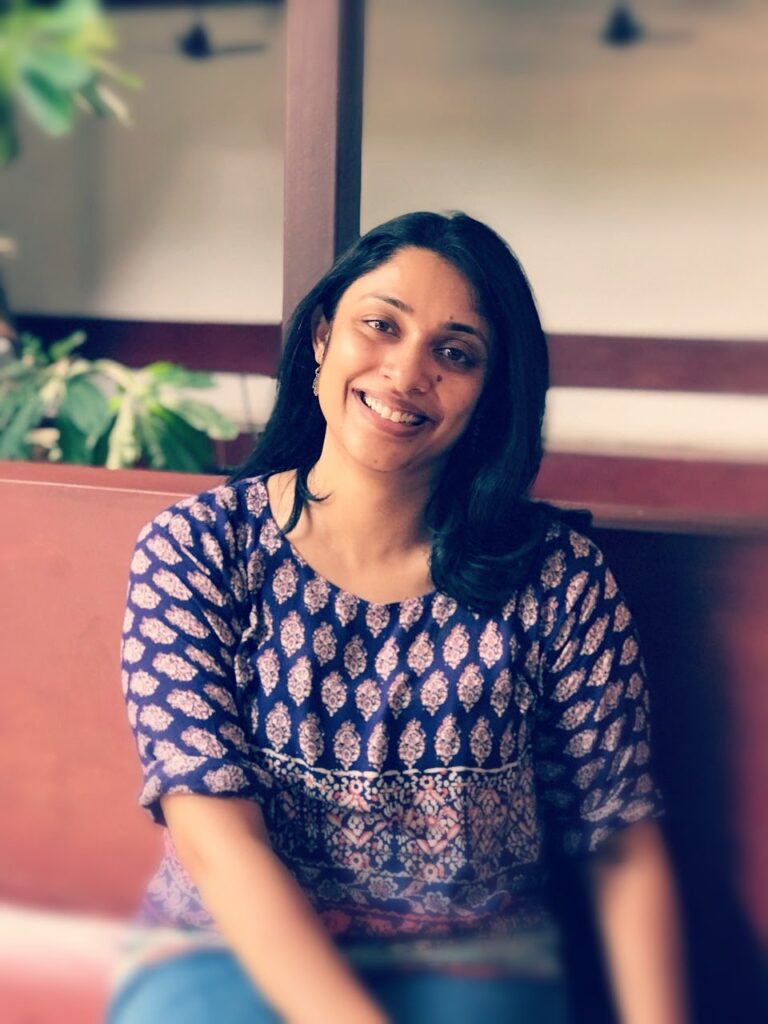 Christine Kale
A self-taught Artist, Creator and Art Teacher from Pune, Christine is also a Freelance Graphic Designer and a full time Mother and Homemaker. Her Love for this medium inspired her to create Art in a non complicated yet pleasingly simple manner.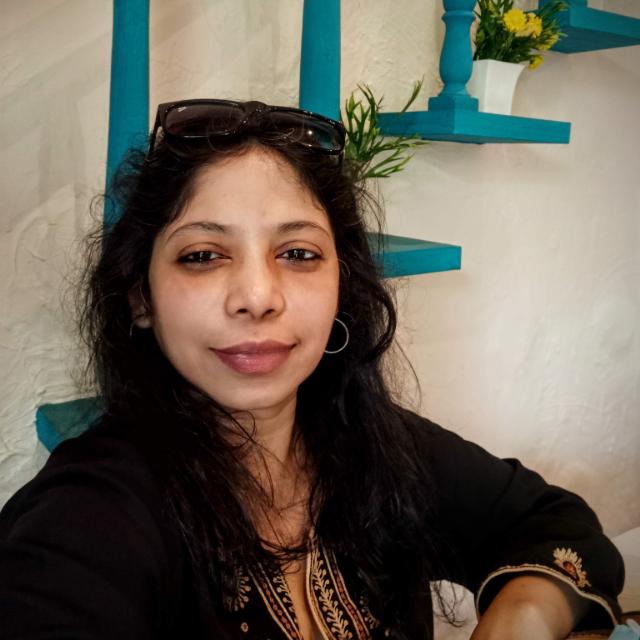 Shawn Dsouza
Shawn D'Souza is an illustrator and textile designer based in Mumbai. He expresses his observations through rich watercolor artworks. His favorite themes to explore range from serene landscapes, dainty floral arrangements to scrumptious meals and everything in between.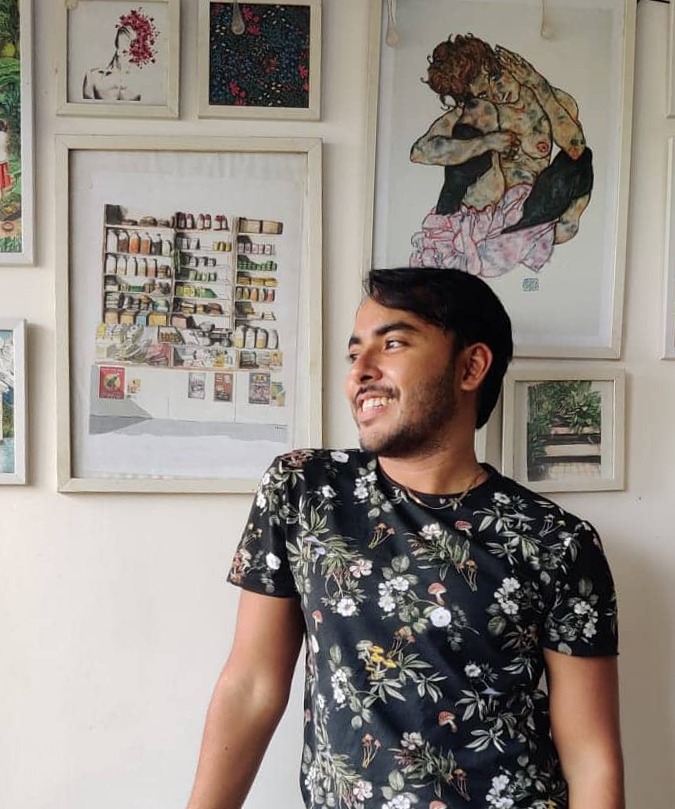 Meenakshi
Meenakshi has always been a creative person, but started showcasing and selling her art just about five years back. Being a nature lover she loves painting flora and fauna in water colours. She loves to experiment with different surfaces and mediums with a child-like enthusiasm!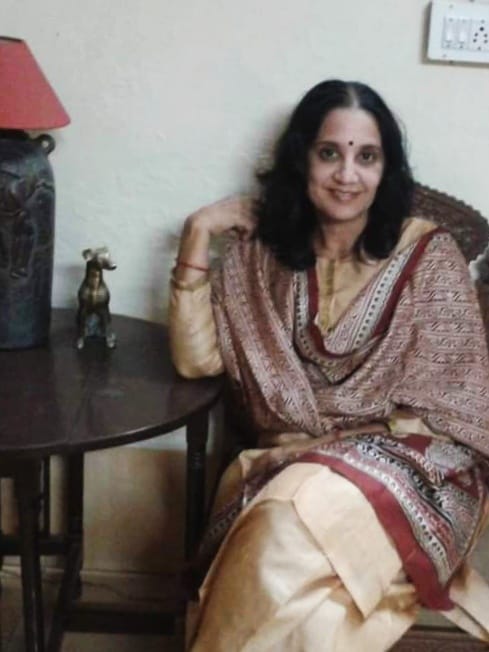 Ashish Agrawal – Bareilly, Uttar Pradesh
Ashish has been doing art exhibitions for more than ten years. His signature style of working is mixed media and acrylic. His art is mostly inspired by Indian mythology and lesser-known folk tales. He has exhibited his art with Lalit kala Academy, Meraki Art House, India Art Festival, Nine Fish Art Gallery etc..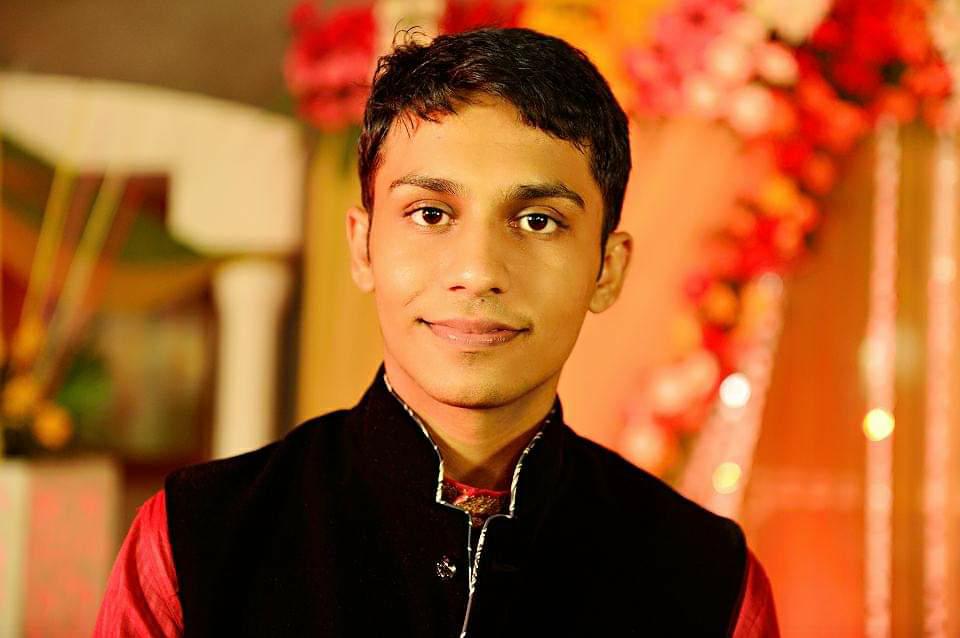 Deepti
Deepti Ahluwalia Sinha is a watercolor artist. She paints in a minimal style and draws inspiration from nature and a childhood spent in Delhi. Apart from watercolors, she also designs surface patterns and her most recent work was for Tinkaa Tinkaa. Her work has been featured in the Hindu and zee lifestyle. Apart from original artworks, she also has a website which promotes beautiful affordable art prints.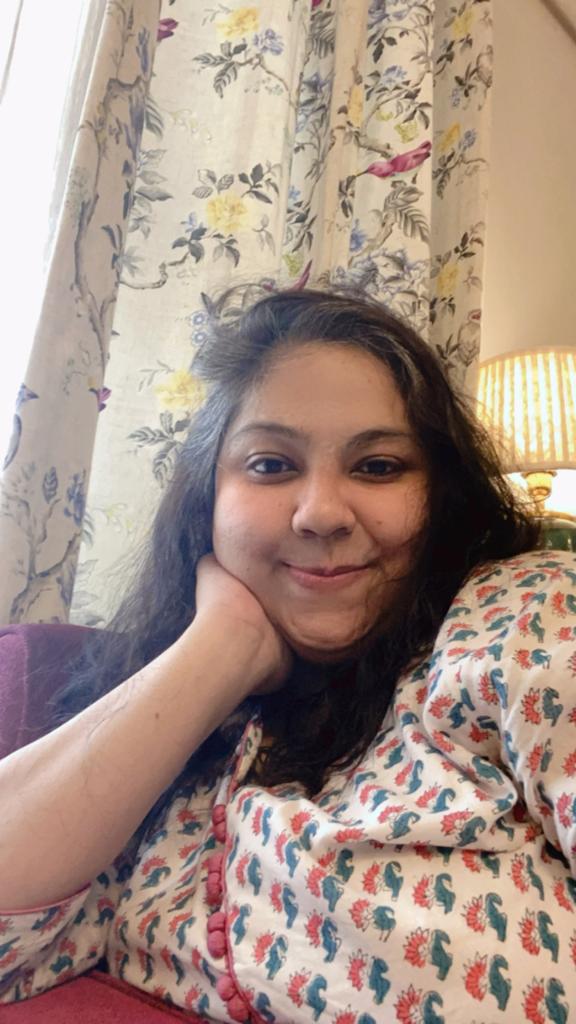 Praaggya
Praaggya is a self-taught artist who loves to experiment in various mediums. From water colour florals depicting happy, cheerful moods to exploring unconventional forms & emotions in abstracts and mixed media pieces, from hand-painted stationery to vintage collages, every piece she creates "stems from intuition, and is shaped & brought to completion with the help of skills developed through years of practice and passion for making art", she says.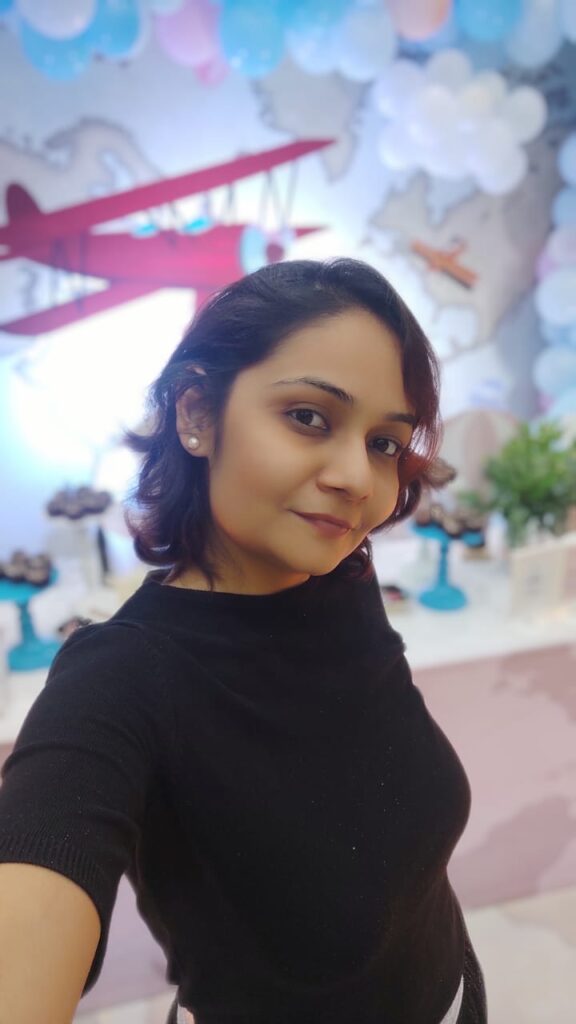 Manishi Bhasin
Manishi Bhasin is an advocate by profession and an artist by chance. She started taking her art seriously in the COVID years. She initially started Handpainting artforms on discarded objects and various surfaces like wood, plastic, metal, glass etc. The projects closest to her heart and sentiments were those she picked up as trash and transformed them to something spectacular. Through refurbished artefacts she does her little bit to conserve Mother Nature.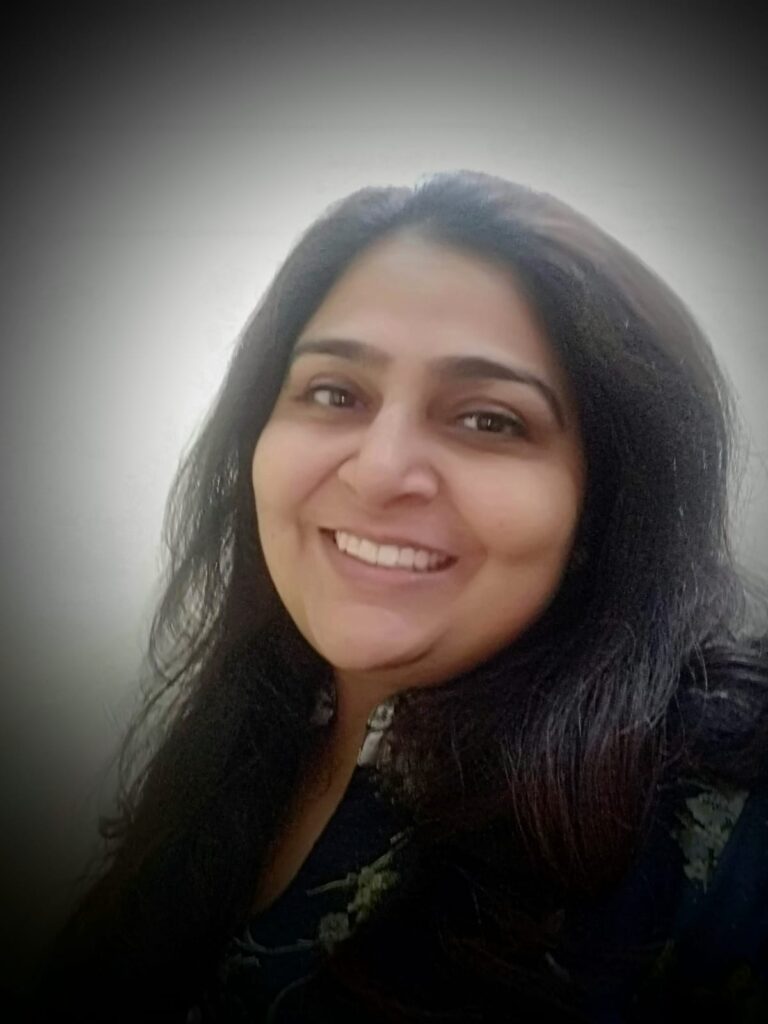 Gayatri
A Nutritionist by Profession, Gayatri loves gardening and sustainable living. She has a great love for Handmade products as they always carry a part of the artist within them. She loves designing and making her own jewellery. She also loves to upcycle and reuse anything, anytime, anywhere possible! From her garden to her living room most of the stuff in her home is DIY!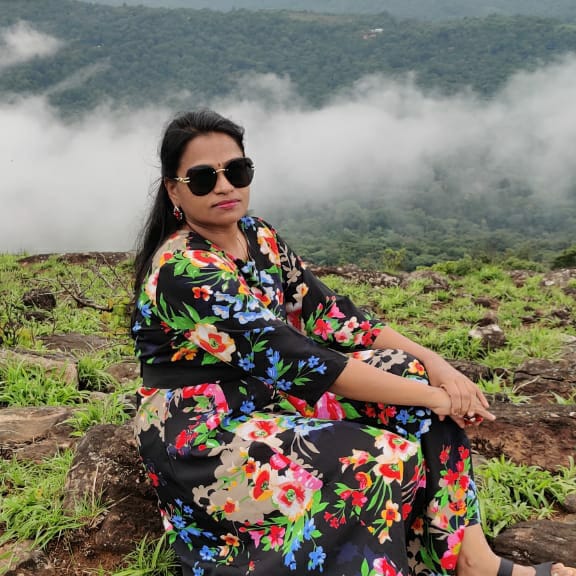 How can you help?
Follow our Wobbly Dolly Artists on Instagram. Spread the word around. Tell your friends and family, show them the wobbly dollies on Auction Day! There is so much you can help us with, so stay with us, we need you!
All wobbly updates are available on our instagram page –
https://www.instagram.com/thekeybunchdecor