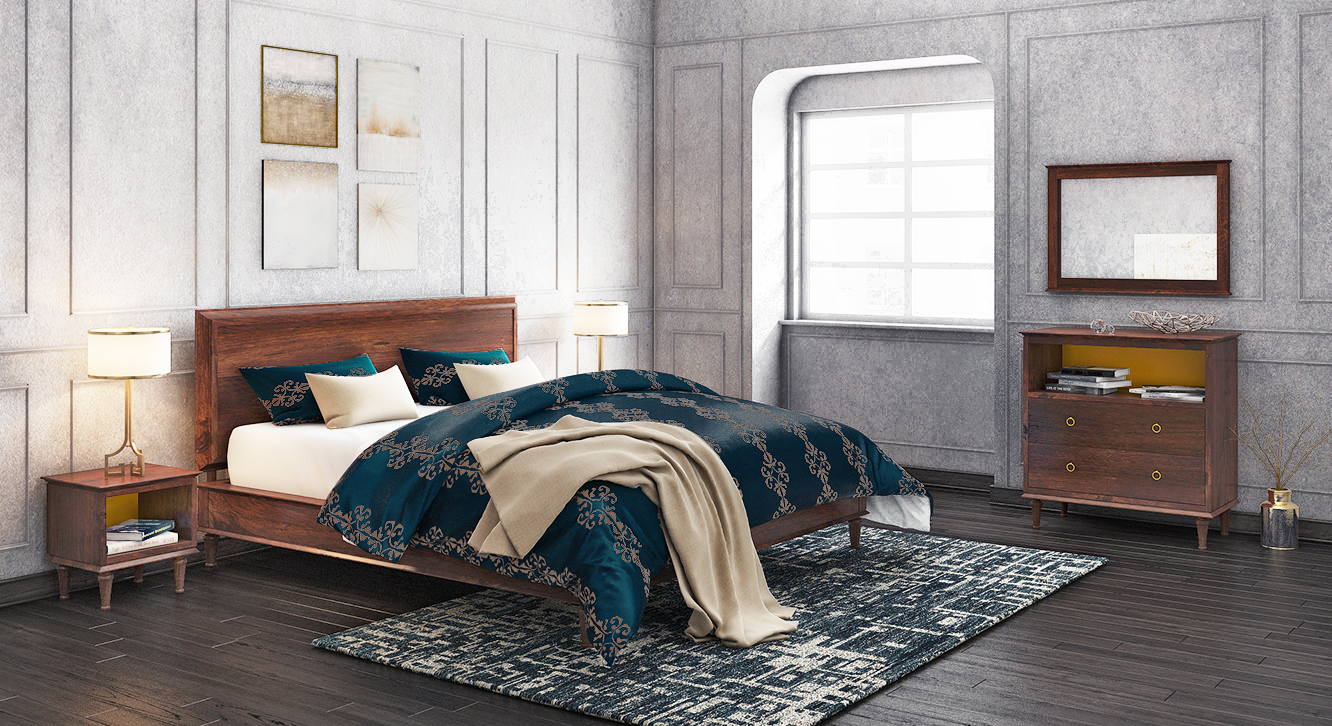 French colonies in India are characterised by their distinct architecture and furniture, and an air and feel quite different to the rest of India. Urban Ladder's Mahé range of furniture has quite aptly captured the essence of this Indo-French look – with the wood and yellow finish that instantly brings to mind Mahé yellow homes and passion for wooden accents!
I first travelled to Mayyazhi, increasingly spelled Mahé when I was in school. Having been exposed to the curvy Portugese furniture in Mangalore (where I grew up), I was already well on my way to appreciating architecture and furniture detailing wherever I went. The style I saw in Mahé struck me as different, but just as charming; like an elegant, yet fuss-free grand aunt. Subsequent trips saw me grow to love the French colonial style, sometimes even preferring everything about it to the rose and curved, carved and dramatic pieces of Portugese furniture back home.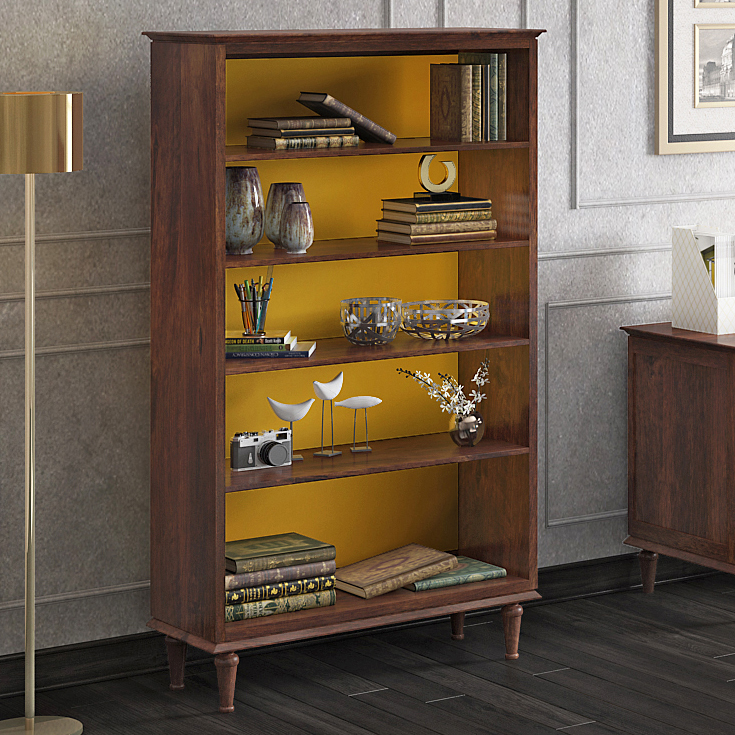 When I heard from Urban Ladder and saw the first-look pictures of this range, I was instantly transported to that childhood visit to Mahé. Here was the turmeric yellow that one sees everywhere in the colony, and here were the angled and elegant furniture legs of neo classical France, an era where anything frivolous was discarded in favour of straight and tapered designs.
The Mahé range consists of beds, study sets, storage options and dressers – though the original furniture it lays tribute to was made of locally available hardwood, I love that these are made of mango wood, polished to an authentic finish, and look regal! The yellow back panel is made of MDF, and gives a lovely modern touch to this range.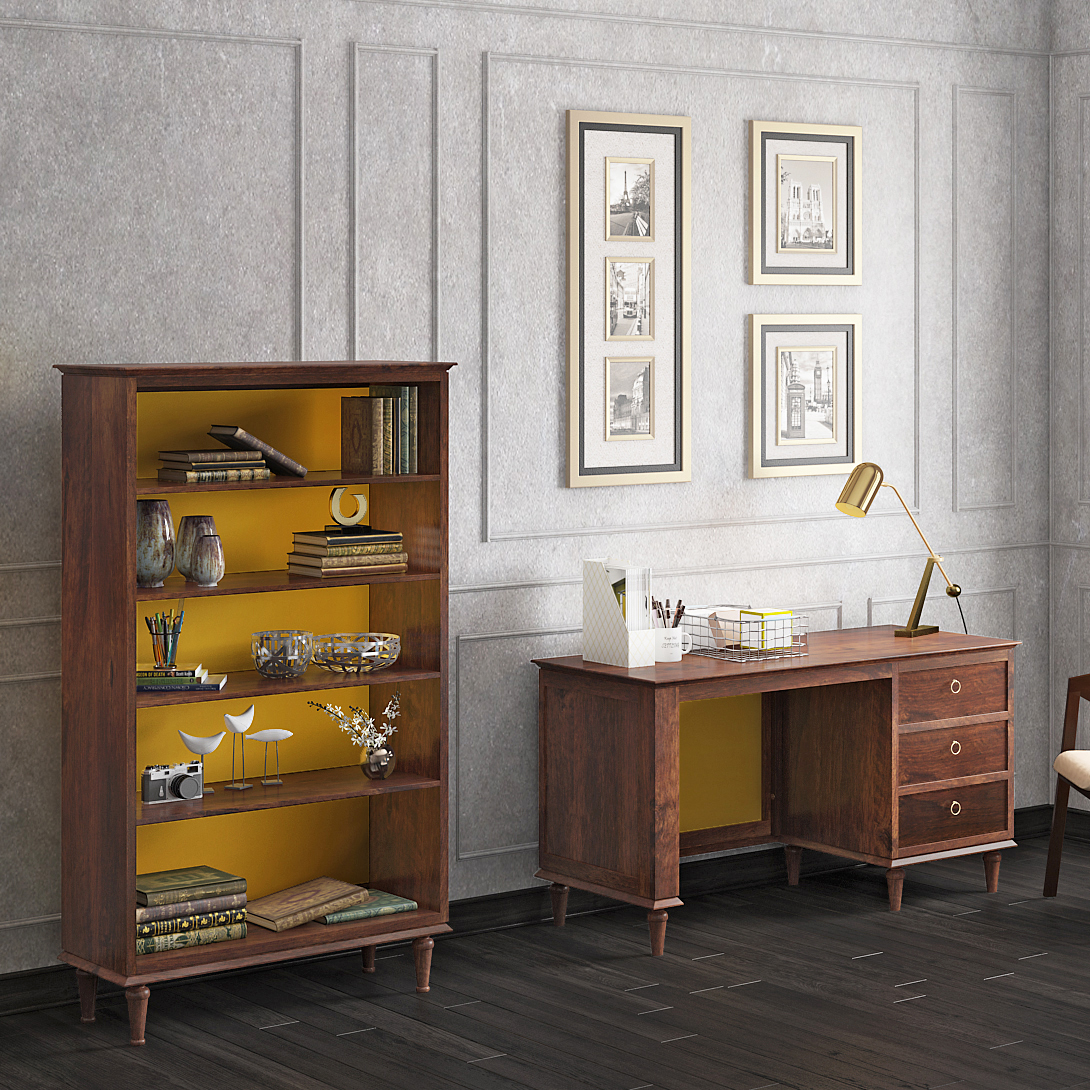 The Mahé range is priced well, for something that is a-near exclusive design and made of wood. The line works well both as a theme buy (furnishing an entire room with this range) or an accent buy (using just one piece, for instance, the storage box (incidentally, my favourite piece from this range)!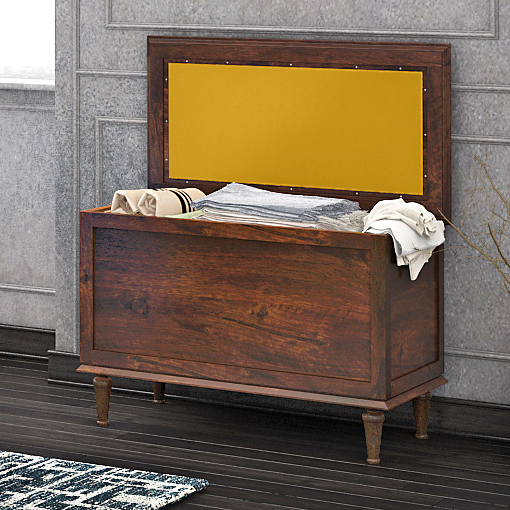 The Mahé range needs little in terms of home styling. The finish is almost honey-coloured walnut and the yellow paired with it, has the required pop of colour, so styling it is a breeze. A gold or white accent decor accessory, light coloured walls, and dark floor rugs will highlight the elegance of this range best. In keeping with 2017's fresh style theme, add some greenery or a simple flower arrangement near your Mahé pieces.
For more information and to see all the designs in this range, click here.