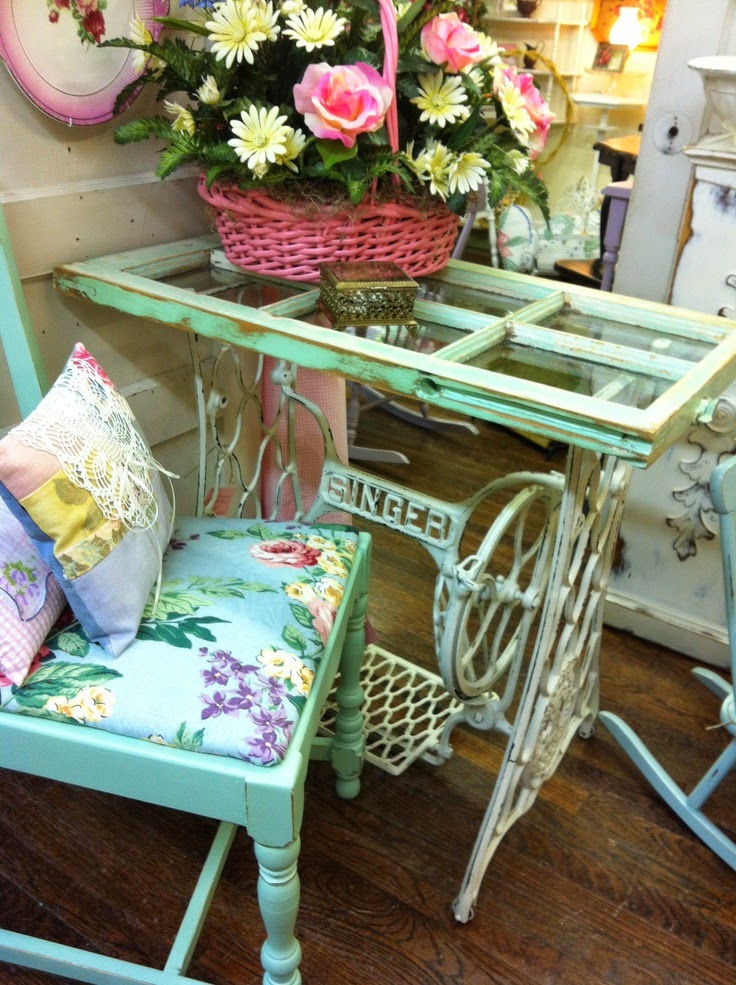 There is no denying the charm of an old sewing machine. Have you got one with you? Apart from the sentimental value – your grandmother used it to make your mother's wedding gown! – sewing machines are charming additions to your decor.
Here are some wonderful ways to display those antique beauties.
A suspended wine caddy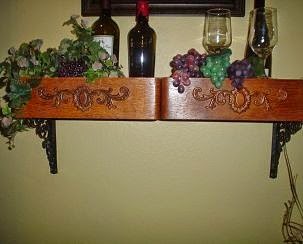 This would also work as a general purpose shelf for books, spoons, etc.
A dreamy wash stand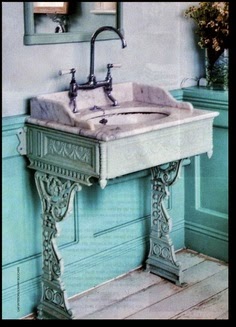 Teal is a lovely color for re-purposed antiques! Pic via
As a table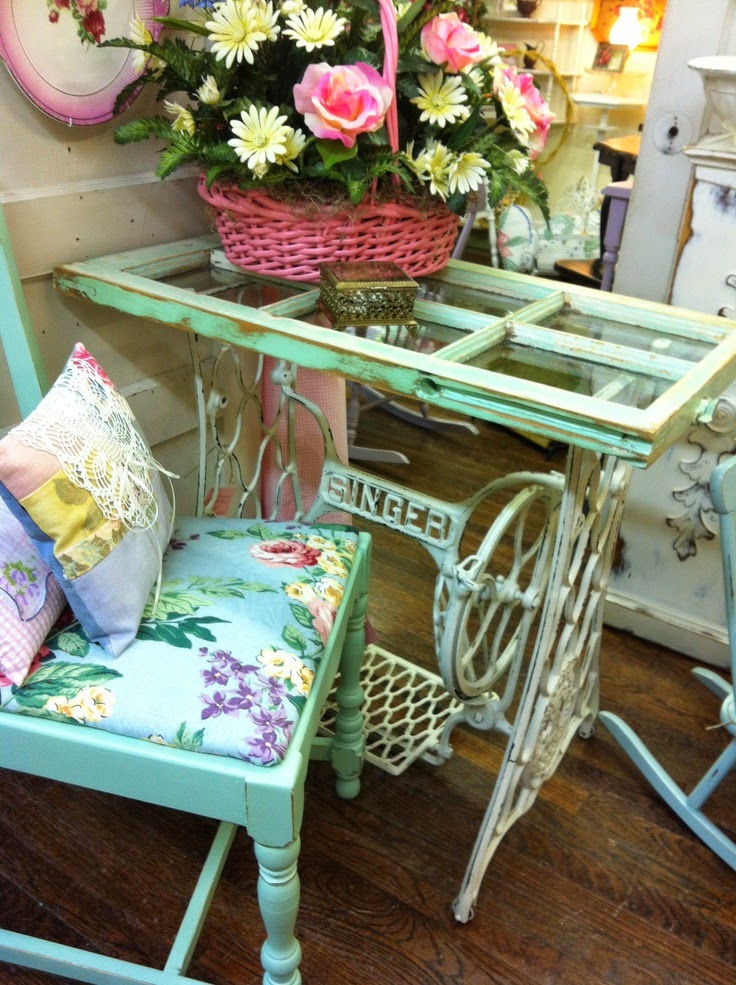 A pretty teal writing table! Pic via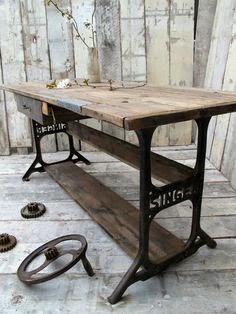 Re-purpose the legs on a new table! Pic via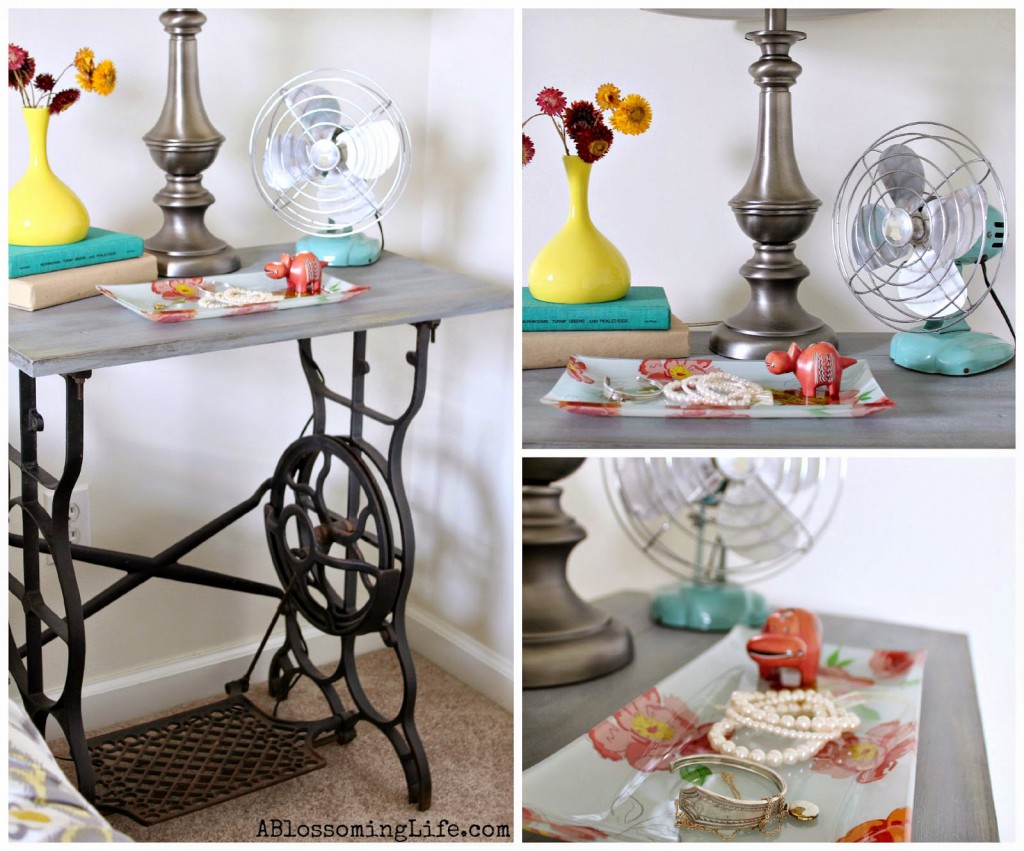 A corner table for a pretty vignette via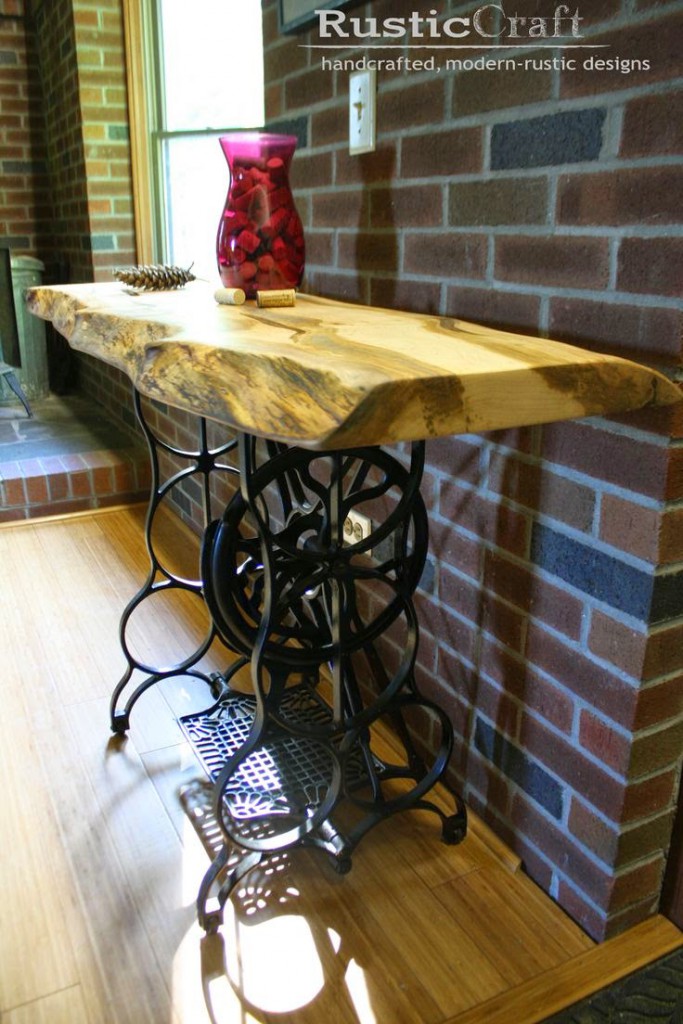 Ironing table! Pic via
As a bench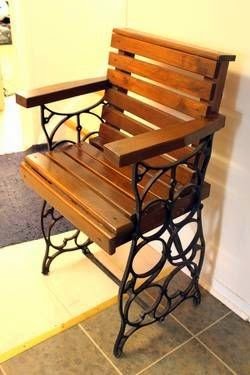 I think it will look lovely painted white, on a wrought iron bench too!
Aren't these ideas lovely? Of course, in the Indian context, a sewing machine if re-purposed with a pretty wooden table top, is a great vignette piece for your brass collection.
Do share your ideas in the comment box below.