Sustainability begins with each one of us. And it is not difficult to ditch plastic or non bio degradable products. At least, it is not as tough and tedious as you thought! Here are 6 alternatives to plastic that are organic and sustainable, for your bathroom! And, this is not just advice pulled out from somewhere. I use these products myself, and I have been using them for a while now!
Hamam Towels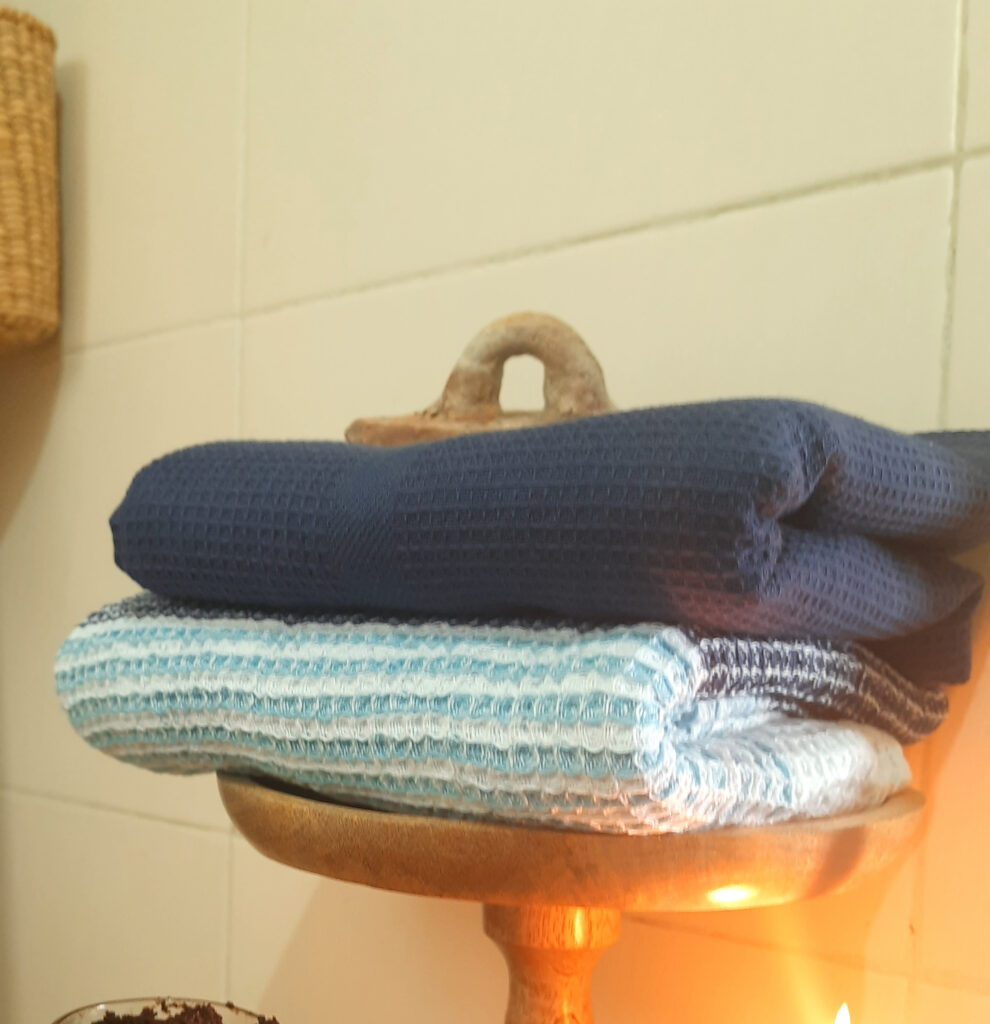 Hamam Towels are quintessiantially desi. Who doesn't remember a time when someone in their homes used these? Well, we have been using them forever! My mum in her wisdom, used to buy heaps of them every year, insisting it was best. Of course they were, but it took growing up and learning about sustainability for me to understand that it was best in more ways than one. It is made in India, and provides a livelihood to our local textile businesses. It dries quickly. You don't have to waste energy on relying on driers to.That is why it is one of the easiest and most doable things on the list of your sustainable switches!
Terracotta foot scrubber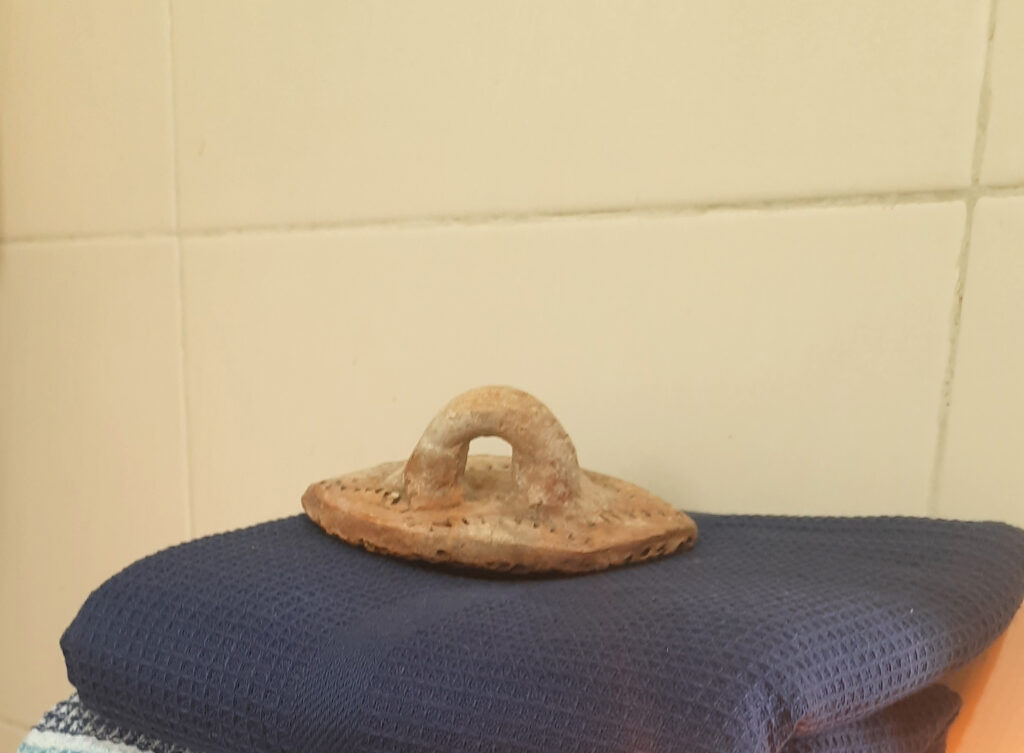 Foot scrubbers are necessary, but you don't have to buy them in plastic. Terracotta foot scrubbers are my top recommendation for non plastic sustainable products in the bathroom! Opt for terracotta footscrubbers and give the terracotta artisans a boost. I bought this one 4 years ago at Dastakar Haat in Pune. If you don't have access to a Dastakar, you could buy them online on Amazon.
Bamboo Toothbrush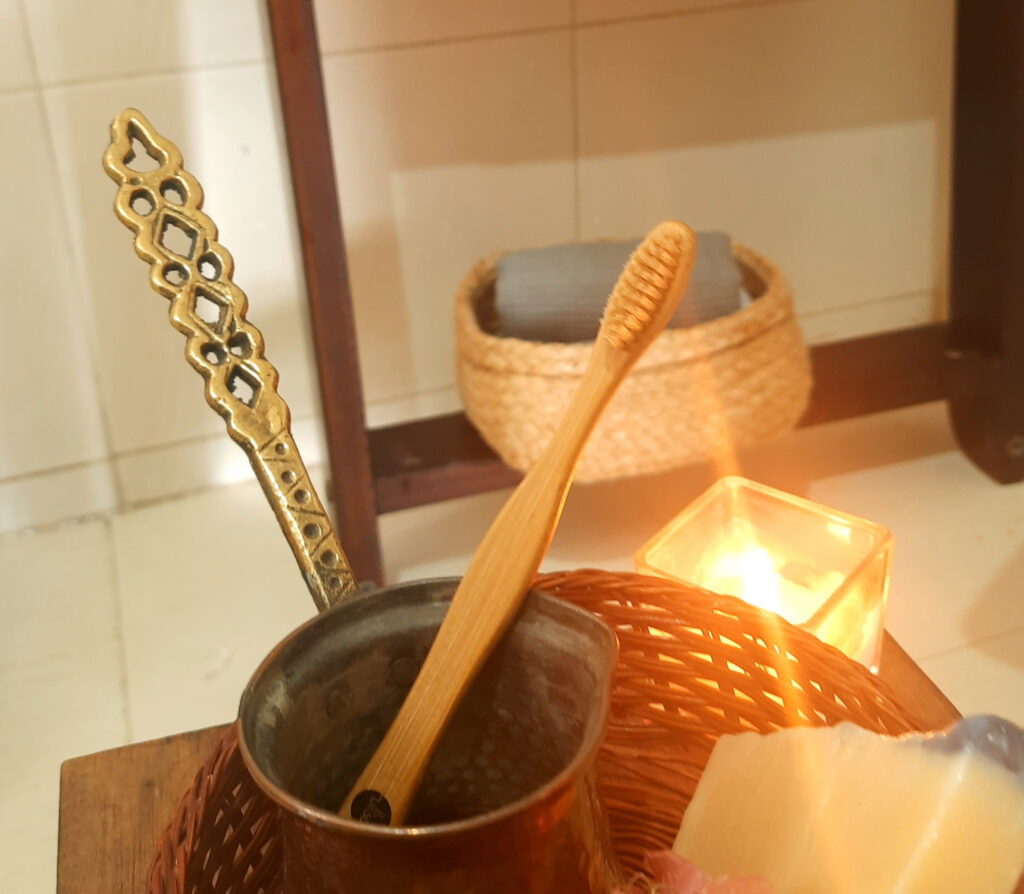 Luckily bamboo toothbrushes are not that rare nowadays. Every sustainable retailer stocks them. You should buy them because they are organic and also easy to dispose. And they are a great alternative to the plastic ones!
Old Metal Utensil
You can repurpose pretty antique or trending metal items from your kitchen for use in the bathroom. In the image above I have used an antique Turkish coffee pouring utensil to use as my toothbrush holder. Brass and copper look particularly aesthetic and you can bid goodbye to your plastic holders forever!
Straw Caddy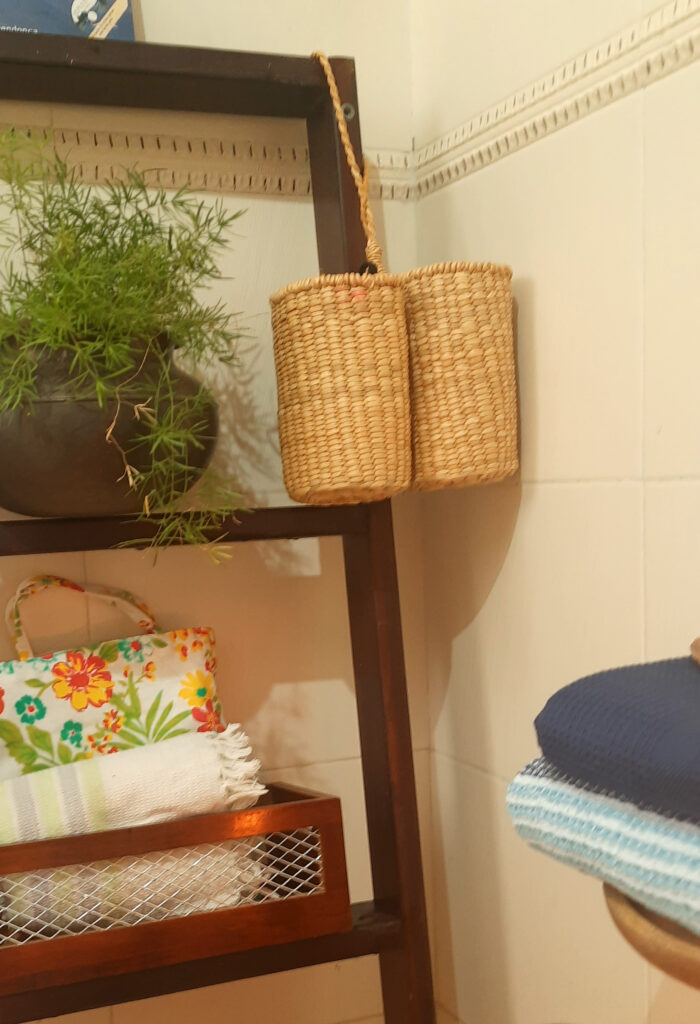 Straw weaving is a dying art. But we can revive this sustainable industry by regularly purchasing woven cane or straw items. This straw caddy looks more aesthetic than the plastic ones and it is so easy to clean, dry and carry around.
Old Metal Waterpot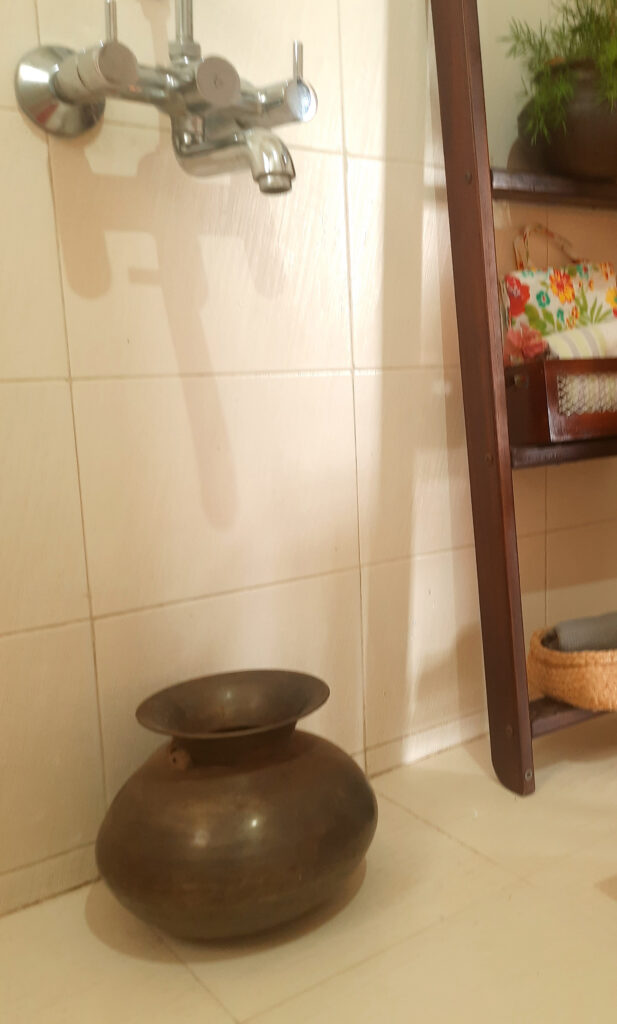 If you are already using a plastic bucket please dont throw it away now. Wait until it can no longer be used. In our haste to dispose off plastic, we sometimes cause more harm to the environment by making a clean sweep of anything plastic. When you need to buy a new bucket though, please opt for a metal one. The local metal ones look any day more aesthetic than the plastic buckets. If you have copper vessels inherited from your family, please use those in the bathroom. They are extremely good for health and wellbeing.
If you wish to save any of these pictures, just head to our Pinterest board (we have already pinned these up there), and pin away!