When I heard Sudha Menon speak at Pune Lit Fest, I just knew I wanted to do a combined feature about her home and her newly-released book!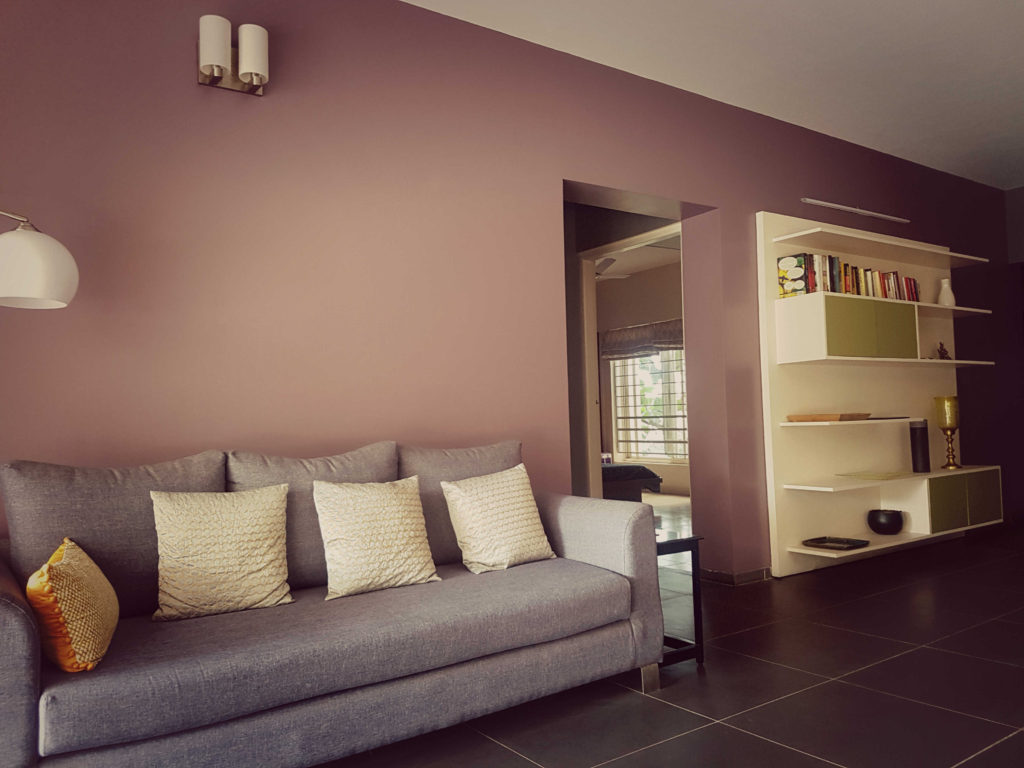 Calm, soothing tones, and minimalist decor – if the lady comes across as fiesty and unapologetic, her serene home is a juxtaposition to her nature!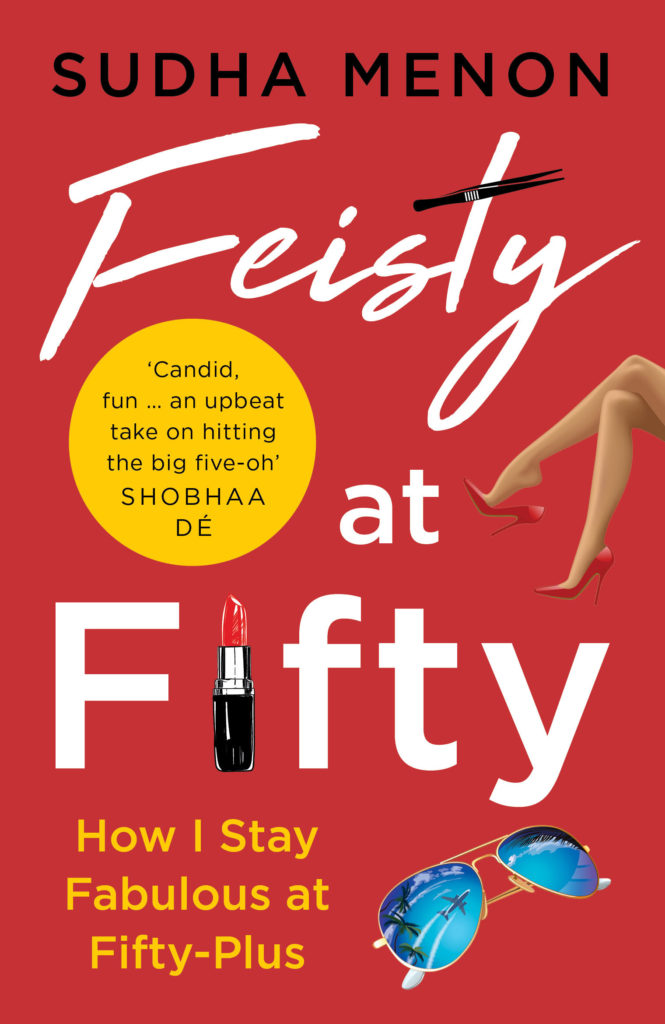 Welcome to Sudha Menon's Pune home. This is a tour that has been in the offing from a while, and I thank Sudha for being incredibly patient!
My first impression on seeing the beautiful wall colours and furniture was "Very tasteful, and very subtle!" But, I also wondered if is was too toned down for a fiesty woman of fifty!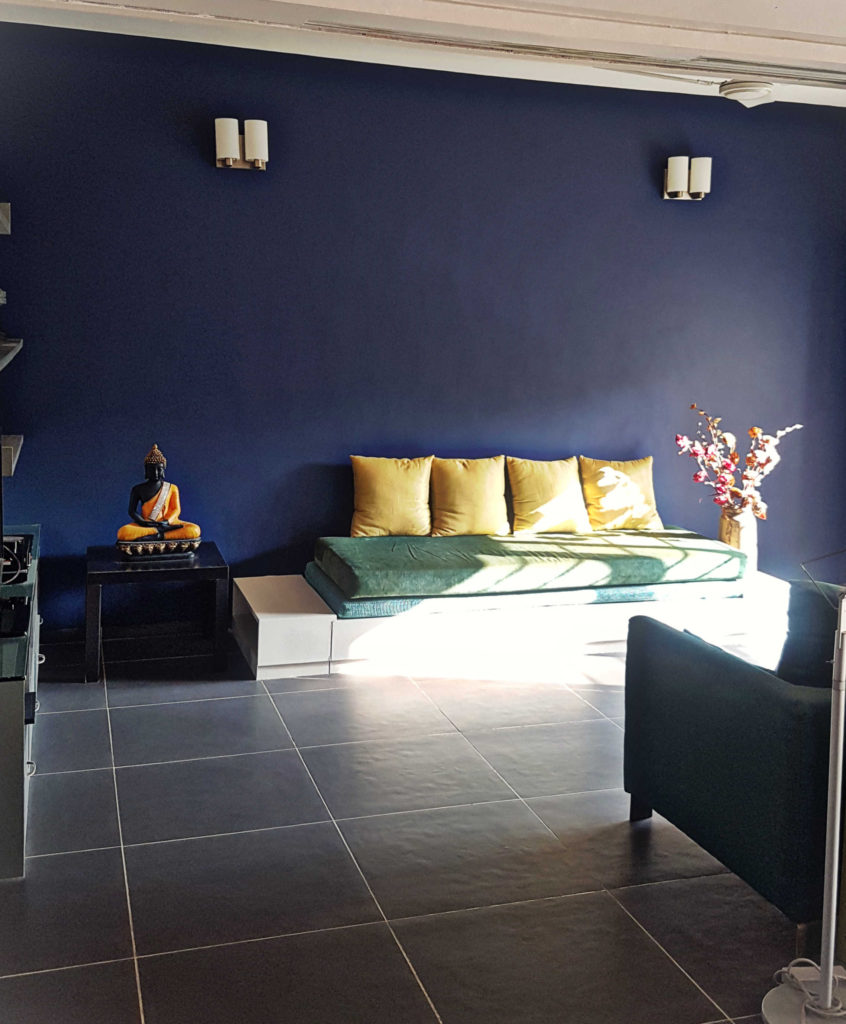 After chewing on this for a while, I realised that this was where she wrote her books. So it had to be calm and welcoming, and I am sure it sets the tone for her creativity brilliantly!
I began to realise the importance of having a pretty, but fuss free home to an author – where one can write in peace, entertain confidently, and still maintain it easily!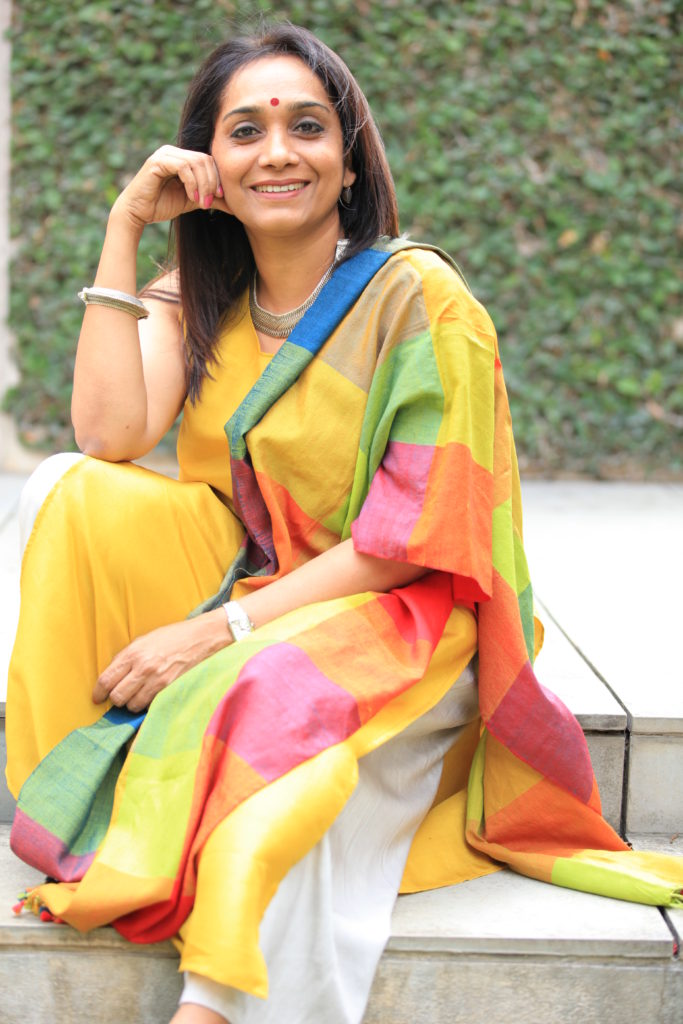 As a person, Sudha is warm and has a ready laugh. She's also self deprecating at times, and this makes her an interesting person, very different from the pompous authors one frequently encounters! She is always tastefully attired, and I had an inkling that her home would be well dressed too! When I watched her being interviewed by MJ Tarun at the Pune Lit Fest, I think this thought was uppermost in my mind, and that's how I connected with her.I was not wrong!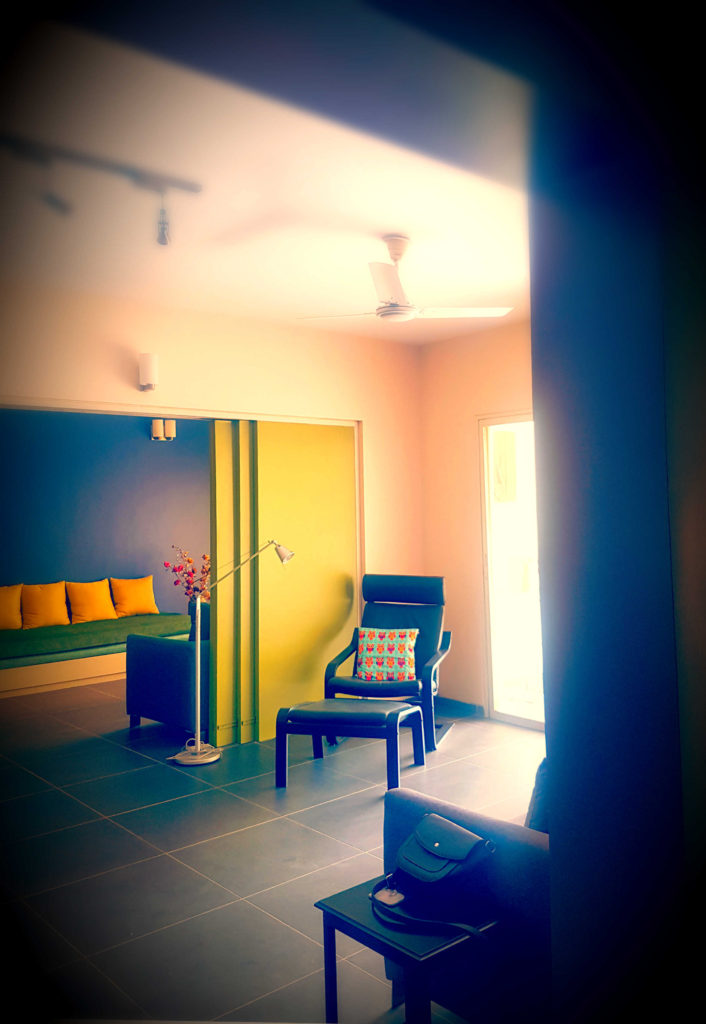 This tour is going to be slightly different from our usual ones. If you haven't read Fiesty at Fifty yet, I suggest you do so quickly. It's witty and fun, sometimes poignant. The book is semi biographical it has many references to her home, and in this tour you will see the very rooms where some of her chapters are set in.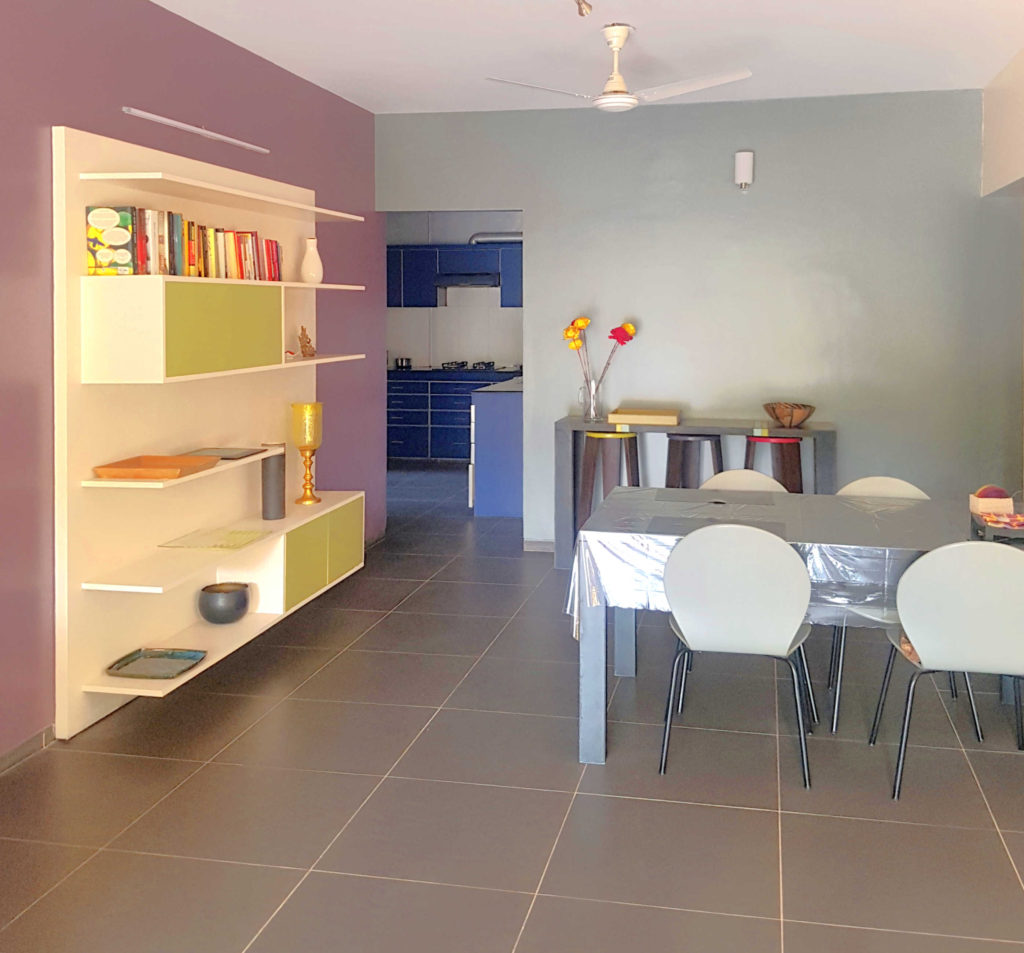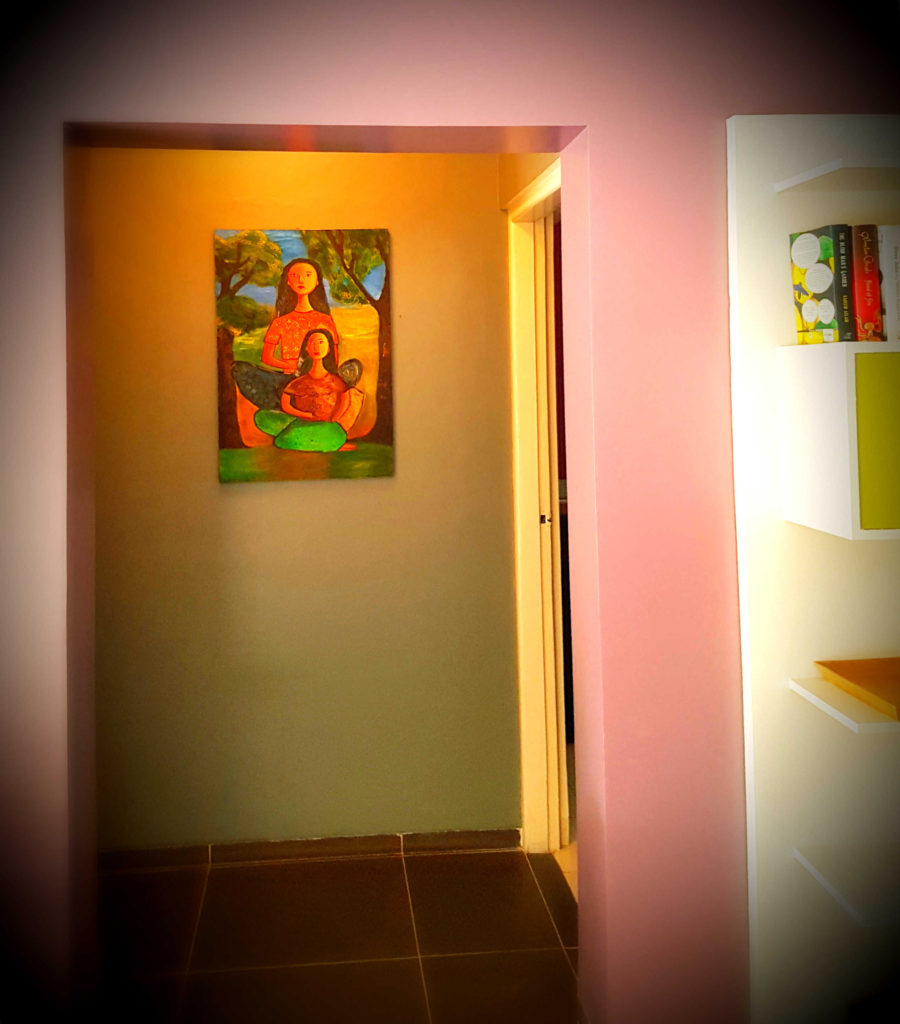 While the pictures featured above are of her beautiful home, the pictures that follow are of rooms ,spaces or people that have been mentioned in the book!
Read about the Chill in the Bedroom? Well this is the bedroom! 🙂 It is a bit different from the rest of the home, with a bold bedspread that makes me think that she is talking about the old, cranky AC after all!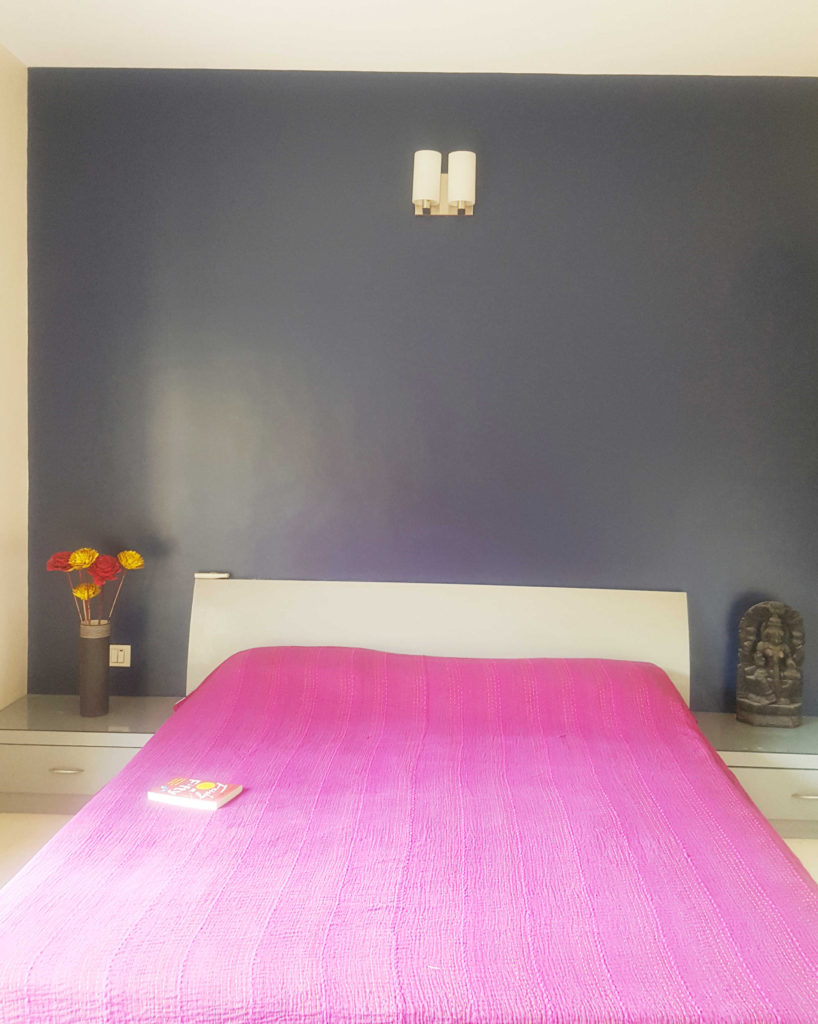 There is a touching moment in the book when Sudha talks about rebonding with her mom, cooking together and catching up at her sister's place in London. Here's a pic of her mom on the swing that Sudha refers to in the book!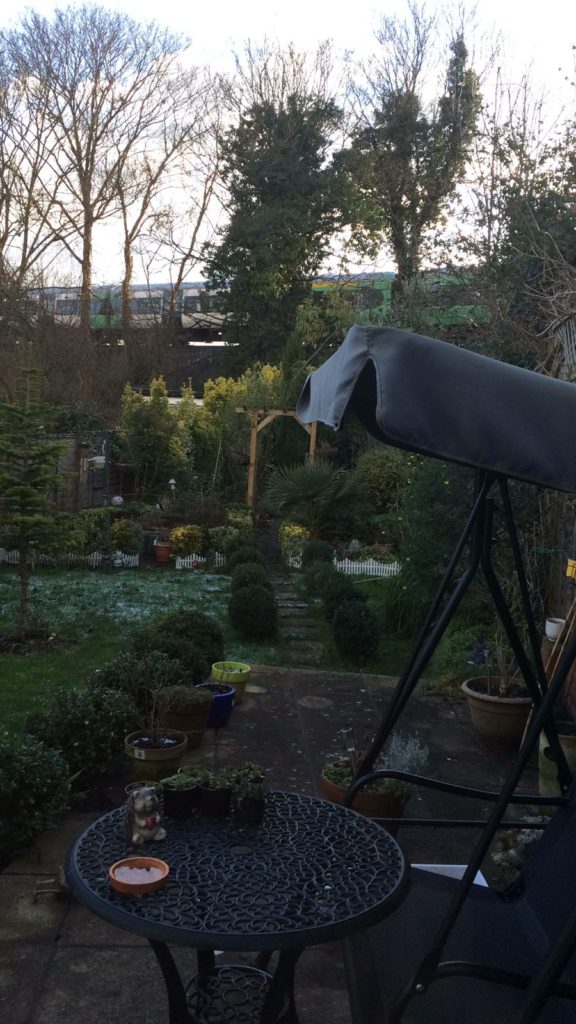 This is a long shot of the garden, and I am so charmed by the beauty!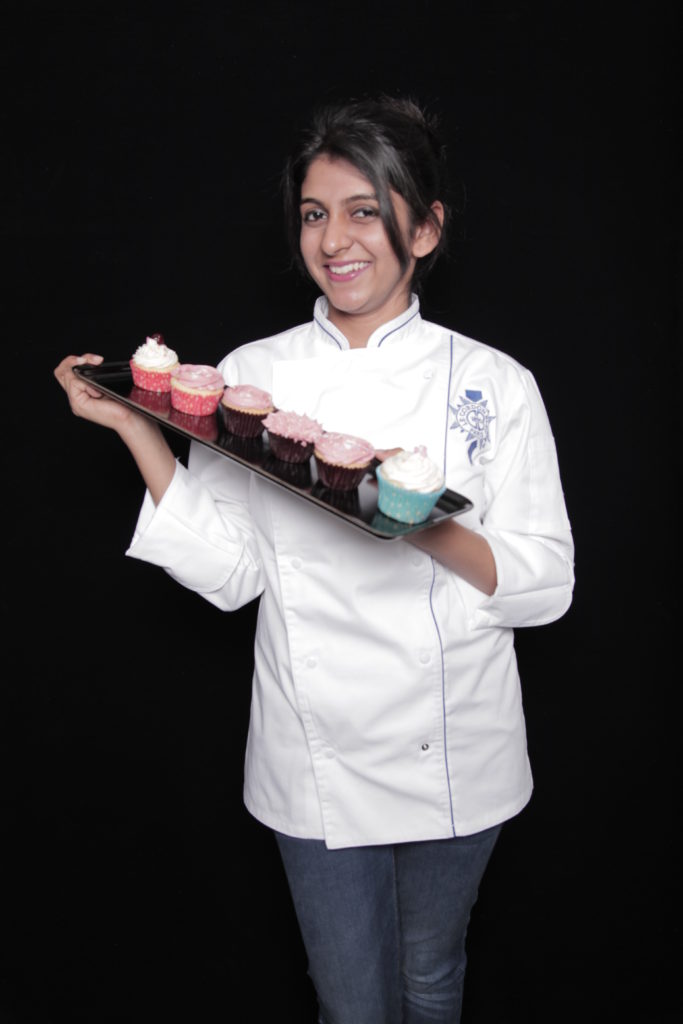 Sudha's references to her daughter's delicious talent in pastry making had the readers drooling. This is a picture of her daughter Nayantara who is a pastry chef, and runs her own Fine French patisserie and cloud kitchen, Parisserie in Mumbai.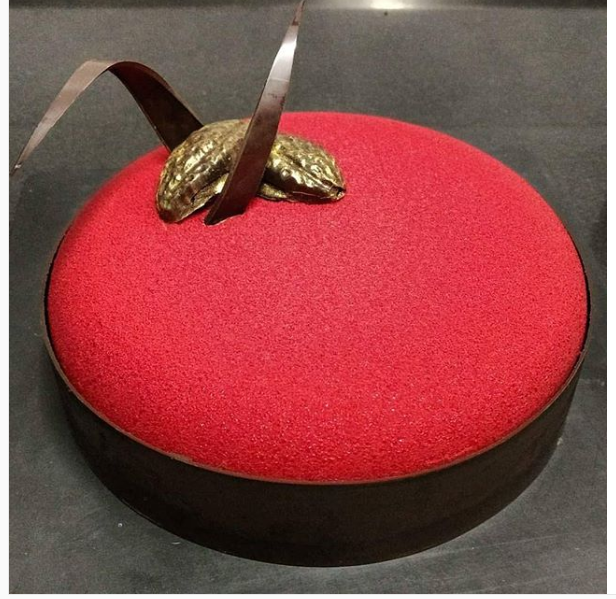 Here's a stunning Belgian Chocolate creation from Parisserie that I wanted to add to this post.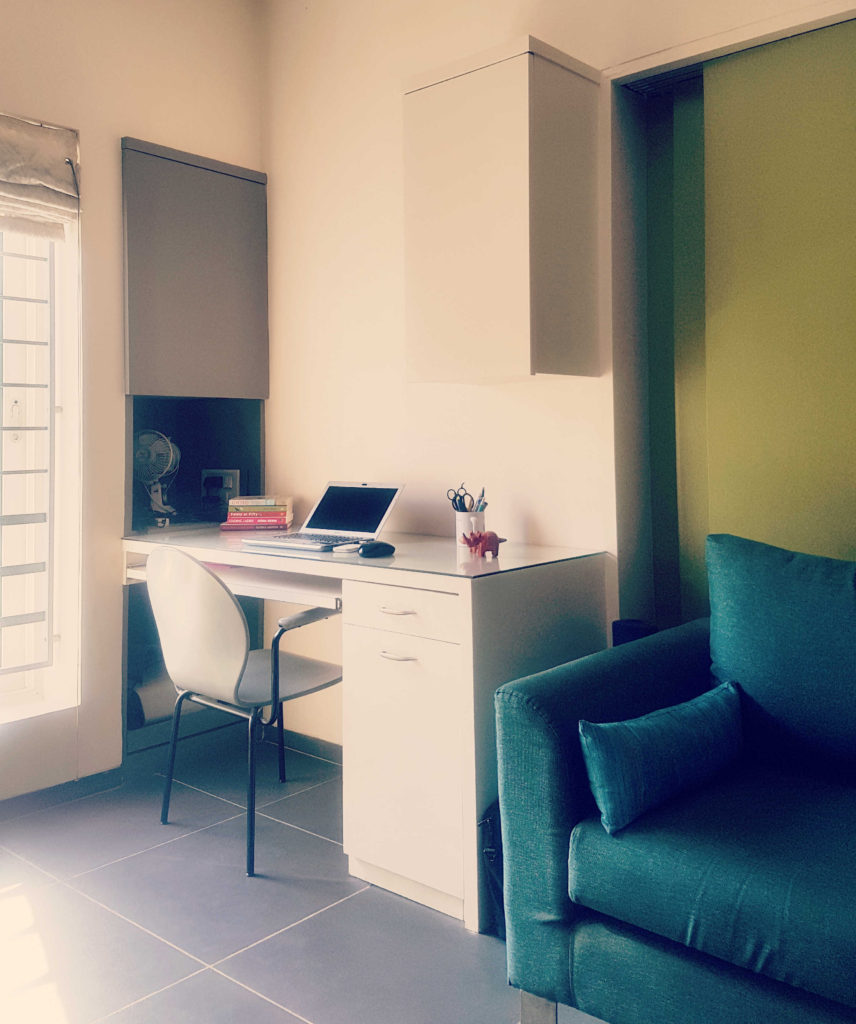 And finally, this is the quiet place by the window that Sudha uses to write!
To buy 'Fiesty and Fifty' by Sudha Menon head to this link.
This blog will be at Ambiente 19, where the latest in lifestyle and decor for 2019 will be showcased! Follow me on Instagram and Facebook as I bring you daily updates live from Frankfurt, February 8 to 12th, 2019.