This is a store that most of my readers are probably acquainted with. Nevertheless, I wanted to know their story, and I thought it would make a good read for you too! I have long been a fan of this delightful shopping experience called Jaypore, and I absolutely love the quality and the unique designs they stock!
Jaypore was established in 2012 by Puneet Chawla, Shilpa Sharma and Aarti Jesrani. I was fortunate to interact with Aarti, who shared their story.
How did the Jaypore journey begin?
Most businesses arise out of a need. My husband and I, having lived in the US for several years, noticed that several of the international high end designers as well as big bulk retailers like Pottery Barn, Anthropologie, etc, sold a lot of Indian made products. Although, more often than not, the story behind the product was never told. These products were still painstakingly beautiful but the artisan value, the historic significance and the cultural story is what makes these products. More often than not, there was no mention that the product was made in India and in almost all the cases, these products were replicas or machine made versions.
So we decided that the US needed a true representation of high quality handmade Indian artisan pieces along with the story telling element so they can learn not only about the product but how it was made and who made it. That was the basis of founding Jaypore.
How did you decide on the name?
The name was a play on the city Jaipur, since its the most widely known, easy to remember and is associated with cultural exotica. Also, as startup buffs we understand the perks of short urls and the availability of all social media handles w/that name.
Yes! That's so important. So tell us about the other two founding members…
Puneet (who was a friend and part of the early ideating team) and Shilpa (who we luckily bagged right after she had quit FabIndia, where she set up several stores and handled merchandising) joined us in our journey.
The three of us gave the idea legs and launched an iPad version for the US. Those were the first days.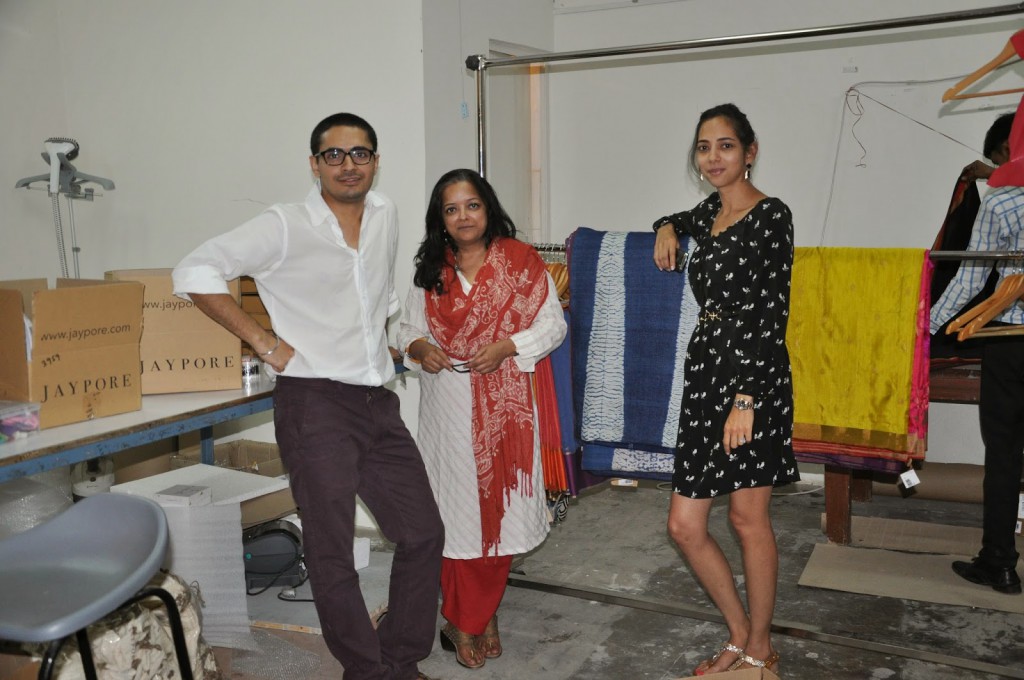 The Dream Team at Jaypore – Puneet, Shilpa and Aarti(r)
Interesting. However, I am sure few of us are familiar with the app…it's your store that most of us know.
Yes, we soon realized that while this product (the app) will be appreciated in the US, others around the world were seeking these one of a kind finds too – including a vast discerning audience in India. And thus came about the birth of www.jaypore.com and we started shipping worldwide.
We are so glad you opened an online store! 🙂 Tell us more!
We pride ourselves in making one of a kind discoveries & propagating artisanal stories while still maintaining a very strong global aesthetic. And so, all of Jaypore's discoveries – a hand-embroidered throw from Kashmir, a studio pottery jug, a airy cotton tunic, a pair of classic Kolhapuri chappals are things that 'belong' and 'fit in' to any eclectic home, anywhere in the world.
What were the early days like?Was it all work? What do you guys talk about the most when you reminisce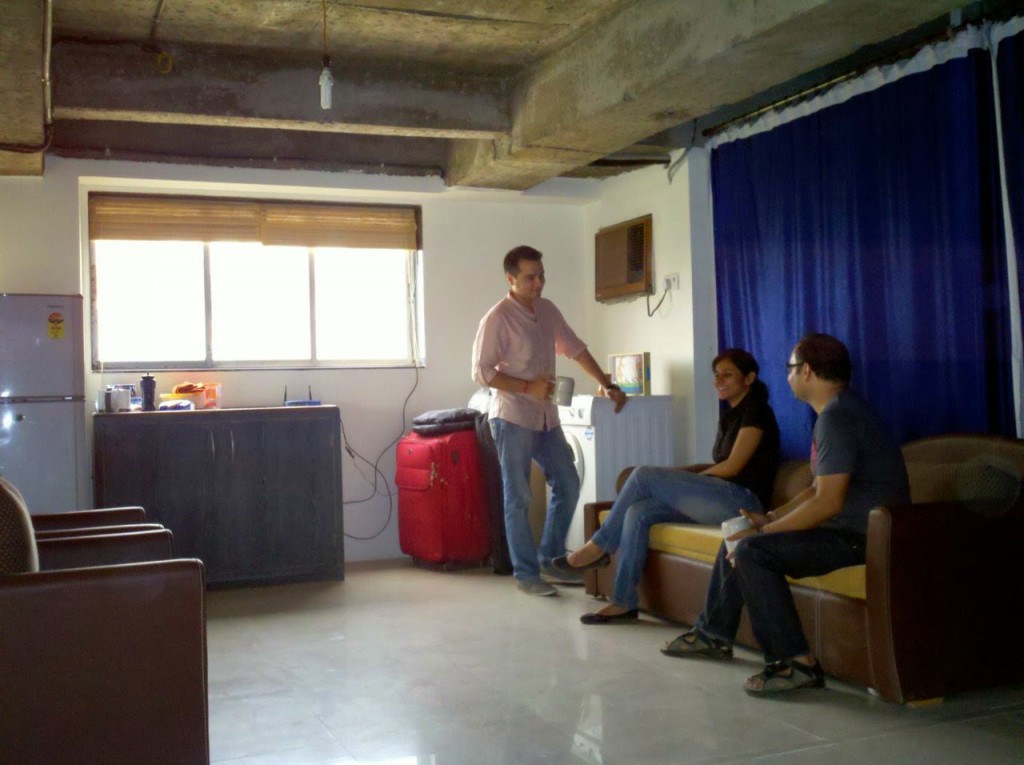 Well, in the early days, as many startup founding members probably do, we spent way too much time in office. So, instead of having washing machines at home, we had them in office! – Puneet, I and some early employees would often end up doing our laundry in office. 🙂
We even had a sleeper sofa and often watched movies with the founding team late into the night. We still have that sofa in our third, far more equipped and busy office. Although, we are no longer pulling all nighters 🙂 those early days were made of memories such as this!
🙂 Wow, you've come a long way baby! And speaking of babies, good luck to you because I hear the stork is headed your way soon Aarthi! 🙂 Thank you so much for sharing your journey with The Keybunch!
Readers, I leave you with some more images of Jaypore's awesome range of products.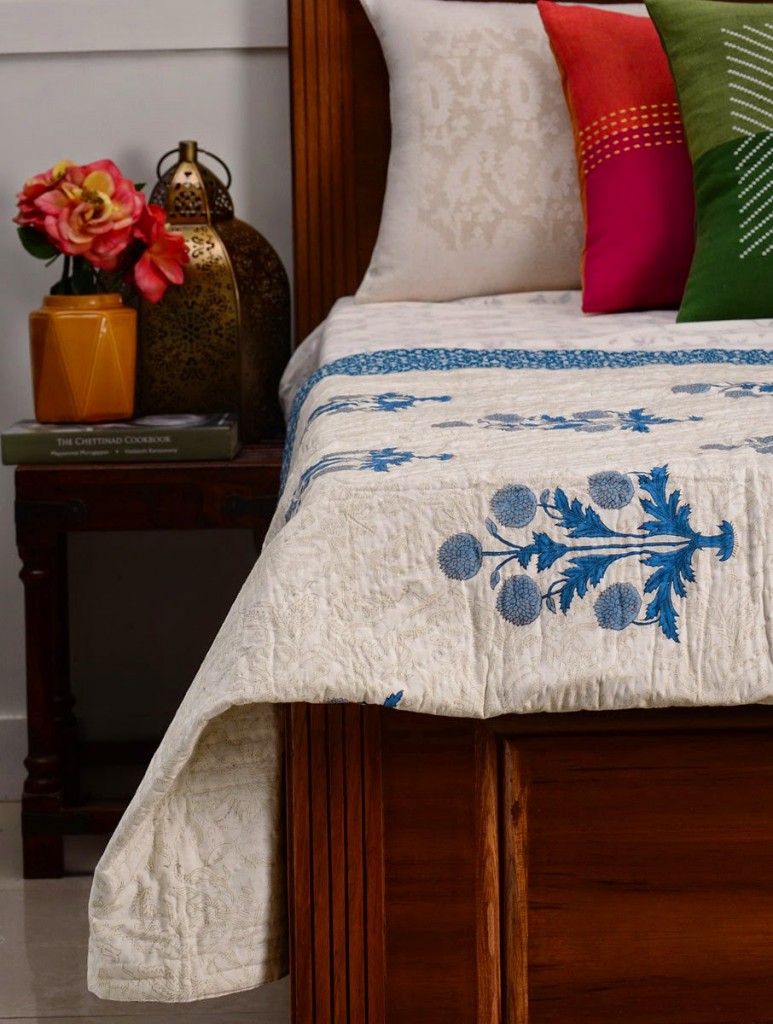 Jaypore's online store is www.jaypore.com
Jaypore ships worldwide
You could also connect with them at:
www.facebook.com/jaypore
www.twitter.com/jaypore
http://instagram.com/jaypore
blog.jaypore.com
jaypore.tumblr.com
All images are sourced from Jaypore.