Spring is the season to come alive, to flourish; a time for freshness, and for prettiness, to primp our homes much like the dappled sun caresses flower beds and bushes.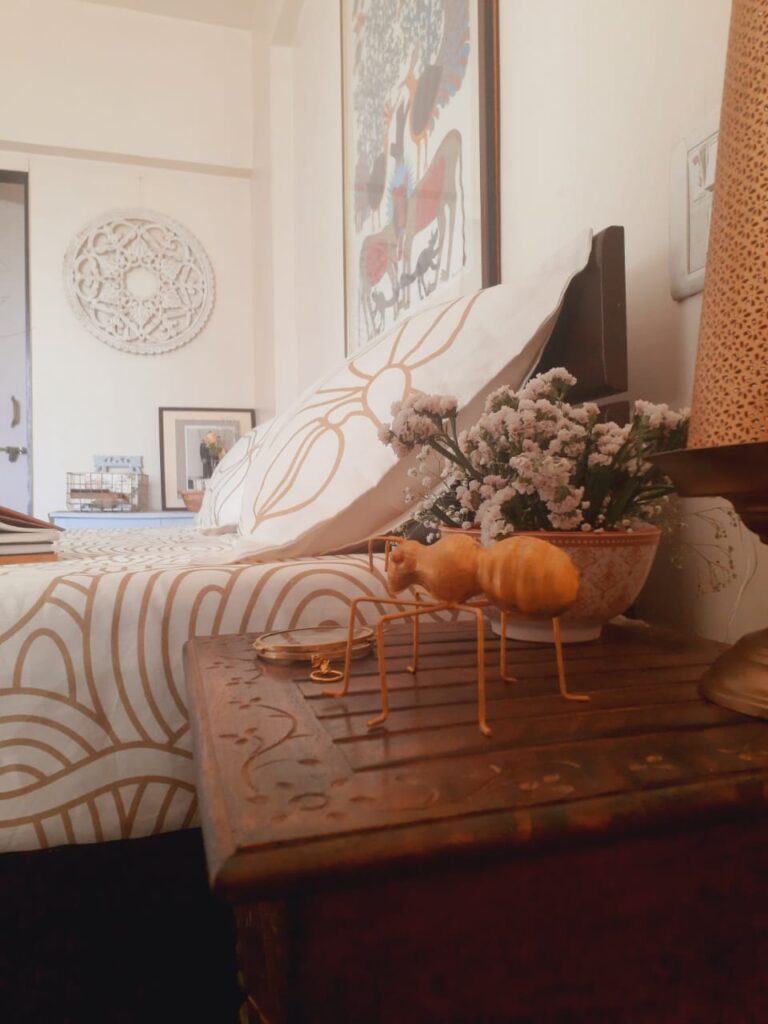 After being stuck at home for the last couple of years, 2022 and 23 will be the years when we finally enjoy this lovely season; what's more, we can travel the world again with the help of luggage storage Sydney and enjoy the outdoors. Inside, things are optimistic too; soft, pretty homes in pastels and neutrals juxtapose outdoor colours, and decor companies like our very own The Keybunch shop in India have been working hard to bring you some amazing Spring-Summer products.
I have curated a happy mix of products that will complement some of our own new and existing products. I believe in eclectic decor. While I love it when you buy from my store, I LOVE mixing up products from other stores, and bringing them together to decorate a space.
Creating curated looks with a mix of The Keybunch decor products and decor products from other stores.
Look 1 is my favourite, as it has both upmarket and economy brands coming together in one frame. I love it when a home has items from various sources, and they can all come together to pretty up a space.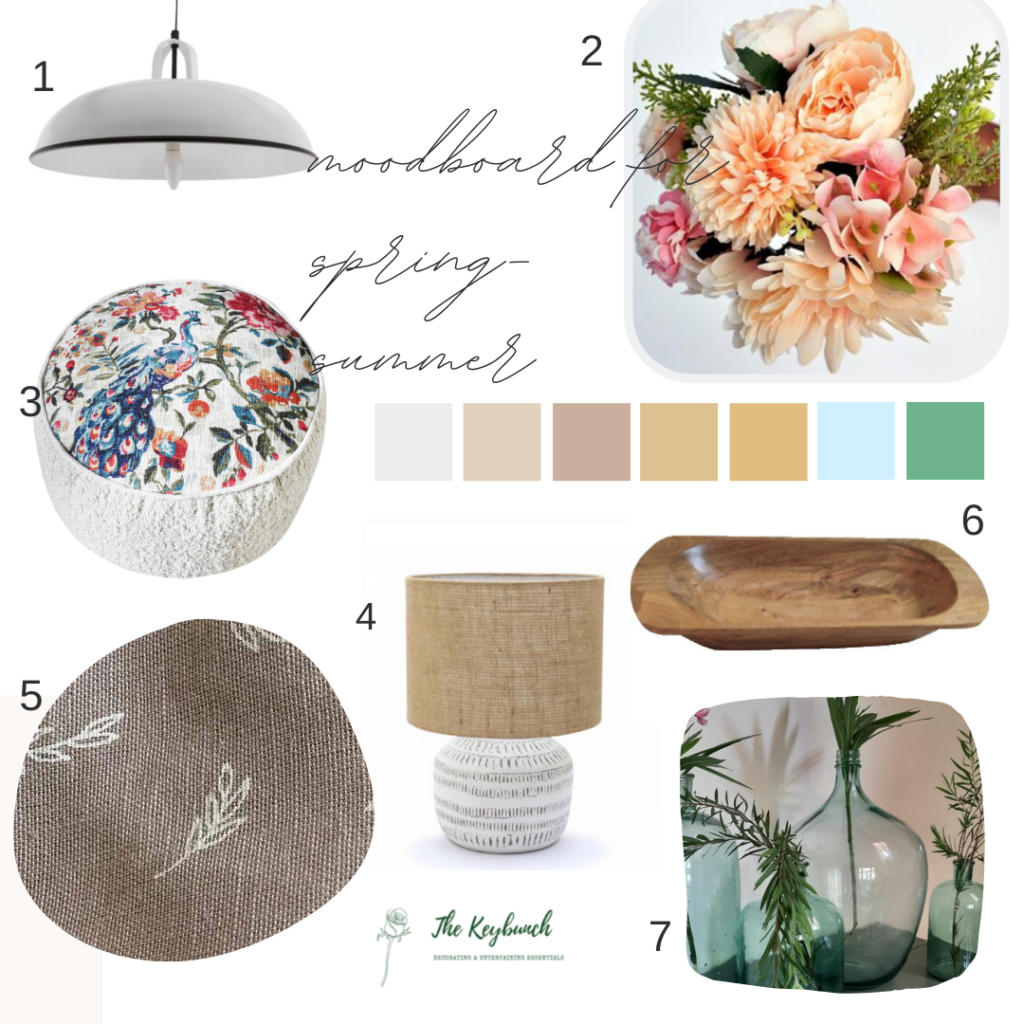 This is the second look, Distinctly Floral – where I have picked Sarita Handa's gorgeous upholstered bench, and the Jackson candle holders from H&M Home, which debuted in India only this week. Glass as a material is gaining popularity – it is simple yet stunning, and I love how it amps up spaces.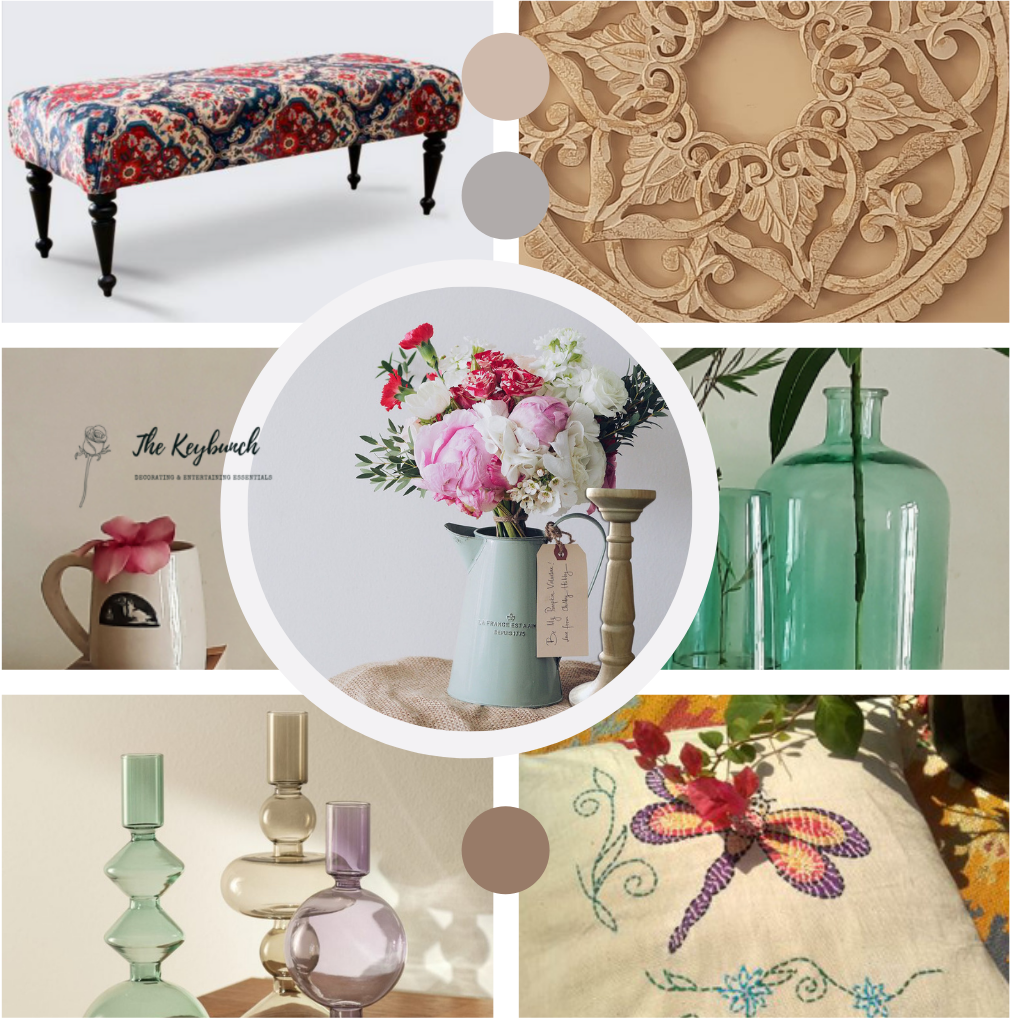 Now, let me tell you more about what we have brought out this year at The Keybunch Store.
Linen curtains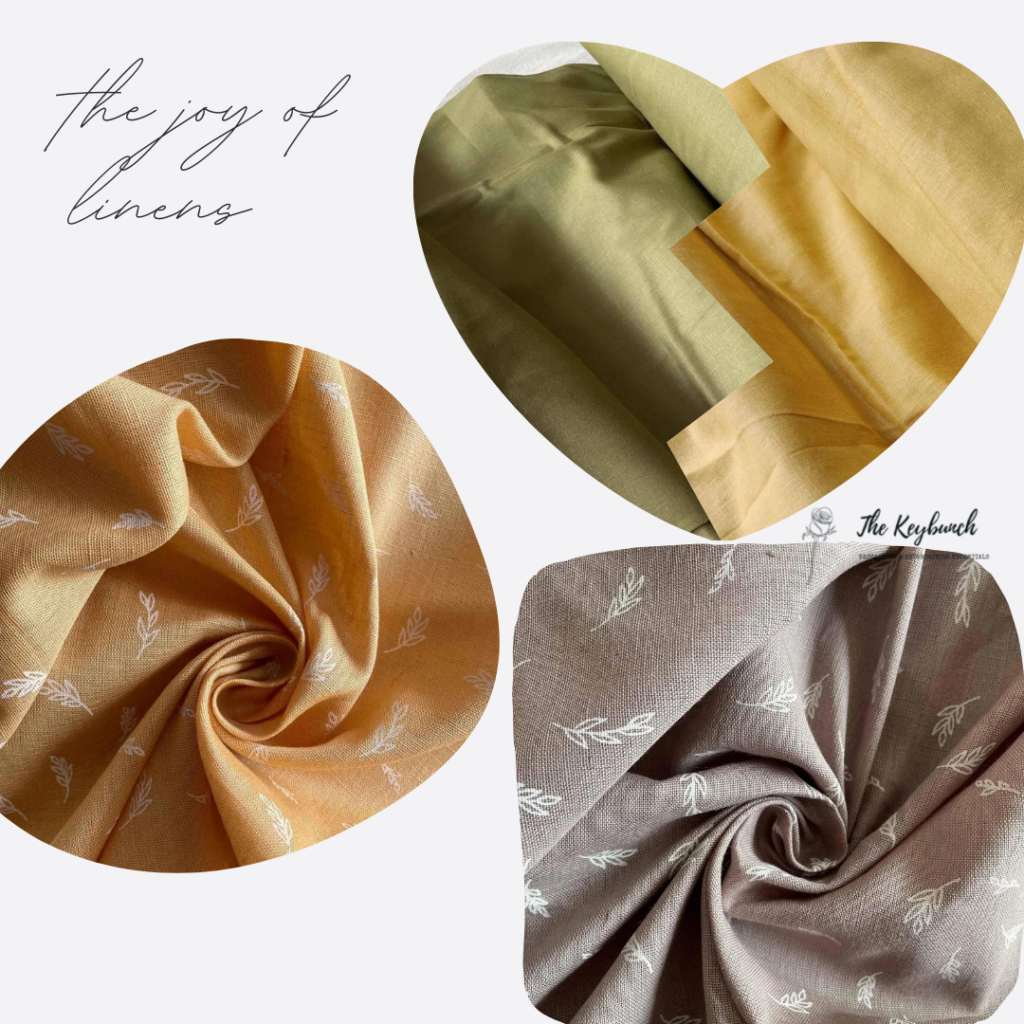 Demijohns
Giant glass bottles cerainly up the game in decor! And the good news is they are coming really soon to our store. 17×1 4 inches, in 3 colours – amber, green and light blue.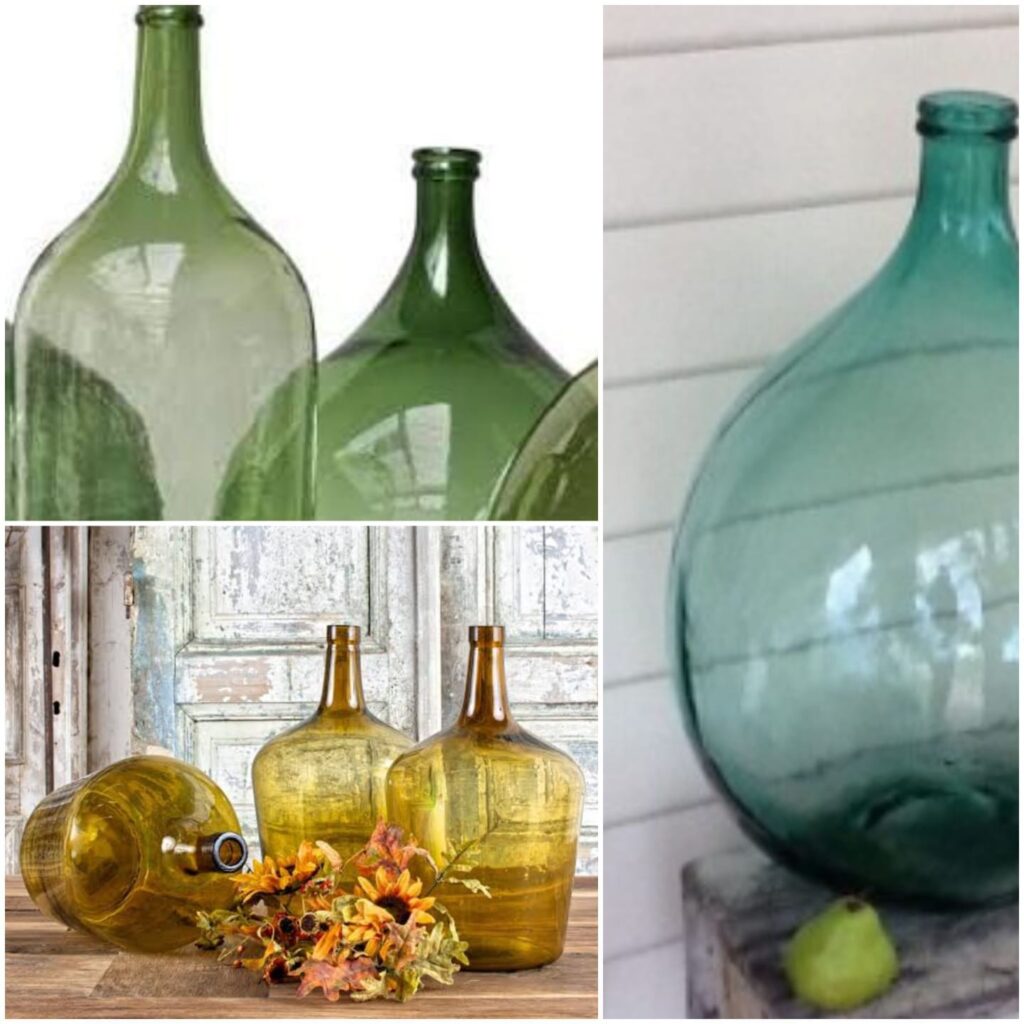 Doughbowls
We are very conscious about the environment, and our doughbowls are testimony to that. They are made for decor and storage, and not to actually raise dough. Hence, they are made out of leftover wood. Wood that would have been wasted otherwise, is now repurposed and given a fresh new life. Our large doughbowls measure 23x10x4 inches; Crafted from mango wood, they are polished with food safe polish, just in case you use it for food! Buy your doughbowl today!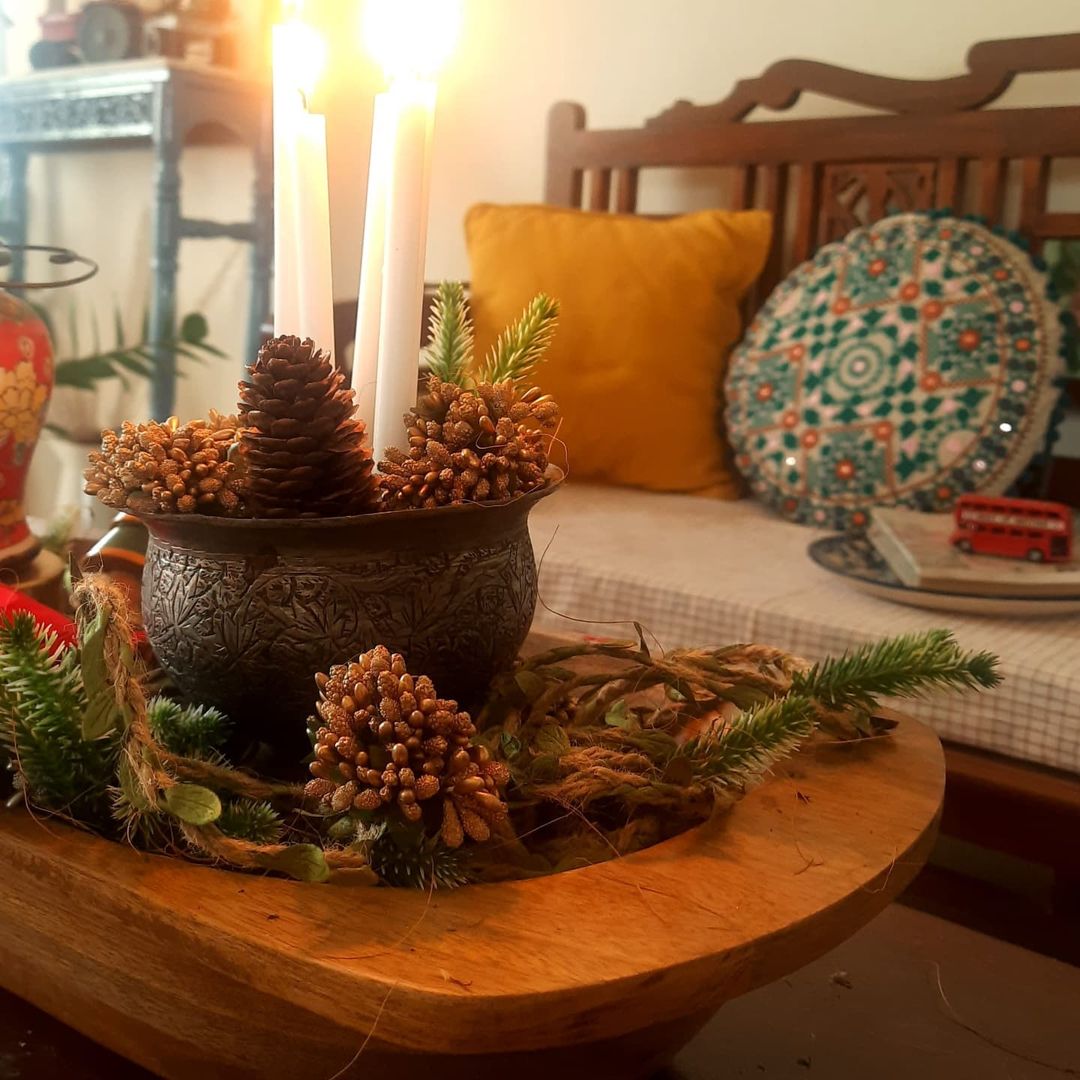 Our doughbowls are versatile additions to your decor. Use them year-round – on tablescapes, to hold your books, spare throws, etc.
Soapstone containers
Artisanal made soapstone containers are available at our online store. Soapstone is unique. The stone's true color comes out after it is polished. So it's always an easter egg for us, when we send out a white stone for polishing, and it comes out green, orange or pink. Sometimes it stays white too! Pick up a piece of this ancient Indian craft here.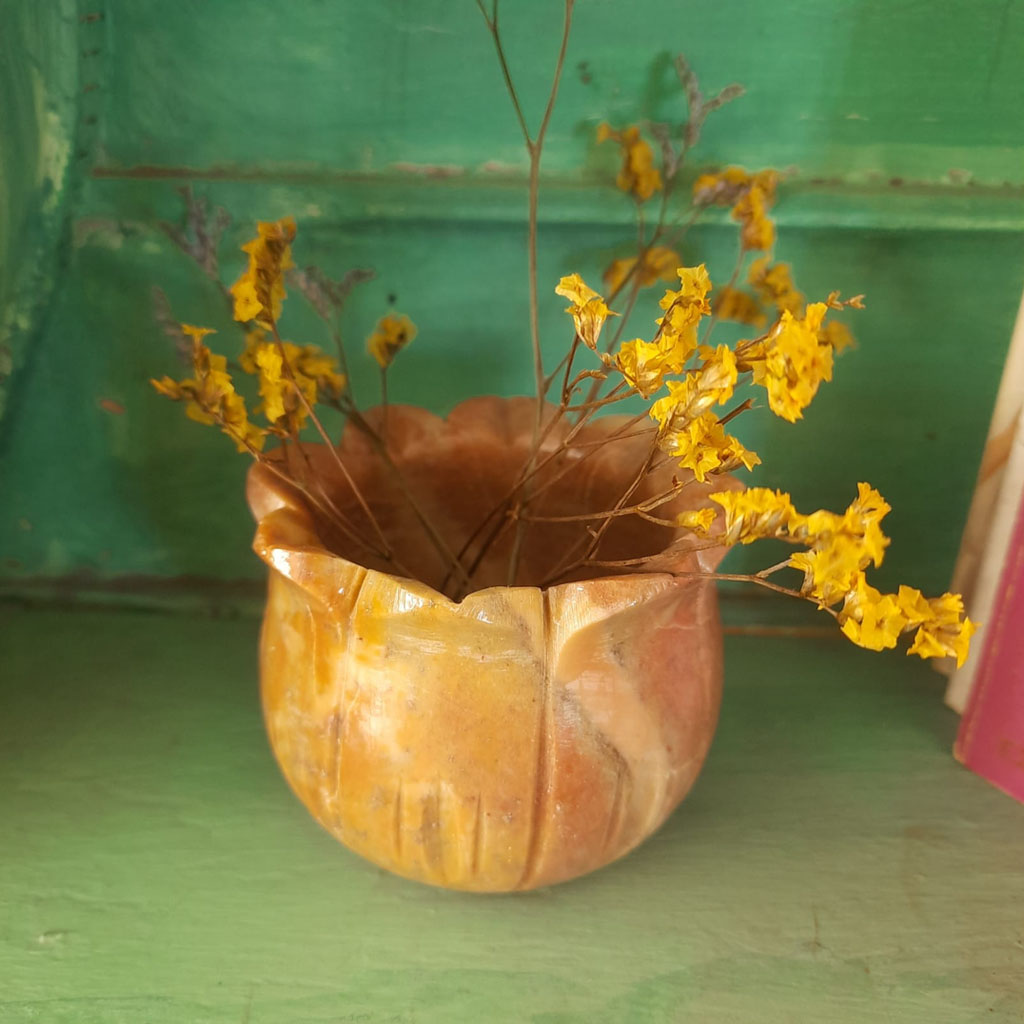 More products are coming in soon!
Here's a sneak peek!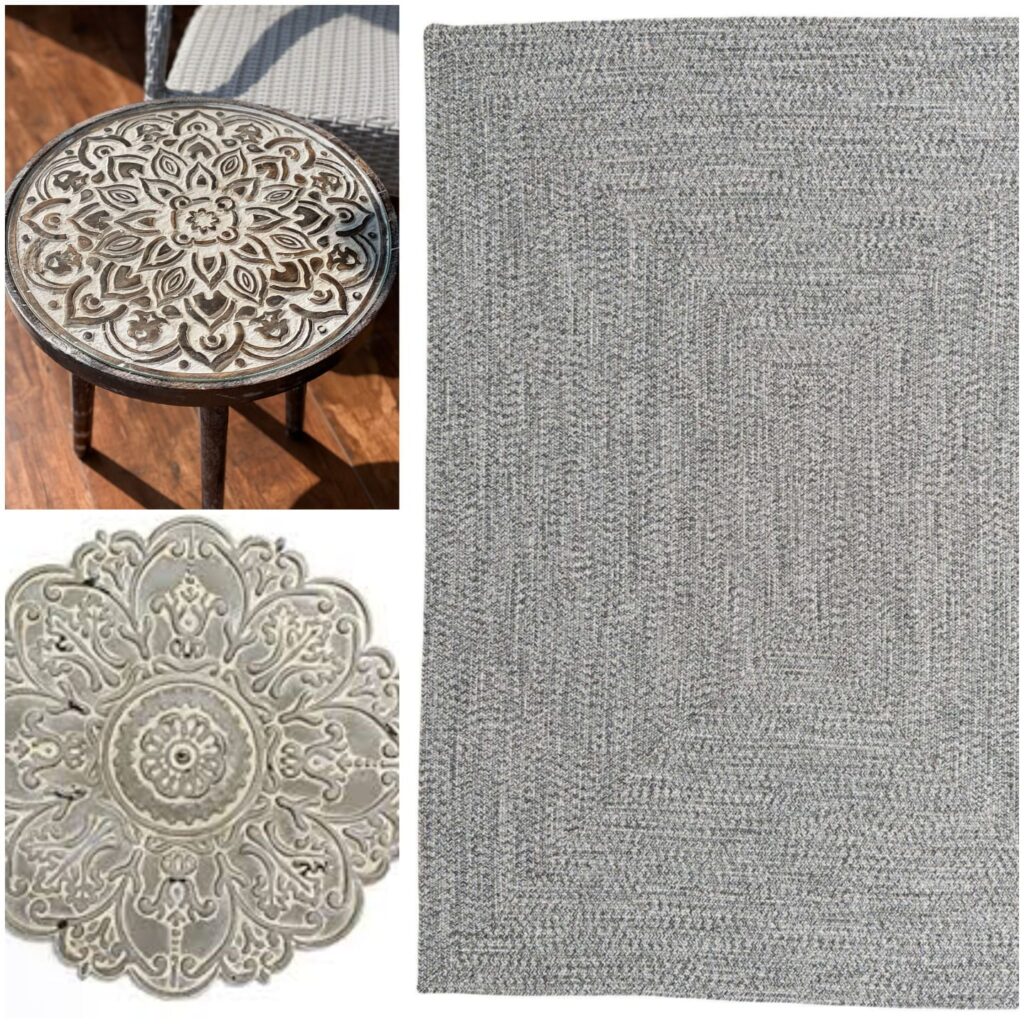 I am looking forward to sharing updates about all of these products. Stay tuned by checking in at my store www.thekeybunch.in and also my instagram feed @thekeybunchdecor
Show me the spring vibes in your home! Whatsapp me here to connect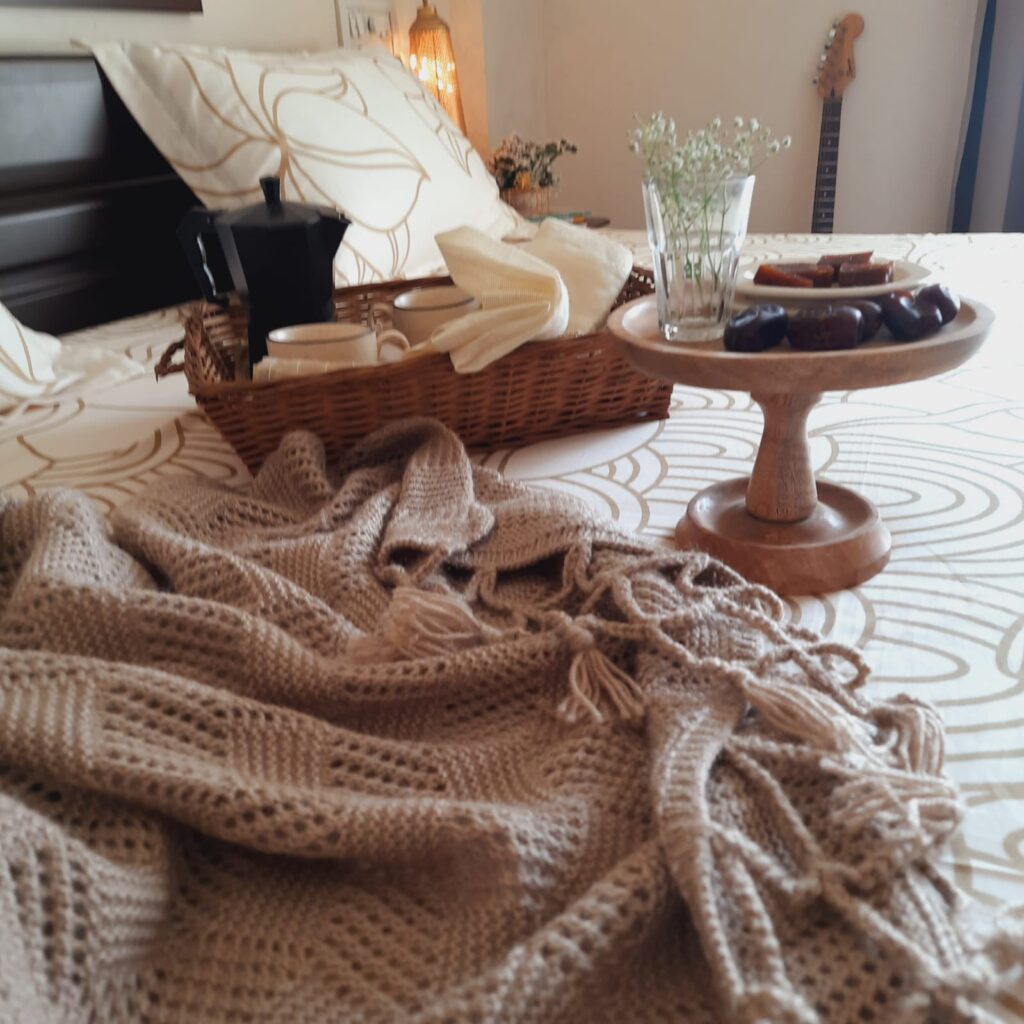 Head to our Pinterest board, where we have all these images already pinned!